Abdullah the Butcher is undoubtedly the most famous Black Canadian-born wrestler to have donned ring attire. Rocky Johnson of Nova Scotia would place a close second on my list. While Abdullah has traveled the globe and performed everywhere, nowhere was he a bigger draw than in Montreal, where he was the most notorious heel for close to twenty years.
He drew legit heat and filled all of the city's major venues. He never wound up in a mid-card status. Abdullah was the main event money in the bank, a non-super kicking showstopper.
The man known as Abdullah was born in Windsor, Ontario, in January of 1941. As a child, he showed tremendous skills in martial arts and would train other kids in his backyard. At the age of 17, Lawrence Shreve was discovered by Jack Britton, a Montrealer with connections in Boston's wrestling scene. Britton was the father of Montreal legend Gino Brito and Britton conceived the Abdullah character in the mid-sixties to clash with Brito and set up the classic hometown hero versus the uncontrollable unhinged foreign heel program.
Abdullah was pretty well a novelty act, not unlike New Jack or Sabu of later years. He never used standard holds or techniques. Instead, he relied on punches, kicks, and chops along with a litany of foreign objects like pens, barbed wire, fire, staple guns, etc. Blood spilled during his matches.
Abdullah the Butcher: The African Canadian Hardcore Pioneer
We will not need the Wayback machine to travel back in time fifty years. So hop along for the ride, and I will be delighted to guide you. Saturday afternoons were the best part of any week. I would spend them at my grandmother's house with my two uncles, who were young adults living at home. They had been instilled with a love for sports by their oldest sister, my mother, and of course, my grandfather.
There were two viewing venues, each one like a VIP-OG lounge for this grade-schooler. My younger uncle would watch in the living room, my older uncle in his bedroom with a Zenith color tv. Each room had snack food galore, namely chips and jujubes, and in my older uncle's room, every sports magazine you could imagine.
I would alternate from room to room watching such sundry events as Roller Derby, PBA bowling, big tine boxing matches, NBC's Game of the Week, NCAA football, college and pro basketball, and the Wide World of Sports.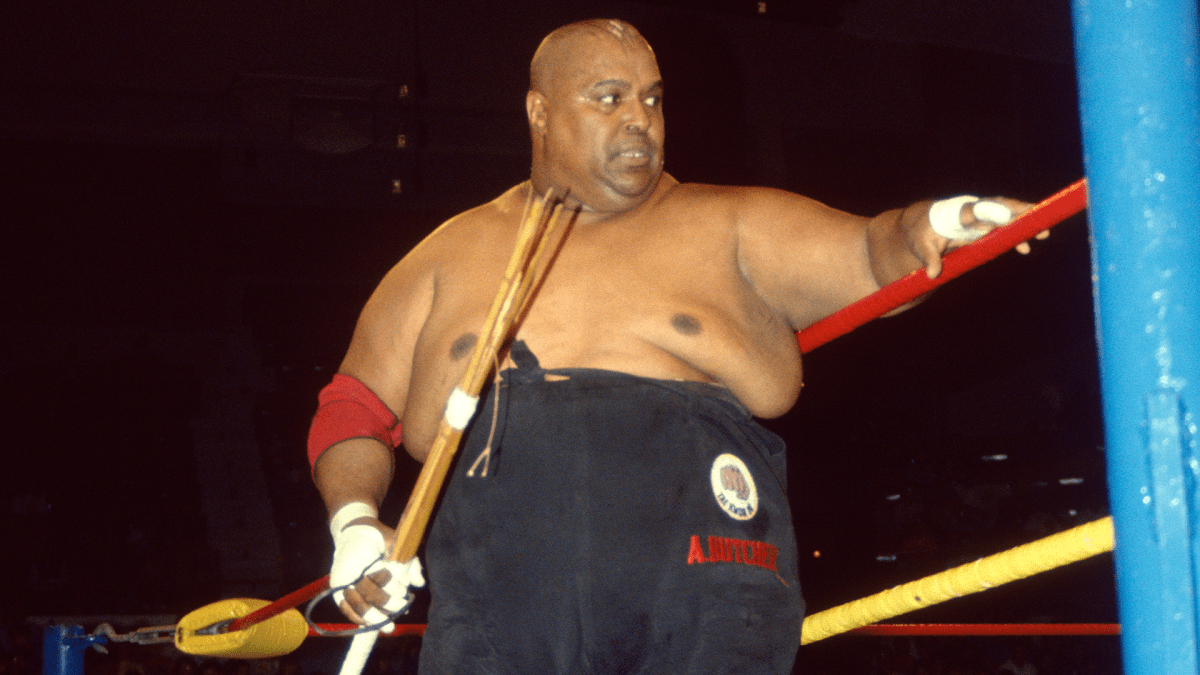 Québecois Wrestling
One show, though, brought everybody together, and that was the Québecois wrestling extravaganza known as Sur Le Matelas, shown weekly at 5;30 pm. It was shown on Québec's first public broadcaster Tele Metropole. The network was founded in 18960 and was the alternative to Radio Canada, basically the CBC in French. Radio Canadas produced some excellent higher-brow content. Not everybody yearned for Sophocles, and those who founded Tele Metropole were well aware of that.
The fed we watched religiously was owned by Jacques Rougeau Sr., Johnny Rougeau, and Bob Langevin. The territory had Jacques Sr. as its seemingly perennial champ. He, in a way, was our homegrown Bruno Sammartino. He was skilled technically, well-built but by no means handsome, and with the on-mic charisma of a serving of tepid oatmeal.
Had you crossed paths with him on the street, you would imagine that he would be dressed in a green uniform and carrying a steel lunch box. A little dab of Brylcreem was mandatory indeed. John Lennon was correct when he said a working-class hero is something to be.
He did excel in the martyred saint role, frequently being laid out by heels with evil intent.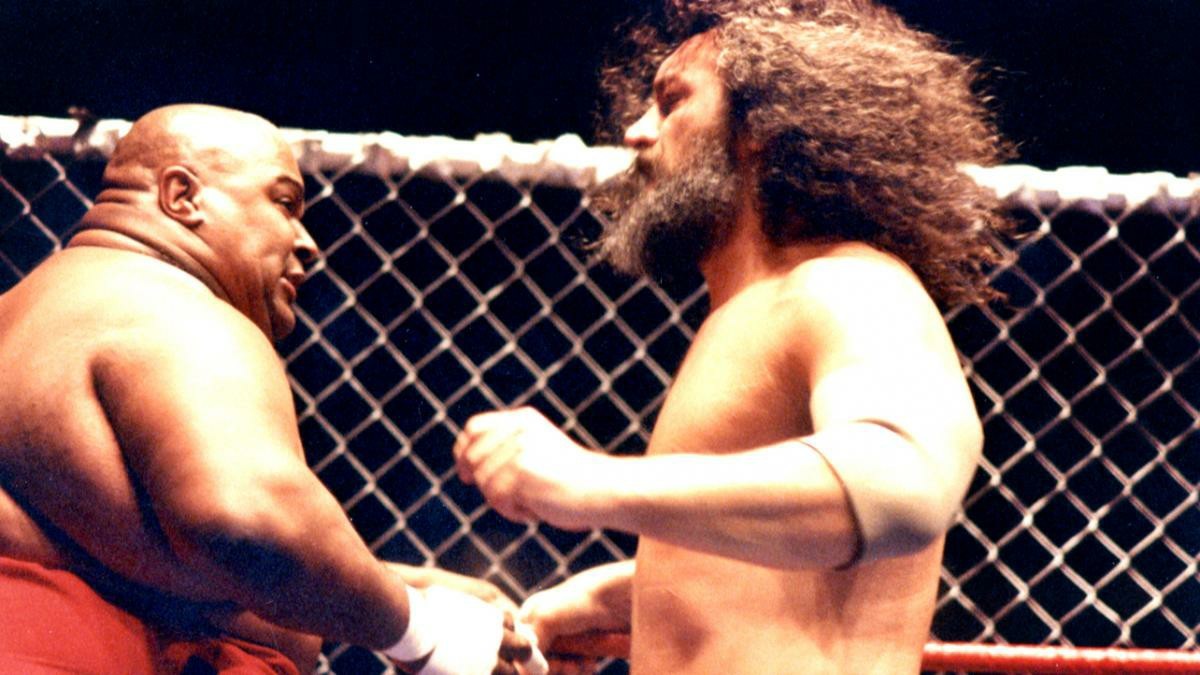 Many notable performers were brought in to confront Rougeau, including The Sheik, Dick Talyor, Hans Schmidt, a Kayfabe 3rd Reich upper crust member who was named Guy Larose, and of course Michel Dubois.
The fed held weekly shows every Monday night at the Paul Sauvé arena located in the heart of Montreal's east end. The venue had a capacity of 4100 and was the right fit indeed.
Grand Prix wrestling, the rival promotion, held its shows Tuesday nights at the Verdun Auditorium, which also had a 4100 seat capacity. The latter fed was run by the Vachon's, the Leducs, Edouard Carpentier, and even a few others. In addition, by the mid-seventies, it had exclusive rights to stage galas at the Montreal Forum and put on roughly four shows a year there.
Both promotions thrived, and all the while, Jacques Rougeau Sr was the toast of the town. He was almost as revered as the Captain of the Canadiens. However, Rougeau's most notorious foe was Abdullah the Butcher, hailing all the way from Sudan.
The Butcher was unlike any other wrestler we had seen before. He was a mountain of a man but had nothing close to a sculpted body. He wore his pants up to his mid-waist. Abdullah was more of a mauler than he was a wrestler per sé. While he could take a bump, his wrestling acumen was minimal. As Gordon Solie would say, he didn't know a wristlock from a wristwatch.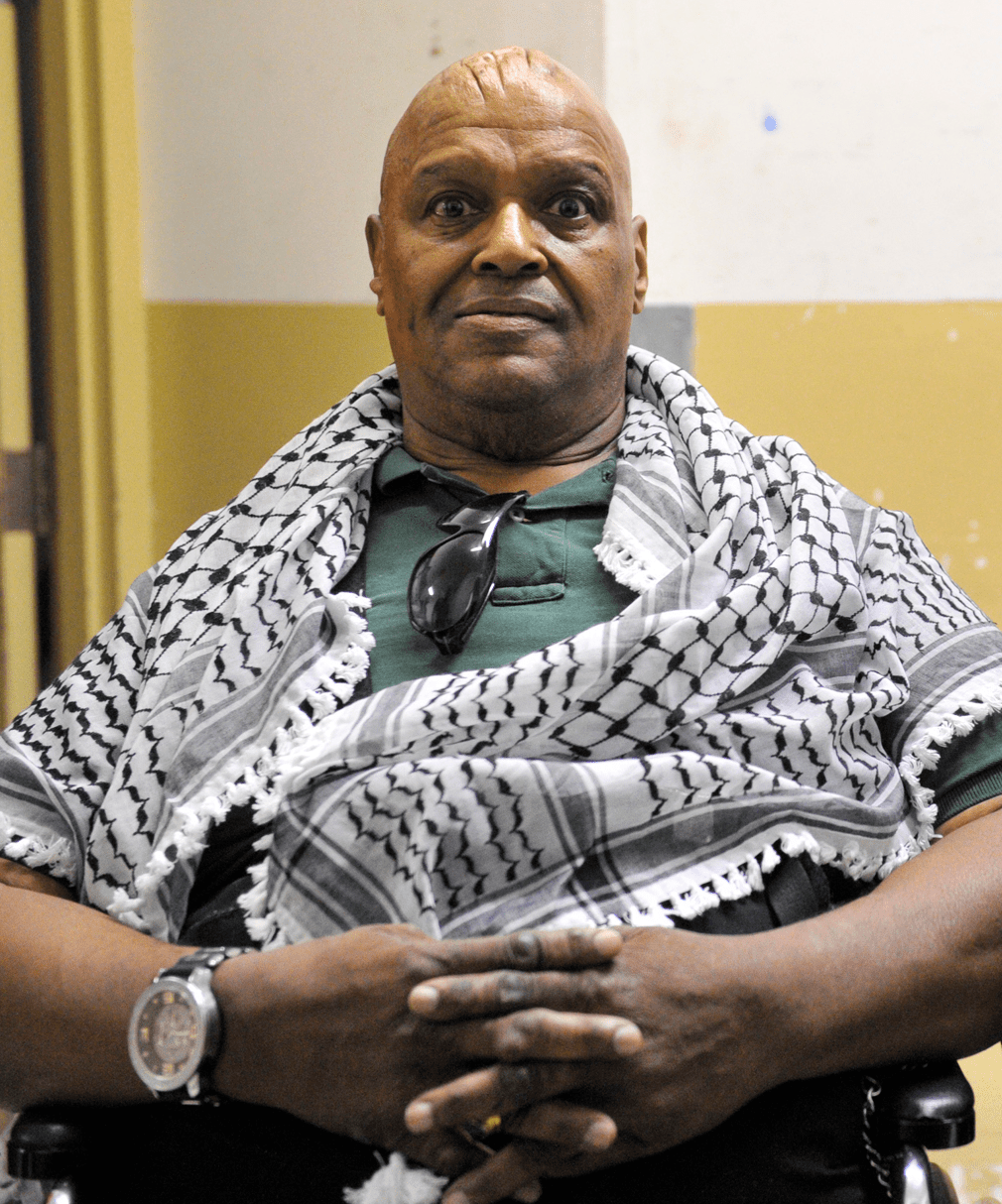 His offense was almost exclusively punching, kicks, biting, gauging, and of course, various foreign objects like forks knives; Abdullah would sometimes apply a headlock as well but merely as a prelude to a thumb in the throat.
His forehead had massive scarring, five or six vertical lines going down to eyebrow level. Like many beast-like characters we have seen throughout the years, Abdullah had no mic skills at all. The only audible sounds he made were saying "hasimutashi" every time he thumbed an opponent or used a foreign object against them. He was never interviewed but really didn't have to be.
Eddie Creatchman aptly managed him, a legendary figure on the Montreal wrestling scene. Nicknamed "the Brain" even before Bobby Heenan, Creatchman was a larger-than-life character. He wore outrageous garb, Elton John-like sunglasses, sequined jackets, a trademark cigar, and a Star of David the size of a salad fork. He was vulgar and vile and drew exceptional heel heat.
Creatchman incited a riot while managing the Shiek in a Montreal gala. Seeing the ability of Creatchman to rile up the crowd, Farhat offered Creatchman a contract to appear in his Detroit promotion.
Elsewhere, Abdullah was managed by the elite of the managerial ranks, including Oliver Humperdink, Paul Jones, Rip Rogers, and a host of others.
Meanwhile, in Montreal, Abdullah and Creatchman were the talk of the town and drew fantastic heat. The ever-popular one-hour weekly show was followed by a 30-minute wrap-up entitled Maxi Lutte, translating to "wrestling to the Max" The dastardly and dynamic Abdullah and Creatchman duo basically ran the show. Abdullah bit the head off a live chicken on one very famous episode. Ozzy Osborne would later duplicate this unsavory schtick during one of his shows.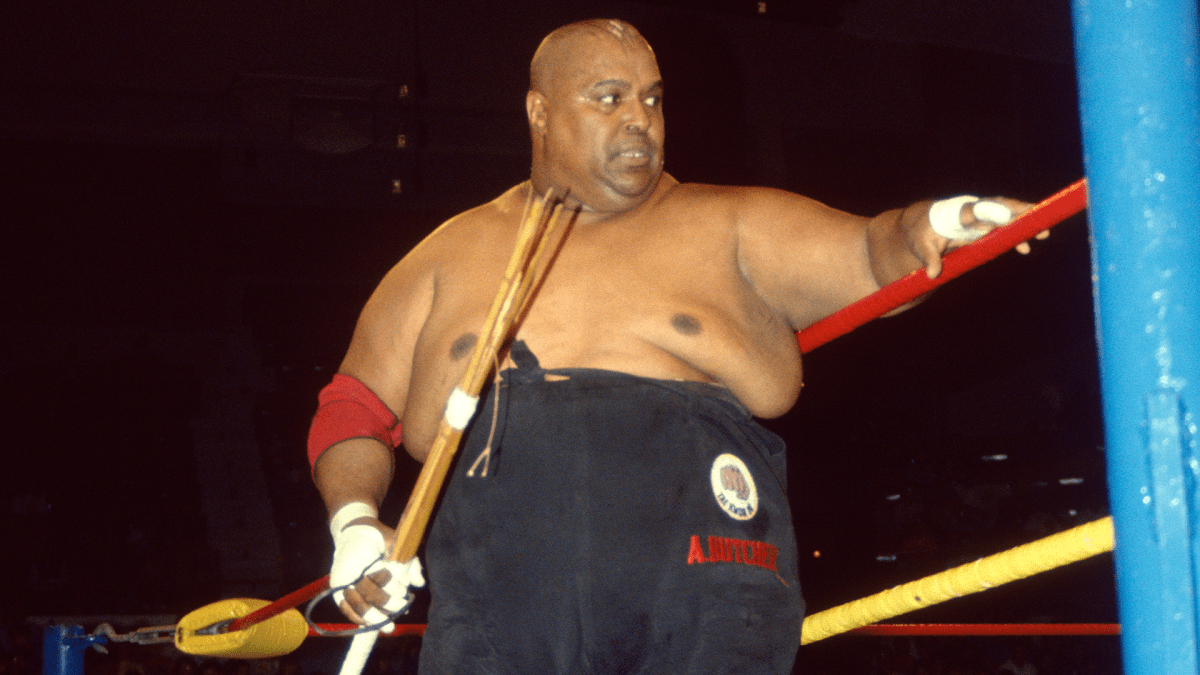 Even after his glory days, Abdullah would appear on the Montreal wrestling scene. In 1986, he underwent an impromptu face change while performing in Montreal's International Wrestling Federation. He was managed by Deepak Singh and had cut all ties with Eddie Creatchman. Singh exposed Creatchman as having been unscrupulous and robbing Abdullah of his just due.
This led to one of the ugliest plot lines I have ever seen. On Singh's cue, the crowd would throw small change into the ring that Creatchman would scurry after like it was 21 karat gold. How this got by the Bnai Brith Anti Defamation League is truly beyond me. Close to ten years later, another ballyhooed event in Montreal. Abdullah would face Andy Ellison in a no-holds-barred match held in a Greek Orthodox church hall.
Ellison, at that time, was a rising star, almost like MJF without the swagger. He was a Montreal-born fresh-faced Jewish kid who was rumored to be on the verge of being signed by the WWE and even had a couple of dark matches at the Molson Center, as it was called back then. I attended that event and vowed with myself to steer a million miles away from any hardcore events.
Stylized violence should not resemble a near-death experience was my humble observation. However, the main event was described by ring announcer Dave Singer in a very tongue-in-cheek style as the main event in any arena in the world.
Abdullah retired in 2010 and now resides in Atlanta, Georgia. For many years there, he ran a restaurant known as Abdullah's House of Ribs. While the menu sounded amazing, imagine the interaction with a wrestling legend whose career spanned over 50 years. Unlike his character, Shreve was more than happy to do his own talking.
He would most likely delight in telling you about his induction into the WWE Hall of Fame in 2011, the significant scarring on his forehead, and of course, how an impoverished lad from Windsor gained notoriety as a hardcore icon across the globe thanks to an idea pitched by a visionary Montreal booker looking to put his son over. I know I would have stayed for several helpings of dessert and coffee along with an extra rack of ribs to go.