Easygoing, humorous, unique – these are just a few terms that can be used to describe Gatoh Move. Since its genesis in 2012, it has gained a cult following in the Puroresu scene. This following has since grown, however, as evidenced by the recent release of the promotion's video-on-demand service. Gatoh Move Experience will keep fans up-to-date on said promotion's events, all the while providing a lighthearted take on this hard-hitting form of entertainment. The company expressed that this new service won't come at the expense of its offerings on YouTube. In this sense, the platforms complement one another.
There are those that may have only heard about it in passing. Perhaps they may know about it loosely in relation to certain wrestlers that passed through. In this column, we take a deep dive into Gatoh Move, from how it formed to its promising talent to keep an eye on.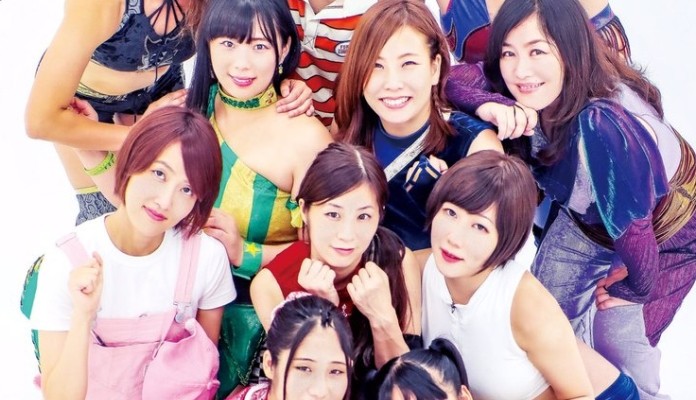 Gatoh Move: 1, 2, 3, 4 – The Foundation
When one thinks of Gatoh Move, one may immediately think of Emi Sakura. Though many fans may only know her from her appearances in All Elite Wrestling, she boasts roughly two and a half decades of experience. From All Japan Women's Pro Wrestling to Dramatic Dream Team, the Freddie Mercury devotee has seen more than her share of success. As influential as she has been, Sakura's involvement in bringing Gatoh Move to life is just half of the story.
Enter Prachapoom Boonyatud, also known as "Pumi," a long-time wrestling fan. Living in Thailand, Pumi had limited access to wrestling, though he followed the Japanese scene closely. Over time, his love for the sport grew, eventually becoming a wrestling commentator; he currently offers play-by-play commentary for Gatoh Move via its YouTube channel. Eventually, Pumi met Sakura, who had already been wrestling for over 15 years. Through this partnership, in February of 2012, Bangkok Girls Pro Wrestling was created. BBK Pro, as it was also known as, was rebranded as Gatoh Move the following May.
Over time, the promotion saw a number of developments, not only in its presentation but overall business. This past November, the promotion held its final event in Thailand. This was notable, to say the least since the promotion was founded in the country before a Japan branch was developed. Today, most of Gatoh Move's events are held in Ichigaya Chocolate Square, located in Tokyo. This brings us to our next topic…
Lights, Camera, Action – The Presentation
Upon first watching a Gatoh Move match, it becomes apparent that this company is different than any other. As stated earlier, most of the promotion's events take place in Ichigaya Chocolate Square. Housing approximately a few dozen people, the venue has become one of the defining aspects of Gatoh Move. Many fans feel the same, believing that it provides a sense of intimacy and camaraderie that comparatively larger venues fail to emulate.
The promotions presentation goes beyond its location, as it also expands to its wrestling. To say that this company doesn't take itself seriously would be an understatement. Much like CHIKARA, Gatoh Move leans into the lighthearted, sometimes sillier side of wrestling, never failing to get crowds to laugh. If a fan expects to see dramatic stakes in a Gatoh Move match, they will be disappointed. However, if simply having a good time is the goal, that same fan will leave with a smile on their face.
Gatoh Move: A Unique Approach
The fact that Gatoh Move can entertain with very little speaks volumes about its unique approach. Instead of a traditional ring, Ichigaya Chocolate Square attendees will be treated to what appears to be a simple mat. As opposed to ring ropes, wrestlers will be whipped into the crowd, those sitting in the first row propelling wrestlers as they collide with their opponents. In other words, fans may find themselves more involved in Gatoh Move matches than they imagined. The charm of this style is difficult to put into words, so it's recommended that unfamiliar readers seek out matches and experience the atmosphere for themselves.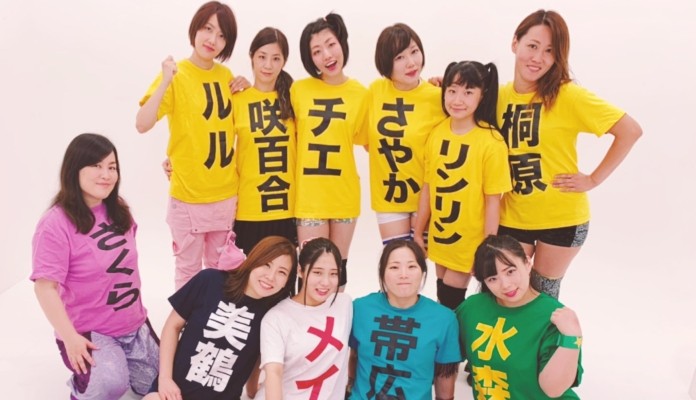 Fighting Spirit – The Talent
One may immediately deem Gatoh Move as purely a joshi promotion. While this was the original idea early in the promotion's life, it became a challenge to attract female talent. As a result, Gatoh Move became open to both men and women, even allowing them to wrestle with one another. Intergender wrestling isn't uncommon, not only in the United States but abroad, but it made Gatoh Move stand out that much more.
Throughout its history, the promotion has seen a wealth of talent pass through, even learning under Sakura's tutelage. One of the shining examples is the current AEW Women's World Champion, Riho. At just nine years old, Riho was trained by Sakura, starting in Ice Ribbon before eventually making her way to Gatoh Move. Another AEW star that learned under Sakura was Hikaru Shida, who has since become one of the company's most popular women's wrestlers. Not unlike Riho, Shida wrestled for Gatoh Move, even facing her trainer this past September.
The list of names that have learned under Sakura is impressive. In fact, many of them can be seen on Gatoh Move Experience and the company's YouTube channel. As we have just entered 2020, it's important to look at the current cast in the promotion. Who will be the stars to watch as Gatoh Move continues to evolve?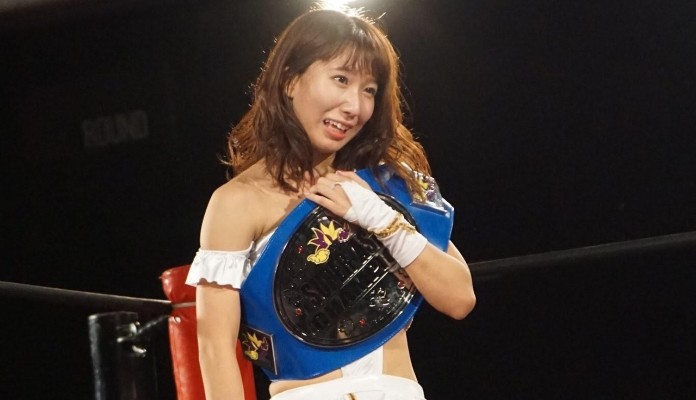 Pursuing Gold – The Championships
A Gatoh Move column wouldn't be complete without a few statistics. In this sense, few are as interesting as those related to the promotion's championships.
As of this writing, the only active title in the promotion is the Asia Dream Tag Team Championship. This serves as the promotion's tag team title, hence the name, and was formed in 2016. Its inaugural champions were MIZUKI and SAKI, who won the title in March of that year. Sakura and Masahiro Takanashi, the title's fourth holders, have the longest title reign at 511 days. SAKI and Yuna Mizumori, the current two-time Asian Dream Tag Team Champions, are the only team to have held the title on multiple occasions.
This isn't to say that the promotion has been short on titles. Its main singles title, the Super Asia Championship, was held by Riho. She would go on to have a 620-day reign starting in September of 2017. Her reign ended this past June before the Super Asia Championship was declared vacant. Gatoh Move also featured the IWA Triple Crown Championship, which was a holdover from the long-defunct IWA Japan. Its last recognized champion was Sakura, who held it four times before it was phased out in 2017.
On the Rise – Who to Watch in 2020
In closing, the promotion has helped develop several wrestlers and is currently nurturing up-and-comers. In my experience, having watched a number of Gatoh Move matches on YouTube during binge sessions, a select few stood out to me. The following are the wrestlers that I believe have the potential to make 2020 their year. It's worth noting that this is, in no way, a definitive list of Gatoh Move stars to watch. In fact, I may revisit this topic in a follow-up column. With that said, here are just a few names to keep an eye on.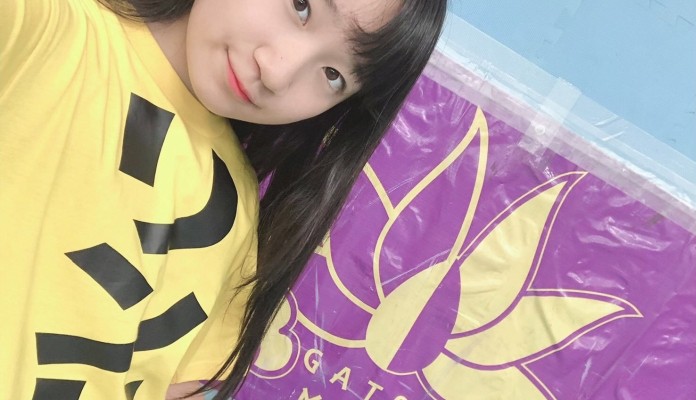 Rin Rin
Rin Rin is one of the promotions youngest signees, not to mention one of the most recent. Keep in mind that she only started with the promotion during the summer, meaning that she's behind many people she wrestles concerning the experience. Even with this gap in place, Rin Rin possesses a level of skill beyond her years.
Whether she's battling Mizumori in mid-match dance battles or using her quickness to defeat larger adversaries, Rin Rin isn't short on confidence. Her bubbly personality has endeared her to the promotions faithful. They believe that no matter how small she may be, victory isn't impossible. In fact, as she continues to build experience under Sakura's tutelage, there's no telling just how successful she'll become in Joshi puroresu at large. Even with negative past experiences with ceilings, Rin Rin will be brave to successfully breakthrough future ones.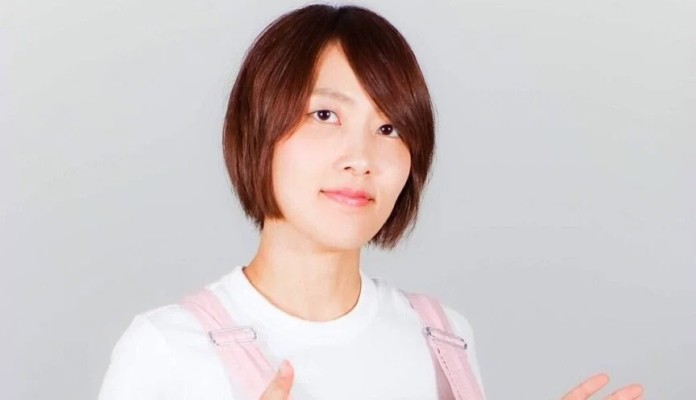 Lulu Pencil
Perhaps it would be an undersell to say that Lulu Pencil has gained some buzz. This pink overall-wearing underdog made her Gatoh Move debut in July and has only won the hearts of viewers since then. Granted, she may not have the strongest win-loss record; in fact, Lulu Pencil has never won a singles match.
This isn't to say that Lulu Pencil lacks tricks up her short sleeves. The Rolling Pencil, for example, might just be one of the most overlooked yet devastating maneuvers in Japanese women's wrestling. It may end up being her ace in the hole in 2020. Additionally, Lulu Pencil is a freelance writer, so it's fair to say that what she lacks in brawn, she makes up in brains. It will be this mental advantage that eventually brings Lulu Pencil her first win.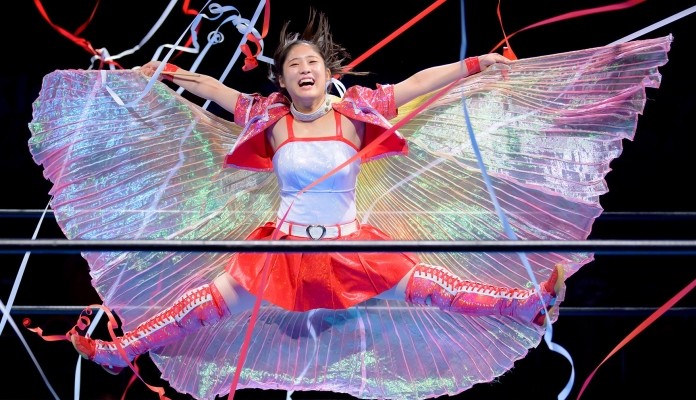 Mei Suruga
Late last month, Sakura held a Twitter poll to determine the MVP of Gatoh Move. Taking 44 percent of the vote was 20-year-old Mei Suruga. Though she only stands at four feet, ten inches, Suruga has proven to be a solid wrestler that can hang with her peers. The fact that she's only been in the business since 2018 is a testament to the potential she possesses. Many fans believe that she will be the next star to break out ala Riho.
Not only does Suruga possess athleticism and wrestling skills, but adaptability to boot. As stated near the beginning of this column, Gatoh Move is a company that leans toward the sillier side of wrestling. She's just as apt to take her trainer, Sakura, to her limits as she is to prepare for Lulu Pencil's antics. This level of versatility makes Suruga a commodity in the company. Just as importantly, a probable breakout star in 2020.
Gatoh Move Experience
---
To catch Gatoh Move, there are a few options. Gatoh Move Experience, which went live recently, provides on-demand content at $9.99 per month. The subscription comes with a 7-day free trial. It features such content as Ichigaya shows with English subtitles. However, for those that aren't ready to take the plunge, their YouTube channel is consistently updated with old and new matches alike. Take the plunge and experience a side of Japanese pro wrestling you may have been missing out on.
Originally written by Robbie Sutter