With this being the 30th anniversary weekend of The Undertaker's debut at Survivor Series, staff will share their memories of his time. Over the next few days, the staff here at ProWrestlingPost.com will come together to share their thoughts on The Undertaker. We present to you 30 Memories of The Undertaker. Today Pete Moon, Alex Podgorski, and Mark Blake share memories 10 – 1 of his time in the ring and what he meant to them.
________________
Pete: My earliest memories of The Undertaker are from around 1997. While my dad and I were watching Bret Hart show that jerk Steve Austin what for, The Undertaker was making the shift from Original Dead Man to Lord of Darkness.
30 Memories of The Undertaker
10. Family Memories
My dad, who had watched the Hart family in Stampede Wrestling, didn't quite get the appeal of The Undertaker. He thought 'Taker looked cool and had surprising agility, but was lumbered with the hokiest of gimmicks. A lot of my dad's sensibilities rubbed off on me. Though Taker was an imposing figure, I mostly remember him seeming out-of-place. If he was an undead mortician from the old west, why is he wrestling?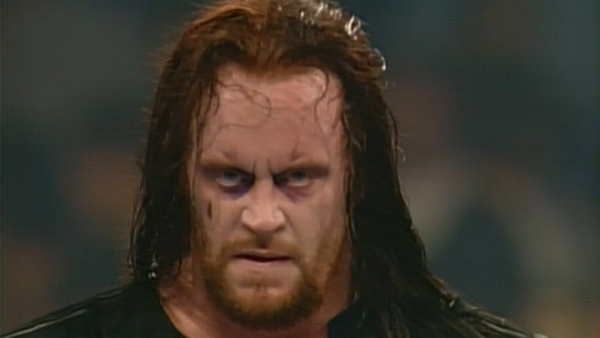 Transitioning into the Lord of Darkness didn't help much. The changes started happening after he won the championship at Wrestlemania 13, but my dad was skeptical about how long Taker's reign would last. The previous two champions, Hart and Sid, had been champion for less than three months each. Undertaker's first championship reign had been less than a week. While Taker started to take on a more Gothic aesthetic, his backstory came to the forefront and it seemed like his biggest feud was with Paul Bearer. The story of him burning down his family's funeral parlor seemed like something older kids would tell me about horror movies. Kane managed to frighten me in a way The Undertaker didn't.
9. Jumping to WCW and Back
Before they could finish that storyline, however, Vince McMahon screwed Bret Hart out of the WWF Championship. My dad and I started watching World Championship Wrestling, knowing that's where our hero would show up.
In the year and a half I hadn't watched RAW, The Ministry Of Darkness and the Corporate Ministry had already come and gone. The Undertaker was enjoying tag team success with The Big Show as The Unholy Alliance. But it was around this time that Undertaker tore his groin and had to take a back seat before leaving altogether it seemed. I didn't know if we'd ever see The Undertaker again, but I certainly would never have guessed how he would turn up next.
30 Memories of The Undertaker
8. Return of The Deadman
Around this time, I changed schools and no longer had a reason to dislike The Undertaker so vehemently. My opinion on him softened as he was in championship contention less and less. While I no longer held such an extreme opinion of him, I couldn't find a reason to be a fan. No longer in the main event, The Undertaker worked with mainly lower-mid card talents like Big Show and A-Train. I also remember the Survivor Series 2003 Buried Alive match against Vince McMahon. Seeing The Undertaker lose his third Buried Alive match made me consider how bad he was at his own signature match.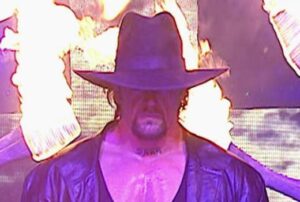 When The Undertaker returned as The Deadman, my mindset started to change. At 11, I could now understand how The Undertaker was cool. However, the return of Paul Bearer seemed to be a step backward. I had seen The Undertaker grow on the mic, and Paul had turned his back on him too many times. In the years that followed, WWE commentary made me aware of the impressive Wrestlemania streak, but that didn't mean much to me. Sure, The Undertaker wins at Wrestlemania, but he seemed to lose just as many matches on the other PPVs. As the years went by, I remained indifferent towards The Undertaker. Indeed, my opinion on him wouldn't change until after I stopped watching pro wrestling in 2007. And it came from the unlikeliest of places.
________________
Alex: The Undertaker is the greatest pro wrestling personality of all time. He's synonymous with longevity, mystery, kitsch, and the larger-than-life aura that WWE's wrestlers have come to represent. And now, after thirty years, that wrestling character is to make his final appearance. In the spirit of this auspicious occasion, I will be looking back at some of my favorite Undertaker moments.
30 Memories of The Undertaker
7. The Best Hell In A Cell Match
The Undertaker fought in the first-ever Hell in a Cell match twenty-three years ago. It was one of the best wrestling matches of all time and was one of the best moments of wrestling-as-storytelling WWE ever executed. It took place at a time when WWE truly was unpredictable. With this being the first-ever HIAC match, those two wrestlers had carte blanche to do whatever they wanted. And needless to say, they set the bar incredibly high.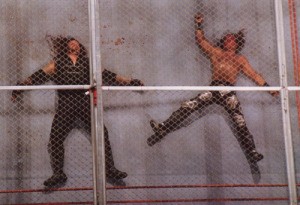 The brawling, while simplistic, told a great story of Undertaker getting revenge on the cowardly Shawn Michaels. And all the violence that he wrought on Michaels was pure entertainment. Fans lived vicariously through Undertaker as he demolished the coward that weaseled his way out of the justice he deserved. But the story didn't have a happy ending, thanks to the shocking (and marvelous) debut of Kane. With that debut, one of the greatest rivalries in WWE history came to a temporary end, and another one began.
30 Memories of The Undertaker
6. An Olympic Rivalry – No Way Out 2006
This is one of the most underrated matches in WWE history. It's an oft-forgotten classic that showcased a completely different Undertaker from what most people were used to. In this match, Undertaker went toe-to-toe with a still in his inhuman-prime Kurt Angle. And Undertaker did way more in this match than he had done before. He showed a more technical wrestling side that hadn't been seen before. Taker wasn't his typical 'stoic monster that barely moves' self. He wrestled less as a gimmick and more as a pure grappler. It was exceptional, and it ended up being one of the best wrestling matches of the Undertaker's entire career.
But there was more to this match than just the fact that it was a great grappling contest. It was the first great moment that showed what the Undertaker was capable of with the right opponent. This match helped trigger the shift in the mindset behind the Undertaker\s presentation. This match showed that he was much better off wrestling smaller 'workhorses' than brawling with other immobile giants.
30 Memories of The Undertaker
5. Taker's Debut From A UK Perspective
Mark: November 22, 1990, 12.00am UK time. I am 13 years old and I've snuck downstairs to watch Survivor Series. You all know, I was a huge Warrior fan. I was dying to watch his team of the Legion Of Doom and The Texas Tornado take on The Perfect Team of Mr. Perfect, and Ax, Smash & Crush aka Demolition. As I suspected, Warrior's team whooped Mr. Perfect's. I was just about to head to bed to grab some shut-eye. But The Million Dollar Man announced his mystery partner for his Survivor Series team. So far it was him, Honky Tonk Man and Greg Valentine. Against Dusty Rhodes, Bret Hart, Jim Neidhart, and Koko B Ware. DiBiase grabbed the mic and announced the debut of The Undertaker. I looked at the screen as this huge pale behemoth walking with Brother Love. I could hear Roddy Piper on commentary scream –
"Holy cow! Look at the size of that ham hock! Check out them drumsticks, baby!"
And I was hooked. At that time, Taker really was a Phenom. In an age where WWF was still character-based, The Undertaker was different. Yes he was, and still is, a character. But he was totally different. A dark, gritty character. His agility for his size was out of this world. Watching him hit Old School for the first time blew me away. I eventually went to bed at 1 am. But I couldn't sleep. All I could think about was the exciting Undertaker take on Warrior. Take on Hogan. Heck, even becoming WWF Champion! I couldn't wait to get to school and tell all my friends about the latest and greatest wrestler to grace the WWF…The Undertaker.
30 Memories of The Undertaker
4. Back For Revenge
I had been waiting for this match for so long. When Taker was buried alive by Mr. McMahon (with more than an assist from Kane) at Survivor Series 2003, the entire fledgling Internet Wrestling Community was waiting for the return of The Dead Man. As much as The American Badass aka Biker Taker brought much-needed direction and depth to the character, I needed my Dead Man to come back.
The build to this match was simple and executed perfectly. At the Royal Rumble a few months earlier, Taker began to mess with Kane psychologically. Months of torment led to this match. And bah gawd was I excited. I had missed the gongs. Even missed the pomp of the entrance. I had missed my Undertaker.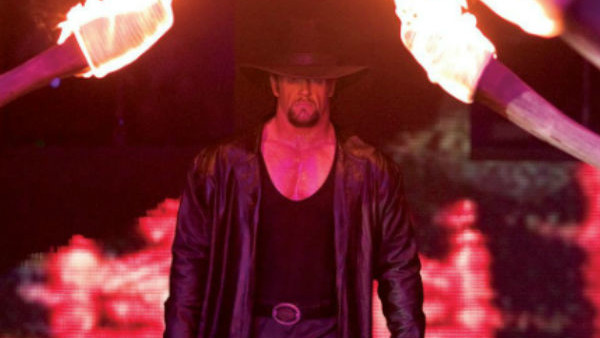 And it was worth the wait. The pop he and Paul Bearer received was insane! I even cheered like a loon (my neighbors didn't appreciate that!) The acolytes with their burning torches, the wailing of Paul Bearer. The sound of that gong, and the cheers from the crowd. I'm getting goosebumps just typing this! Seeing him pose through the flames of the burning torches is a sight I'll never ever forget. A pat on the back for Kevin Dunne. Ok, the match didn't live up to the hype. We all knew that Taker would get his revenge against his heinous brother. But I wasn't there for the match. I was there to see MY Taker back.
30 Memories of The Undertaker
3. The Streak Is Broken
I will never forget where I was, who I was with, and how we collectively felt. Myself, my wife, and my little wingman (he was only seven months old) went to one of my oldest friend's house to watch the event. Paul aka Mr. O was as just as big a wrestling fan like me. A large group of us were there, all ready to eat, drink and watch some good old wrasslin! Seeing Daniel Bryan conquer HHH on the way to the WWE Championship was something we were all looking forward to. But for myself, Mr. O, and PWP contributor Dan Conroy, it was The Streak.
The anticipation at Mr. O's house was palpable. Both I and Dan were confident that Taker would continue with his streak. But Paul was adamant that Brock would snap it. And within five minutes of the match starting, we could see Paul's prophecy coming true. Taker looked dazed and confused after a German suplex from The Beast. I was sure that the referee would wave off the match, but it continued. I looked at Dan. He looked back. We were both worried. History was about to be made.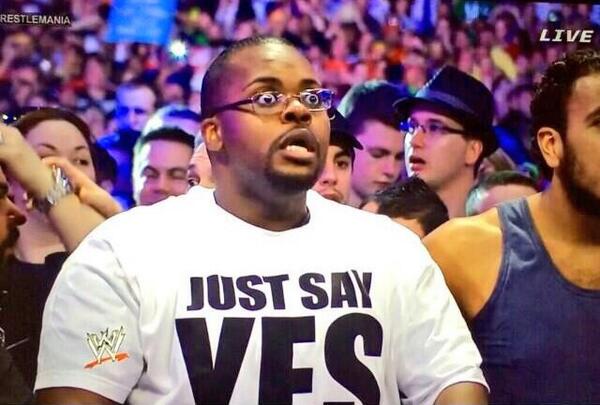 As the referee slapped the mat for the third and final three count, a silence fell among us. We were dumbstruck. Even Paul, who thought it could happen, sat there staring at the TV open-mouthed. Just like those there live in attendance, we couldn't believe what we just watched. The streak was over. It must have been at least five minutes before someone broke the silence. It wasn't long before all of us began to discuss whether that was Taker's final match. But one thing was for sure – nothing would be the same again. That moment showed that anything…ANYTHING…could happen in the WWE.
2. The Best Match…EVER
Again I was watching Mania with my buds, Paul and Dan. Mania 25 to be exact. We had filled our bellies with beer and pizza. We cheered when Punk won the MITB match. Laughed as Santino won the Women's Battle Royal. We sighed as Jericho defeated the Legends. But all of that didn't matter. The match we were desperate to see was next. It was HBK vs The Phenom. Shawn Michaels vs The Undertaker. A marquee match to end marquee matches.
Again the video package to accompany this was outstanding. It whet our appetite for the war that was about to begin. Shawn's entrance was spectacular as he was draped in white light, wearing white wrestling attire. Looking every much the great white light to Taker's dark light. Symbolism at its finest there folks. We were treated to one of the best wrestling matches we had ever seen. Both guys came out of the gate ready to steal the show.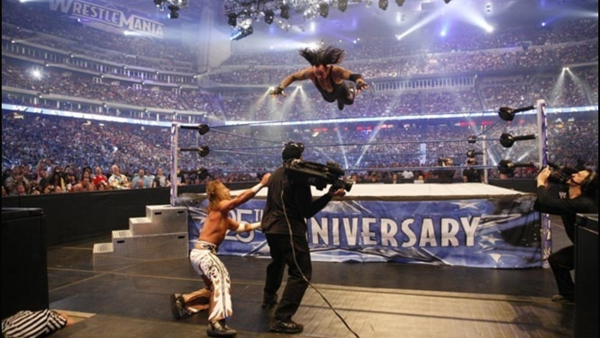 Usually, when we got together to watch some wrestling, all three of us would talk through the matches. Breaking it down, etc. But this match? We stayed silent for the entire 30 minutes. We sat in awe as we watched two of the very best that Professional Wrestling has ever produced, put on an absolute classic. Taker even went as far as nearly breaking his damn neck for the match! This one match had EVERYTHING you could ever want in a wrestling match. And nearly 12 years later, it is still regarded as the best WrestleMania match ever. And one of the best matches of ALL TIME. One year earlier I shed a tear, saying goodbye to Ric Flair. A year later and I'm shedding a tear again. As I know I'll never watch a match as perfect as that again.
1. Creating Moments & Bonds
April 11, 2008. I had been looking forward to this for months. It's not often WWE comes over to these shores (even more so back then). I had picked up two tickets for a SmackDown taping at the O2 in London for myself and my eldest son, who at the time was 8 years old. He was a massive Jeff Hardy fan. And I had to pay over the odds on eBay to get him some of Jeff's string arm warmer things that he wears. But I knew…I knew…that once the night was over, he would be talking about The Undertaker on the ride home.
Unfortunately, Jeff wasn't on the card, But Taker was. He was in the main event, squaring off against Batista. Which gave me plenty of time to hype The Deadman. I spoke about his history, his championship reigns. I brought up The Ministry and how his entrance had to be seen to be believed. All of that fell on deaf ears. He was 8 for crying out loud!
30 Memories of The Undertaker
Once the main event was upon us, my son stood on his seat to get a better view of the entrance (my words had taken effect!). Out first was Batista. And as soon as his pyro went off, my son fell off his seat! He literally jumped out of his skin! I tried so hard not to laugh but it was a proper laugh out loud moment.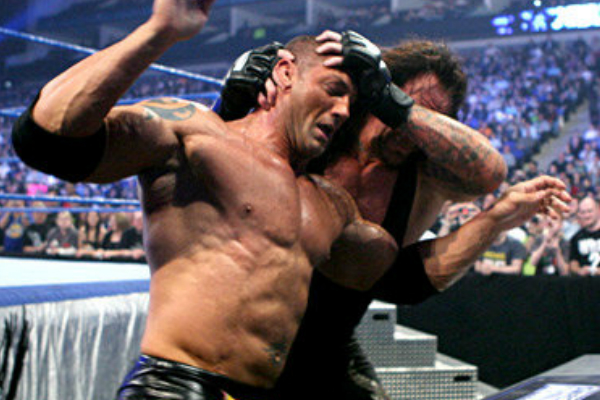 Then the arena went dark and the crowd collectively began to anticipate THE entrance. I'm not kidding, the place felt cold all of a sudden. Impossible I know, but that's how it felt for us all there. I picked up my son and held him aloft as he watched Taker make his way to the ring, bathed in a purple glow. And all I could hear was my son muttering "that is sooooo cool". Yes, folks, I had won parenting at that very moment!
The match was inconsequential. It finished as a double count-out. I didn't care. My son didn't care. All we cared about at that precise moment was the even more special bond we had created…thanks to The Undertaker.
________________
That concludes our 30 Memories of The Undertaker series…kinda. You see it was really hard to just whittle down so many great memories from our staff. So later today we will publish an Honorable Mentions piece to accompany this 30 Memories of The Undertaker series. So keep your eyes peeled on our Facebook and Twitter accounts!