As 2020 is about to come to a close, we have 2021 to look forward to in terms of wrestling. But who are some people you should keep an eye on in the puroresu scene? Well, we're going to talk about it here with three wrestlers from the men's side and three from the Joshi scene. These will be people who are either free agents or some that are young up and coming wrestlers that could make a big impact within the new year. So who made the cut as the 3 Puroresu and 3 Joshi Top Talent to Watch For in 2021? Let's find out.
3 Puroresu and 3 Joshi Top Talent To Watch for 2021
1. Saya Kamitani (Stardom)

She has started her wrestling career in a little over a year now and has created quite a buzz since her debut in Stardom. For some fans, she's considered to be one of the best rookies since Utami Hayashishita, and guess what? The two are tag team partners while also being Goddesses of Stardom Champions. One of the impressive things that people mention about her is her ability to do the Firebird Splash (Phoenix 450), making her the first female to do the move in the history of professional wrestling.
While an amazing accomplishment, she still had a lot of work to do and has done her best to impress her fans and peers, especially during her time in the 5Star Grand Prix earlier in the year. With 2020 coming to a close with her, she has shown she can go far in the new year and possibly one of the promotion's top players.
2. Atsuki Aoyagi (All Japan Pro Wrestling)
The younger brother of Yuma Aoyagi has decided to follow in his brother's footsteps to join the world of professional wrestling. He started his career almost two years ago, on January 2nd, 2019, but he has been working hard to show he can catch up to his brother. While Yuma is focusing on the heavyweight division, Atsuki would be taking part in the junior heavyweight division. 2020 was the year where he started to shine on his own, graduating from the rookie class and has his eyes set on the Junior Heavyweight Championship. 
He won a #1 contenders match on September 21st, 2020, when he won a Battle Royal to earn the right to challenge the champion, Koji Iwamoto. They had the bout on October 24th, and while Atsuki showed a lot of promise, he came up shorthanded to win the championship. This match showed that he has the potential to be a future champion in the company, and 2021 could be the year where he could grab the top prize of that division or, at the very least, get closer to his goal. When it comes to the new class of juniors in the company, he's one fans need to keep an eye on.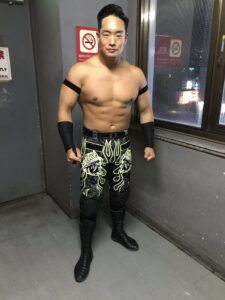 3 Puroresu and 3 Joshi Top Talent To Watch for 2021
3. T-Hawk (Stronghearts)
Stronghearts is one of the more popular units in Japan currently as they're known for wrestling across various promotions while representing their group. T-Hawk is the one that fans have been keeping an eye on ever since he left Dragon Gate in 2018 to make a better name for himself. He was even apart of AEW for a short period, even being their very first match at Double or Nothing. 
2020 was where he was competing in some of the biggest tournaments in Japan, such as the BJW Ikki Tousen Strong Climb, Zero1's Fire Festival, and DDT's King of DDT tournament, where he would be the finalist of that one before losing to the champion, Tetsuya Endo. After having an incredible year with some great matches, you never know where he could head to next. With CIMA making an appearance in AJPW over a week ago, we could very well see Stronghearts making some appearances there in 2021, maybe even take part of the Champion Carnival during that year. Either way, Stronghearts is the group to follow, especially T-Hawk.
4. Suzu Suzuki (Ice Ribbon)
If you're a fan of the Joshi scene, Suzu Suzuki is around the top of most people's list and with good reason since her work speaks for herself. With a few days shy of having a two-year career, she has made quite the name for herself here at Ice Ribbon. This year was more special for someone like her since this is when she would defeat Maya Yukihi on August 9th to win her first major championship, the ICExInfinity Championship, at the age of seventeen. 

At such a young age, she's been able to put on memorable matches for the company and even have three successful title defenses so far with opponents like Tsukushi, Haruka Umesaki, and Tam Honma. The goal Suzu has in mind for 2021 in order to help skyrocket her to the top of Ice Ribbon, in the long run, is that she wishes to defend her title against the best Ice Ribbon has to offer, Tsukasa Fujimoto. With such a claim made by the champion, it's highly likely that we will get this match in 2021 for the fans to see. This very well could be the match of her career and the ultimate test to prove herself and see if she really is worthy of being their champion.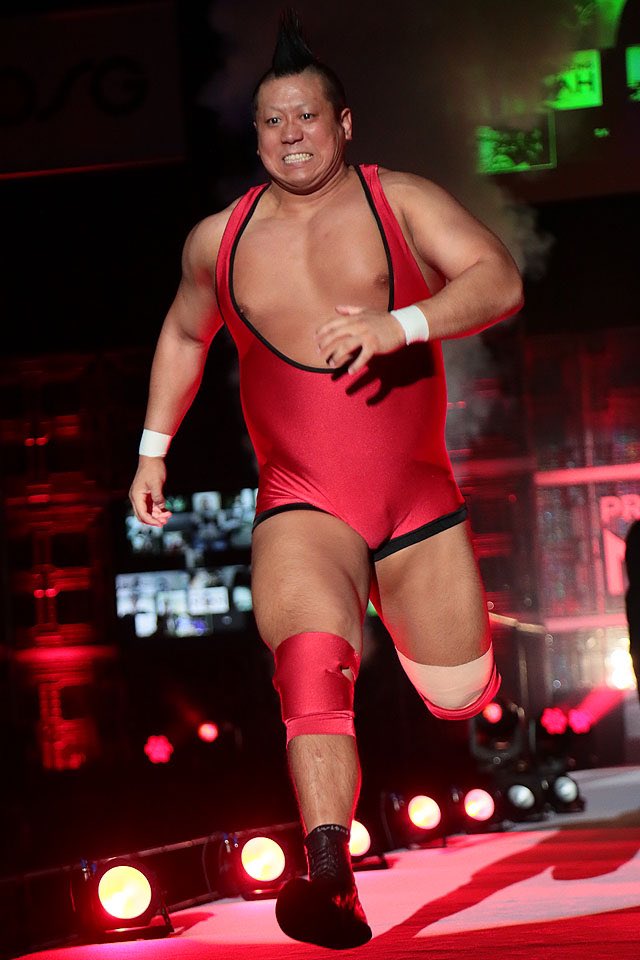 5. Yoshiki Inamura (Pro Wrestling NOAH)
He may have been wrestling for about two years, but this was the year when we saw him slowly but surely coming out of his shell as a wrestler. His strength is impressive; he has his own little unique look and was able to showcase a lot of himself. Even doing just tag matches against guys like Go Shiozaki, Takashu Sugiura, and other top names, he could still make a good impression for himself. 
He recently was able to get a GHC Tag Team Championship Match against Sugiura-gun. Still, himself and Kaito Kiyomiya came out shorthanded, but the performance of Inamura was what stood out for the fans. 2021 could be the year where he'll flesh out more as a wrestler, but within a few years, I have no doubt that he'll come out as a top or future star of the company with a singles run in his mind.
3 Puroresu and 3 Joshi Top Talent To Watch for 2021
6. Maika (Stardom)
She got her start with Just Tap Out last year and has impressed some fans in her debut; she even called out Utami Hayashishita around that time for an inter-promotional match. Maika would join Stardom on January 19th, 2020, to make a name for herself on a bigger stage after losing to Utami during their first encounter. While apart of Stardom, she joined one of the top groups in the faction with Giulia called Donna del Mondo. 
During her year in Stardom, she would win the Artist of Stardom Championships with her unit first, and on July 17th, she would win her first singles championship when she won the Future of Stardom Championship. This was also the year where she took part in the 5Star Grand Prix; despite losing the tournament, she would defeat big names such as Momo Watanabe, Jungle Kyona, and even her rival, Utami Hayashishita, to put the fans on notice. With a bright 2020, there's no question that her run in 2021 will be brighter with the potential to grab more gold for her career after only being around for a little over a year.
This concludes the talent to watch for in 2021, and these aren't the only ones as there's a lot of top talent over Japan that deserve recognition and should be viewed by a lot of people. Let's have a great year for wrestling in 2021!