Raymond Rowe is one half of Ring of Honor's recently took some time to participate in an interview. Ray Rowe reveals his past, his present and his future in professional wrestling. He opens up about how his near-fatal accident created a perspective on life and how to always appreciate what you have. Ray Rowe shares about the obstacles he has overcome and where he intends on being. Check out the complete interview below.
Wrestling professionally for over a decade, you have probably seen a lot of highs and lows. What could you say were some of the high's and low's as Ray Rowe traveled the independent circuit?
"Some of the highest highs were getting to do things that not many people get to do. I worked for WWE a couple of times early in my career. That was definitely one of the highlights early because that was one of my goals when I first started training. Then meeting some of the fantastic people that I've met on the independent circuit are really a high for me. I came into contact with people that would definitely be best friends for life for me and spend time with them if not for professional wrestling I guarantee it.
Another one is working for and signing a contract with Ring Of Honor. When I started wrestling, people asked me 'oh do you want to go to WWE?" and my answer was always, "No. I want to go to Ring of Honor". My goals were when I started were once to wrestle in WWE, wrestle in Ring of Honor and wrestle in Japan. I have not gotten to go to Japan so, that's the one goal I had set for myself that I have yet to achieve. I have new goals now but from the 3 goals I had originally set for myself when I started training but, I've yet to get to Japan. I'm working on that though. I really really want to try to get to Japan in the near future."
You've had a long-standing history with Lou Marconi. Can you tell us what he has meant to your career and what he's done to help you get better?
"Lou is a guy that came into my life by chance. I was a high school wrestler was a high level, Team Ohio we traveled all over the country. I also wrestled in college but my high school coach. But when I was a junior and senior in high school my coach said I was too big and too strong to face any guys on the team. My head coach brought in guys that he had previously coached that was at the college level. They were at the national level that would go through drills, train and practice with me.
One of those guys that he brought in was a guy by the name of Dennis Marconi. He just so happened to be the older brother of Lou Marconi. We began to be friends he introduced me to his brother. That started working with me and he helped train me. I had been working with Josh Prohibition and Josh had started me on my journey and Lou had finished me off. He really trained me in the psychology of the business and the proper way of doing things. I've had a great relationship with Lou over the last 12-13 years. He is one of my closest friends. Even though I don't see him all the time I know that at 3 in the morning that if he calls me or I call him were both answering the phone."
As you faced off against Hanson in the top prospect tournament in 2014, what did Ray Rowe think would ultimately come from that match?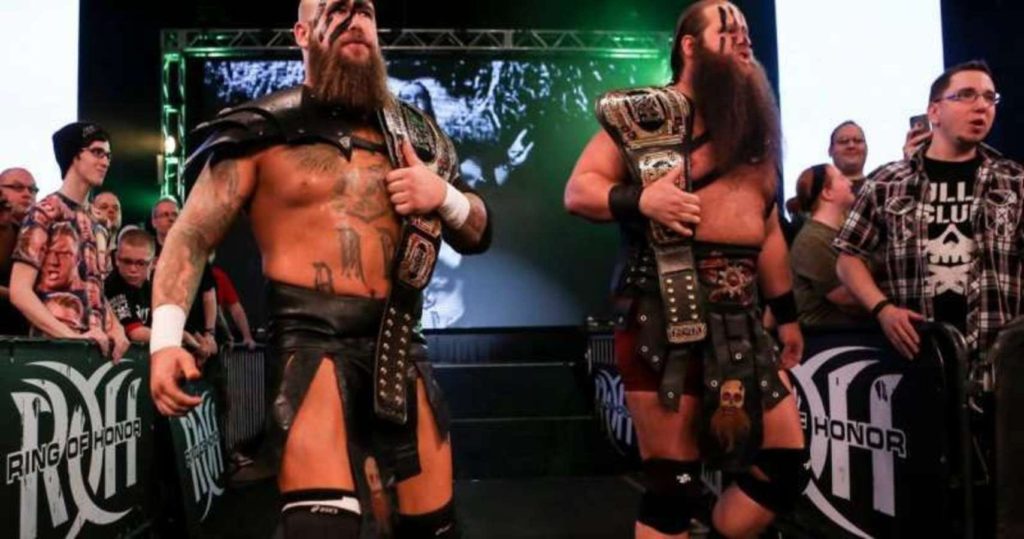 "I went into that match with no expectations really. I had been working with Ring of Honor on a handshake agreement. Hanson and I were going to absolutely go in and kill it. We had similar styles, we had similar personalities and similar attitudes about things in the business. So we were really excited from a respect standpoint. I respected him. He respected me. We're really excited to see what the other guy was made of and test each other out and see what the other guy was made of.
We went out there and tried to kill each other and it was one of those let the chips fall where they may. My thought was to go out and have such a fantastic match that Ring of Honor didn't have a choice but to bring us back. As things worked out that what seemed like happened."
The formation of War Machine alongside Hanson has provided you with a number of opportunities. What would you say will test your and Hanson's growth as a tag team? Who do you think you'll match up well within Ring of Honor?
"We had two of the biggest challenges were the Briscoe Brothers. We have definitely gone to war with them a couple of times and it's been just straight up battles. It's been just back and forth which is something that you get with guys like the Briscoe's. Any chance you get to get in the ring with those guys you take it. You know you're in for a fight so I'm happy about those. The other challenge we had was actually outside of the ring with my accident.
First off, I shouldn't have survived the accident. Then I had doctors tell me I shouldn't wrestle ever again. They had people telling me I'll never be the same so it was a struggle just to get back to War Machine and reform it. Now we are on a mission to prove to everybody that were bigger, badder, and stronger than ever. So that's definitely where the challenge lies. In the future, the goal is to retake what was ours and grasp for more than we had previously."
In August 2014, you suffered a serious motorcycle accident. Could you explain what you suffered, how it happened and what you can recall from the incident?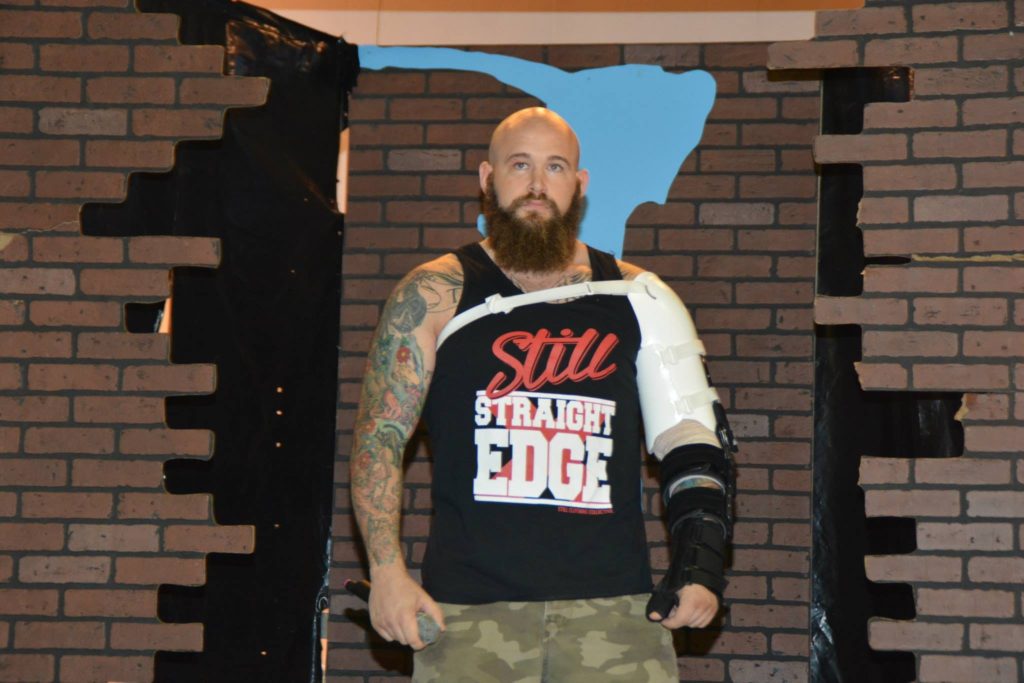 "I've loved motorcycles my whole life and I was riding my motorcycle. A girl was actually texting and driving and she pulled out from a stop sign in front of me. It was less than fifteen feet in front of me and I was going about fifty miles per hour on a thruway. I t-boned because I didn't have time to stop and I tried. You can only do so much with fifteen feet of space. I didn't even have enough time to try and lay the bike down or any other evasive maneuvers. It was me smashing on the brakes trying to figure out what I was going to do when we made an impact.
I hit her going about fifty (miles per hour) and went over the handlebars.
I shattered my left arm on impact and broke my thumb and went over the handlebars. I went through her passenger side window with my face. It broke my nose, lacerated my eye, and I almost lost my eye. The paramedics that responded and the emergency room doctors were all in shock as to how I survived. They literally told me they've never responded to a motorcycle accident like mine without a body bag. Then the emergency room doctors said I'll never wrestle again. The first doctor said I'll never wrestle again.
I went to another doctor said I'll never wrestle again. Another doctor said maybe eight months to a year. I went through surgery. It was a process with two plates and eighteen screws in my arm and very massive intensive rehab. I handled myself and was just really killing it in the gym pushing myself. In less than almost exactly six months later after the surgery I was back in the ring."
As you went through rehabilitation, what was going through your mind as you were going through recovery?
"The first thoughts that went through my head were first, I'm alive. After the accident, I never lost consciousness, I got to my feet and I realized my arm was broken and I also realized that I was conscious. After that my first thoughts were literally I'll never wrestle again. I was panicking and terrified that my career had been taken away from me so suddenly, so violently. When I went to the emergency room and the doctors would say 'you'll never be able to wrestle again with a break like this', we need to get you into emergency surgery. You'll be lucky to regain the use of your arm.
I was in a pretty black mood for a while. Luckily, I have a really really great support system. I had a couple of personal friends who really really stuck by me and stay positive and a couple of guys from the wrestling world. Jack Stain and Shane Taylor who went out of there way to check in on me every day to make sure that I was okay. To make sure that my head was up. I had another friend who came over every day.
Every single day to see me.
It didn't matter if I was in a good mood, bad mood, violently throwing things or depressed, sad, happy whatever, she made sure that I was able to take a shower, get dressed, eat. I had an amazing support system when I was weak or when I was down. There were people making sure I was back on my feet and that I was still fighting. It took a little while. It definitely knocked me down. But when I got back to my feet I had a renewed purpose and drive.
I'm an intense person. I've been an intense person my whole life and an athlete and an elite athlete at a very high level my entire life. I've always been very intense and this thing had hit the accelerator on all of that. I feel like I have a new lease on life. And you hear that cliché, 'Oh I got a second chance' but I literally got a second chance. Doctors said I should not be breathing right now. So I'm not taking anything for granted and I'm not going to miss a single opportunity."
Upon your return to Ring of Honor, you came in to prevent the KRD from affecting the finish of that match. What was your motivation from coming into the match?
"Well things kind of lined up, like the planets aligning and I was medically cleared to return to the ring and I was in town doing some promo work and some hype work for Ring of Honor and the pay per view and was trying to get back into the ring and trying to finalize details on my return match and that happened right in front of me so I tried to settle the score."
Ray Rowe has a fondness for the suplex. With the recent #SuplexCity hashtag floating around social media, who, in your opinion, has delivered the best suplex?
Early in my career I was really influenced by ECW being a kid. I debuted in 2003 and I was 18 then and I grew up in my teenage years watching ECW and one guy that I really really really loved to watch wrestle was Taz and he was the human suplex machine and I've been told that a lot of my suplex mannerisms if that's a real thing are very reminiscent of Taz. I'm heavily influenced by him, his technique for duplexing. Early Scott Steiner was amazing with suplexes because he would just grab you from anywhere.
It seemed like he would just make up ways to grab you and throw you over his head which I really tried to implement into my game because I can suplex you from literally any position. If I can get my hands on you I can try and throw you. My amateur wrestling background is such that helped me with that because its Greco Roman wrestling and you never have a clean hold you just grab the guy and force him over your shoulders. The other guys that have been really influential have been that I'd been watching were Kurt Angle, a huge hero of mine being an Olympic gold medalist and amateur wrestler. Brock Lesnar was the same thing always had that amateur wrestling background and able to hit beautiful suplexes.
Those guys that I really really look up to in the sport and really enjoy the beauty of their suplexes.
I think my favorite suplex of all time though comes from somebody that's not any of those guys but is Doug Williams and the KAOS Theory growing up and I think that is one of my favorite German suplexes. The suplexes that I have done myself was when I was six months into the business and I suplexed a guy in Erie, Pennsylvania by the name of Kid Cupid for Anthony Kingdom James' show and he was about 450 lbs legitimately. Not wrestling 450 lbs but legitimately 450 lbs.
He wasn't much of an athlete so pretty much resisted me and I threw him and that was one of the first things that got my attention in the region because people just couldn't believe that I was able to throw him over on brute strength. I would just introduce myself and people would go 'Oh, you're the guy that suplexed Cupid'. It was one of the first things I did that got me notoriety in the sport in that region.
More recently I've been was a deadlift German suplex was a guy I tossed onto his belly and just hit a gut wrench german suplex violently. Whether it is on a guy named Keith Lee who is about 350 lbs and Shane Taylor who is about 350 lbs so those are very impressive suplexes to take someone from dead weight on the ground lying face-first on the ground and grab them from around the waist and throw them in a perfect arch. So those are what I think are the two most impressive suplexes that I've throw recently."
Past or present, who would Ray Rowe like to face off against and why?
Ray Rowe: "I'd love to have wrestled the Steiner brothers in their prime, they were such physical athletes. Also the Road Warriors for the same reason. There are a lot of guys in Ring of Honor that we haven't gotten to wrestle, there's a lot of guys in New Japan that we haven't gotten a chance to wrestle, and you know Bullet Club, reDragon, The Kingdom one on one, The Addiction one on one with those guys. There's a lot of teams that we still have to knock off. It's funny because War Machine has been around for a year but we only have about six months' worth of matches because I was hurt for a year. So we really need to make some ground up for both Hanson and Raymond Rowe."
What does the future hold for Ray Rowe? As a singles wrestler and as a tag team wrestler alongside Hanson?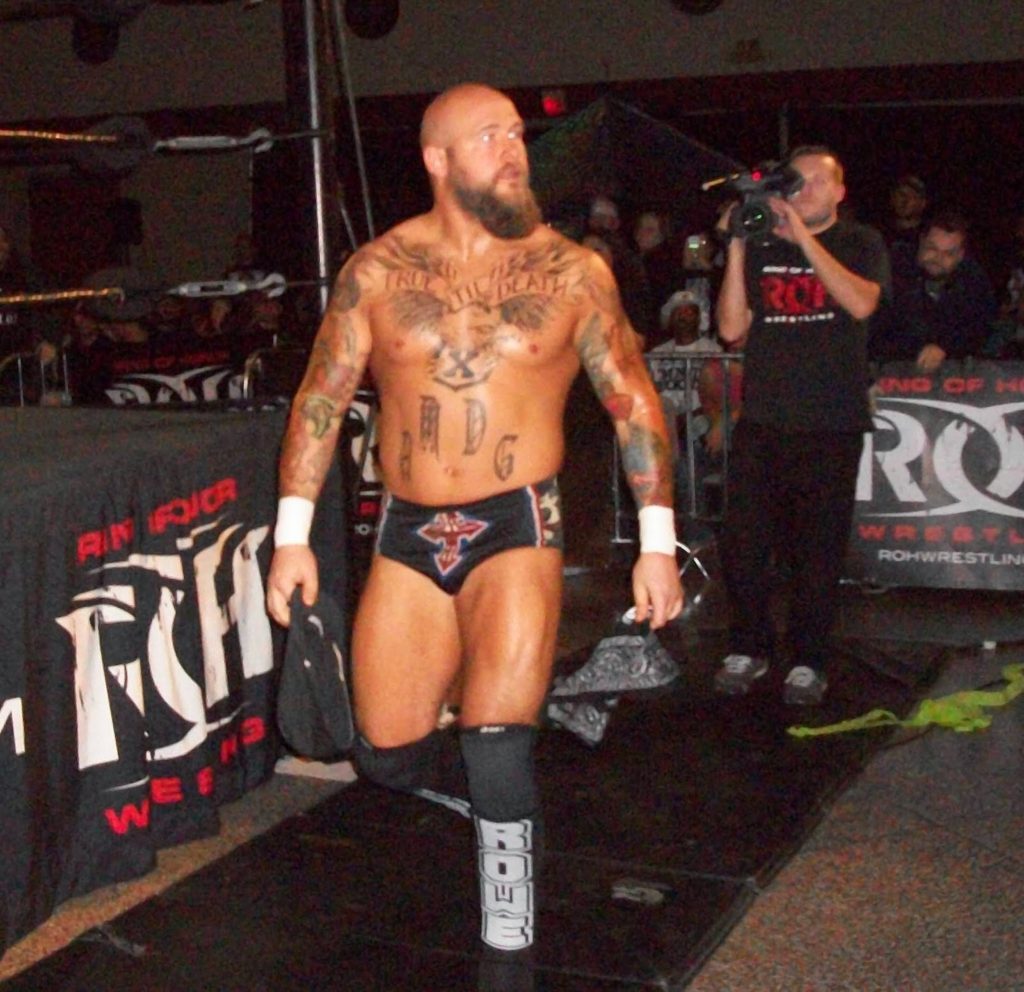 Ray Rowe: "My goal is in five years to be synonymous with Ring of Honor. When people think about Ring of Honor, I want them to think about my name. And I know that's a big statement considering all of the massive stars that have been created in Ring of Honor. That's a goal of mind and a dream of mine and I want to do everything I can to leave a lasting legacy in that place. I'm really motivated and I want to try to get to Japan both as a War Machine and as an individual.
I'm not debuting in some independent promotions as a single and debuting in some independent promotions as a tag team. I'm really pushing this and 2015 and 2016 are years where you're going to be hearing a lot about Raymond Rowe and a lot about War Machine. We're primed to really explode and it's going to be a fun ride."
To read about other Ring of Honor talent much like Ray Rowe click here.