With the last name, Anoa'i comes with it a great family lineage in wrestling. For Rodney, 'Yokozuna' Anoa'i, his path to greatness set a precedent that others within the family. Ones that came before him hadn't been replicated. As he grew up as part of the Anoai family, it was Rodney that was trained by his uncles Afa and Sika. The duo were former WWF tag team champions, The Wild Samoans.
The story of his training under his uncles comes as he was expelled from school. In an effort to set him straight, he was sent to train with his uncles. Much like the adage 'like a fish taking to water,' Rodney instantly picked up his wrestling training.
Upon his entry into the industry, Anoai assumed the name Great Kokina. He worked overseas and in Mexico in trying to establish himself in the industry and learn his craft. Whether it was as the Great Kokina or Kokina Maximus, Rodney Anoai impressed the likes of Jim Cornette and others. His stellar agility and strength was a marvel to promoters. The fluid nature in how he was able to move around in the ring was a statement about him.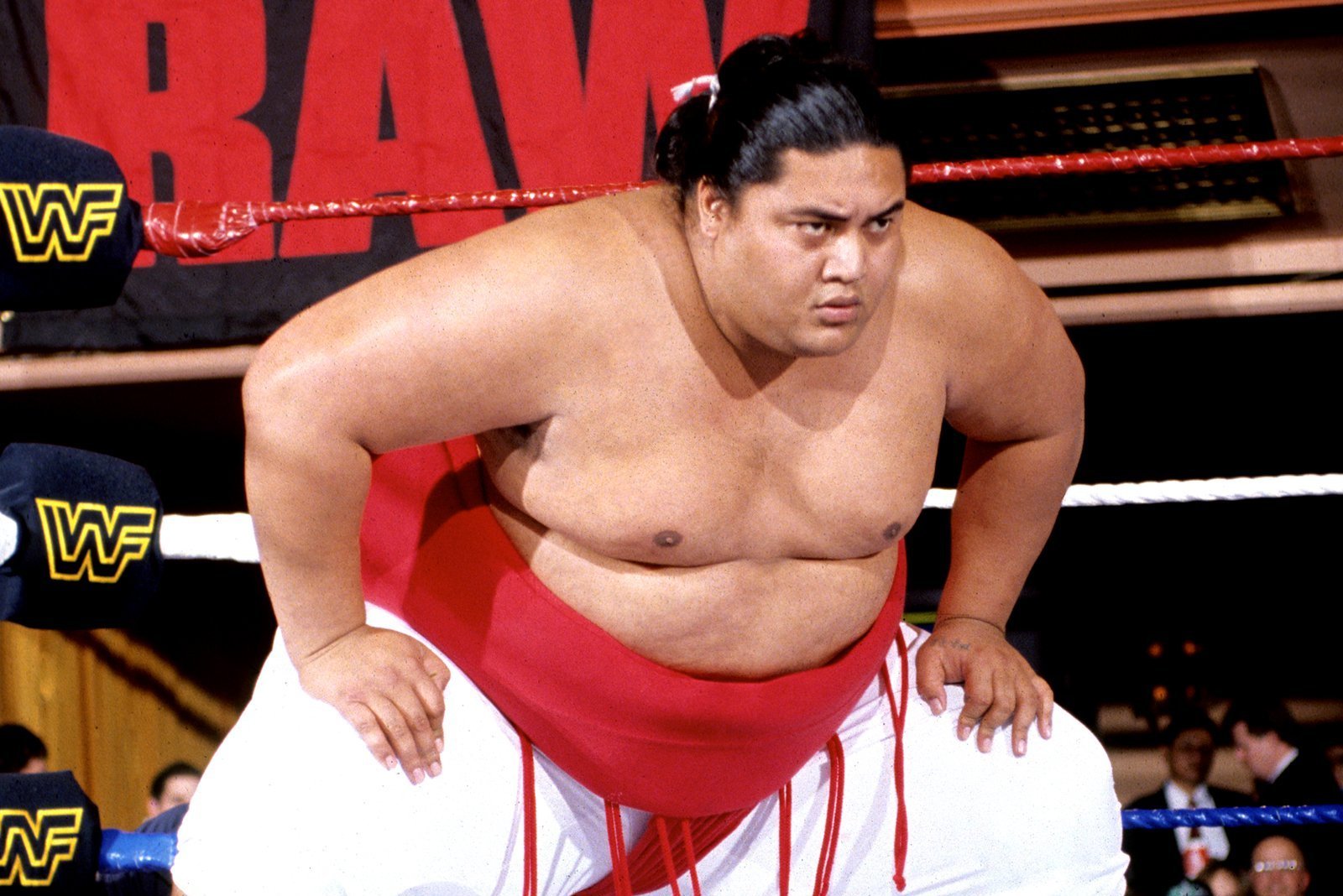 Yokozuna – The Samoan Dynasty's First World Champion
His brief appearance in the American Wrestling Association was met with him being credited with breaking the leg of Greg Gagne, the son of AWA owner Verne Gagne. Presented as a Savage, Kokina was managed by Sheik Adnan El Kassie and advertised as the biggest Samoan wrestler ever. It was an advertisement that he appeared to carry wherever he went. The statement 'biggest ever' certainly made a statement that many should fear him, and in the ring, many did.
Over the span of five years, the Great Kokina would develop his craft. As mentioned earlier, competing outside of North America. This, along with the training and tutelage of his uncles, would prepare young Rodney Anoai for what was next. What would come next for this young talent would be a character that escaped his Samoan heritage but cemented his place in wrestling history.
In 1992, Rodney Anoai was reached out to by Vince McMahon. Anoai's uncles, Afa and Sika, had long had a history with the McMahon's and their relationship was a strong and longstanding one. Upon his entry into the company, he would initially join as Kokina Maximus. The character wasn't much of a departure from what his uncles Afa and Sika had been presented with before him. While they would initially manage him in dark matches, the Great Kokina, the biggest ever Samoan Savage to ever step into the ring, spoke little out of the ring and did most of his talking in the ring.
"I hated working with him in California in San Francisco or LA where there were a lot of Samoans. Gosh, holy crap, we'd be in a match, and all of a sudden, he'd hear [Samoan battle cry], and all of a sudden it was like lightening hit him, and he would get fired up and start whooping me around. I would be like, 'oh boy, here it comes, I'm about to get my tail kicked for the next five or ten minutes.'"
–The Undertaker on facing Yokozuna on the US. West Coast
But before he would debut, it would be his cousin, Samu. This duo would later become the Headshrinkers and managed by Afa. During the commentary, Gorilla Monsoon would say that 'another even larger Samoan' would be joining the WWF. He didn't give any indication as to who he was but instead gave out hints of his arrival.
But an injury to Rodney would put on hold his debut and alliance with Samu. It was at this time where Samu and Rodney's other cousin, Fatu, would join, and he would form the team of The Headshrinkers.
When Anoai's only appearance as the Great Kokina was on an untelevised edition of WWF Superstars. As it is been presented, Sgt Slaughter suggested a Sumo wrestler persona to Vince McMahon as a means to present the debuting Samoan savage.
It would be the first time any of the Anoai's weren't presented as 'wild' and dangerous. He would adopt the name, Yokozuna. Yokozuna was translated as meaning the hightest ranking champion in Sumo Wrestling.
Yokozuna's Survivor Series debut was against the former bodyguard of the Millon Dollar Man, Virgil. His rise was meteoric. From blitzing through smaller talent to heading into the 1993 Royal Rumble, Yokozuna was considered an odds on favorite to win the match.
With the 1993 Royal Rumble down to Randy Savage and Yokozuna, an unprecedented show of strength propelled the massive Samoan to victory. As Savage attempted to pin, Yokozuna, the massive Samoan pressed the Macho Man high in the air propelling him over the top rope to the floor.
"He was so level-headed, so humble...He took his platform, and he shared with people that he loved, he helped people who were in need. Everybody and I mean everybody–our whole clan, everything changed for everybody."
– Rikishi on Yokozuna outside of the ring and what he meant to his family.
It became the first step in his main event run with the company. He had the distinction in competing in the first-ever match on Monday Night Raw. In facing Koko B. Ware, Yokozuna proceeded to hit what would become his signature Bonzai drop, defeating the Bird Man.
He would then be challenged by the likes of. 'Hacksaw' Jim Duggan was hoping to keep Yokozuna from succeeding. The end result was Duggan receiving four Bonzai drops, the last of which was with the American flag draped over his lifeless body.
A new era had begun, and the one leading it would be none other than Yokozuna. Duggan, a few months later, would challenge Shawn Michaels for the Intercontinental Championship. After being thrown to the floor where Yokozuna would act as a lumberjack, he would be hit with a leg drop and then rolled into the ring. The attack came as payback for Yokozuna being knocked off his feet by Hacksaw earlier on in the match.
As many will recall, with the help of Mr. Fuji, Yokozuna defeated Bret Hart, who had salt thrown into his eyes. The problem was that as it has also been shared that Yokozuna's win was short-lived as Hulk Hogan would defeat him in an impromptu match, regaining the title.
While the decision left many fans (and family) disappointed, Rodney Anoai left seemingly unphased by the decision. He did so for a good reason. Good things come to those who wait. For Rodney Anoai, he would defeat Hulk Hogan months later at the King of the Ring tournament, becoming a two-time champion.
It was at this point that Yokozuna would once again would resume his rivalry with Bret Hart for the title. He also engaged in a feud with Lex Luger. Their rivalry was as much built on the feud between the United States and foreign nations. But unbeknownst to most fans at the time, Yokozuna was of Samoan American descent rather than Japanese despite playing the role of sympathizer.
The Undertaker and Yokozuna – Their Rivalry
He would then engage in a feud with The Undertaker. It was a feud that put Yokozuna in the role of having the fear of God in him as he faced the Dead Man. From a collection of men that worked to keep The Undertaker from coming out of a casket during their casket match to appearing on-screen seemingly resurrected, their feud really pushed the boundaries for both characters.
Even though Yokozuna was deemed the match-winner, he was terrified. It was clear that the two certainly had a chemistry between them that was evident. Often the most successful matches and feuds are with those you can call your friend. These two's bond behind the scenes recently reflected what they executed inside the ring.
At the following year's WrestleMania (X), Yokozuna would face both Lex Luger and Bret Hart. Earlier that year, both men were deemed co-winners of the 1994 Royal Rumble. And because of that, they were both granted a championship opportunity at the 'showcase of the immortals.' For Yokozuna, he defeated Luger but was then defeated by Bret in the main event. It would be the last night he would hold the WWF Championship.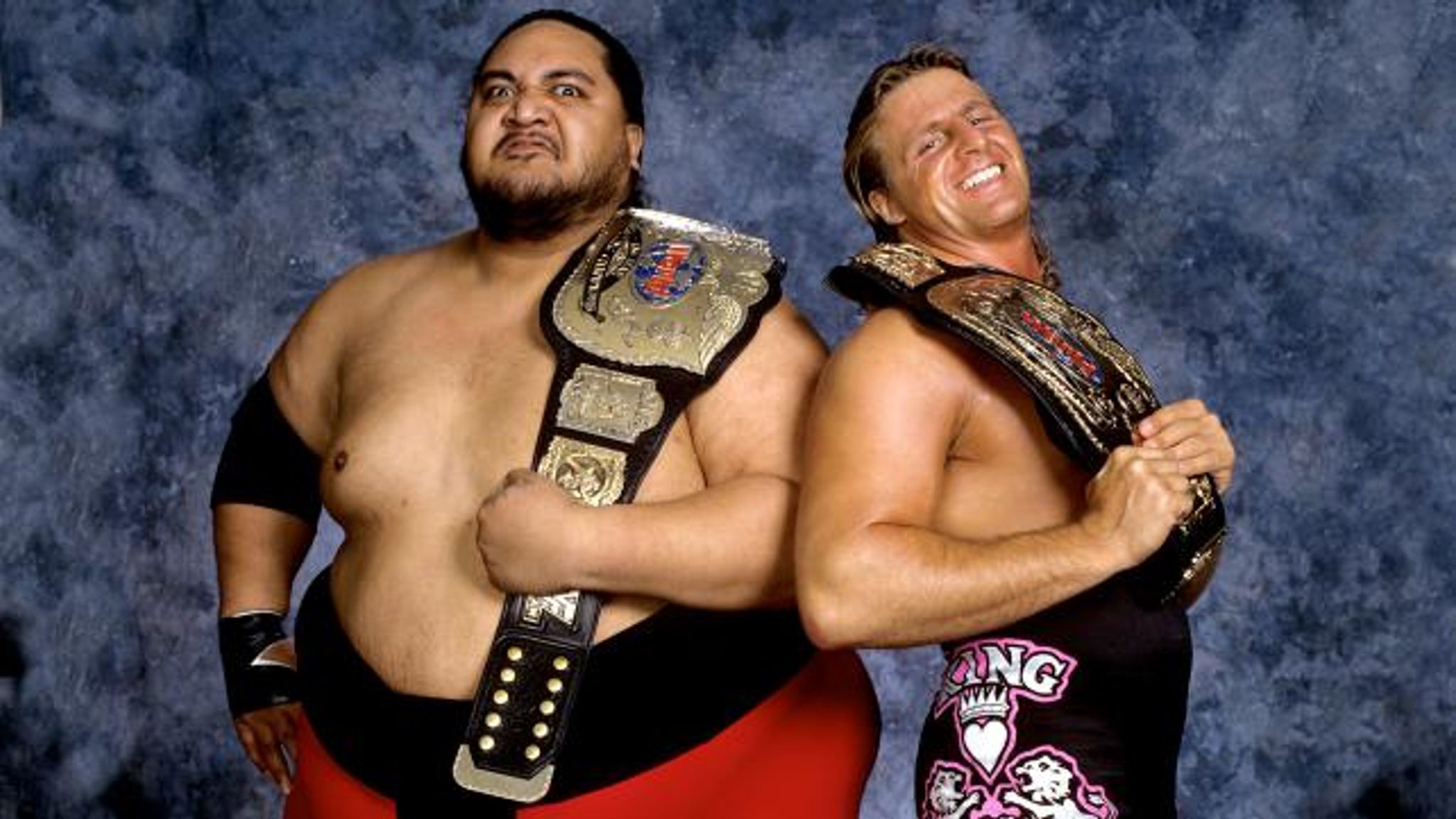 In the years that followed, Yokozuna would form a tag team with Owen Hart. Both of whom were managed by James E. Cornette. Together with Owen Hart, Yokozuna would capture the WWF Tag Team Championships. But the on-screen success that Yokozuna had once achieved was beginning to fade away.
However, while not achieving championship success or a push on-screen to the degree that he had years earlier, Yokozuna was a beloved figure behind the curtain. As a member of the famed Bone Stree Krew, a beloved son, father, cousin, and uncle, he would represent the Anoai family with pride and dignity.
Stories of what he gave to those around him are what remains. Despite passing away three weeks after his 34th birthday, Yokozuna remained a figure for not only the Anoai's but all wrestling men and women of Samoan descent. He was one to look up to.
While his uncles helped to assert themselves and make a name for their family decades earlier, Yokozuna cemented his legacy as the first Samoan-born WWF Champion in its history. What he gave in the ring is only measured by what he gave outside of it.
"We were riding on the road, and he was like, 'what's wrong?' I said, 'man, my freaking heating went out in the house; I got to figure it out.' He could feel that I was stressing – where can I make a loan?
How am I gonna fix it? He popped open his checkbook man, he signed it, didn't even put a number on there, and he just gave it to me. [Yokozuna said] 'Go home and fix the heat for your family.'"
– Rikishi, on the generosity of Yokozuna
It has been more than two decades since his passing. In doing so, the names and faces that have followed in his footsteps. They have helped to cement the Anoai name in wrestling's history are numerous. While others will come after, Yokozuna's impact on a culture and industry is legendary.