On June 7th, NXT once again takes WWE history and claims it for its own as live on the WWE Network. It's NXT's epic event, WWE NXT Takeover presents In Your House! Announced on NXT a few weeks ago by Triple H, Shawn Michaels, and Road Dogg, In Your House looks to once again become a historical event in a line of many NXT Takeover PPVs!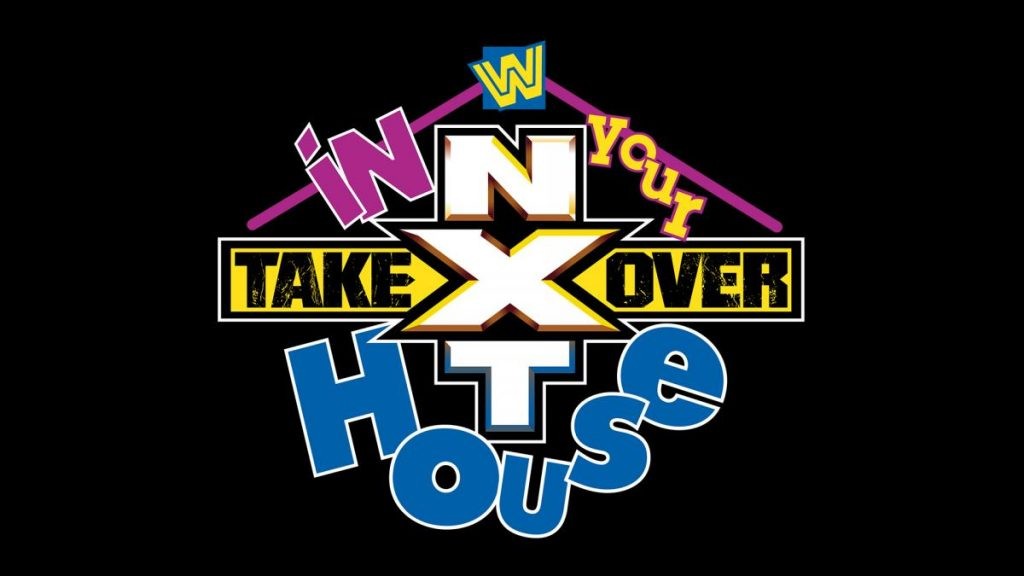 Will Karrion Kross continue his path of destruction by triumphing over Tomasso Ciampa? Will Damian Priest live forever and defeat Finn Balor? Can Johnny Gargano defeat Keith Lee and become NXT's 2nd ever two-time North American Champion? Will The Queen, Charlotte Flair, keep the title around her waist and overtaking both Io Shirai and Rhea Ripley? And will Velveteen realize his dream and become the next great NXT Champion?
 Today, John Caul discusses the match card of what is sure to be another noteworthy event in NXT's rich wrestling history! Let's take a look at what is to come on Sunday's big Pay-Per-View event live from the WWE Performance Center in Winter Park, Florida!
WWE NXT Presents TakeOver In Your House 
NXT North American Championship Match: Keith Lee (c) vs. Johnny Gargano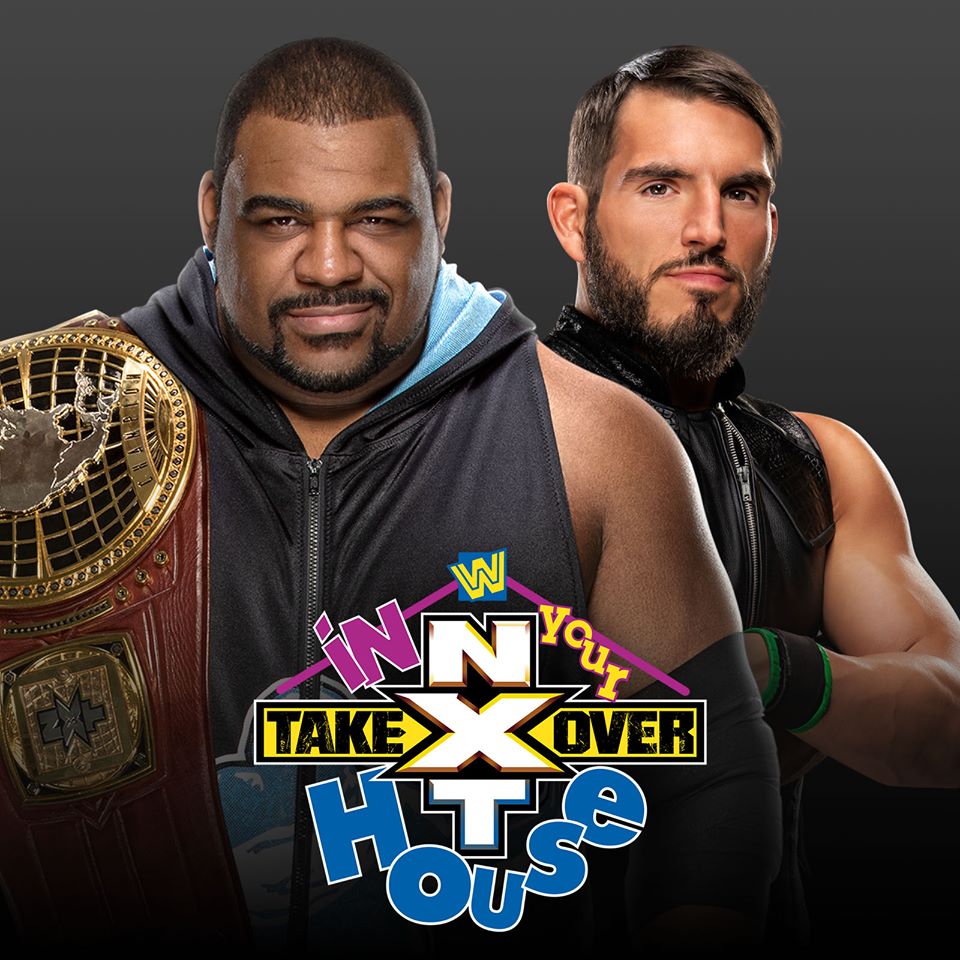 Keith Lee has been on an unbelievable tear since winning the North American Championship. But from making moments to making us bask in his glory, not many have stepped up to face the Limitless One for his championship.
Enter Johnny Gargano.
Since 'One Final Beat,' Mr. Gargano and his Mrs. have become the unneeded voices of the NXT locker room. But not everyone has been appreciative of Johnny Wrestling's demeanor, especially when he gets involved in his wife's business. And the moment Johnny involved himself in the matters between his wife and Mia Yim, Lee was not to stand by and watch.
Now, these two men face off for the North American title at Takeover. Johnny Gargano has had many names: Johnny Wrestling, Johnny Two-Time (for his NXT Match of the Year wins), and then there's Johnny Takeover. Expect that Johnny to show up and tear the house down with Keith Lee. But even with Gargano's technical prowess and impressive speed, it is hard to match what Keith Lee has done since being champion. I don't expect that to change Sunday.
Prediction: An amazing counter into a Spirit Bomb gets Keith Lee the win and retain his title
NXT Women's Championship Match: Charlotte Flair (c) vs. Io Shirai vs. Rhea Ripley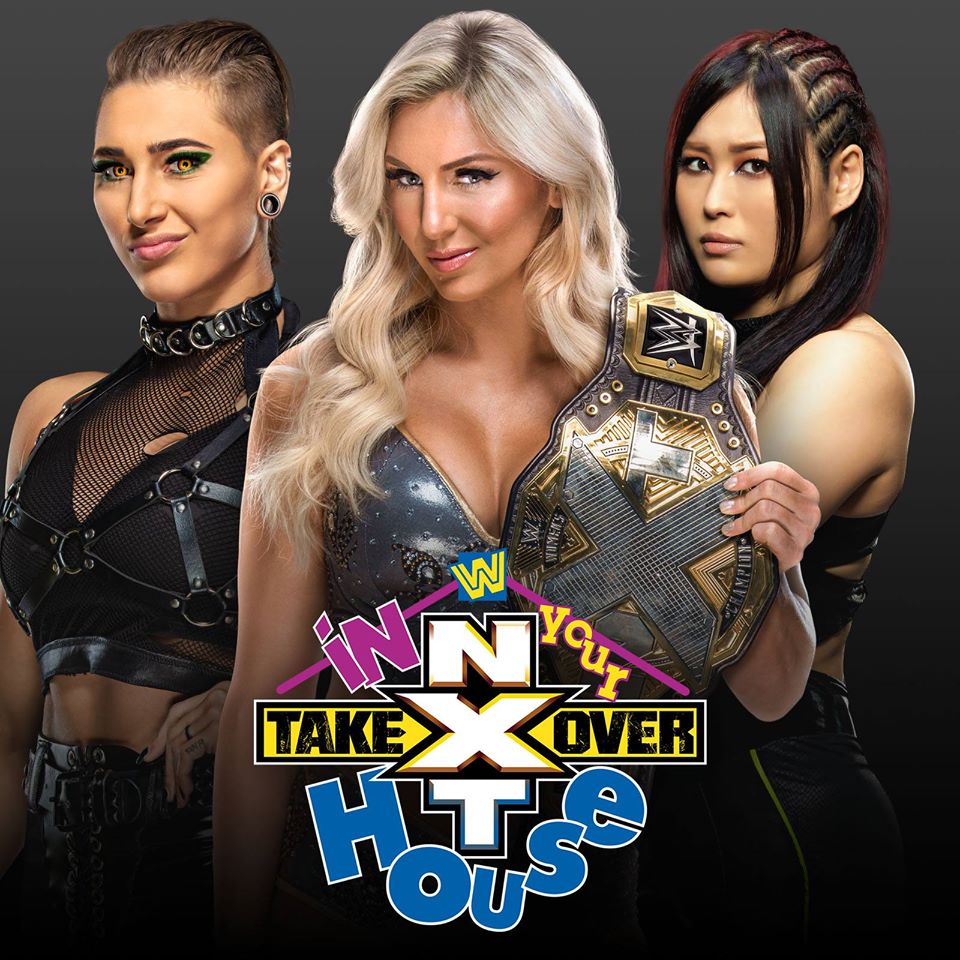 Charlotte Flair did the unprecedented and challenged Rhea Ripley to a match at Wrestlemania after winning the 2020 Royal Rumble. And as she predicted, she became champion during the two-day event. Before the said event, Io Shirai won a ladder match securing her place as the #1 Contender for the NXT Women's Championship, no matter who won.
Luckily for Io, she got her dream match against Charlotte for the title, which became a nightmare as Rhea Ripley returned for the first time in weeks' to interrupt the possible classic. After much bickering, fighting, and smack talk, these three ladies compete at Takeover for the NXT Women's Championship as Charlotte walks in as champion to an NXT Takeover event for the first time in almost five years.
While Hall of Fame level experience will guide Charlotte throughout the match, expect the real show to be between Rhea Ripley and Io Shirai. Either way, I do not expect Charlotte Flair to walk out of this match as champion still. However, who becomes the champ.
Prediction: Io Shirai becomes the next NXT Women's Champion; sets up her dream match against Charlotte in the future
Finn Balor vs. Damian Priest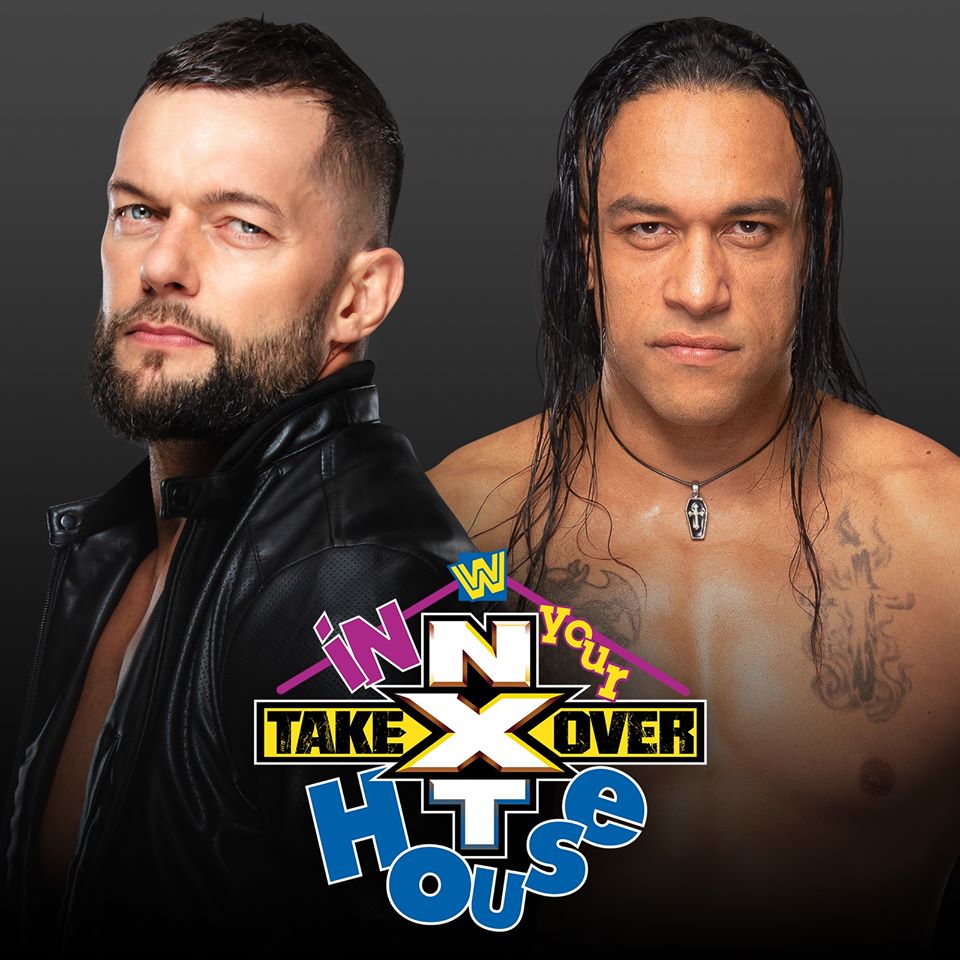 Finn Balor has been a man possessed since coming back to NXT less than a year ago. But with run-ins with Johnny Gargano, Cameron Grimes, Tomasso Ciampa, and even Imperium, the Prince is starting to see how the landscape has changed since he once ran the locker room.
For Damian Priest, it's been touch and goes since he debuted on the black-and-gold brand almost two years ago. Between unsuccessful attempts to gain the North American championship and attempts to 'Live Forever,' the New York native has looked like a man possessed with his trusty baton. But this is a wrestling match, and Balor teaches a master class on the map.
This may be a sleeper match at the already filled NXT Takeover card, but I do expect Damian Priest to show up and show out against his most high caliber opponent on NXT yet. But Balor is on a different planet in that ring, and he doesn't seem to be done with this planet again.
Prediction: Balor lands a 1916 on his way into a W
WWE NXT Presents TakeOver In Your House 
Six-Woman Tag Team Match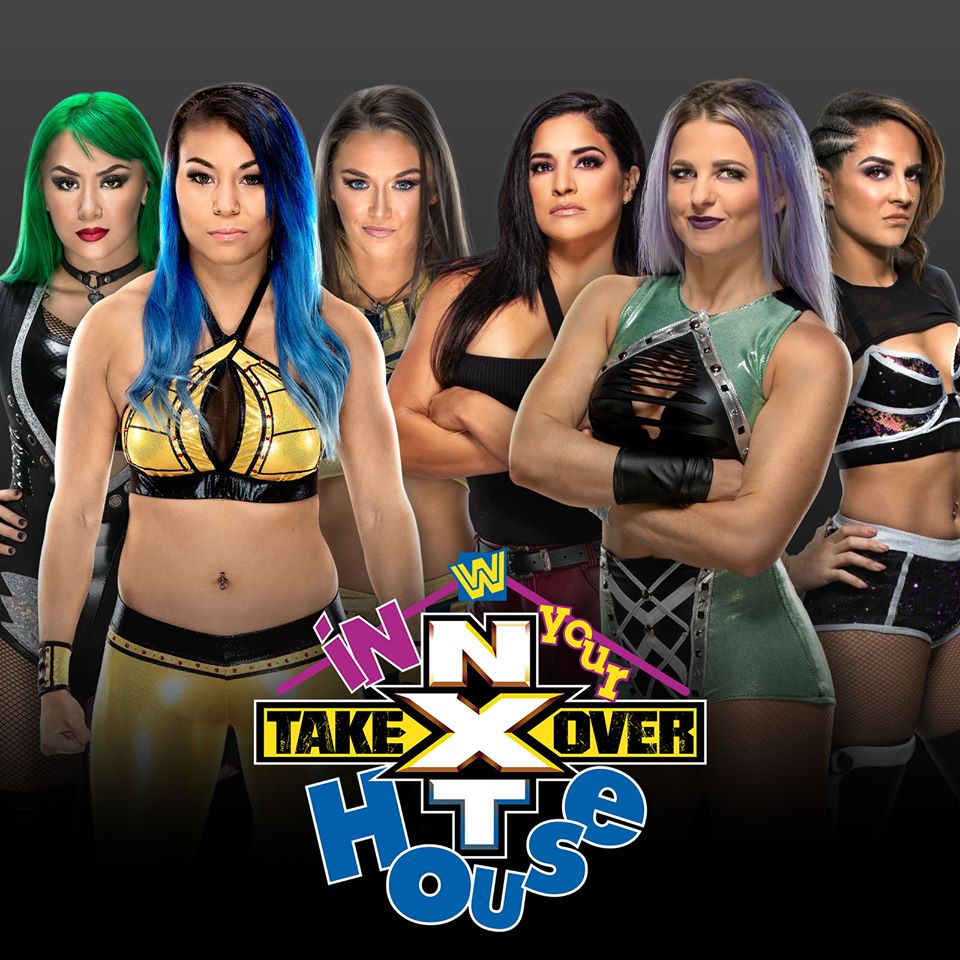 The Garganos have self-proclaimed themselves as the new faces of the NXT brand, more specifically the 'Poison Pixie', whose made it known that she runs the women's roster claiming she's the top dog of the black-and-gold brand. But big words always need to be backed up as Candice has focused on Mia Yim, Shotzi Blackheart, and all at the disdain of her former friend Tegan Nox.
Outside of Candice and her husband, Dakota Kai and her companion Raquel Gonzalez, have also become a thorn in many of the women in NXT's side. On Sunday, Shotzi Blackheart, Mia Yim, and Tegan Nox will team up against Candice LeRae, Dakota Kai, and Raquel González in a six-woman tag match. I expect a lot of high pace offense and even some risk-taking, especially with the highflyers Nox and Kai. Even with Blackheart, Yim, and Nox riding high in solidarity, LeRae has yet to scratch the surface of what's to come with her new persona. Even Kai and Gonzalez are impressive enough for a future Women's Tag Team title shot.
Prediction: Much underhanded tactics from Candice LeRae earns her team a win.
Tomasso Ciampa vs. Karrion Kross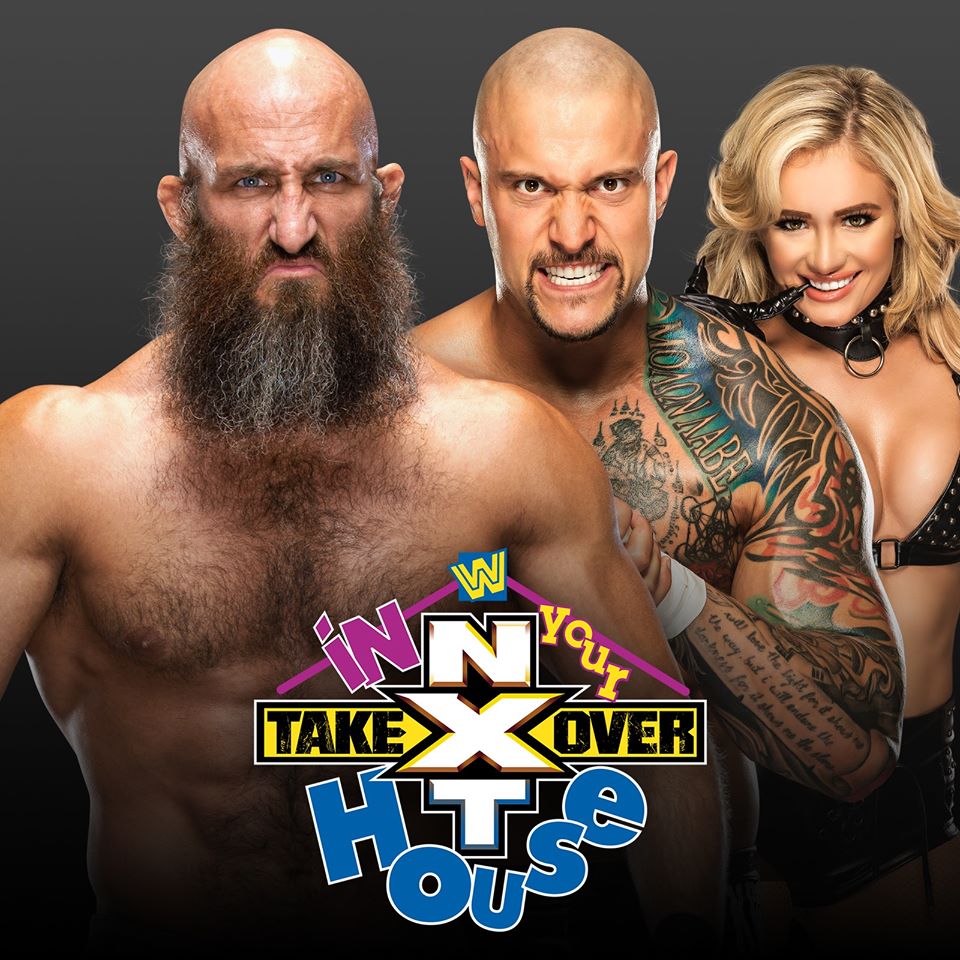 Since his neck injury, Tomasso Ciampa has been a man on a mission to get back the NXT Championship. But he has faulted on his way to the title, including a failed final clash against Johnny Gargano. But as one door closes, another opens, as Ciampa's backstage attacker two weeks after 'One Final Beat' was revealed to be Karrion Kross.
Karrion Kross, along with his lady Scarlett, has made one thing clear. It's tick-tocked for the superstars of NXT, and it's time they fall and pray. But as they say, don't throw stones at a glass house as Tomasso acknowledged Kross on his potential can be in NXT. But even with potential comes proving, as Ciampa is still the measuring stick on the brand.
On Sunday, these two behemoths clash, which will sure to be monstrous. Expect this to be one of the most physical, non-cinematic matches in NXT's recent history. A tale of two monsters, this match reads blood bath all over it. And for one man, it's a chilling prelude of what's to come on the NXT brand going forward.
Prediction: Karrion Kross surprisingly dominates Tomasso Ciampa on his way to a win
WWE NXT Presents TakeOver In Your House 
NXT Championship Match: Adam Cole (c) vs. Velveteen Dream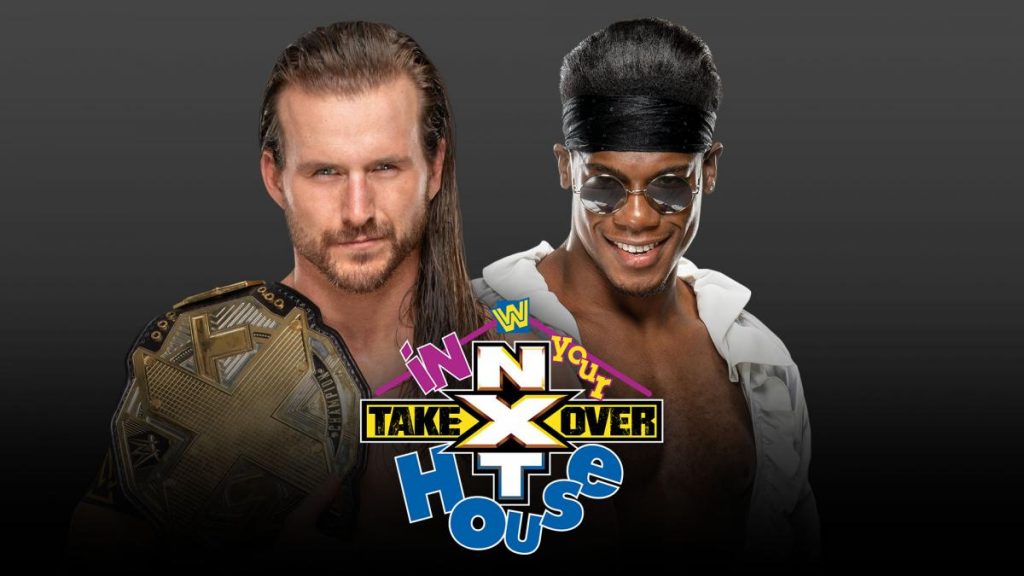 The match for all the marbles. Adam Cole and Velveteen Dream have clashed over the NXT title for what seems to be months on end. But the Undisputed champion has always found a way to best the purple-clad superstar. For this match, Dream gets one last shot. If he wins, he becomes the champ. He loses, he will never challenge Adam Cole for the title, so long as Cole has the belt.
This match on paper reads 5-stars. I mean, we've seen Adam Cole and Dream throw everything at one another except the kitchen sink. We may see a kitchen sink in this match. But as much as Cole has been champ for literally a calendar year, Velveteen looks hungrier than ever. As much as I dislike betting against the UE, this is the time for Velveteen Dream to become the champion. On Sunday, we see the dream lives on!
Prediction: Velveteen Dream, finally, becomes NXT Champion
That was the preview for this coming Sunday's big Takeover event, In Your House. Tune in Sunday on the WWE Network as we once again write NXT history!