Hands up…whose missed wrestling during this COVID-19 world? Watching, writing, participating. I'm not gonna lie, it's been a huge struggle. Even watching copious amounts of WWE Network, Raw, SmackDown and Dynamite has left me down in the dumps. And it seems I'm not the only one as promotions from around the world have adapted to this post-COVID world.
WWE and AEW are consistently putting out new content (whether that's right or wrong is for another time), but there are other companies around the globe interacting with their fanbase in new and exciting ways. What do I mean? Let me educate you, dear reader, on just a few of my favorite promotions and how they're adapting right now…
Wrestling During This Covid-19 World
Progress Wrestling
Over the past few weeks, PROGRESS (and many others that will be talked about below) have shown past events on their streaming service. But the hook that they're using is that every so often, they will highlight a certain match from an event. And then the participants will chat about their match via video call. Here's a much better explanation from The Bro and Banks:
GRAP SESSIONS. Riddle v Banks. Trailer here. Watch the whole thing: https://t.co/8VVBalKWHF pic.twitter.com/91T400hDmj

— PROGRESS Wrestling (@ThisIs_Progress) May 8, 2020
How unique is that?! I've been lucky enough to watch every Graps Sessions so far. My favorite without a shadow of a doubt was the Paul Robinson vs Rockstar Spud (Drake Maverick) Chapter 42 watch-a-long. If you have access to their streaming site I highly recommend these little nuggets.
Who doesn't like a little fluter? How about a game of poker? With likeminded wrestling fans? Well PROGRESS has you covered. A few times during this lockdown, there has been an organized online Poker game. Unfortunately, I don't play poker that well so I didn't participate. But form what I've heard and seen, a great time was had by all. Another way to keep close to their fans. Great idea!
You like PROGRESS but fancy something different sometimes? Well, how about some Chaotic Wrestling? Or Empire State Wrestling? Just two of the new additions to the DemandProgress service.
Without A Cause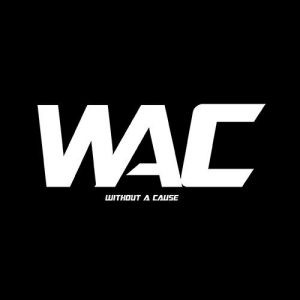 As I said above in the PROGRESS section, many promotions are hosting watch-a-long's. The reason why I've included the fine folk at WAC is that their streams on Twitch are sometimes hijacked by the wrestlers themselves. Just recently Steve Migs called out Kimber Lee! So not only are you missing out on the amazing shows, but you're also missing the drama! Keeping the wrestling flame alive in these weird, strange times. Just another reason why Without A Cause holds a special place in my heart.
@ImSteveMigs just called out @Kimber_Lee90 on the @WithoutACauseWA watch along, I can't wait for that match

— Chase James? (@ChaseJames58) May 31, 2020
Bar Wrestling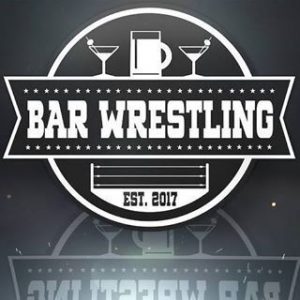 The always awesome Bar Wrestling also has an OnDemand service (conveniently found here) but for the past few weeks, they have uploaded a new match onto their YouTube page. Every Monday, Wednesday, and Friday, a brand new match-up is uploaded for those that haven't got access to the streaming service. It also serves as a "look what's on our streaming service folks!".
And if this 40-minute match is being used as a taster…then I anticipate many more subscribers coming their way!
Wrestling During This Covid-19 World
Genesis Pro Wrestling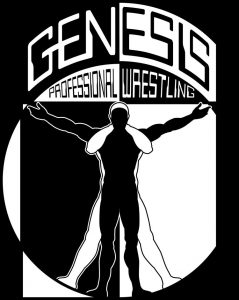 I'll finish up with my local promotion here folks. I may be a tad bit biased here (well maybe a lot), but what they've done since lockdown began has been exceptional.
If you were a student before lockdown happened, then you were invited to attend a Zoom fitness workout. Obviously you can't wrestle in these social distancing times but you can keep your fitness up. And every Sunday at 4 pm, the GPW roster would congregate en masse onto Zoom and be put through their paces by Head Trainer Anthony English and GPW Owner Jon Moores.
And to keep up the morale, they introduced a wrestling quiz (also via Zoom) that is held every Saturday evening. With questions ranging from different wrestling eras to promotion-specific, the quiz is always a blast. And yes, I and my little wingman have won…once 😉
And not to be outdone by Bar Wrestling, they have now begun to upload matches from past shows onto their YouTube channel. If you look closely, you can see moi on the front row enjoying the action!
These are just some of the companies that are adapting to these new times. There are many more across the world, possibly on your doorstep, that are doing the same thing. In these lockdown times, maybe broaden your horizons? Look around for new promotions to watch. You never know, they may show you something amazing and hook you!
---
Be sure to stay tuned to the Pro Wrestling Post for this and additional stories from the wrestling world. Readers can rely on Pro Wrestling Post to be their daily source for all things past and present inside the squared circle from around the globe. As a result, readers can expect daily news, history, and so much more.