Tenille Dashwood has been highly regarded as one of the top wrestlers in the world. Throughout her 15-year career, she has left her mark in numerous companies. She made her return on the September 1st episode of Impact. In doing so, she made it very clear that it was all about her when she interrupted the Black-Tie affair for the Knockouts champion Deonna Purrazzo. Tenille also cut off former champion Jordynne Grace in the process which has been the genesis of their current feud.
Dashwood made her long-awaited in-ring return on the September 22nd edition of Impact. Will a little help from her personal photographer Kaleb she was able to capitalize and pick up the win against Grace.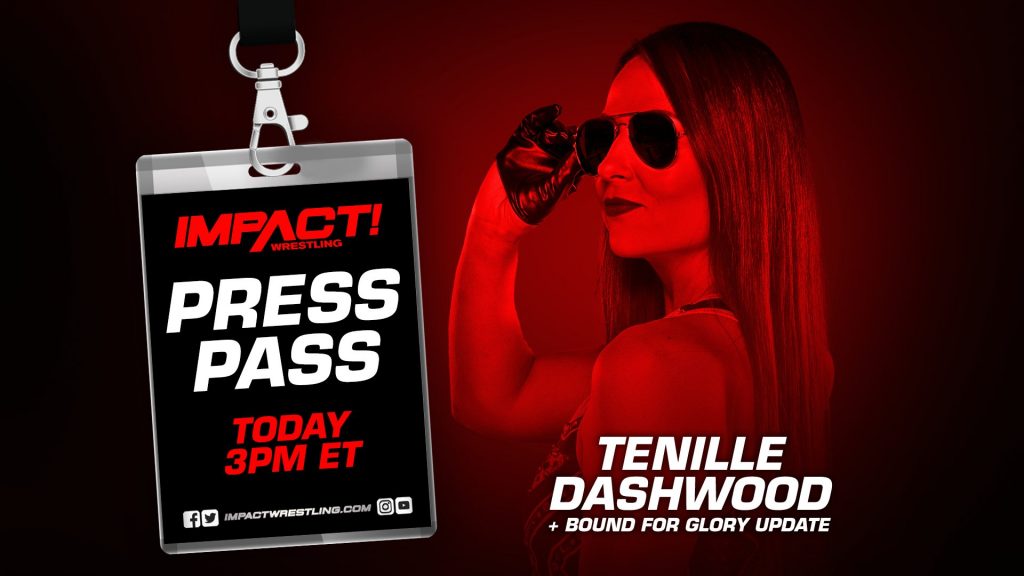 Due to the interference of Kaleb in the first match, the two squared off once more. This match took place on the September 29th edition of IMPACT. This time Jordynne got her revenge and put the two at one win apiece.
Tenille Dashwood talks Bound for Glory, Knockouts Title in Her Sights
It was announced yesterday that the two will face off yet again, but this time it will be at Bound for Glory on October 24th.
Tenille Dashwood was available today to talk about her match up at Bound for Glory, and her goal of becoming Knockouts champion:
JL -"After Jordynne Grace won the Knockouts championship back in February she did an interview with Pro Wrestling Post Editor in Chief Marc Madison. She listed your name as the biggest threat to the title upon your return. Now that you're back and healthy, is Jordynne the perfect competitor to prepare you for your first Knockouts championship run?"

TD -"Yes, she is. And that's why I've been kicking her ass. But I will say she is very smart because she did mention me. She knows that I'm a threat and that's why she's somehow managed to get a second match when she wasn't deserving of a second match, and like I said now we're in this position where we have our 3rd match coming up on Saturday. She's good, um, what do you call it, like a stepping stone I guess. Yes, I'm ready to be done with her and move on to bigger things."
In a follow-up question, we mentioned that in the second match against Jordynne Grace, she lost via a chokehold. She was asked what is she going to do in the match at Bound for Glory to prevent that from happening again. However, in response, due to technical difficulties, Tenille wasn't able to answer the question.
Throughout the entire media call, Tenille persistently mentioned her displeasure with having any more matches against Jordynne Grace. She explained that she is the top draw on the roster. Dashwood also shared that she should already be challenging for the Knockouts Championship.
Tenille will look to make a return to PPV a spectacular one. Fans can bet that her personal photographer Kaleb will be there to capture the moment. Tune in to IMPACT's Bound for Glory PPV on October 24th to find out who comes out victorious between Tenille Dashwood and Jordynne Grace.
****
Be sure to stay tuned to the Pro Wrestling Post for this and additional stories from the wrestling world. Readers can rely on Pro Wrestling Post to be their daily source for all things past and present inside the squared circle from around the globe. As a result, readers can expect daily news, history, and so much more. Please visit IMPACT Wrestling's official website to access their content here.