Tatanka, aka Chris Chavis, was essential to the WWF in the '90s. He was beloved as a fan favorite and despised as a member of the Million Dollar Corporation. Tatanka had an unprecedented winning streak in 1992.
He has had classic matches with the likes of Shawn Michaels, Lex Luger, Bam Bam Bigelow, and Rick Martel. Despite Tatanka's overwhelming popularity, Chris Chavis has always chosen God and his family over fame and wealth. This is the story of a warrior, a true Native American Hero. A warrior named Tatanka.
_______________
Chris Chavis – Beginnings
In 1988, Chris Chavis was a powerlifter. He also was a competitive bodybuilder. Chavis won several bodybuilding competitions. He even placed second in the Mr. Virginia Beach Bodybuilding Competition.
He also was preparing for a tryout with the Miami Dolphins. One day Chris was at a video store, and he ran into The Nature Boy Buddy Rogers. Rogers liked his look and asked him if he was ever into wrestling. As fate would have it, Chris was actually in that video store looking for wrestling tapes.
Buddy Rogers got Chris in contact with Larry Sharpe. Larry Sharpe is the head trainer at the Monster Factory in New Jersey. Sharpe took Chavis under his wing and molded him into a pro wrestling dynamo.
On January 13th, 1990, Chris Chavis had his first match against Joe Thunder. Shortly after, Chavis found himself in South Atlantic Pro Wrestling. There he wrestled under the name "War Eagle." In SAPW, War Eagle became champion when he defeated Vince Torelli. The War Eagle began to impress promoters and fans alike.
The Birth of Tatanka
In 1991, the World Wrestling Federation sparked an interest in Chris Chavis. On January 18th, 1991, Chavis received his first WWF tryout match on WWF Wrestling Challenge in Chattanooga, TN.
Weeks later, Chavis received a second tryout match against the Brooklyn Brawler In Orlando, Fl. After that, he wrestled in a third tryout match against Skinner. Chris passed all these tryouts with flying colors. Soon Chris Chavis started wrestling dark matches under the name Tatanka which translated means 'Buffalo'.
Finally, on February 1st, 1992, on WWF Superstars, Tatanka made his tv debut. Tatanka had a red streak in his hair that symbolized the blood of all Native American tribes. Tatanka wanted to be a hero to all Native Americans, not just to his Lumbee heritage.
His first opponent was Pat Tanaka, formerly of the Orient Express. After a hard-fought match, Tatanka caught Tanaka with a double chop and got the pin. The fans loved Tatanka. A new fan favorite was born.
Chris ' Tatanka ' Chavis
Rivalries
Tatanka racked up victory after victory. Soon his undefeated streak started gaining attention. He also gained the attention of The Model Rick Martel. Martel was Tatanka's first rivalry. At WrestleMania VIII, Tatanka continued his undefeated streak by defeating 'The Model' Rick Martel, who was never one to accept a loss.
'The Model' got even by attacking Tatanka and stealing his eagle feather. To 'The Model,' this was a fashion accessory he was dying to have, but to Tatanka, that eagle feather was sacred. On November 25th, 1992, their rivalry came to a close at Survivor Series when Tatanka defeated Martel. Arrogance could not match Tatanka's pride.
At WrestleMania XI on April 4th, 1993, Tatanka received an intercontinental championship match against then Intercontinental Champion, The Heartbreak Kid Shawn Michaels. There was an added bonus to this match.
In Shawn Michaels' corner was Luna Vachon. In Tatankas corner was Shawn Michaels, former manager Sensational Sherri. The match was fast-paced from start to finish. Tatanka came within seconds of becoming the Intercontinental champion.
However, Shawn Michaels proceeded to get himself counted out on purpose. Since no championship can change hands on a count-out, Tatanka won the match but not the title. Tatanka has stated that this match is one of his favorites.
On his website NativeTatanka.com, Tatanka says,
"I believe that true success and talent of great wrestlers are that they can have an awesome match with the most talent they work with ."
Tatanka kept his undefeated streak alive for two years. That is until he ran into Ludvig Borga. Ludvig Borga was billed as a powerlifter from Finland with a bad attitude. Upon his arrival Ludvig Borga targeted Tatanka.
Borga finally got Tatanka in the ring and, with Yokozuna's help, ended Tatanka's two-year undefeated streak. It took Yokozuna and a Steel chair shot from behind to defeat the Native American.
In an interview on The Two Man Power Trip Podcast, Tatanka stated that was the hardest chair shot he's ever taken. After the match, Yokozuna attacked Tatanka with a banzai drop. Tatanka was out of action for three months.
On January 22nd, 1994, at the Royal Rumble, Tatanka returned to action to face Ludvig Borga. However, Borga suffered an ankle injury and was replaced by The Beast from the East Bam Bam Bigelow. Tatanka scored the pinfall over Bam Bam but never got even with Borga. Tatanka's next rivalry was with Irwin R. Schyster, aka IRS.
On an episode of Monday Night, Raw Tatanka was presented by Chief Jay Strongbow and Wahoo McDaniel a headdress. IRS later attacked Tatanka. He tied him up in the ropes and proceeded to beat down Strongbow.
To add insult to injury IRS destroyed the headdress claiming Tatanka didn't pay a gift tax. Tatanka and Strongbow did eventually get even with the taxman. IRS was not able to write off Tatanka.
Tatanka –
You Sold Out…to the Million Dollar Corporation
In 1994 The Million Dollar Man Ted Dibiase was assembling a corporation. He had acquired the services of his former Money Inc tag team partner IRS., King Kong Bundy, Kama, Bam Bam Bigelow, and a man Dibiase claimed was the Undertaker.
Heading into Summerslam 1994, Tatanka claimed that All-American Lex Luger had 'sold out' to the Million Dollar Man. Given Lex Luger's past, this was definitely a logical conclusion, and many fans believed Tatanka. Luger kept denying that he sold out, while Tatanka kept insisting that he was lying.
On August 29th, 1994, Tatanka challenged Lex Luger to a match at Summerslam. Towards the end of the match, Ted Dibiase appeared with a red, white, and blue bag. Was Tatanka right? Did Made in the USA Lex Luger sell out?
As Dibiase distracted Luger, Tatanka rolled up Luger for the win. Stunned, Luger confronted Tatanka and kicked the bag of money out of the Million Dollar Man's hands. That's when Tatanka made his move. Tatanka attacked Lex Luger from behind and beat him to the mat.
A Million Dollar Deal
As the world looked on, Tatanka and Ted DiBiase made their business deal official. Tatanka was officially part of the Million Dollar Corporation. The heel turn was so believable that at the 1994 Slammy Awards, Tatanka won for Most Greediest Superstar.
Tatanka spent the rest of the year in a feud with Lex Luger. Their rivalry ended in a steel cage on an episode of Raw with a Luger victory.
On August 30th, 1995, Tatanka was unfairly suspended from WWF due to false allegations. Tatanka returned to action in January with a brief Royal Rumble appearance. He asked for his release due to family and spiritual issues.
Tatanka was a greedy heel on TV, but in reality, Chris Chavis knew to put family and God first. On his website NativeTatanka.com, Chris states that "You can always return to your career, but having a family is important. Spending time with God and helping others in need is the greatest importance of all."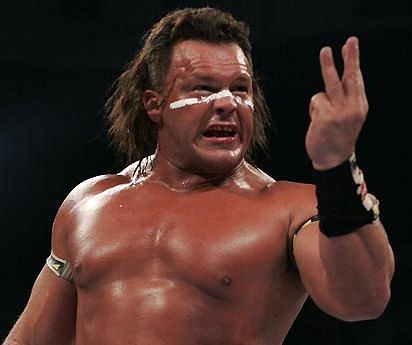 Tatanka –
WWE Return 2005
Tatanka did return to his career later on in life. On August 1st, 2005, the Native American Warrior returned to the WWE. He returned as a one-time appearance to face Eugene in the Eugene Invitational on Monday Night Raw.
Tatanka lost the match by disqualification when Kurt Angle attacked Eugene. What was supposed to be a one-night-only return turned into a full-time WWE contract. Tatanka made his Smackdown debut teaming with Matt Hardy. The tandem attempted to take the titles away from the current champions MNM but were unsuccessful.
On April 8th, 2007, WWE started airing Tatanka vignettes that a new warrior was coming. Tatanka made his singles debut three weeks later by defeating Simon Dean on Smackdown. However, things changed since 1992; instead of a winning streak, Tatanka was on a losing streak.
Most of these losses were due to horrible officiating. He lost to the Miz at Miz's debut match. He lost to Sylvain Grenier multiple times. On the October 27th, 2006, episode of Smackdown, Tatanka and his tag team partner Bobby Lashley lost to William Regal and Dave Taylor. Tatanka had enough.
He attacked the referee and Lashley. The next week Tatanka appeared in black and white war paint, asking to unleash a new warrior. In 2007 Tatanka once again asked for his release. His last WWE match was against Jimmy Wang Yang on Smackdown.
Independent Native American Hero
Tatanka also made an impact on the independent scene. In 1998 Tatanka joined Ultimate Championship Wrestling and competed against several former WWF stars, including Jim Neidhart, Marty Janetty, and King Kong Bundy. He also won the UCW Heavyweight Championship.
In 2008 he toured France and Ireland with All-Star and American Wrestling. Tatanka challenged Dansk Pro Wrestling's Chaos to a match where he received a standing ovation. They also had an unbelievable rematch where both combatants received another standing ovation. Tatanka also appeared briefly in Total Non-Stop Action wrestling.
On December 17th, 2009, at Impact, Tatanka defeated Jay lethal with the End of the Trail Drop. He also won several championships, including the DWA World Championship, ASW Heavyweight Championship, and the Covey Pro Wrestling Championship.
Tatanka –
WWE Legend
In 2015 Tatanka made another return to the WWE. On November 3rd, 2015, Tatanka was officially signed to a WWE Legends contract. He appeared on an Old School edition of Monday Night Raw backstage with Ron Simmons and his former employer, The Million Dollar Man.
On April 3rd, 2016, at WrestleMania 32, he took part in the Andre The Giant Invitational Battle Royal. The Native American Warrior made an impact until Baron Corbin eliminated him.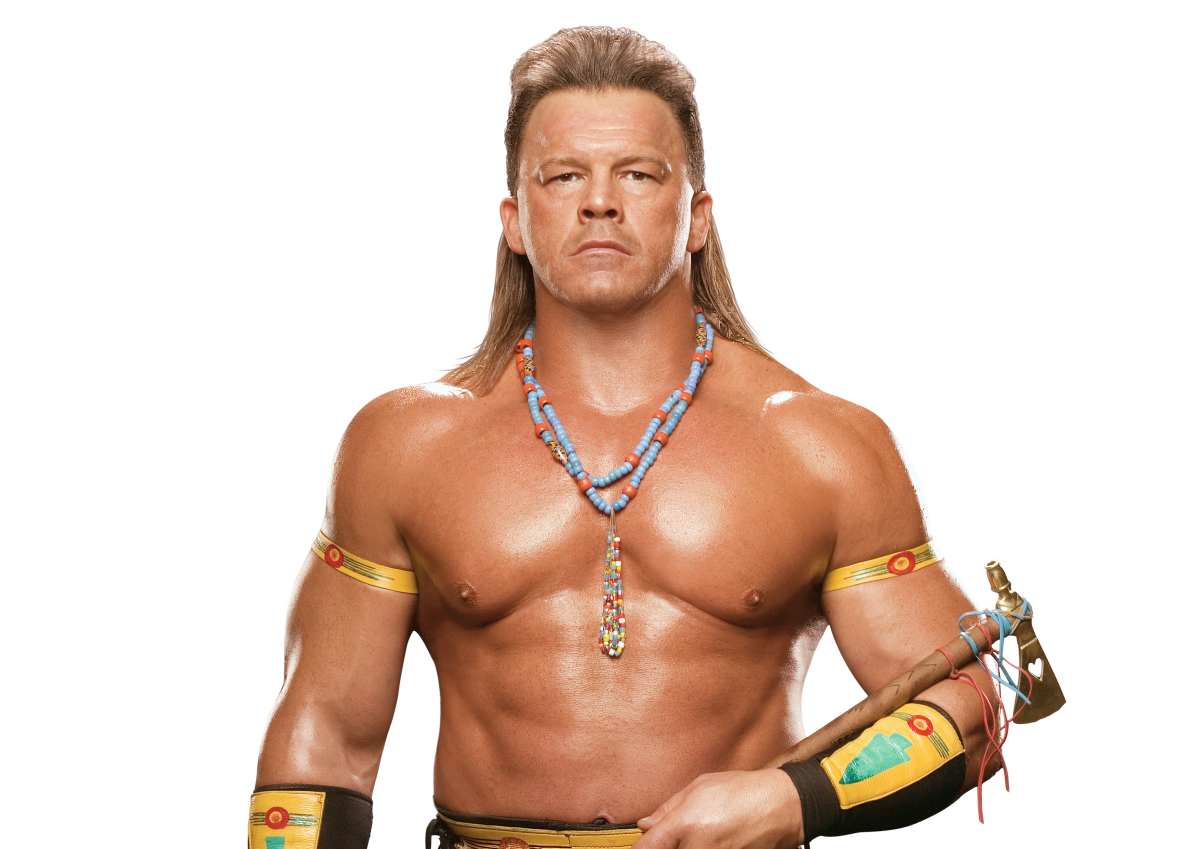 Life Outside The Ring
Chris 'Tatanka' Chavis is a person that likes to give back. He understands that his fame allows him to be a messenger. Chris has always had a close relationship with God. His website, NativeTatanka.com, details his passion for ministry.
According to Chris Chavis, "Education is the foundation for your success. This is the reason that if you have dreams in your heart, you must follow the true path that leads to all that God has in store for you ."
Along with his ministry, Chris 'Tatanka' Chavis has established an anti-bully campaign. Chavis and his co-host Tyler G post weekly videos about anti-bullying. Bullying is one of the biggest problems we as a society face.
From kids at the playground to cyberbullying, every age is affected. Take a stand. Say no to bullying. You can view these anti-bullying messages on Nativetatanka.com, YouTube, as well as CTN Network.
From day one, Tatanka made an impact on pro wrestling. Immediately he was put on a winning streak. He was stepping into the ring with the best of the '90s. As a fan favorite, his passion and fire was evident in every match.
As a heel, his ability to draw fans' hate was off the charts. No matter what role he was playing, he gave the fans everything he had every time. Not only was Tatanka a representative of the Native American culture. He was a representative for anyone that dared to dream.