Much like any force or acceleration that takes place, an overwhelming Rush can come over the people that experience it. For William Arturo Muñoz, this veteran of the ring for more than a decade has carried tradition and legacy with him wherever he has competed.
His career began in 2007, training under the tutelage of his father, La Bestia del Ring (Arturo Sánchez), along with his uncles, who were also wrestlers. It was for the International Wrestling Revolution Group (IWRG) where Rush, then known as Latino would compete as part of the promotions mid-card for nearly a year.
By the Summer of 2009, he would be joining CMLL, and Latino would become Rouge that would evolve into Rush. The spelling in English doesn't fit the pronunciation in Spanish as how it was initially spelled is how it is pronounced despite the revised spelling. It would be as part of a six-man tag that Rush defeated Pólvora, Hooligan, and Loco Max.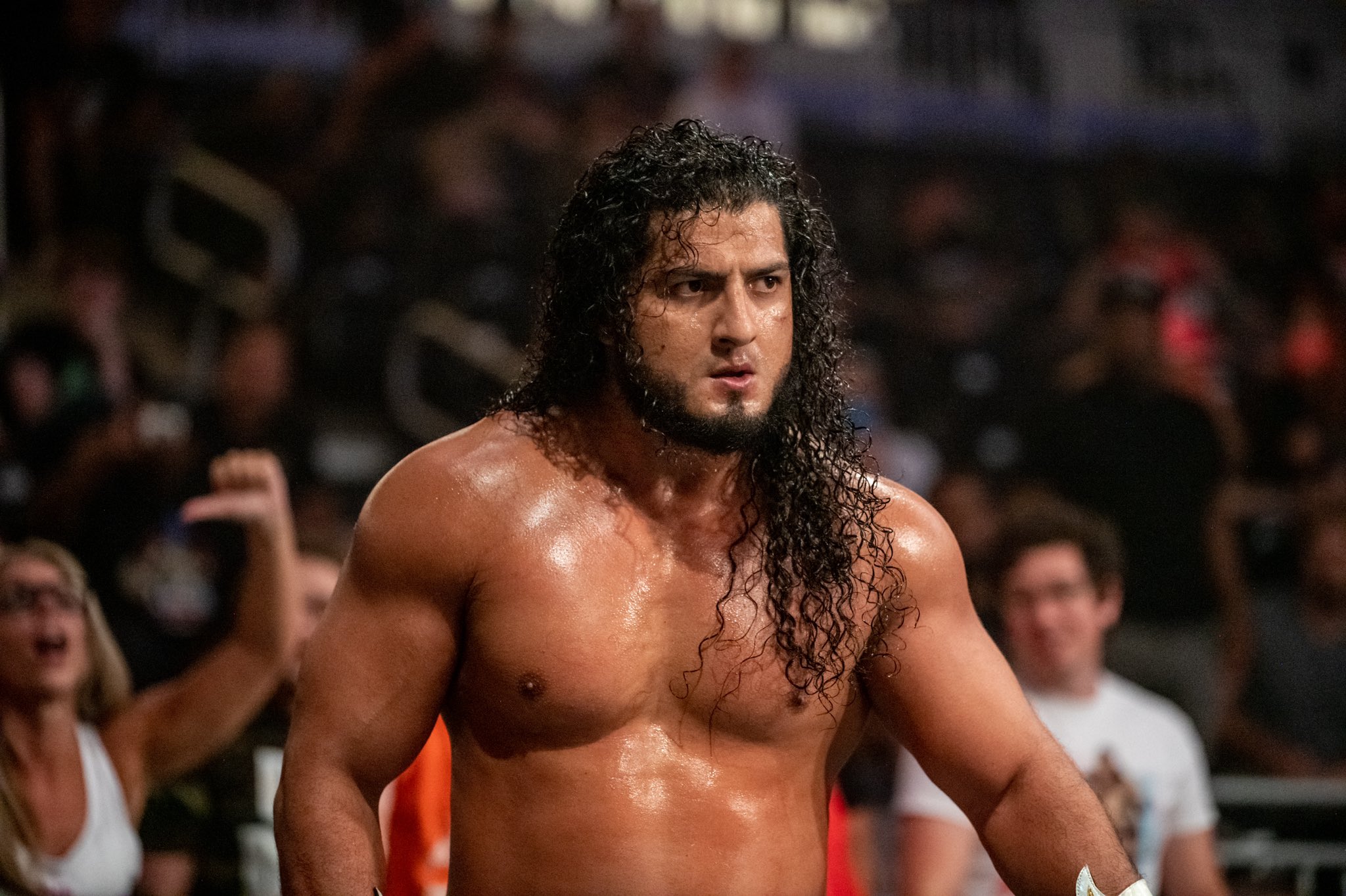 Rush – El Toro Blanco Rises Again
As a relative unknown in singles, Rush would primarily compete in multi-man matches. What is also remarkable to note is that despite being booked as a face at the time (tenico), Rush would showcase heel (rudo) like qualities about him.
His heel tendencies would ultimately rise above any tenico alliances as he would feud with one-time tag team partner Loco Max. The feud would reach a boiling point as the two would face one another in a hair versus hair match that saw Rush victorious, and Max forced to have his head shaved.
By the Fall, Rush was part of CMLL's Bodybuilding Contest. He won the contest and with it earned the moniker 'Mr. CMLL'. In the Winter of 2011, he was part of a trios tandem that saw them become the top contenders for the Mexican National Trios Championships. A week later, the trio captured the Mexican Trios Champions defeating Metro, Delta, and Stuka Jr.
The following month Rush, along with Dorada and La Sombra, defeated Ephesto, Averno, and Dragon Rojo Jr. What was interesting, however, was that he pinned then CMLL World Light Heavyweight Champion, Ephesto and challenged him to a title match. Later that same month, Rush defeated Ephesto capturing the CMLL World Light Heavyweight Championship.
Controversy would follow Rush's title win. Rush faced backlash after his then sudden push. His reaction was to post a list of the moves he's capable of, along with his strength, his physique, and his youth.
Successful title defenses lent him an opportunity to compete for the CMLL World Heavyweight Championship against Ultimate Guerrero. Despite being unsuccessful in a best 2 out of three falls match, the opportunity helped to elevate Rush in the process.
He would then parlay this title opportunity into a feud with Yoshihashi. In what would be Rush's second hair vs hair match would see him successful this time against Yoshihashi. By the Fall of 2011, Rush and his partners would lose the Mexican Trios Championships.
El Bufete del Amor
Rush would form an alliance with Marco Corleone and Maximo to become La Tercia Sensacion. The trio would be renamed El Befete del Amor. For the better part of two years, Rush and his comrades would run rough-shaw through the promotion.
He would take part in cross-promotional events with New Japan Pro Wrestling and even recaptured the CMLL World Trios Championships with his El Bufete del Amore teammates.
It was also during this time that Rush would compete in the G1 Climax. Despite being eliminated from the tournament, he could still boast of having defeated the then IWGP Heavyweight Champion at the time, Hirooki Goto, during his time in the tournament. When he returned to CMLL, his feud with El Terrible continued.
In fact, their feud went into the 2012 Universal Championship tournament.  It was during this tournament that he made it all the way to the finals, where he would once again be defeated, and it would be at the hands of his longtime rival, El Terrible.
Hair vs. Hair
Their feud would come to a conclusion at CMLL's 79th Anniversary show, where Rush would defeat El Terrible in a Hair vs. Hair match forcing him to have his head shaved at the time. Rush was not one to sit on his success and once again would compete in New Japan Pro Wrestling towards the end of 2012.
During NJPW's 2012 World Tag League, Diamante Azul and Rush would compete as CMMLL Asesino (which was translated to CMLL Assassins). While they did finish last in their group at the time, Rush would be able to boast being the one to pick up the victories on behalf of his team during the tournament.
While losses build character for him, it wasn't a loss that made him make a decision about the CMLL World Light Heavyweight Championship at the beginning of 2013. Rush would give up his championship in order to once again compete for the CMLL World Heavyweight Championship.
Although their rivalry had come to an end, El Terrible still had the one thing that Rush wanted, and that was the CMLL World Heavyweight Championship. After a three-day tournament in Japan, Rush would return to Mexico to challenge El Terrible for the title. Once again, he came up short after El Terrible would kick him low during the match leading to a win and retaining the title.
In the Spring of 2013, El Bufete del Amor were stripped of their trios title because Marco Corleone had an injured knee. But by the end of the following month, Rush would capture the Mexican Trios Championship with Tital and La Mascara, making him a two-time Mexican Trios Champion.
'The Most Hated Wrestler in CMLL'
In a remarkable time for him in 2013, the tecnico would tease rudo like tendencies. It was to a point where he was referred to as the Most Hated Wrestler in CMLL but was still a tecnico. The problem was fans had begun to react negatively to him. In fact, he captured and helped his team win a six-man match at CMLL's 80th Anniversary.
The problem with the win was he used the ropes that would be what a heel (rudo) would often use. A month later, he and his partner La Mascara were awarded the CMLL World Tag Team Championship when one-half of the champions, Ray Bucanero, could not compete because he was injured.
When he came to retaining the titles, Rush would fake being hit low by his opposition the following much in true rudo fashion. For the next few months, Rush would compete in tournaments and face notable stars from NJPW, such as Shinsuke Nakamura and Tama Tonga, and win the Lucha de Apuestas as well.
Los Ingobernables
As the weeks passed, Rush would form a new alliance. This one would be one he would now forever be tied to. Rush and La Sombra would become the most hated men in CMLL and were continuing to distinguish rudo-like qualities. They were much in the vein of any heel that doesn't believe that they aren't doing anything wrong.
In fact, the pair would refer to themselves as "técnicos diferentes". It was when they were joined by La Mascara that Los Indeseables were born. Translated to mean they were The Undesireables, Rush, La Sombra, and La Mascara, as time passed, they would become Los Ingobnerables (The Ungovernables).
The heat behind these rudos wasn't a gimmick. In fact, there was an incident where La Sombra and Rush attacked fans who were throwing beer bottles at them in Guadalajara, which led to their suspension from competing at the hands of the Boxing and Wrestling commission for three months.
By the Fall of that year, La Sombra and Rush would come to blows with each other. It would be La Sombra's final match in CMLL, and the man that was a founding member of the faction would depart for the WWE and become Andrade 'Cien' Almas.
By the Spring of 2016, he would once again win the Lucha de Apuestas, this time with help from Pierroth. After a couple of months, he publicly acknowledged that Pierroth was his father. It was at this time when the duo would turn on La Mascara but would once again come together by the Fall.
Rush would team with Japan's version of Los Ingobernables (de Japan) Tetsuya Naito during the World Tag League. Rush's Los Ingobernables would engage in feuds with La Familia Real during this time as well. He achieved all he could have in CMLL. It was at this time when a change was needed for Rush.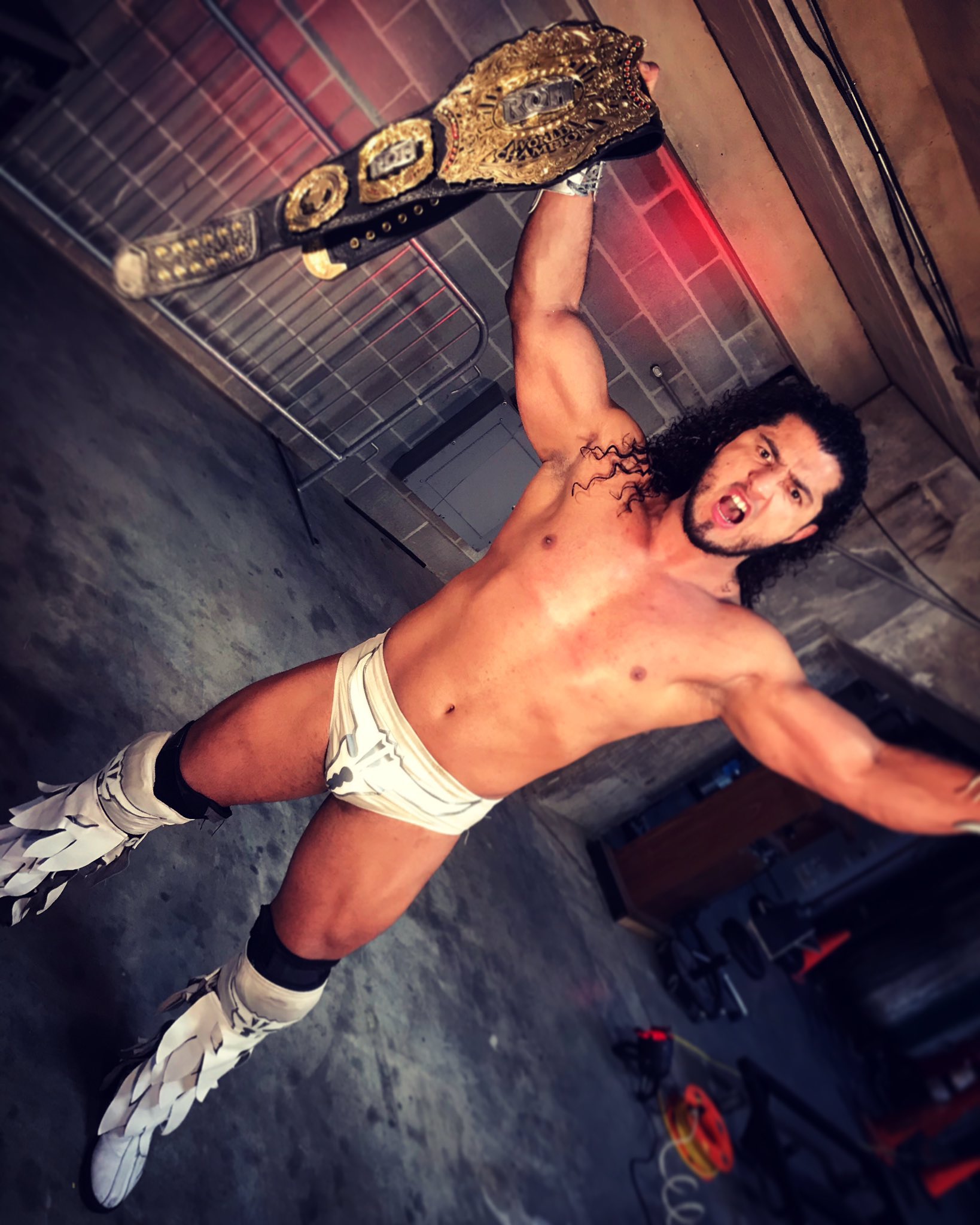 In January 2019, Rush would join Ring of Honor and thus end his time competing in CMLL. During Rush's three years in Ring of Honor, he was a two-time
ROH
World Champion and led La Faccion Ingobernables, which included his brother Dragon Lee and his father La Bestia del Ring, who also went by Pierroth during their time in CMLL.
He has worked to elevate his character to the main event level and top-performing talent. Despite the tranquilo nature of his character, he is far from tranquilo. He has elevated his value and worth into something CMLL, Ring of Honor, and All Elite Wrestling will long be proud to stand by.
To Rush's benefit, it was important to welcome the dark side and prove there is a great success in living evil. He has taken his family's wrestling legacy and brought it to new heights, proudly carrying on the legacy of El Toro Blanco.