News! News! Get your news! Read all about it right here! Welcome one and all, to your weekly irrelevant round-up of the weeks hottest stories in pro wrestling. As always, I, "Smart" Mark Blake, have scoured the internet to find the biggest and most interesting stories. So kick back, put your feet up and feast your eyes on this week's Pro Wrestling Post Week In Review for 4/28/19!
NJPW Best Of The Super Juniors 2019 Competitors Revealed
New Japan Pro Wrestling will hold their annual Best Of The Super Juniors tournament between May 13th and June 5th this year. Last Tuesday, NJPW officials revealed this year's competitors and they are as follows –
Taiji Ishimori
Will Ospreay
Rocky Romero
SHO
YOH
Tiger Mask IV
Ryusuke Taguchi
El Desperado
Taka Michinoku
Yoshinobu Kanemaru
BUSHI
Flip Gordon
Titan
Marty Scurll
Dragon Lee
Robbie Eagles
Jonathan Gresham
Bandido
Shingo Takagi
"X"
As you can see from the list, there is a competitor named "X". He is an unannounced wrestler, but the rumor is that it will be a debuting El Phantasmo. Having seen him ply his trade on these shores for the past 18 months or so, I'm super happy for him. Well deserved.
My pick? It's got to be Shingo, hasn't it? Ever since Ishimori won the Junior Heavyweight title at January's Wrestle Kingdom, I've been dying to see the two go at it!
Also for the first time ever, NJPW World (their on-demand streaming service) will show each and every event, with English commentary as an option too. Always a great option with Kevin Kelly doing his best ever work.
NXT Referee Takes "Break A Leg" Too Far At NXT Live Event
Last Thursday at an NXT Live event in review in Omaha, Nebraska, NXT referee Tom Castor broke his leg while refereeing a match between Tyler Breeze and Velveteen Dream. Even with that debilitating injury, Castor still saw the match out and counted Dream's pinfall victory over Breeze. Below are a few tweets showing the extent of the break. Word of warning – it's a bit grim!
This ref busted his ankle and still rolled over and made the final count for the pin he is the biggest bad ass of wrestling!!! #NXTOmaha pic.twitter.com/5LsFlBSlNn

— THE Nardawg (@nardawg360) April 26, 2019
Scary news out of #NXT live event.
At tonight's #NXTlive event in #Omaha, referee #TomCastor suffered a broken leg during the main event between #VelveteenDream and #TylerBreeze.
Broke his leg and still went on with the show and counted out Tyler Breeze #NXTOmaha pic.twitter.com/Lx1YFLZVLp

— Randy ( pwguru) Perkins (@pwguru65) April 26, 2019
WOW! What an absolute trooper Tom Castor is! And it doesn't stop there. At the match's end, Tom was wheeled away on a stretcher. As he was leaving he grabbed fellow NXT referee Drake Wuertz's hand and said to him "Drake, I love this business." Tom is now my hero. What a guy!
All of us here at Pro Wrestling Post wish Tom all the best and a very speedy recovery.
NWA Owner Billy Corgan – The Future Of The NWA/The Crockett Cup/And More
Our second last story in regards to the week in review pertains to the NWA. National Wrestling Alliance owner (and Smashing Pumpkins frontman) Billy Corgan spoke with The Charlotte Observer to talk all things NWA. Topics discussed were why he got into wrestling, the resurgence of The Crockett Cup, the importance of the NWA, and the future of the company. Below are some highlights –
After being asked about the Crockett Cup tournament, he stated that he wanted to bring more of the NWA's past for today's wrestling audience:
"We went very respectfully to the Crockett Family and asked, "Would you support us doing this?" We don't own that, but it's important to the NWA's history, especially to a more modern fan. I'm excited to be coming back to the spiritual home of this event."
On the future of the NWA and how he thinks it will be a huge provider of wrestling content:
"It has a lot to do with the changes in the marketplace. If you look at what Marvel was valued at in the '90s before the comic book movie craze kicked in — wrestling is similar. There's a deep lineage, and a contentious fan base. Wrestling fans are some of the most engaged (people) on the internet. That's playing into wrestling's hands. Having the IP of NWA, you have a destination and a continual content driver. Wrestling is cheaper to produce than network TV. Changes in the business in the '40s, '50s and late '60s (and beyond) always coincided with TV viewership."
Fellow Co-Editor Brandi Wagner recently posted the Pro Wrestling Post NWA Crockett Cup 2019 preview right here. I know it's a bit late as the event was last night, but it's a great read. And if she gets the page views, she may write a review of the show 😉
Four More Added To The AEW Roster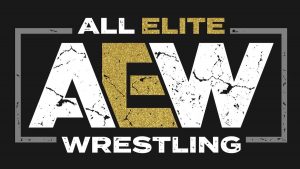 Our last story on the week in review concerns AEW. On this weeks "Being The Elite" episode it was announced that All Elite Wrestling has four new wrestlers joining their roster – which has just given our resident AEW columnist Robbie Sutter more work to do!
Isiah Kassidy and Marq Quen are the Private Party. Four years into their career and have already worked for House Of Glory, Game Changer Wrestling and Combat Zone Wrestling.
Welcome to the team…#PrivateParty is #AllElite@Marq_quen@isiahkassidy#AEW pic.twitter.com/z8F5GHXpJA

— All Elite Wrestling (@AEWrestling) April 22, 2019
Up next are two wrestlers that could end up being the same gimmick, or two separate gimmicks. Not sure what I mean? Check this out –
Leva Bates is the one and only #TheLibrarian pic.twitter.com/Nm7DInMzaa

— Cody Rhodes (@CodyRhodes) April 22, 2019
Peter Avalon is the one and only #TheLibrarian. pic.twitter.com/Plx3Pz2Lfk

— The Young Bucks® (@MattJackson13) April 22, 2019
Leva Bates aka Blue Pants has worked around the world but will be remembered for working in NXT. A great worker with a ton of experience. Peter Avalon is an 11-year veteran that has worked for Bar Wrestling and Championship Wrestling From Hollywood and can be convincing as the dastardly heel or the underdog babyface in peril.
Are they both the Librarian? Is it a job share? Who knows! We won't have long to wait as Double Or Nothing is less than a month away!
———-
That's it for today's Week In Review, some great little nuggets of news if I do say so myself. As always I thank you all for reading not only my work but all the work here at PWP each and every week. It doesn't go unnoticed.
If you have any comments, queries, or just want to chat then feel free to hit me or Pro Wrestling Post in the comments below or on our social media. Click the links below to do so.
Mark Blake Facebook – MarkBlakeSmart
Mark Blake Twitter – @Smart_Mark_B
Pro Wrestling Post Facebook – ProWrestlingPST
Pro Wrestling Post Twitter – @ProWrestlingPST