Hello one and all, welcome to your weekly irrelevant round-up of the week's hottest stories in pro wrestling. As always, I, "Smart" Mark Blake, have scoured the internet to find the biggest, strangest, and most interesting stories. So kick back, put your feet up and feast your eyes on this week's Pro Wrestling Post Week In Review for 12/16/18!
The End Of The Elite Era In RoH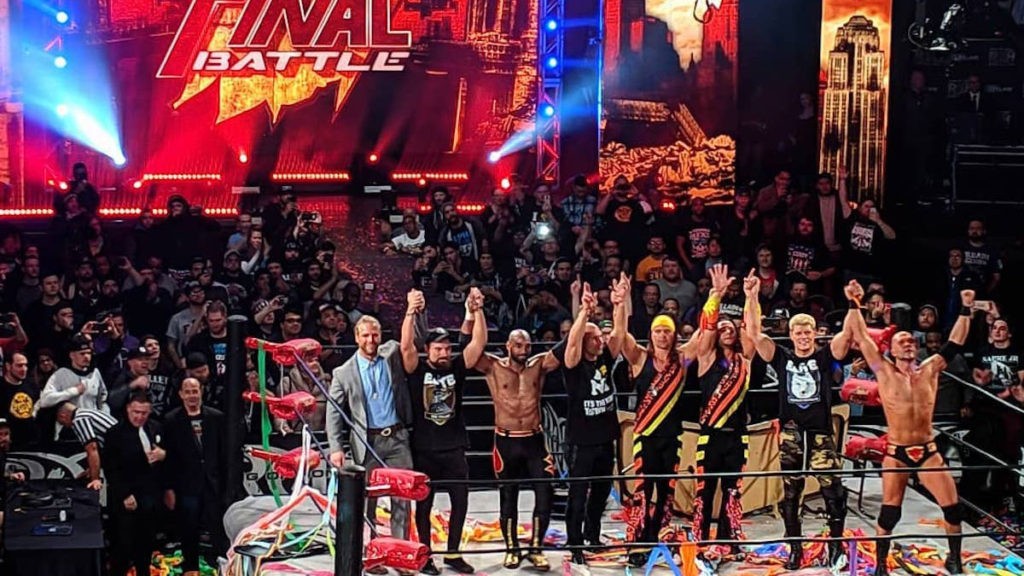 As the latest Ring Of Honor PPV – Final Battle – came off the air, The Young Bucks and other members of "The Elite" made an impromptu curtain call in the middle of the ring and appeared to say goodbye to the RoH faithful.
It's common knowledge that the contracts for Cody, The Young Bucks, and Hangman Page expire at the end of this year and Final Battle is RoH's last show of the year. What better way to say goodbye?
With Nick Jackson, Cody, Page, Marty Scurll, Frankie Kazarian, Scorpio Sky and Christopher Daniels in the ring, Matt got on the mic and spoke to the fans –
"Don't worry, this isn't gonna be some emotional farewell speech or anything like that. My brother and I began in this company over 10 years ago. Can you believe that? And this past two year run has been the greatest time of my life"
He then went on to thank Ring Of Honor, "everyone in the back", and fans.
"Everyone in this ring, all of you (he pointed at the crowd here)…..we're all Elite, right? The timer is ticking! Something is about to go down! I don't know what. I hope you watch our YouTube series, "Being The Elite". I'll tell you this. New York City. WE WILL BE BACK and we'll see you then!"
Was that a little hint to a possible All Elite Wrestling show in the near future? Well with no RoH contract to worry about, I'm sure we'll hear more about this in the new year, and I for one can't wait!
Joey Janella Spring Break 3 News
Joey Janella and GCW (Game Changer Wrestling) are once again combining over WrestleMania weekend to put on the third annual Joey Janella's Spring Break. But with tickets selling out for the show on Friday April 5 in under four minutes, Joey went onto Twitter to announce a SECOND night the very next day.
I have looked forward to these shows each and every year, so hearing that a second night is now announced has made me even happier. I'm hoping for some more major fantasy booking from Joey…..
New Female Orientated Wrestling Show Coming To AXS TV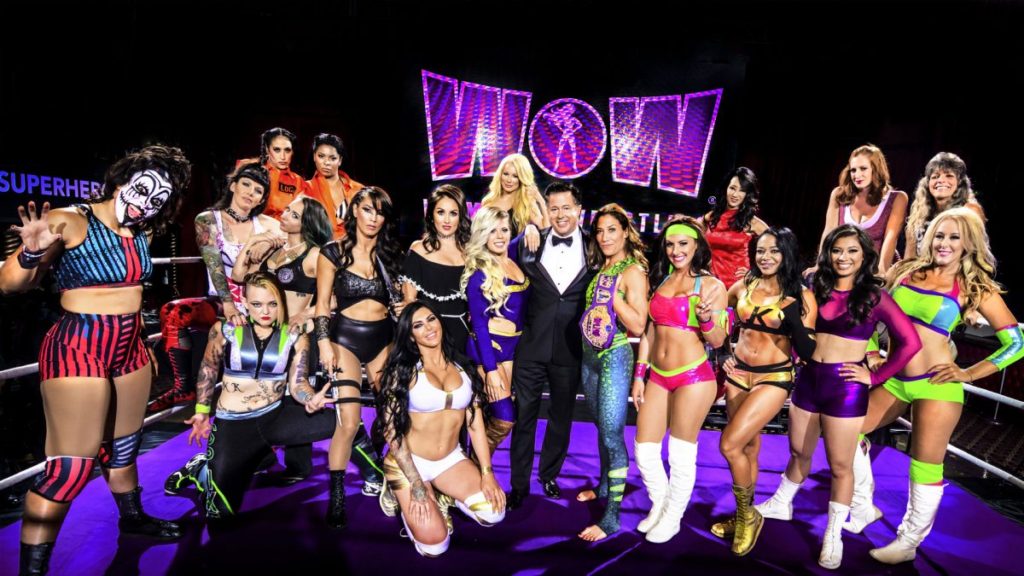 Do you remember GLOW? Those Gorgeous Ladies Of Wrestling that were highlighted on two recent shows on Netflix? Well WOW aka Women Of Wrestling, who is founded by the promoter of GLOW, will have their own TV show on AXS TV. Their first episode will air on Friday, January 18.
Below is a trailer for the show –
Kenny Omega AXS TV Marathon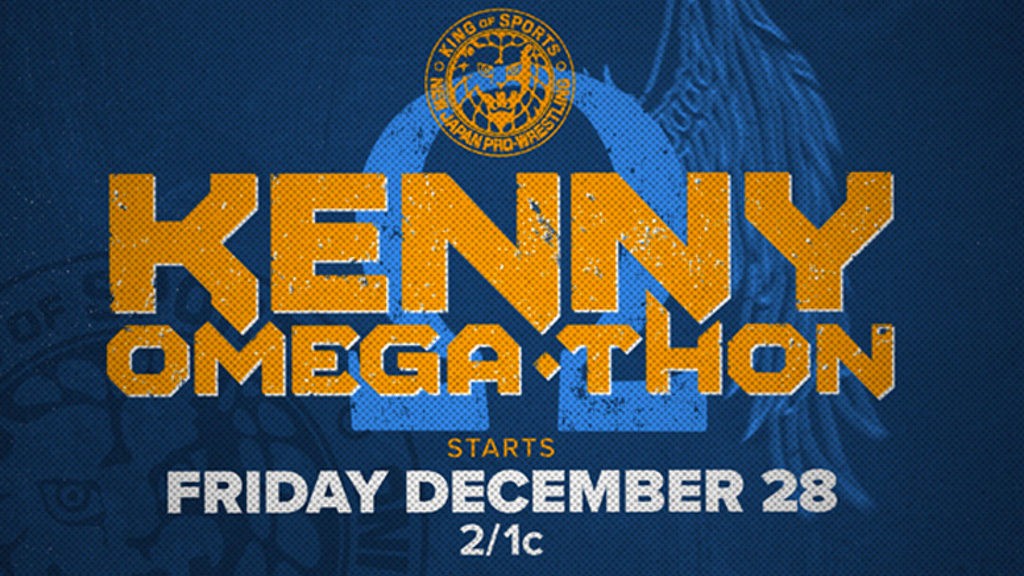 You lucky lucky Americans and your AXS TV! As well as WOW on your screens soon, you'll also have a whole TEN hours of Kenny Omega on Friday December 28. The cunningly titled Kenny Omega-Thon begins at 14.00EST and will show Kenny's rise in NJPW from his Cleaner persona all the way to being the Best Bout Machine that he is right now. The content listing is as follows –
G1 Climax 26 Final – v Hirooki Goto
Wrestle Kingdom 11 – IWGP Heavyweight Championship v Kazuchika Okada (c)
Dominion 2017 – IWGP Heavyweight Championship v Kazuchika Okada (c)
G1 Special In USA – IWGP US Heavyweight Championship Tournament Final v Tomohiro Ishii
Wrestle Kingdom 12 – IWGP US Heavyweight Championship v Chris Jericho
New Beginning Sapporo 2018 – IWGP US Heavyweight Championship v Jay White
Dominion 2018 – IWGP Heavyweight Championship v Kazuchika Okada (c)
G1 Special In San Francisco – IWGP Heavyweight Championship v Cody
King Of Pro Wrestling 2018 – IWGP Heavyweight Championship v Kota Ibushi v Cody
And that folks bring to an end another Week In Review. As always it's been emotional but you can bet your last peanut butter cup that I'll be back….RIGHT HERE….next week for more news from this crazy world of pro wrestling that we all love. Please feel free to leave a comment below or hit me and Pro Wrestling Post up at our Facebook and Twitter accounts. We love conversing with you guys and gals. So until next week's Week In Review…
MarkBlake Facebook – MarkBlakeSmart
Mark Blake Twitter –@Smart_Mark_B
Pro Wrestling Post Facebook –ProWrestlingPST
Pro Wrestling Post Twitter – @ProWrestlingPST
So until next week….
ADIOS!