Hello, one and all and welcome to your weekly wrestling news catch up article, Week In Review. As always I, Mark Blake, will find the biggest and most interesting stories of the week. Then round them up for your pleasure. So sit back, put your feet up and read the most interesting thing you'll read all day
 Here is the Pro Wrestling Post week in review for  10/15/18.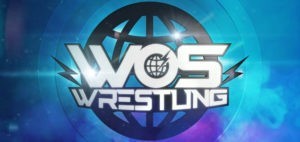 World Of Sport Second Season?
For those of you that have followed my World Of Sport work here at PWP, you may have seen reports of the show's dwindling audience figures, with the final episode a few weeks ago pulling in 200,000 viewers. And with those disappointing figures, fans were left wondering if a second season would ever see the light of day.
Well, wonder no more as Mike Johnson from PWInsider has reported that ITV will give WoS a second season, purely based on recent promotional material stating that the series debut being the highest-rated British wrestling show in 30 years. If that is the reason, basing the second season on that is rather strange….
It also helps that the World Of Sport live tour around the United Kingdom begins early January next year to keep the brand in the public eye.
There have also been rumors that ITV is working on pushing to license WoS to other European markets.
We will carry on sitting here with our fingers crossed…..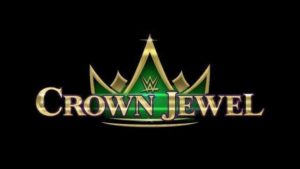 WWE Cancelling Crown Jewels PPV?
Rumors are circling that WWE will be canceling the much-hyped (and well paid) Crown Jewels event in Saudi Arabia.
Recent events in the country have forced WWE to make a statement saying they are currently monitoring the situation.
Now without getting all journalistic and going into details, what has basically happened is that a journalist/columnist from the Washington Post has been allegedly murdered by the Saudi Government.
A government-sponsored investor conference in Riyadh, Saudi Arabia scheduled for two weeks' time, has seen many news agencies such as the LA Times, New York Times and the Economist pulling out from the event.
With the negative press that the Saudi Arabian government has at the moment, many are looking at the WWE to see if they will follow those major news outlets and cancel the Crown Jewels PPV.
With a reported $45 million payday per event, I'm not holding my breath.
Week In Review for 10/15/18
UPDATE – Since I drafted this story, more has come to light
US Senators have now come out and publicly urged WWE to 'rethink' it's working relationship with Saudi Arabia.
The Senator of Connecticut – the state where WWE HQ is located – Senator Chris Murphy gave this statement.
"This is a brazen assault on the freedom of the press and a slap in the face to the United States if this murder occurred as it seems it did. I'd hope that the WWE would be rethinking their relationship with the kingdom especially with respect to events coming up in the next few weeks, like Crown Jewel"
Senator Bob Menendez of New Jersey spoke about the fact that Linda McMahon is part of President Trump's cabinet.
"Private enterprise is private enterprise, much different than a governmental entity, but because Linda is part of the president's cabinet, it falls into the grey area where the administration really should give it some thought and maybe even prevail upon them doing it (Crown Jewel)"
This situation continues to unfold folks…..
Week In Review for 10/15/18
Former WCW Champion To Make Impact Wrestling Debut
OK I swear I'm not his publicist, honestly, I just find the whole story about him at the moment fascinating.
David Arquette's recent tag team match with RJ City against 'Halal Beefcake' Joe Coleman and Idris Abraham for Border City Wrestling's 25 Anniversary show will air on Impact Wrestling's One Night Only PPV on Friday 9 November.
As in last weeks Week In Review, David Arquette is making waves back in the world of Pro Wrestling, after saying he was training for an in-ring return, his Twitter spat with Bully Ray last week, and now this. Could it be leading somewhere?
He was seen visiting WWE HQ in Connecticut last month, presumably for some filming commitments, but again shows that he is, ahem, all in about his wrestling return.
Could it be with Impact Wrestling? Could it be with the WWE? Or has seen Cody et al make it big on the indies and decide to ply his trade there? Who knows, but this is the stuff of movies and yup, I'm hooked on what happens next in the pro wrestling career of Arquette.
Week In Review for 10/15/18
Don Callis and NJPW Part Ways?

Reports in this week's Wrestling Observer Newsletter state that Don Callis's commentary career in New Japan Pro Wrestling could be in doubt.
With his now busy Impact Wrestling schedule making it difficult to fly over to Japan to commentate their shows, NJPW officials are considering several other options to replace Callis. As you may have seen on this year's King Of Pro Wrestling event, Don didn't call the event. And according to Meltzer, Callis hasn't been contacted for any future dates as of the time of writing.
One possible plan is that NJPW could use a rotation of color commentators for the rest of the calendar year, with names such as Jim Ross and Lanny Poffo considered for the role.
The rumor behind JR is that due to his ties with AXS TV (they show the US weekly NJPW television show) and the possibility of next year's Wrestle Kingdom event being shown live on AXS TV, Ross would be a perfect fit.
As long as Jim shows an interest in the product and learns the names and the backgrounds of the talent huh?!
---
And that draws to close another Week In Review. It's been emotional folks but rest assured I'm back…RIGHT HERE….next week! So until then,
Adios!