Welcome one and all, to your weekly irrelevant round up of the weeks hottest stories in pro wrestling. As always, I, "Smart" Mark Blake, have scoured the internet to find the biggest, strangest, and most interesting stories. So kick back, put your feet up and feast your eyes on this weeks Pro Wrestling Post Week In Review for 1/20/19!
Late Breaking AEW News
Last night at DEFY Wrestling's latest event, "DEFY Never Ends", AEW Executive Producers Matt & Nick Jackson aka The Young Bucks, shocked the live crowd as they entered the DEFY 2 Survive 10-Man match as mystery entrants, and as the video's show below….the crowd lost their minds!
It seems that the AEW promotional tour is in full swing as on Wednesday night Cody & Brandi Rhodes, The Young Bucks and Hangman Page crashed Bar Wrestling's "The Best City I've Ever Been To" to help out fellow AEW roster members SCU in their match against Eric Watts and The RockNES Monsters (Kevin Masterson & Johnny Yuma).
It seems that AEW could be arriving at any wrestling event across the US to keep themselves in the public eye before their "Double Or Nothing" on May 25 in Las Vegas. Or are they tapping up and locking down future talent? Who knows but long may the AEW tour continue…….Now if only they could pop over to these shores, there are some shows next month that have a certain PAC attending.
WWE Mass Exodus?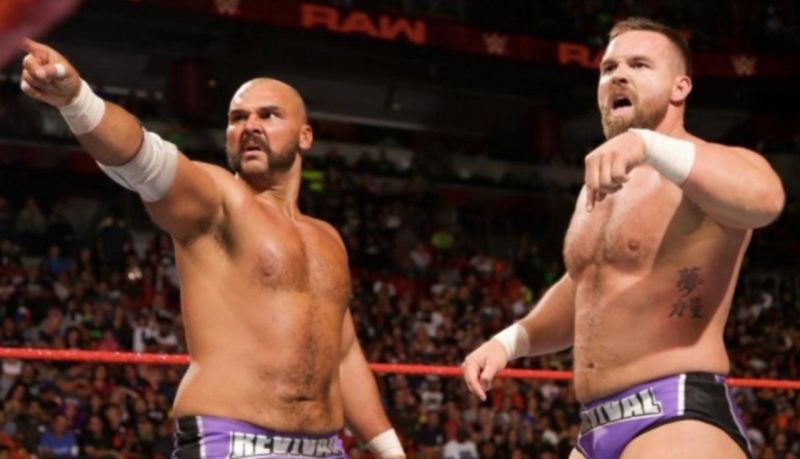 Over the past few days, word has come out from WWE that a lot of talent are looking to leave, with The Revival (Dash & Dawson) and Mike & Maria Kanellis being the talent that's been discussed.
Maria Kanellis made a public announcement on her Facebook page refuting the report and denying that she requested her release from her WWE contract.
When it comes to The Revival's situation, it was reported by many outlets that as soon as their match against Lucha House Party on last week's RAW had finished, they went straight to WWE officials, still in their wrestling gear, and immediately requested their release.
As the days went on, word came out that the reasons why they wanted to leave as they were disappointed with how they were being booked, how the entire tag division is being booked. The Revival has been frustrated for months with the lack of respect the tag division has, and seeing their match on Monday night used as a cutaway to an interview segment was apparently the last straw.
Their request was denied as Uncle Vince doesn't want to talent to leave and go straight to AEW, basically helping the competition.
In further news, Dash & Dawson wrestled their first match since asking for their release at a live event in San Antonio, where they had an opportunity to cut a promo and talk about how the division sucks…..Maybe asking for their release could be a blessing in disguise?
Are Raunchier Segments The Way Forward?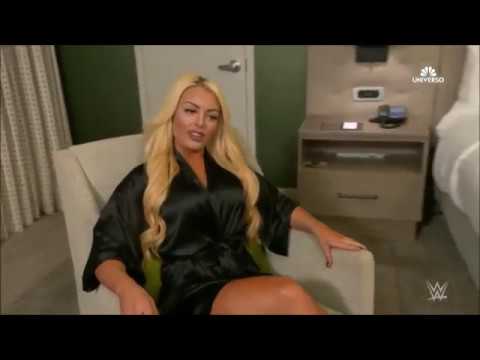 It seems that us wrestling fans are creatures of comfort and wish for the old days if these figures are an indication.
The WWE YouTube video that has the highest views this week, is the backstage segment where Alexa Bliss was interrupted in her dressing room…..where she was shown in a state of undress.
Very strange in this day and age, that a video that's basically a throwback to the Attitude Era, is the highest viewed video. But I won't stop there.
The highest viewed video on the SmackDown Live side of things is…….the Mandy Rose hotel room segment, where Mandy Rose is dressed in just lingerie waiting for Jimmy Uso and is ultimately beaten down by Jimmy's wife, Naomi.
And it's not just a WWE-thing either.
The highest viewed Impact Wrestling video on YouTube this week?? Scarlett Bordeaux giving Scott Steiner a lap dance!
It seems that in 2019, people still want to see the more riskier, edgier product from 25+ years ago. Yup, sex still sells. Always helpful when you're going through a ratings slump I suppose.
And that folks brings to an end this week's Week In Review.
As always folks, please feel free to leave a comment below this post or hit me and Pro Wrestling Post up at our Facebook and Twitter accounts. We love chatting with you!
Mark Blake Facebook – MarkBlakeSmart
Mark Blake Twitter – @Smart_Mark_B
Pro Wrestling Post Facebook – ProWrestlingPST
Pro Wrestling Post Twitter – @ProWrestlingPST
So until next week….
ADIOS!