News! News! Get your news! Read all about it right here! Welcome one and all and happy Father's Day to all you dads out there! I hope you've all had a great relaxing day, and what better way to relax than to read your weekly irrelevant round-up of the weeks hottest stories in pro wrestling. Pro Wrestling Post Week In Review 6/16/19. As always, I, "Smart" Mark Blake, have scoured the internet to find the biggest and most interesting stories –
Lucha Bros Finished With Impact Wrestling
First to kick off this Week in Review we an interesting development from IMPACT Wrestling. The eagle-eyed amongst you might have seen that Rey Fenix and Pentagon Jr (Lucha Bros) have been quietly placed into the "Alumni" section of the Impact Wrestling website from the "Active Roster". This was after both men weren't used at the last set of TV tapings held in Queens, NY, last week.
You may think that the Lucha Bros would now be free to sign with All Elite Wrestling. But you'd be wrong.
Fenix and Pentagon Jr. are still currently contracted to Lucha Underground. Until they've finalized their release from the company they'll staying with Lucha Underground. But remember it took Ivelisse and co. a long time too.
Perry Saturn Interview: Homelessness, Recovery, ECW
Perry Saturn, former WCW, ECW, and WWE superstar spoke to the legendary Bill Apter at the most recent New England Fan Fest. In his brief chat, he spoke about his health issues, CTE (concussion issues), his homelessness and his most defining moment in ECW.
Drug problems and CTE: "I don't have (the drug problem) anymore. Nothing's going on now. I'm recovering. Getting better from the CTE. Huge gains. Gotten a lot better. It was very bleak at first. Some people, it goes good for. Some people, it doesn't. I was one of the lucky ones."
Homelessness: "I have my own house. I moved (to Minnesota) with my wife because her family is there."
Defining ECW moment: "Me and John defeating Sabu with Van Dam. We got up on the ladders and held up the belts and the people were very receptive."
He also spoke about the fans that had been vocal in helping him in his darkest moments: "Thank you. What else can I say other than thank you? Sorry I was such an asshole at times. But that's my personality and it's not going to go over well with everybody."
It's great to see Perry back on his feet. It wasn't that long ago he was in really bad shape.
Matt Riddle In NXT For A Long Time
On his Wrestling Observer Radio show this week, Dave Meltzer brought up that Matt Riddle is expected to remain in NXT for quite some time.
Meltzer reported: "What I was told is that Matt Riddle is gonna be in there for a long time and they don't wanna rush him into anything"
It was only a few weeks ago that there were rumors that Riddle would face current NXT champion Adam Cole at NXT Takeover: Toronto for the title. But that all seemed to change at the most recent set of NXT TV tapings. If you don't want to know any spoilers, scroll down past this post folks……
Killian Dain returned to the brand and singled out Riddle on his return. While Johnny Gargano will face Adam Cole for the NXT championship to complete their trilogy of championship matches.
If this is true, it could be a good thing. Riddle is still new to the company and the way they do things. More time in NXT to hone those WWE skills will benefit him in the long run. And you never know….Matt could get his wish of at least facing Brock Lesnar 😉
AXS TV – NJPW and WOW Moving To Saturday Nights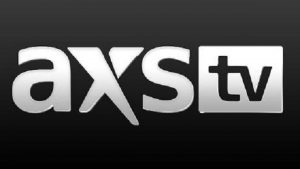 As of Saturday, July 13, the weekly NJPW and WOW (Women Of Wrestling) shows will be airing on Saturday nights rather than Friday nights.
According to the press release that AXS released, WOW will air at 8PM ET and NJPW an hour later at 9PM ET:
AXS TV HIT SERIES WOW – WOMEN OF WRESTLING & NEW JAPAN PRO WRESTLING MOVE TO SATURDAY NIGHTS STARTING JULY 13, SETTING THE STAGE FOR THE WOW SEASON TWO PREMIERE ON SEPTEMBER 7 AT 8 P.M. ET/5 P.M. PT
Highlights Include Real-Time Coverage of NJPW's G1 Climax Tournament for the First Time Ever and an Eight-Week Event Re-Capping WOW's First Season on AXS TV
Los Angeles – (June 11, 2019) – Based on its tremendous success, professional wrestling is getting to star on its own night when AXS TV unleashes a hard-hitting tag-team lineup featuring the groundbreaking all-female promotion WOW – Women Of Wrestling and the critically acclaimed New Japan Pro Wrestling—airing every Saturday night in primetime, starting July 13.
WOW debuts on its new night and time on July 13 at 8pE/5pP, beginning an eight-week event re-capping the series' entire first season—allowing fans to relive unforgettable moments such as Tessa Blanchard, Jungle Grrrl and Santana Garrett's three-way Championship brawl, while giving new viewers a chance to catch up on the blockbuster drama and larger-than-life Superheroes that made WOW one of the most-watched same-day series in AXS TV's history.
It all leads up to the season two premiere on September 7 at 8pE/5pP. The upcoming 24-episode season finds the hit promotion back with a vengeance, presenting a fight card packed with even more talent, spectacular bouts, pageantry and bitter feuds, and a single elimination tournament where the WOW Tag-Team Championship will be crowned. WOW founder David McLane and Stephen Dickey will once again be on hand. Providing analysis and commentary, as a slate of new and returning Superheroes vie to take WOW's coveted championship belt from reigning champion Tessa Blanchard.
New Japan Pro Wrestling follows WOW – Women Of Wrestling at 9pE/6pP on Saturdays. To set the stage for NJPW's move to Saturdays, AXS TV will present a special live broadcast of Night 1 of the promotion's highly anticipated G1 CLIMAX 29 Tournament in Dallas on July 6 at 6pE/3pP.
The event kicks off an unprecedented six-week stretch of same-day, near-live coverage of the G1 CLIMAX which is universally recognized as the greatest tournament in professional wrestling. The tournament is expected to include thrilling matches featuring IWGP Heavyweight Champion Kazuchika Okada; "The Golden Star" Kota Ibushi; Los Ingobernables de Japón trio Tetsuya Naito, EVIL, and SANADA; "The Master of The Century" Hiroshi Tanahashi and Bullet Club leader Jay White.
Every Saturday night, AXS TV will deliver two hours of high-octane coverage of NJPW's Saturday G1 CLIMAX events that will be voiced by acclaimed play-by-play broadcaster Kevin Kelly. AXS TV's same-day coverage will continue through the tournament's A Block Final on August 10, followed by special presentations of the B Block Final on August 17 and Tournament Final on August 24.
The two programs previously aired as part of the network's Friday night Fights block featuring AXS TV Fights, which will continue to air LIVE on Friday nights.
---
That's it for today's Pro Wrestling Post Week In Review for 6/16/19. Some great little nuggets of news if I do say so myself. As always I thank you all for reading not only my work but all the work here at PWP each and every week. It doesn't go unnoticed. We'll see you back next week for another edition of Week in Review!
If you have any comments, queries, or just want to chat then feel free to hit me or Pro Wrestling Post in the comments below or on our social media. Click the links below to do so.
Mark Blake Facebook – MarkBlakeSmart
Mark Blake Twitter – @Smart_Mark_B
Pro Wrestling Post Facebook – ProWrestlingPST
Pro Wrestling Post Twitter – @ProWrestlingPST
To read our past editions of the Pro Wrestling Post Week in Review with Mark Blake click here.