New! News! News! Read all about it right here! Welcome one and all, to your weekly irrelevant round up of the weeks hottest stories in pro wrestling. As always, I, "Smart" Mark Blake, have scoured the internet to find the biggest, strangest, and most interesting stories. So kick back, put your feet up and feast your eyes on this week's Pro Wrestling Post Week In Review for 3/24/19!
Bully Ray On Why Johnny Gargano Should Be "Double Parked" On NXT
On his Busted Open Radio Show earlier this week, WWE & Impact Wrestling Hall Of Famer Bubba Ray spoke openly about Johnny Gargano and how an impendning main roster call up could be damaging for the former NXT North American champion. Read his comments below –
"I would rather see Johnny get double-parked back in NXT, and when I say double-parked, I mean that in the best way. Gargano is a stud in NXT and we know that. If they have nothing for him on the main roster, there is zero good reason to bring him up. We talk about this all the time – guys come up to the main roster and then are never heard from again."
Those guys in question? Bobby Roode and EC3 to name but two. Here, Bubba expands on his reasoning –
"Unfortunately, We talk about our friend Bobby Roode and especially now, the new victim is EC3. I don't think they would do that with Gargano but you never know. It's very, very easy to find yourself in limbo on the main roster because we see it happen to so many guys and girls, I'd much rather see him stay in NXT. I would rather see him do what he does there. Gargano's a bigger star now because he's had a little stint on the main roster so staying in NXT is going to give the NXT guys the rub and I can almost see Gargano working with a Riddle, or working with anybody over there."
At last! Someone is saying out loud what all of us fans have been saying for years! The call up's aren't the be all and end all when in NXT. If indeed they are transitioning into a third brand, they're gonna need all the star power themselves, not sending them to Raw and SmackDown Live.

All Elite Wrestling News OVERLOAD!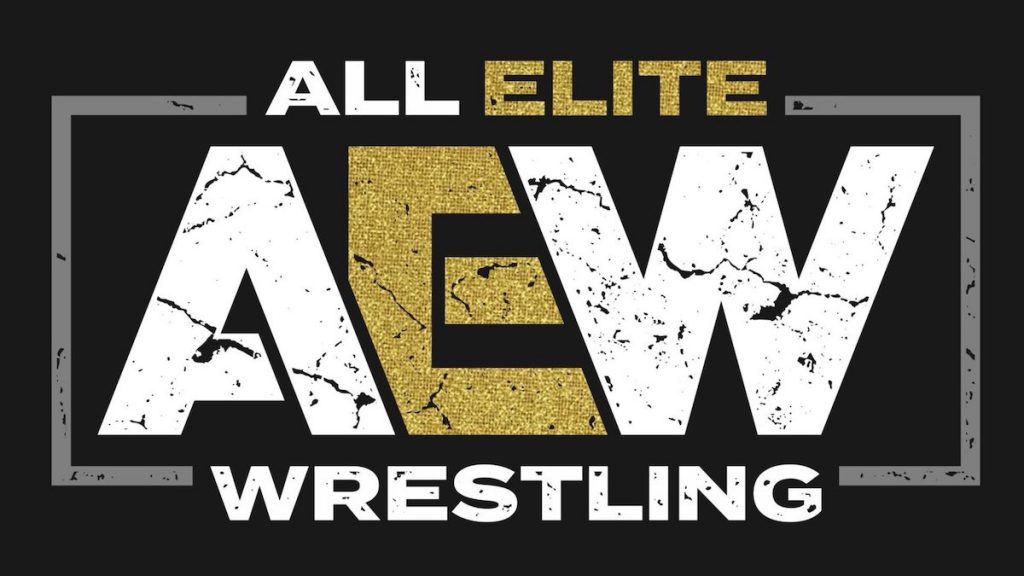 Lots of tidbits and big news coming from the AEW camp this week. And as always, I've broken down it all down for your reading pleasure. Let's dive straight in –
New AEW Signees:
Former 2x Impact Wrestling Knockouts Champion, Allie was announced as a new signing. She had been working with Impact without a contract since it expired at the end of last year.

Young British wrestler Sadie Gibbs was also announced by the Wrestling Observer as signing with the company. She has been wrestling for a little under two years but has already worked for Stardom. A good sign for soemone so young.
Jim Ross Update:
On ESPN's Outside The Lines on Thursday, March 21 Jim Ross was asked if he was going to AEW. He replied by saying that he was in discussions but nothing is signed….yet.
Lucha Brothers Contract:
Rey Fenix and Pentagon Jr aka The Lucha Brothers will be reportedly splitting their time between AEW and AAA as soon as AEW begin "regular opporations" according to the Wrestling Observer once again. And announced last night, The Young Bucks will defend their AAA Tag Team Championships against The Lucha Brothers at Double Or Nothing.
All Elite Wrestling Belt Design:
On the latest Road To Double Or Nothing, Brandi Rhodes was seen talking to belt maker extraordinaire Dave Millican discussing designs for the AEW main championship. It was brought up in the conversation that the look, style and feel they want is something similar to the Mid-South North American championship belt.
Sean Ross Sapp from Fightful.com showed the younger generation what that title looked like as seen below –
TV Deal:
It's common knowledge that AEW has been in negotiations with several TV companies in regards to a deal. Dave Meltzer reported that these talks are still ongoing but AEW are in no rush to get a deal done anytime soon. They are holding out to allow a potentially better deal to arrive from these companies, or a new company altogether.
Impact Wrestling/OVW Territory Deal Announced
Al Snow's Ohio Valley Wrestling have once again entered into an agreement to become Impact Wrestling's develepmental territory. The companies worked together from 2011-2013.
OVW's alumni include John Cena, Brock Lesnar, Randy Orton, CM Punk, Shelton Benjamin and many many more. And with Al Snow at the helm, it looks like the good times could be coming back to the company.
That's it for today's Week In Review, some great little nuggets of news if I do say so myself. As always I thank you all for reading not only my work, but all the work here at PWP each and every week. It doesn't go unnoticed.
If you have any comments, queries, or just want to chat then feel free to hit myself or Pro Wrestling Post in the comments below or on our social media. Click the links below to do so.
Mark Blake Facebook – MarkBlakeSmart
Mark Blake Twitter – @Smart_Mark_B
Pro Wrestling Post Facebook – ProWrestlingPST
Pro Wrestling Post Twitter – @ProWrestlingPST