Welcome one and all, to your weekly irrelevant round-up of the weeks hottest stories in pro wrestling. As always, I, "Smart" Mark Blake, have scoured the internet to find the biggest, strangest, and most interesting stories. So kick back, put your feet up and feast your eyes. Here is this weeks Pro Wrestling Post Week In Review for 2/3/19!
OFFICIAL – Kenny Omega Is Now A Free Agent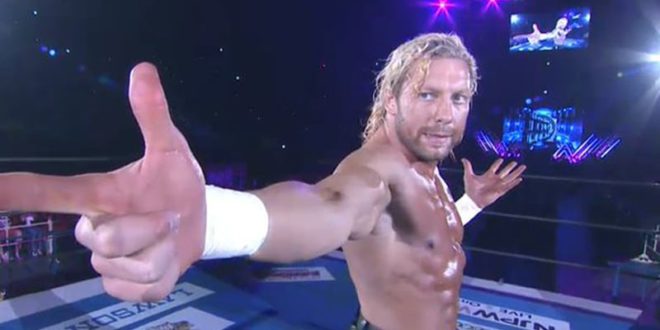 Yesterday (Saturday 2 Feb) at 12.01, Kenny Omega's contract with New Japan Pro Wrestling expired and is now the hottest free agent in all of wrestling.
With both WWE and AEW rumoured to have made overtures to Kenny, we can only assume where he'll be headed next. But if Dave Meltzer is to be believed, it will be All Elite Wrestling where Omega will land.
An AEW press release was issued this past week where at the next Double Or Nothing ticket announcement party – February 7 at the MGM Grand Splash Pool, Las Vegas – where Cody & Brandi Rhodes and The Young Bucks will "reveal spectacular new signings, exciting new partnerships, ticket on-sale information and a surprise special guest".
Could that guest be Kenny? I'm pretty sure he won't come under the spectacular new signings comment (see my Four Possible AEW Recruits piece below to understand more).
And to add more fuel to the fire, on the latest edition of Being The Elite, Matt Jackson spoke to an unidentified person. While on the phone saying that he thought it was funny that he would be there. Then remarking that he's happy he's found his phone. Kenny lost his phone in a previous edition of BTE. After this conversation, the scene cuts to a red phone where a timer is counting down. It went on from 9 days, 19 hours, and 5 minutes. To which is presumably when the Feb 7 Double Or Nothing announcement party will take place.
Got to give AEW props for coming up with new and exciting ways in keeping the fans intrigued…..
Pro Wrestling Post Week in Review for 2/3/19
Daniel Bryan Interview – Hair v Mask, Heel Turn & More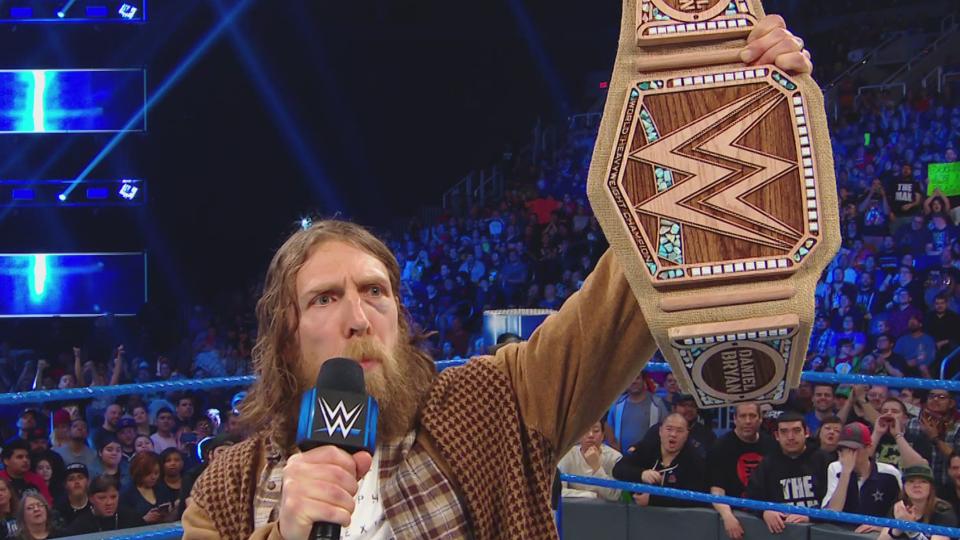 Current WWE Champion, The NEW Daniel Bryan, sat down with Yahoo Sports and discussed topics such as his recent heel turn, wanting a hair v mask match and more. Below are some excerpts –
"Announcing I was coming back (before WrestleMania 34) felt really special to me because I was working so hard to come back and worked so hard to change people's minds to allow them to let me to come back. When I went out and did an interview saying I was back and then got attacked by Sami Zayn and Kevin Owens, there's never been a happier man to get punched in the face than I was that night."
"One of the things that I really felt was that after I came back, as a character, I was very stagnant. I felt like it was the same Daniel Bryan that wrestled in 2014 and I wrestled the same way because people had certain expectations as to what they wanted Daniel Bryan to be, both fans and inside the company.
"As soon as the decision was made I said to myself, I don't want anyone to like me. Miz and I see things differently on a lot of levels, but one of the things I respect about him is that when he's a bad guy, he doesn't try to get cheered. I really felt like if I embraced that kind of attitude (it would work). I'm not going to be the 'cool' bad guy, there's nothing cool about me, I couldn't be cool if I wanted to. Some people do that but then you're not a bad guy, you're just cool"
"I want to wrestle the best guys on this planet. Some of those best guys are on '205 Live'. We have Gran Metalik here and he's one of the best luchadors in the world and he's on that show. Man, I would love to wrestle that guy in a hair v mask match. that's where my passion gets ahead of me".
Lucha Brothers AEW Bound
A few days ago at the "Hell Or High Water" show held in Atlanta, GA, The AEW tour once again made a surprise visit, as The Young Bucks showed up to offer not only a challenge to the Lucha Brothers (Fenix & Pentagon Jr) but to wrestle in All Elite Wrestling.
The main event of the show was the Lucha Brothers v SCU (Christopher Daniels and Frankie Kazarian) and at the shows conclusion, Matt & Nick Jackson stepped into the ring and said "You're the second greatest tag team in the world. Come prove to us that you're number one. Come wrestle at AEW". Fenix and Pentagon Jr agreed and all four shook hands.
I'm under the impression that the deal with All Elite Wrestling will NOT be exclusive, as the Lucha Brothers still have three season remaining on their Lucha Underground contract, but have been given permission to work for other promotions in the United States.
Look out for them at the Double Or Nothing show on May 25 folks!
Pro Wrestling Post Week in Review for 2/3/19
Kurt Angle To Retire?
On Friday, WWE announced via their Instagram that Kurt Angle will make an announcement where he will address his future with WWE –
Could this be the end of Kurt's in-ring career? Playing devils advocate here but since his triumphant return he has been used sparingly in the ring. I smell a retirement match at this years WrestleMania, possibly either against Triple H or his on-screen son, Jason Jordan (if his neck injury has healed by then)
Pro Wrestling Post Week In Review for 2/3/19
Four Possible AEW Recruits?
I finish today's Week In Review with news of four possible AEW roster members.
Once again Dave Meltzer, via his Wrestling Observer Newsletter, has stated that he has word on the next AEW recruits and they are as follows –
Trent Baretta
Chuck Taylor
Sammy Guevara
Kylie Rae
Many of you will know that Baretta and Taylor have been working in NJPW for quite some time. Baretta was recently offered a deal that included a big push with the company, but he has opted not to re-sign. There's been no word if Taylor was offered a deal.
The two often team together as Best Friends and have frequently appeared on Being The Elite. This ties into the pair of them working in AEW in the near future.
Major League Wrestling recently spoke that they no longer have a working relationship with Sammy Guevara. Many inside MLW believe that the high flying lucha will be headed to AEW.
Chicago native Kylie Rae has recently debuted for Stardom, pushing her rising wrestling stock higher. Brandi Rhodes is actively seeking more women for the AEW women's division. It looks like Rae is on her radar.
And that folks brings to an end this week's Week In Review.
As always folks, please feel free to leave a comment below this post. Or hit me and Pro Wrestling Post up at our Facebook and Twitter accounts. We love chatting with you!
Mark Blake Facebook – MarkBlakeSmart
Mark Blake Twitter – @Smart_Mark_B
Pro Wrestling Post Facebook – ProWrestlingPST
Pro Wrestling Post Twitter – @ProWrestlingPST
So until next week….
ADIOS!