Welcome one and all, to your weekly irrelevant round-up of the week's hottest stories in pro wrestling. As always, I, "Smart" Mark Blake, have scoured the internet to find the biggest, strangest, and most interesting stories. So kick back, put your feet up and feast your eyes on this week's Pro Wrestling Post Week In Review for 2/24/19!
NJPW Announce Stars For UK Event Royal Quest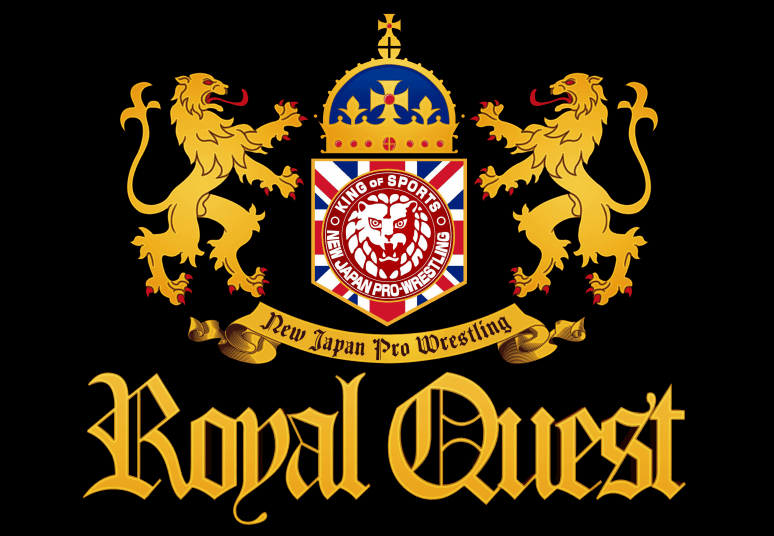 At last month's Wrestle Kingdom 13 mega show, it was announced that New Japan Pro Wrestling would be holding it's first solo show in the UK. Royal Quest will be held on Aug 31 in London, and this past week, the first three stars that are attending were announced:
Kazuchika Okada
Hiroshi Tanahashi
Tetsuya Naito
I like the cheeky dig about the visa issues from their last tour to the US 🙂 As a fellow Brit that adores NJPW, you can guaran-dam-tee that I'll be attending that show!
Netflix Working On A Hogan Movie
In news that came right out of left-field, Netflix announced that they are close to a deal for a Hulk Hogan biographical feature film.
And in even stranger news, Chris Hemsworth (Thor himself) is attached to play Hogan in the film! Apparently the film will focus on the rise of Hogan and will act like a kind of origin film of the Immortal One.
What you won't see will be any of the murkier parts of his life – sex tape and racism to name but two parts – as Hogan himself will act as an executive producer.
Week in Review for 2/24/19
Undertaker At Starrcast II = Vince McMahon ANGRY!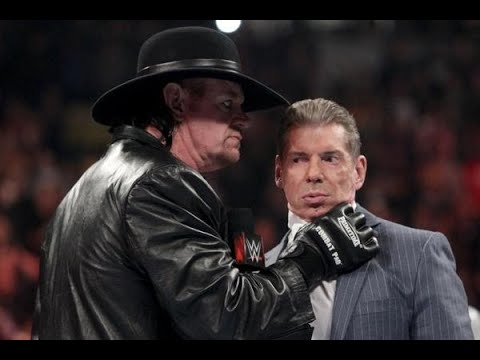 It's common knowledge that The Undertaker will be appearing at Starrcast II in May. What you may not know (but possibly speculated) is that Vince McMahon is pissed that Taker took the booking.
Dave Meltzer spoke on his Wrestling Observer Radio that there is "a lot of unhappiness" from Vince on Taker. The fact that a lot of AEW contracted talent are appearing at Starrcast makes it look like – in Vince's eyes – that the Undertaker is now affiliated with All Elite Wrestling.
Vince is now rumored to be shuffling the WrestleMania card to somehow get The Undertaker on the show in some capacity. Whether it's a match, promo or backstage skit.
Week in Review for 2/24/19
WWE's Black Friday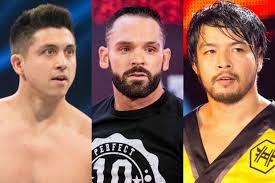 Last Friday (2/22) WWE released three talents from their roster –

Hideo Itami
Tye Dillinger
TJP
While the first two releases come as no surprise (both had asked for their release a few weeks ago), TJP's literally came out the blue. He was even featured on 205 Live this past week. Many are speculating that his release could have something to do with his comments on Ricochet debuting on Raw this Monday –
It looks like, from those tweets, that TJP was upset that it was a spot that he could have filled? I dunno, but I do know that you can bet they contributed to his release.
Itami and Dillinger on the other hand have been very proactive in getting their releases. Itami is probably on his way back to Japan with NJPW and All Japan likely destinations. A chance to rebuild his stellar name to what it was once before?
Dillinger has friends in high places it seems, as Cody (don't call him Rhodes) has gone public with saying that he would like to help out his former co-worker and friend. Cody and Tye both worked with each other in FCW, and Cody has gone on record saying that Tye was a major part in shaping Cody.
I hope that all three men land on their feet and can continue to wow the audiences across the world.
That's it for today's Week In Review. But as always I thank you all for reading not only my work, but all the work here at PWP each and every week. It doesn't go unnoticed.
If you have any comments, quries, or just want to chat then feel free to hit myself or Pro Wrestling Post in the comments below or on our social media. Just click the links –
Mark Blake Facebook – MarkBlakeSmart
Mark Blake Twitter – @Smart_Mark_B
Pro Wrestling Post Facebook – ProWrestlingPST
Pro Wrestling Post Twitter – @ProWrestlingPST
So until next Sunday….
ADIOS!