Welcome one and all, to your weekly irrelevant round up of the weeks hottest stories in pro wrestling. As always, I, "Smart" Mark Blake, have scoured the internet to find the biggest, strangest, and most interesting stories. So kick back, put your feet up and feast your eyes. Here is this week's Pro Wrestling Post Week In Review 2/17/19!
Jimmy Uso Arrested
I start today with what I think is big news. Especially considering that the WWE PPV Elimination Chamber is this evening.
Last Thursday 14 February (Valentine's Day), Jimmy Uso was arrested by police in Detroit, Michigan. This was while driving with his wife Naomi, according to TMZ.
According to their report, they were pulled over as the car they were traveling in was driving the wrong way down a one-way street. After being pulled over, officers could smell alcohol and ordered Naomi out of the car. She was the one driving. This led Jimmy to get "angry", get out of the car and confront said officers.
With being threatened with a taser, Jimmy apparently calmed down enough to be handcuffed and arrested for "disorderly conduct and obstruction". After being taken to jail he quickly posted a bond and was released.
This isn't the first time Jimmy has been in trouble with the law. Last year he was arrested for DUI.
Not long after news of his most recent arrest was reported, WWE issued this statement:
"Jonathan Fatu is responsible for his own actions"

 
Chris Jericho Teams With AEW For The Second Rock N Wrestling Rager At Sea
With the huge success of the first cruise, it was only a matter of time before a second event was announced.
In January 2020, the Chris Jericho Rock N Wrestling Rager At Sea Part Deux: Second Wave will depart from Miami, Florida, and set sail to the Bahamas. And as Jericho is contracted to All Elite Wrestling, it makes perfect sense to team up with AEW and use the roster on this cruise, much like the Ring Of Honor roster was used on the original cruise.
Pro Wrestling Post Week In Review for 2/17/19
The Villain vs Nick Aldis For The NWA Worlds Heavyweight Championship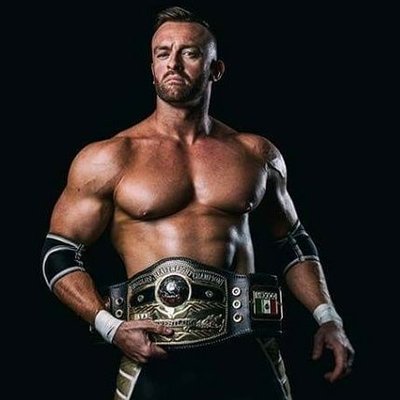 The Villain Marty Scurll will face fellow Brit and the current NWA Worlds Heavyweight Champion Nick Aldis at the NWA/Ring Of Honor Crockett Cup event on April 27, emanating from Concord, NC.
This would mark Scurll's first attempt at a world championship, and brings some star power to the NWA promotion with the loss of Cody (don't call him Rhodes).
As a fellow Brit, I'm really looking forward to this. The return of the Crockett Cup is especially welcome.
Pro Wrestling Post Week In Review for 2/17/19
War Games Is Now Officially WWE Property
Earlier this past week, WWE came to an agreement with Major League Wrestling to acquire the rights and trademarks to the WarGames match itself.
MLW trademarked WarGames back in 2017 as no-one else had done so, but when WWE ran the first NXT WarGames match, WWE officials looked into trademarking it, only to find that they were beaten to the pucnh by MLW.
A few momths back, WWE reached out to MLW and both sides worked out a deal for WWE to the rights and trademark. As part of the deal, MLW will no longer use the WarGames name or concept at all.
That's it for today's Week In Review, but as always I thank you all for reading not only my work, but all the work here at PWP each and every week. It doesn't go unnoticed.
If you have any comments, quries, or just want to chat then feel free to hit myself or Pro Wrestling Post in the comments below or on our social media. Just click the links –
Mark Blake Facebook – MarkBlakeSmart
Mark Blake Twitter – @Smart_Mark_B
Pro Wrestling Post Facebook – ProWrestlingPST
Pro Wrestling Post Twitter – @ProWrestlingPST
So until next Sunday….
ADIOS!