Hello one and all, welcome to your weekly irrelevant round up of the weeks hottest stories in pro wrestling. As always, I, "Smart" Mark Blake, have scoured the internet to find the biggest, strangest, and most interesting stories. So kick back, put your feet up and feast your eyes on this weeks, and the last week of 2018's Pro Wrestling Post Week In Review for 12/30/18!
All Elite Wrestling Countdown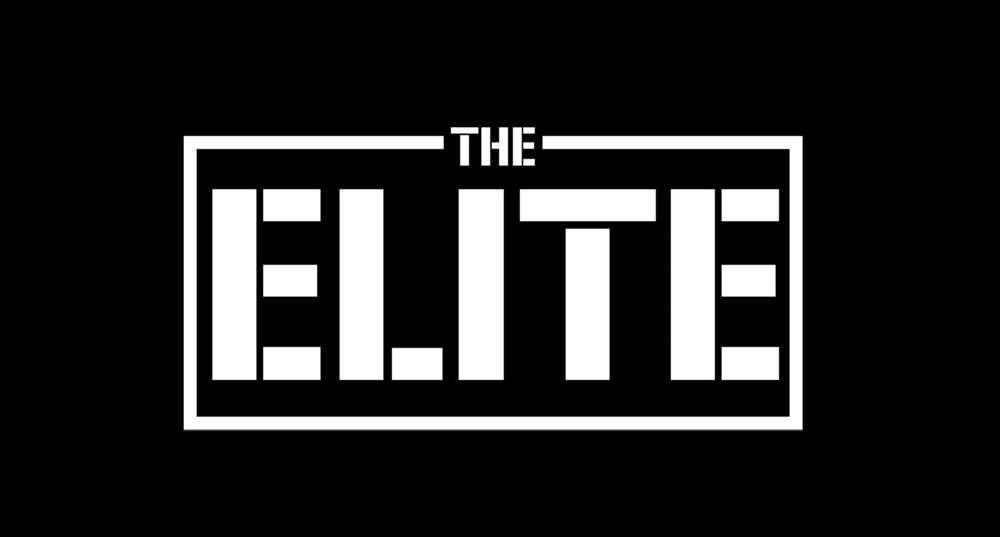 Wrestling and cryptic countdown clocks, it's like a match made in heaven. And you can add another countdown clock to the list as Matt Jackson of The Young Bucks posted one onto his Twitter recently, as seen below –
So folks, what's your guess? It's got to be All Elite Wrestling right? It's common knowledge that Matt and Nick's (as well as Cody's) Ring Of Honor contract expires Dec 31 and with the countdown expiring at 12.01 on Jan 1, all three will be legally able to talk about the next step of their wrestling careers.
Will it be the mythical AEW? Guess we'll find out in a few short days folks!
WWE Network Pilots Debut On YouTube
Over the Christmas/Holiday period, WWE dropped four potential pilots for their Network over on the YouTube platform. They are as follows –
Fashion Files: Cold Case Unit
Tyler Breeze and Fandango aka The Fashion Police, work on the case of who smashed a pie in the face of Kevin Owens
Xavier's Arcade
Xavier Woods heads to Philadelphia to take on WWE Universe members in a battle on NBA Jam
Kitchen Smackdown
Guest judges Noelle Foley, Mark Henry and Enes Kanter chow down on the dishes made by current WWE Superstars Dana Brooke, Curtis Axel and Alicia Fox, all under the watchful eye of host Bo Dallas.
Botch Club
Luke Gallows and Karl Anderson aka The Club settle down and take us viewers on a trip down botch lane, showing us that it's not all unicorns and stardust in the world of Sports Entertainment.
The feeling is that the shows with the highest viewership could be commissioned to a full series on the WWE Network. Fingers crossed for Kitchen Smackdown! You know that's gold Jerry, GOLD!*
*You do know that the last sentence was ironic? I mean you should all know me and my sense of humor by now yeah?
Will Ospreay – "Ibushi has gone from Idol to Rival"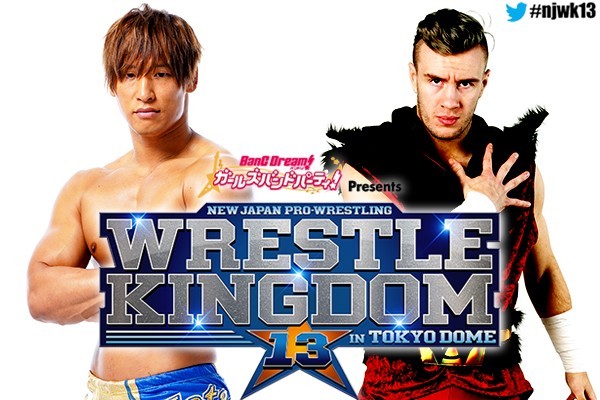 Wrestle Kingdom 13, the premier event in the NJPW calender, is only days away. And what better way to hype the event than to make it a little bit more personal.
Will Ospreay posted onto his Twitter a heartfelt message to Ibushi and the public in general –
In the post, Will talked about his late friend Kris Travis who died at the age of 32 in March 2016 after a second bout of stomach cancer. He was a FANTASTIC performer and I urge all of you to go out of your way and look at just one match of his.
He was a regular at PROGRESS Wrestling and Insane Championship Wrestling among other promotions, teaming often with Martin Kirby. In my eyes, he's still missed to this very day.
WWE Women's Tag Team Championships Announced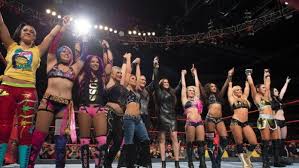 In a really understated way for such a big announcement, Vince McMahon (Or Uncle Vince to me) told the world on the Christmas Eve edition of WWE Raw that next year there will be womens tag team championships coming next year.
I say understated, but you can add funny/weird to that to, as he announced it as a comedy backstage segment –
I despair I really do. A huge major announcement thrown away like that…..ugh!
Anyway, even with a lucklustre announcement, the women WWE Superstars were extremely positive –
And that folks brings to an end not just another Week In Review, but 2018 as a whole. I just wanted to say, from the bottom of my heart, thank you all for not only supporting myself but Pro Wrestling Post. It's been an amazing year for us all at PWP and we can't wait for the ride that 2019 will give us all. We hope that you can tag along with us 🙂
As always, feel free to leave a comment below or hit me and Pro Wrestling Post up at our Facebook and Twitter accounts. We love chatting with you folks.
Mark Blake Facebook – MarkBlakeSmart
Mark Blake Twitter – @Smart_Mark_B
Pro Wrestling Post Facebook – ProWrestlingPST
Pro Wrestling Post Twitter – @ProWrestlingPST
So until next year….
ADIOS!