News! News! Get your news! Read all about it right here! Welcome one and all to your weekly irrelevant round-up of the week's hottest stories in pro wrestling. Pro Wrestling Post Week In Review 11/3/19. As always, I, "Smart" Mark Blake, have scoured the internet to find the biggest and most interesting stories.
Before I begin I'd just like to thank PWP head honcho Mark Madison for stepping into the breach while I was on holiday. He found some great stories and did a great job. Cheers dude! ?
Enough of me lets get into this week's Week In Review! –
---
Possible Reason Why WWE Employees And Talent Were Stranded In Saudi Arabia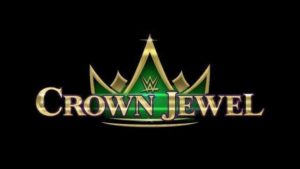 There is a rumor sweeping the internet that has piqued mine and many others interest. Former WWE Spanish announcer Hugo Savinovich, posted a video onto Facebook detailing this rumor – You can view that same video below. He began by saying that he had connections in the Middle East, Saudi Arabia, in particular, that claimed that mechanical failure on the plane bringing back talent simply wasn't true.
His sources had told him that WWE was owed hundreds of millions of dollars for the last two shows held in Saudi Arabia. Admittedly that figure sounds super high, especially as reports earlier in the year estimated the company generating between $40-$50 million per show.
From there Savinovich then went on to say that due to the owing funds, Vince McMahon himself cut off the Crown Jewel live feed in Saudi Arabia in retaliation. This is, in turn, upset the Crown Prince, so he ordered his officials to demand that all WWE staff and talent be taken off the plane right before departure.
Again I'd like to stress that this isn't a rumor that Savinovich is saying, he heard this directly from someone close to the situation that has direct knowledge.
If this or any part of this true then this is very worrying news. You don't go poking the bear that is the Saudi government, as events over the past year have proven. But if it is, then maybe WWE should stop running shows in the country. If there's no way of protecting your employees in that environment, then do not go perhaps?
AEW & NJPW Partnership In The Future? No According To Nick Jackson
AEW Executive Vice President Nick Jackson was asked on Twitter this week whether there could be a potential partnership with NJPW could be in the works. His answer was short, sharp and sweet as seen below.
Not happening.

— The Young Bucks® (@NickJacksonYB) November 2, 2019
To which someone else tweeted that of course, he would say that as he believes in kayfabe. Jackson then spoke very candidly about it in his reply.
It's really not happening. Been asked this thousands of times and telling the truth is always best. Don't want fans holding onto something that has zero chance of happening.

— The Young Bucks® (@NickJacksonYB) November 2, 2019
All the members of The Elite have said over the past year that there would be no partnership with NJPW. Whether that's due to their long-standing partnership with Ring Of Honor, or if NJPW and AEW really don't want to remains to be seen.
Yes, it's a shame, but if AEW goes on to make major waves in the industry, they can quite rightly say that they did it on their own two feet.
Lance Storm Going Back To WWE
I wrote earlier in the year that Lance Storm would be closing his Storm Wrestling Academy in Calgary, Alberta Canada. I noted that Storm himself wasn't done with the industry. And he revealed this week what his next step would be.
He announced via his Twitter that he would be returning back to the WWE as a Producer (Agent) once his school closes its doors.
For those wondering: After SWA closes I will be returning to the #WWE to work as a Producer. I'm really looking forward to working with such a high level of talent again.

— Lance Storm (@LanceStorm) November 2, 2019
This wouldn't be his first time in the job, as back in March of this year, he worked a trial run for Impact Wrestling as a producer. Working with his old buddy Don Callis who works as Executive Vice President.
NXT UK Invades 205 Live Next Friday
With both Raw and Smackdown emanating from Manchester, England, next week, it was announced that the NXT UK roster would be invading 205 Live next Friday night.
As both shows are very dear to my heart, I find this super exciting. I was the PWP correspondent for 205 Live and it introduced me into not just a whole multitude of new and exciting talent, but a style all of its own.
Add into the mix my UK brethren from NXT UK and you will have a barnstormer of a show, believe that!
As usual with Raw and SD being held in the UK, both those shows will be aired in the US on a tape delay. Which means us Brits get to see
Next week's SmackDown and 205 Live will air on a tape delay from Manchester, England at the Manchester Arena.
---
That's it for today's Pro Wrestling Post Week In Review for 11/3/19. Some great little nuggets of news if I do say so myself. As always I thank you all for reading not only my work but all the work here at PWP each and every week. It doesn't go unnoticed. We'll see you back next week for another edition of Week in Review!
If you have any comments, queries, or just want to chat then feel free to hit me or Pro Wrestling Post in the comments below or on our social media. Click the links below to do so –
Mark Blake Facebook – MarkBlakeSmart
Mark Blake Twitter – @Smart_Mark_B
Pro Wrestling Post Facebook – ProWrestlingPST
Pro Wrestling Post Twitter – @ProWrestlingPST