Welcome one and all, to your weekly irrelevant round up of the weeks hottest stories in pro wrestling. As always, I, "Smart" Mark Blake, have scoured the internet to find the biggest, strangest, and most interesting stories. So kick back, put your feet up and feast your eyes on this weeks Pro Wrestling Post Week In Review for 1/13/19!
All About All Elite Wrestling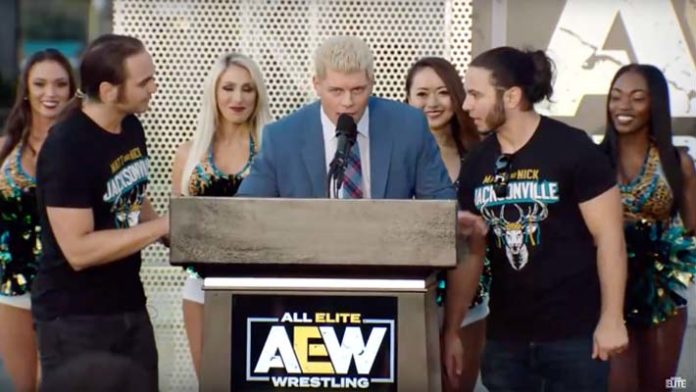 Unless you've been under a rock for the last few days, you'll know that AEW (All Elite Wrestling) held a rally in Jacksonville, Florida last Tuesday that has shook the wrestling world. It's common knowledge now that PAC, Chris Jericho, MJF, Joey Janella, Penelope Ford and Britt Baker have signed, but in the days that followed more news has become available:
Cody (don't call him Rhodes) and The Young Bucks (Matt and Nick Jackson) signed three-year deals with the upstart company. They are exclusive deals but if AEW strikes a deal with a NJPW/ROH/Impact, they would be able to work there.
In regards to their actual contracts, all three are indeed Executive Vice Presidents of AEW, with Cody focused on singles and The Bucks focused on tag team wrestlers. It was also announced that tag team wrestling will be featured more highly in AEW events than most major promotions.
– Talking of contracts, MJF, Joey Janella and Penelope Ford have signed non-exclusive deals. The Bad Boy and Ford will be able to work other certain indie shows (details unavailable at time of writing), while MJF has recently signed a two year deal with MLW (Major League Wrestling) and will work both at both promotions..
–In regards to their Women's division, sources have said that all women from across the world are being scouted with Stardom in Japan a huge promotion of interest to them.
AEW trademarked the phrase "Tuesday Night Dynamite" a few weeks ago which made people ask about a possible TV deal in the works. It has been reported that there have been very "serious negotiations" with at least TWO major cable TV networks, for a weekly two hour prime time show. No deals have been reached yet but the fact that money is on the table shows that talks are at an advanced stage.
There could be another All In show to celebrate the first anniversary of the first show in early September this year, held once again at the Sears Centre in Chicago, Illinois.
Lars Sullivan Push Halted Before It Began?
Dave Meltzer broke the news earlier this week that not only was Lars Sullivan being readied for a main roster call up, but he would be having a WrestleMania match against John Cena too.
He noted that the program between the two would have started at this month's Royal Rumble PPV.
Lars should have had dark match after last Monday's Raw but he left the show early due to an anxiety attack. WWE officials then re-arranged another dark match for him after Tuesday's SmackDown Live but Lars didn't show and apparently flew back home to Colorado.
In recent times, WWE has been very understanding of mental illnesses (in light of Mauro Ranallo's public battle with depression) but it's not known if their plans for Lars have changed.
AXS TV Introduce Friday Night Fights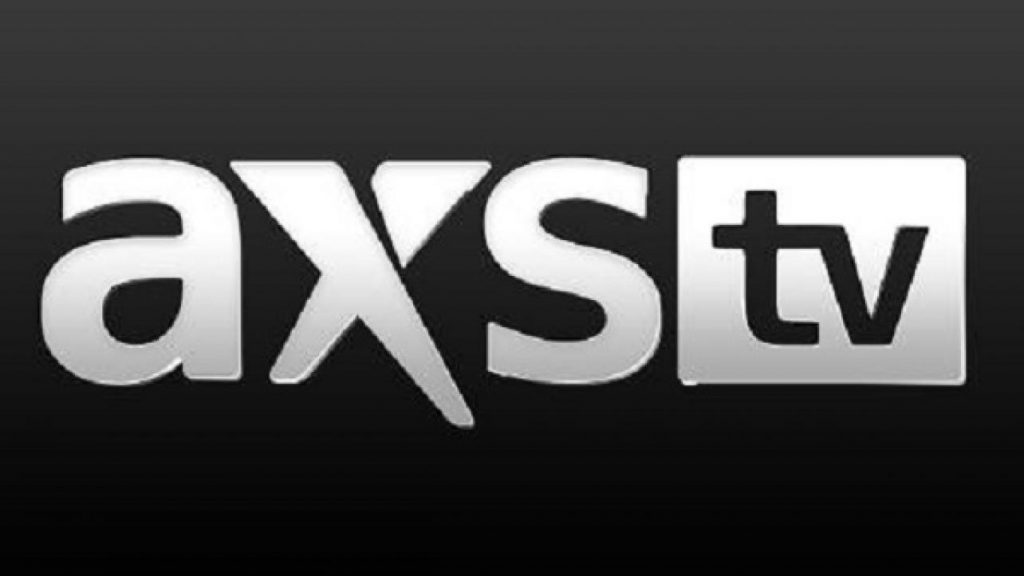 AXS TV announced during the week that they will be soon launching a three-hour block on their network as of next week, called Friday Night Fights. This block will showcase NJPW, WOW and MMA events, and is scheduled as follows –
8PM ET – New NJPW series
9PM ET – BRAND NEW Women Of Wrestling (check out our profiles on the Women of Wrestling talent from our own Brandi Wagner here)
10PM ET – Live MMA events
I really envy those of you that have access to AXS. My Friday nights consist of talk shows and watching people watch TV shows and then talk about it……British TV isn't all that and a bag of chips you know 🙁
NJPW Wrestle Kingdom Fallout
Former IWGP Junior Heavyweight champion and NJPW stalwart KUSHIDA, held a press conference during the week to announce that he will be leaving NJPW at the end of his contract, which is the end of this month.
Chris Charlton, who you may have heard on commentary at Wrestle Kingdom 13, and is an NJPW historian and all round egg head of Japanese wrestling, translated KUSHIDA's statement and tweeted it out in English as you can see below –
The rumor mill has been in full swing for a month or two as to where KUSHIDA will be signing next, with WWE looking like the most likely destination.
In response to KUSHIDA's news, Will Ospreay tweeted out his thanks –
Ospreay also spoke about former IWGP Heavyweight Champion Kenny Omega leaving the company too with a heartfelt message to The Best Bout Machine himself;
And that folks brings to an end this week's Week In Review!
As always folks, please feel free to leave a comment below this post or hit me and Pro Wrestling Post up at our Facebook and Twitter accounts. We love chatting with you!
Mark Blake Facebook – MarkBlakeSmart
Mark Blake Twitter – @Smart_Mark_B
Pro Wrestling Post Facebook – ProWrestlingPST
Pro Wrestling Post Twitter – @ProWrestlingPST
So until next week….
ADIOS!