SPW New Zealand is back in action and geared up for a very exciting 2020 with Fight for Gold. On Saturday, February 8th, 2020, SPW New Zealand returns to the Corinthian Centre for the event in question.  The 2020 edition of Fight For Gold is going to be loaded with incredibly exciting wrestling action for fans of all kinds. The champion has never been a more marked man than when the bell rings to start the night at Fight For Gold each year.
The champion, Shooter Shane Sinclair, not only will be defending his SPW New Zealand Championship but he also has to worry about if someone will take the opportunity to cash in the Fight For Gold briefcase. The Fight For Gold briefcase will be given to the winner of a match earlier in the evening. The winner has the opportunity to cash in their championship opportunity at any time.  SPW New Zealand always brings top-level productions and Fight For Gold 2020 is going to really set the bar for the upcoming year.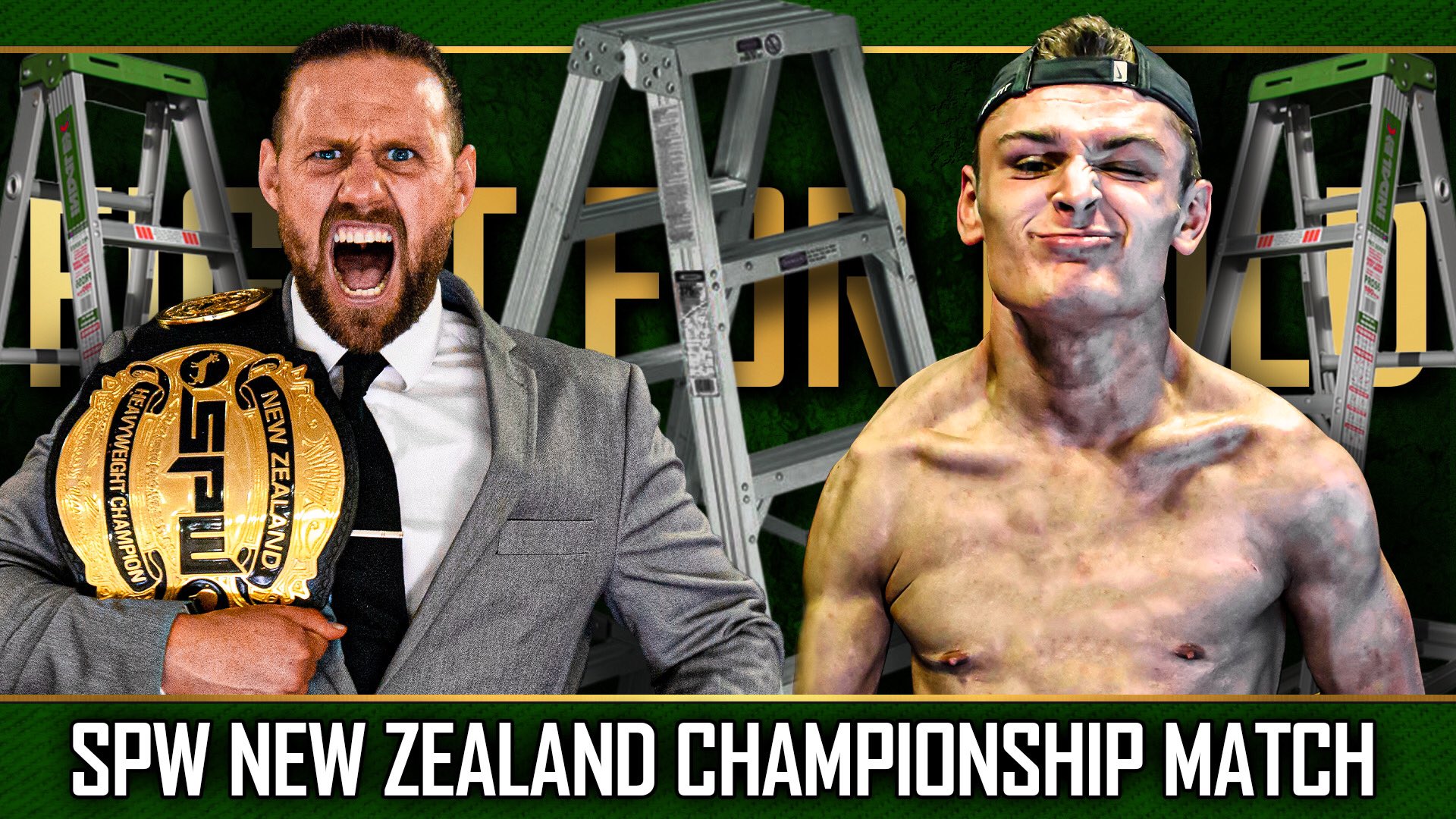 SPW New Zealand Championship Ladder Match
Shooter Shane Sinclair vs Falcon Kid
Falcon Kid was given the distinct honor of picking the type of match that the championship would take place in. He chose to have his championship opportunity be inside of a ladder match.  While the ladder match seems extremely fitting to the quick speed and high flying ability of the Falcon Kid, it also comes with one disadvantage. Shooter Shane Sinclair will have the opportunity to utilize his connections in order to gain advantage over Falcon Kid.
Shane Sinclair, even without resorting to underhanded tactics, is a marvel inside the squared circle. With graceful technical ability, Sinclair can break down any challenger set before him.  Falcon Kid could be the ultimate upset king when the final bell rings and shock SPW to the core by becoming the new SPW New Zealand Champion. The storybook finish to the match could have a short-lived dark cloud linger overhead, though.
The winner of the Fight For Gold briefcase could very well take their shot right then and there. Sinclair will stop at nothing to assure that he walks away at the end of the night still with his championship belt despite any circumstances that may occur through the night.  This match has a lot to factor in and should be an edge of your seat back and forth match with the heart of SPW hanging above the center of the ring.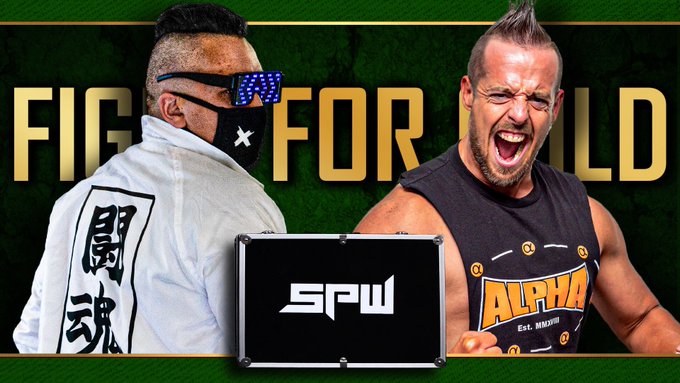 Fight For Gold Briefcase Match
Wana Fight vs Charlie Roberts
A clash between two of the rising names in New Zealand wrestling. If an opportunity of a lifetime has to be on the line then you want two wrestlers who are going to fight with heart and passion to get their victory. Charlie Roberts will look to get inside the head of his opponent and break him down from the inside out.  Wana Fight will have to maintain true focus to overcome Charlie Robert. Wana Fight is the perfect wrestler for the job and will deliver a hard-hitting affair with a never-quit attitude.  These two are going to give an epic battle to the fans. At the end of it all, we very well could be getting our first look at the next face of SPW New Zealand.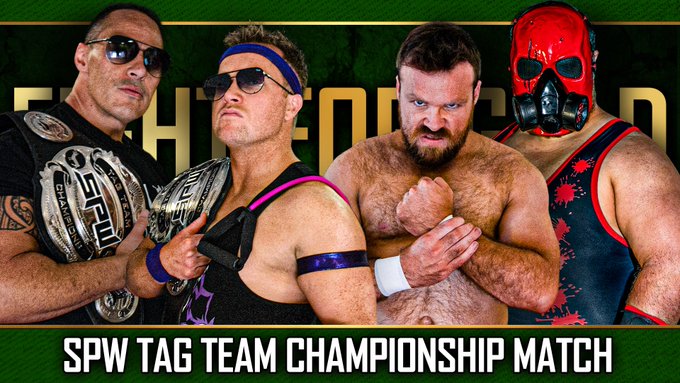 SPW Tag Team Championship Match
Power Tools vs CTRL
Power Tools is a perfect team name choice for the recently crowned SPW New Zealand Tag Team Champions. Hammer and Will Power formed their pairing quickly but there was an instant connection between the two wrestlers.  Hammer and Will Power quickly clicked and were able to topple Detention in order to be crowned the SPW New Zealand Tag Team Champions.
At Fight For Gold 2020, the champions are going up against a considerable threat through all of SPW – CTRL.  Not just a tag team but an entire stable that has been creating havoc all through SPW.  CTRL has the chance to add some gold to their faction by taking down Hammer and Will Power.  CTRL might pose a threat in numbers but Power Tools will never let the numbers game get the best of them.  This will definitely be a real highlight match that perfectly showcases the tag team division in SPW.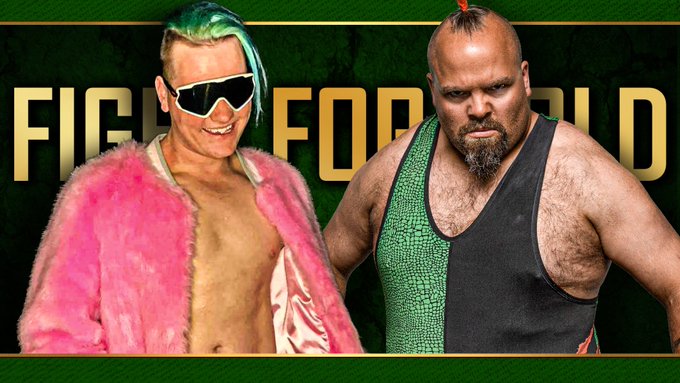 Cool Guy Sky vs Human Hate Machine T-Rex
Cool Guy Sky is new and improved and ready to set his new year off to a roaring start in singles competition.  Sky has got the look and the in-ring skill to take himself to the top, but there will always be obstacles along the way.  No obstacle will ever be as big as the Human Hate Machine T-Rex.
T-Rex had been pulverizing opponents inside the squared circle for years. He has made the SPW ring his very own.  If you ever want to show that you have what it takes to be a top performer, you have to go through T-Rex first.  At Fight For Gold, Sky has a lot to gain from victory in this match, but T-Rex is not looking to help make any new names at his expense.  Expect a collision of hard-hitting wrestling action from a master of the squared circle.  Cool Guy Sky very well might just have the confidence and skill it takes though to bring the big man down for the count.
SPW New Zealand delivers each and every time that they put on one of their events.
The team on hand, in every aspect, gives you an experience that is worth your time. If you have not yet watched SPW New Zealand then you are truly missing out on some of the most incredibly produced independent wrestling that is currently available around the globe.  If you go to the SPW New Zealand website and click the SPW On Demand button you will find instruction on how to get yourself signed up for the SPW On Demand content.
The site is incredible and the editing team does a fantastic job of getting these events put together and available for our own entertainment.  Coupled with the great stories and amazing in-ring action, you will not want to miss out on SPW and especially Fight For Gold 2020.  The live experience looks like it would be a breathtaking time as well and the fans on hand always get to go home with an experience they will never forget.  Fight For Gold 2020 has a massive card lined up and is sure to be a huge hit for the company as they roll forward with the new year.