Southern Pro Wrestling out of New Zealand will host their first flagship show of 2019 on February 16th 2019. Fight For Gold there will be four matches that take place, with the winners of each of those matches going on to take part in a fatal four way ladder match. The ladder match itself will be for the Fight For Gold briefcase. This will allow the winner to cash it in for a championship opportunity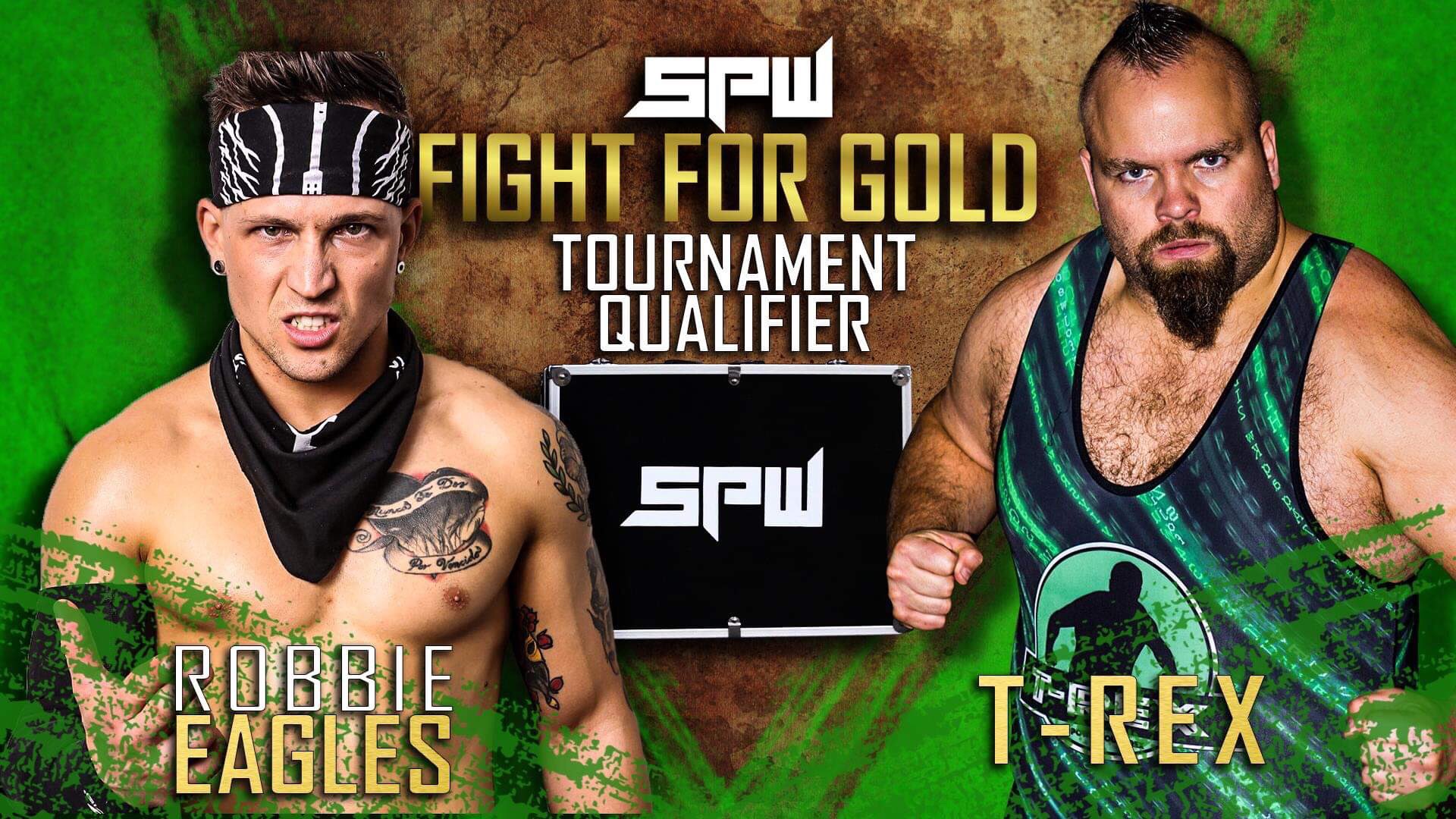 The first match of the Fight For Gold tournament will be contested between Robbie Eagles & T-Rex. Robbie Eagles may be a name that you have heard of before. Fans who follow New Japan Pro Wrestling may recall not too long ago when Bad Luck Fale announced Eagles as Taiji Ishimori's partner in the Super Jr. Tag Team Tournament. Robbie Eagles and his alignment with the Bullet Club make this Australian-born wrestler a bookie's favorite to win. T-Rex is simply not going to allow any bookie's favorites to worry him one bit. T-Rex is a big, lethal, intimidating powerhouse of a man. He will stop at nothing to assure that the rising star of Eagles gets nowhere near the Fight For Gold briefcase.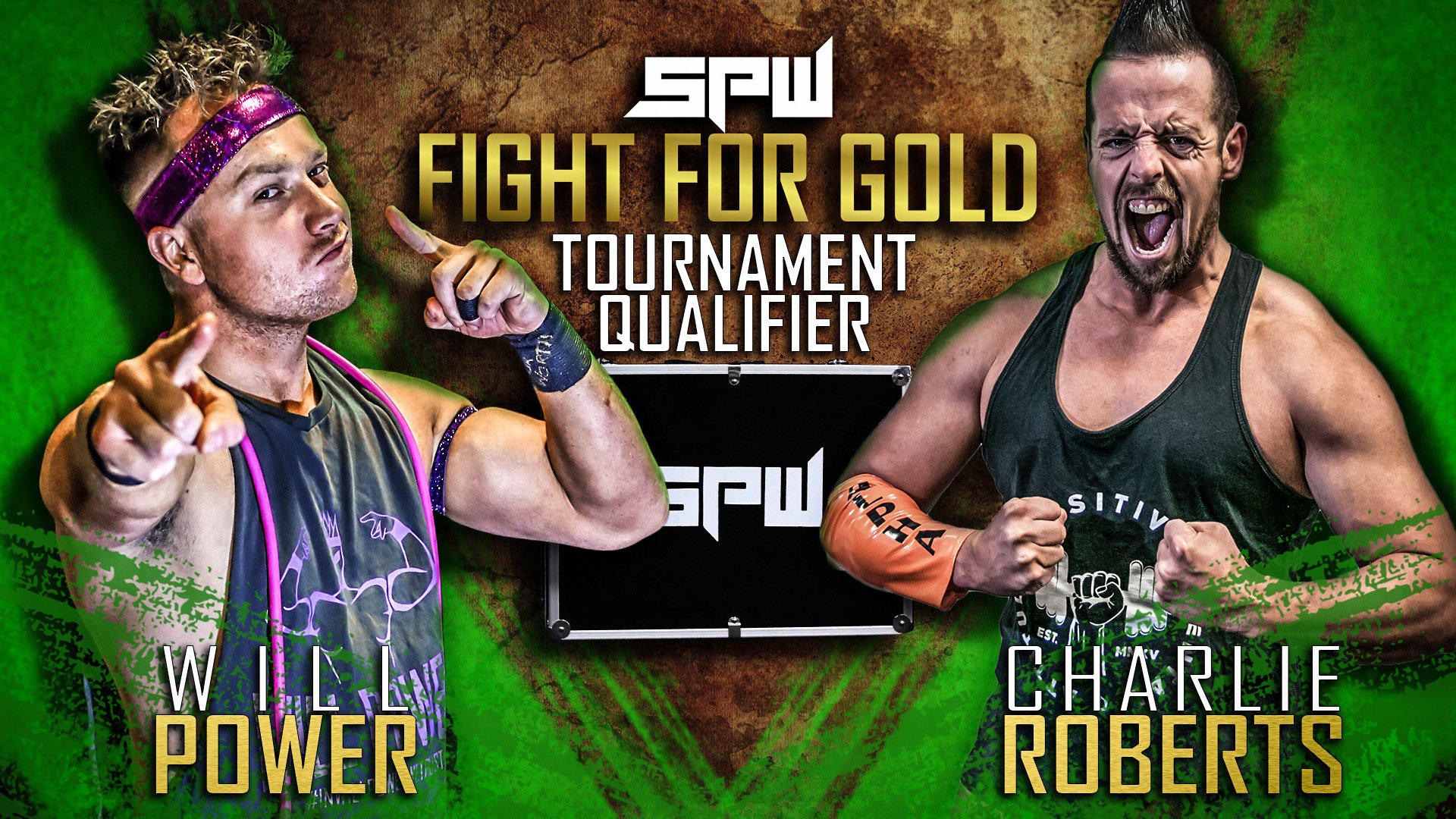 Charlie Roberts has made it known that he feels his opponent Will Power will be nothing more then a stepping stone on his way to a shot at the SPW New Zealand Championship. Roberts brings a lot of experience to the table and looks to be a favorite for victory in this match. He also is a strong contender to walk out with the Fight For Gold briefcase. Do not count Will Power out though, as he is a former SPW New Zealand Champion. Power has a lot of experience himself and will not let the words of Charlie Roberts cloud his mind. Will Power looks to pick up the victory and earn his way back to the top of the SPW hierarchy.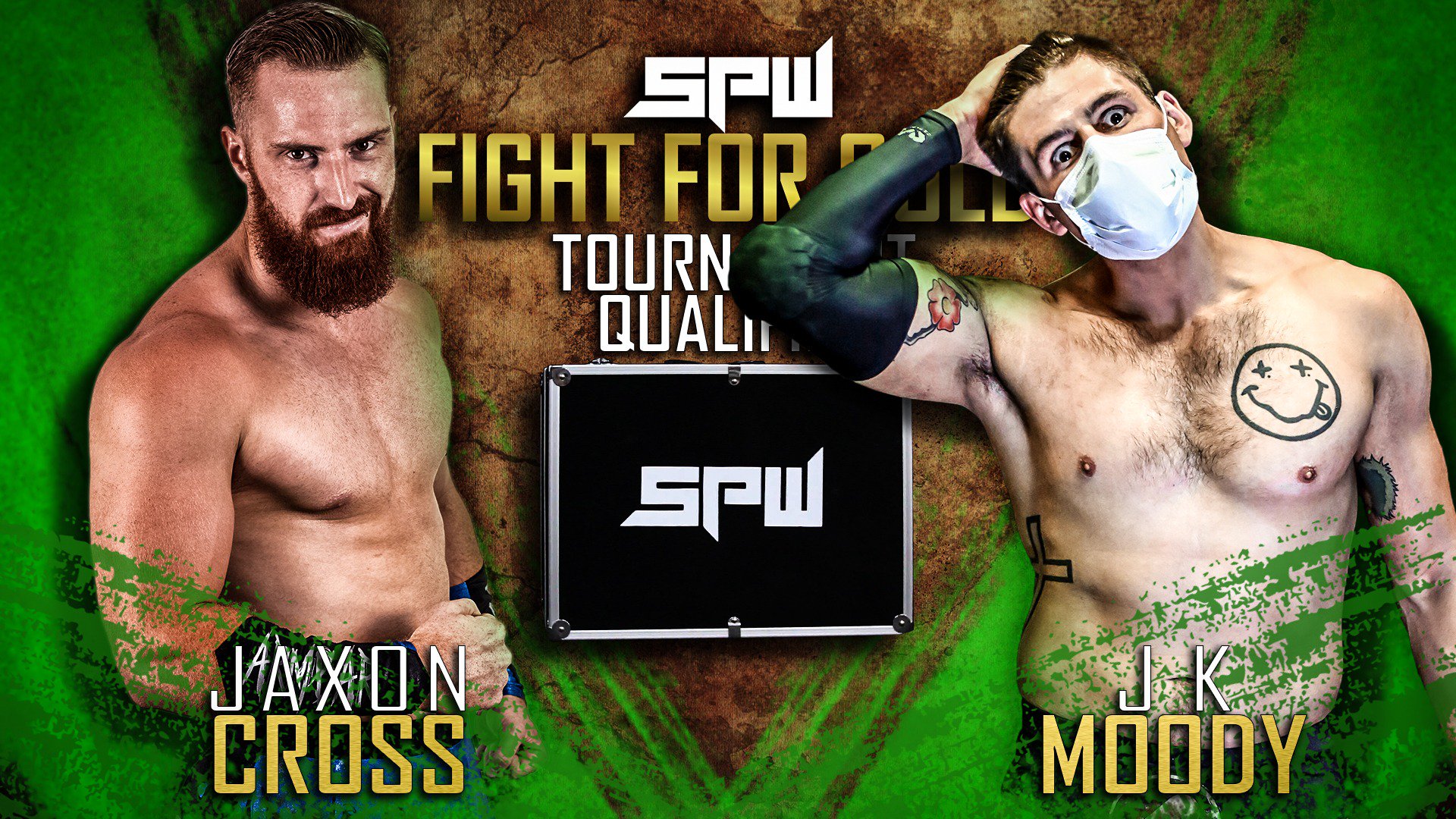 Jaxon Cross & J.K Moody will lock up to qualify for the fatal four way match. These two wrestlers have really started to cement a name for themselves. The only unfortunate part of this encounter is we can only have one winner. Well, two winners if you include those of us watching the match. J.K Moody has had a very quick rise to the top of SPW having only made his debut in 2016. J.K Moody says he is the antidote, but will the antidote have what it takes to claim victory? Jaxon Crosss hungry for his opportunity as well. He very well could put a stop the rise of J.K Moody here in this match. Cross is a tall, quick, and agile grappler who can lock his opponents in a arm bar when they least suspect it.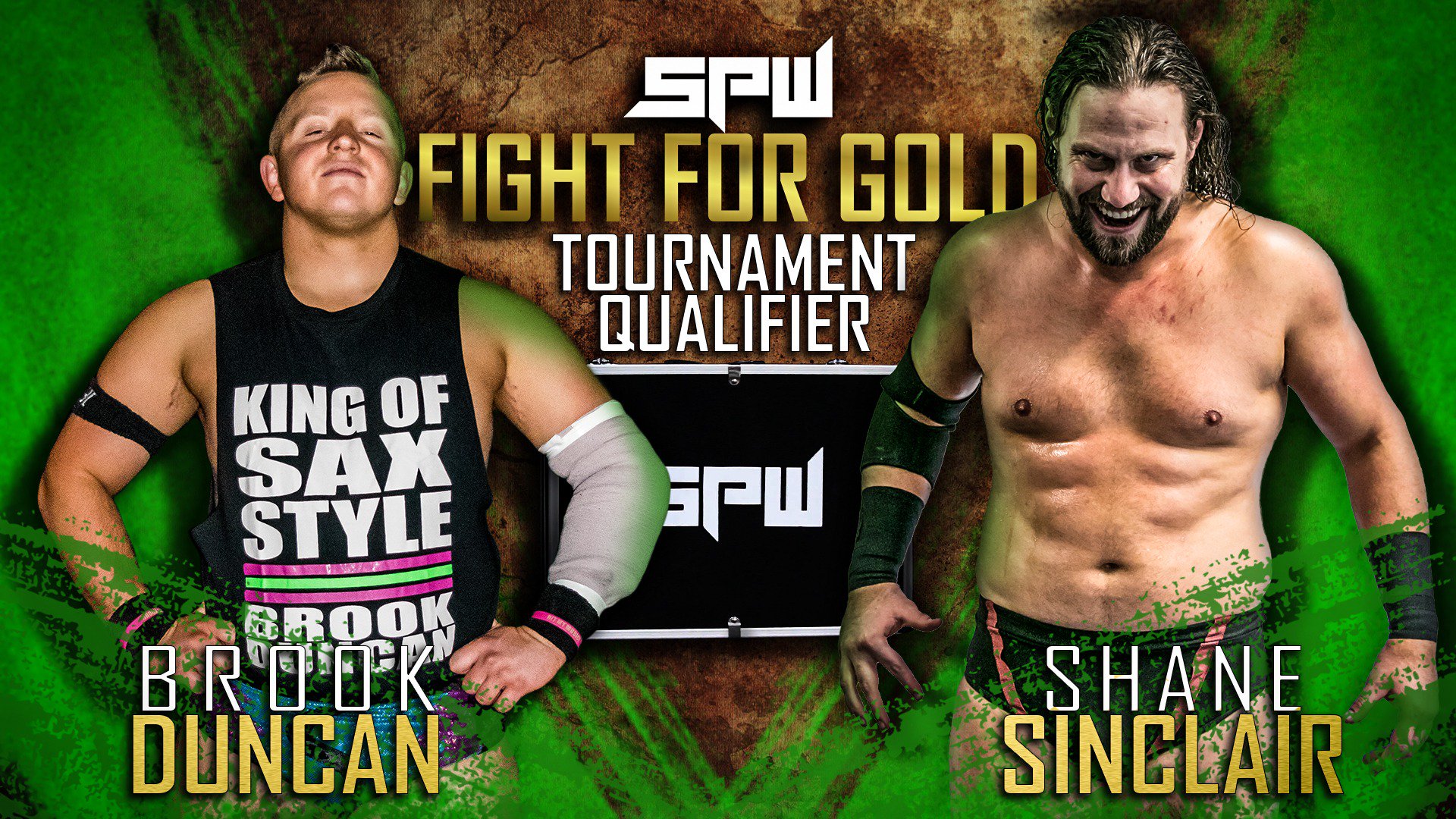 The king of sax style Brook Duncan makes his return to SPW in the final qualifying match against Shane Sinclair. The shooter Shane Sinclair was the very first SPW New Zealand Heavyweight Champion. He will be laser focused heading in to this one on one encounter. Brook Duncan will have to bring his A game here or Sinclair the pure wrestler will crush his hopes of earning his way in to the fatal four way match.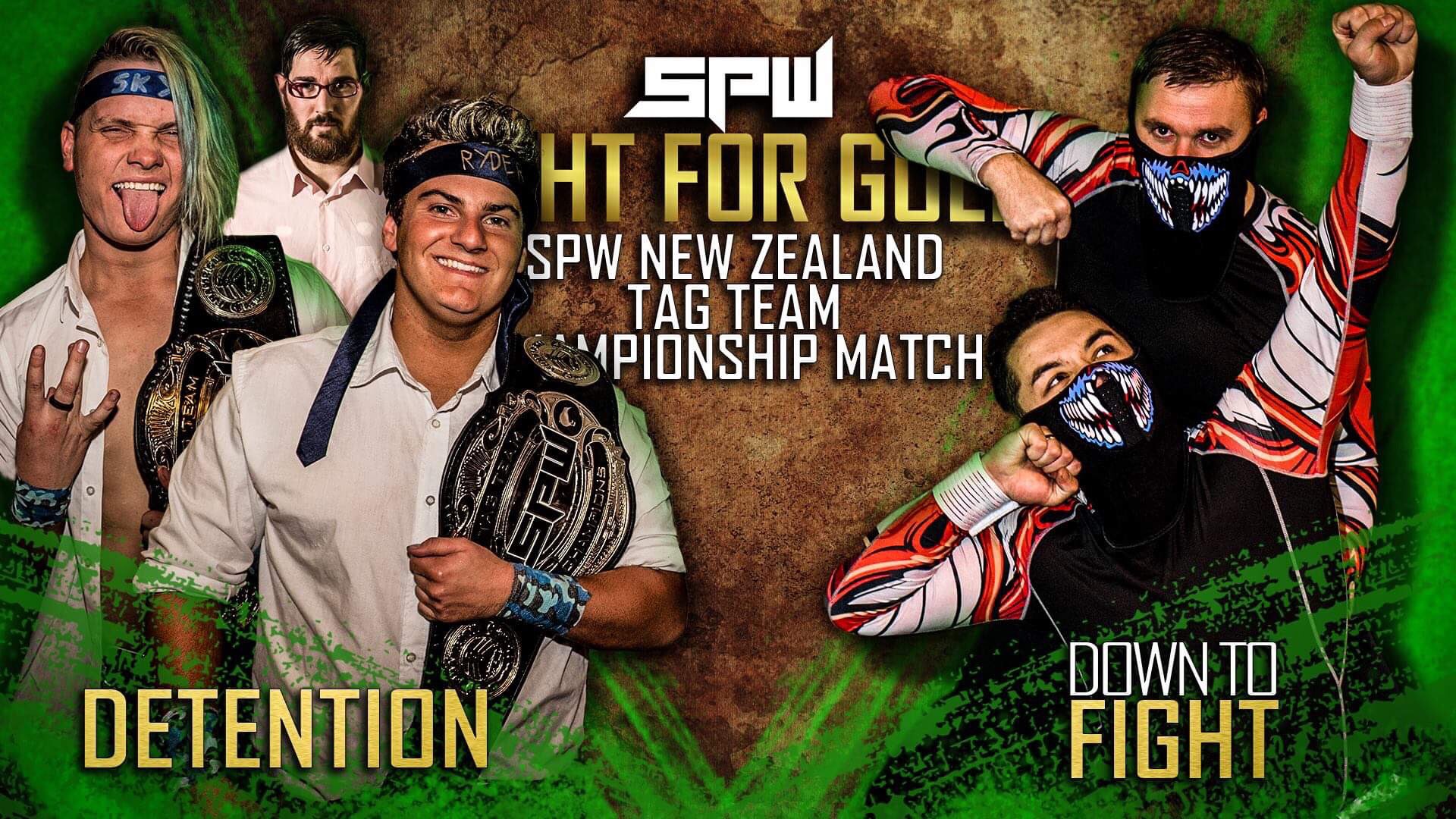 Only to add to the excitement of this already stacked card, Fight For Gold also has a tag team championship match scheduled. Champions Detention will be defending their titles against Down To Fight. The SPW General Manager Professor Palmer has added a stipulation to the match where if Down To Fight do not win the match, they will be forced to split up as team. With the titles on the line and their partnership at risk Down To Fight will look deep inside themselves to find that extra bit of something to assure victory.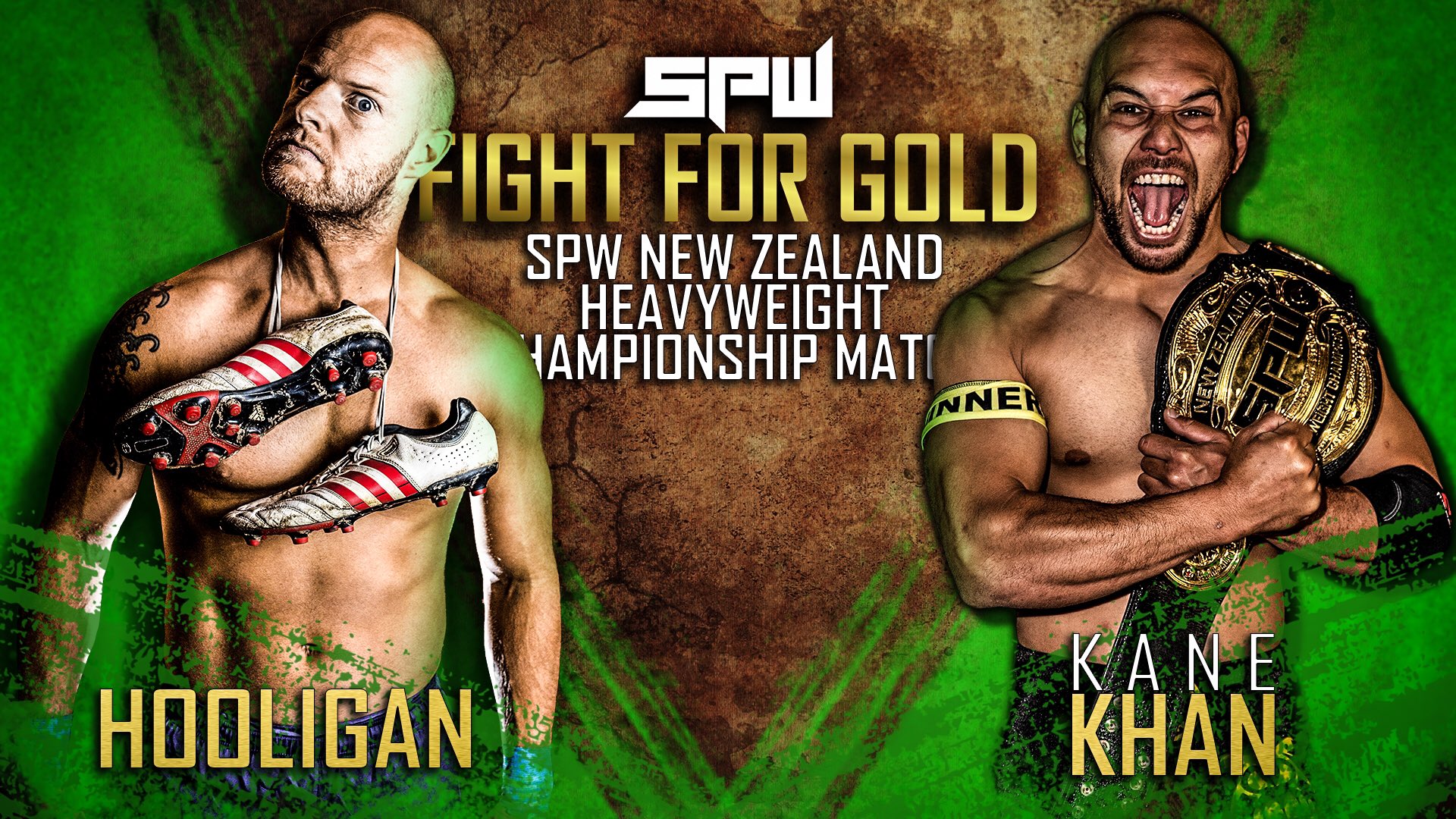 No Fight For Gold event could be complete without a SPW New Zealand Championship match. Hooligan who continues to remind everyone of his victory over Will Osprey is looking to claim the top prize in the company. Standing in the way of Holligan's plans is the current champion Kane Khan. This match is guaranteed to deliver, but who will be standing tall once the dust finally settles? Will Khan be able to hold on to his championship? Will Hooligan run through Khan and capture the gold? Who will walk out with the Fight For Gold briefcase after the fatal four way ladder match? Who will be ready to stare down the champion at the end of the night ready to make their claim to the belt? If you are able to attend the event in person you should definitely get your tickets at https://www.eventfinda.co.nz/2019/spw-fight-for-gold-2019/invercargill
If you live outside of New Zealand and are unable to attend the event live, then there are two ways you are able to catch up on the SPW action. First way to check out previous SPW events is through our good friends at POWERSLAM.TV which is you go there and use the coupon code MUNSONED you will be able to get a free one month trial of their service. The second way to watch which includes access to current events for SPW is to download SPW On Demand from Google Play or The App Store. For a low monthly fee you can stream New Zealand's finest wrestling from the stars of SPW. So what are you waiting for, go download the app and get ready to enjoy Fight For Gold.