Sporting a pair of shades and immeasurable lethargy, there are few AEW wrestlers as carefree as Orange Cassidy. To say that The Lethargic Lothario is divisive would be an understatement; for every wrestling fan that's behind his act, there's another fan that can't stand it.
Nonetheless, there's no denying the popularity of Cassidy. After years of building popularity on the independent scene, Cassidy now finds himself as one of the newest members of the All Elite Wrestling roster.
Before Cassidy makes his way to AEW, as a full-time member of the promotion's roster, it's important to look back at "Freshly Squeezed's" career thus far. Early on, he learned under the tutelage of such men as Mike Quackenbush, the founder of CHIKARA.
He made his debut for Ground Breaking Wrestling, based out of Pennsylvania, in 2004 under the name "JC Ryder."
As Ryder, he worked alongside Danny Rage, forming a New Jersey Independent All-Stars team. Though they won a number one contenders match for the GBW Tag Team Championship in August, they failed to claim said championship the following month.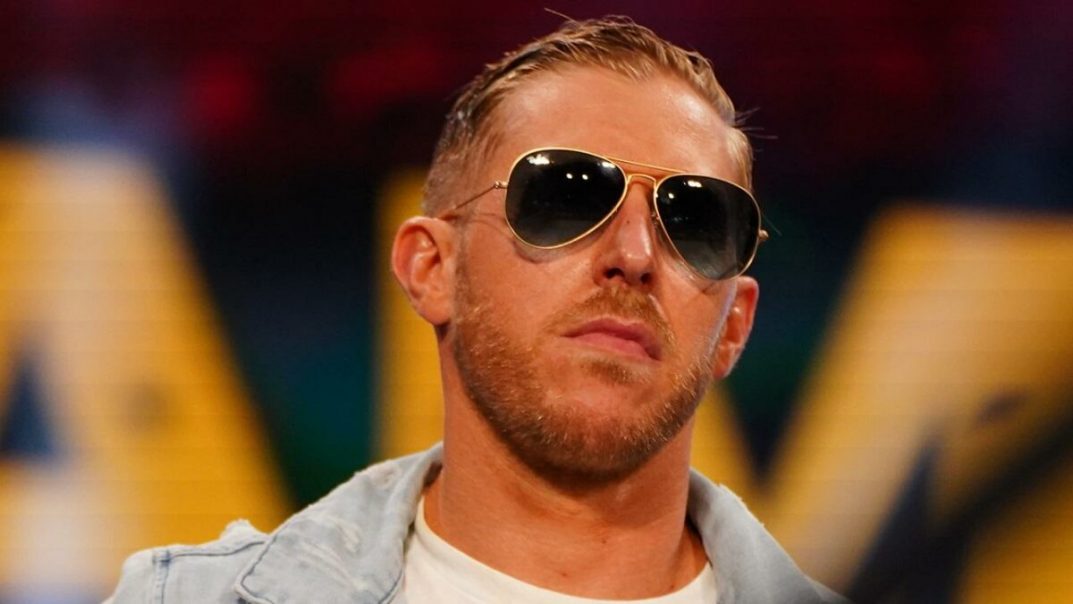 In January of 2005, Ryder claimed his first championship, teaming with Rage to win the GBW Tag Team Championship from Xtreme Pandemonium, Apollo Cruz, and Buster Maccabi. In February, Ryder made his CHIKARA debut at the Tag World Grand Prix event, teaming with Lucky, Anthony Franco, and Matt Turner to win an eight-man tag team match.
By May, The New Jersey Independent All-Stars dropped the GBW Tag Team Championship to Ian Cross and CORE. In November, Ryder and Rage competed in GBW's Mini Tag Team Tournament, defeating The Diamond Icons in the first round before losing to The A-Team, Cruz and Scott Adams, in the finals. Nonetheless, Ryder and Rage remained a fixture in GBW's tag team division throughout the year.
Orange Cassidy
Following an unsuccessful GBW Tag Team Championship match in February of 2006, The New Jersey Independent All-Stars defeated Ryan Phenix and Nikki Star, The Untouchables, for the gold a second time in April.
Ryder and Rage would make their official Combat Zone Wrestling debut in July, losing to Andy Sumner and Drew Gulak, Team AnDrew, at A Prelude to Violence. The New Jersey Independent All-Stars went on to face Cheech and Cloudy in the summer, which included a victory over the latter team in a cage match in August. By December, Ryder and Rage dropped the GBW Tag Team Championship back to The Untouchables.
The New Jersey All-Stars started 2007 off with a statement, challenging for the CZW Tag Team Championship in February. In CZW, they worked with such units as Team AnDrew and BLKOUT. Ryder debuted for Philadelphia-based Pro Wrestling Unplugged by May, where the "Orange Cassidy" moniker spawned.
In January of 2008, Cassidy wrestled a dark match for Ring of Honor, teaming with Vin Gerard in a losing effort to Pelle Primeau and Kyle Durden. Cassidy also competed for the PWU Tag Team Championship on numerous occasions.
Cassidy worked another dark match for Ring of Honor in January of 2009, this time against Bobby Dempsey. He would go on to wrestle numerous televised matches for the promotion, working with Eddie Kingston and The American Wolves along the way.
In January of 2010, Cassidy debuted for Pro Wrestling Respect, based out of New Jersey, where he worked with old rivals like Dempsey and new talent, including Mike Sydal.
Fast forward to September of 2012, where Cassidy made his debut for EVOLVE. At EVOLVE 17, Cassidy teamed with Drew Gulak and Chuck Taylor in a losing effort to Rich Swann and The Super Smash Brothers.
The following November, Cassidy debuted for Dragon Gate USA, scoring his first win in the promotion alongside Gulak and Taylor against Cheech, Caleb Konley, and Scott Reed.
The Gentleman's Club
At EVOLVE 19, in April of 2013, Cassidy and Gulak of The Gentleman's Club faced Brian Kendrick and Johnny Gargano in a losing effort. From there, Cassidy and Taylor teamed up for the Young Bucks Invitational, which took place in September.
Though they defeated Dos Ben Dejos on the 21st, they would lose the four-way the night after to The Bravado Brothers.
2014 saw The Gentleman's Club in title contention on numerous occasions, including the Open the United Gate Championship in February and April. In November, Cassidy debuted for Beyond Wrestling; another promotion fans would associate him with.
He competed in the promotion's Tournament for Tomorrow 3, teaming with Taylor in a losing effort against Team Tremendous.
Starting in April of 2015, The Gentleman's Club members Cassidy, Taylor, Gulak, and The Swamp Monster competed in CHIKARA's Challenge of the Immortals. During this tournament, The Gentleman's Club faced off with numerous teams, scoring victories over the likes of Battle Hive.
The Gentleman's Club failed to win, however, ending with 6 points. Nevertheless, the Gentleman's Club remained a fixture in the independent scene in 2016, not only in CHIKARA but Beyond Wrestling as well.
In late 2007, Cassidy began working for Powerbomb.tv. In particular, he worked with fellow CHIKARA star UltraMantis Black.
Beyond Wrestling
During the beginning of 2018, Cassidy remained with Beyond Wrestling, scoring victories over Swoggle and Bill Carr, just to name a few competitors. In March, alongside Taylor, Cassidy competed in Fight Club: PRO's Dream Tag Team Invitational.
Unfortunately, the Gentleman's Club members lost to Moustache Mountain, Trent Seven, and Tyler Bate in the first round. By April, Cassidy made his debut for Game Changer Wrestling at Joey Janela's Spring Break 2, competing in the battle royal that The Invisible Man ultimately won.
In August, Cassidy made his second GCW appearance at Joey Janela's Lost in New York. He competed in the Grab the Brass Ring six-way ladder match that Jimmy Lloyd won. Though he lost his first GCW matches, Cassidy would rebound by not only winning a Powerbomb.tv Independent Championship number one contenders match in November but scoring a victory Kikutaro at GCW's The Dynasty event in December.
By the end of 2018, Cassidy defeated Tracy Williams for the Powerbomb.tv Independent Championship; this marked the first singles championship of his career.
Orange Cassidy in EVOLVE
Throughout the first few months of 2019, Cassidy successfully defended his championship against Eddie Kingston and Tom Lawlor. At EVOLVE 123 in March, he wrestled a surprise of a match against NXT Superstar Velveteen Dream. Ultimately, the Dream emerged victorious, though this match greatly boosted Cassidy's popularity.
Orange Cassidy would go on to make his first appearance for All Elite Wrestling, in May, at Double or Nothing. During the Casino Battle Royale, as one of the "Spades," Cassidy's sluggish wrestling style was on full display. He performed a few lazy kicks on Tommy Dreamer before being eliminated by the ECW legend.
The next day, Cassidy dropped the IndependentWrestling.tv Title to Kris Statlander. Orange Cassidy would regain the title the following month at a Beyond Wrestling event.
Cassidy had two of his most popular matches in July. On the 26th, at GCW Beg for Mercy, he challenged the promotion's world champion, the scrappy Nick Gage. Two days later, at Beyond Americanrana, Orange Cassidy successfully defended the IndependentWrestling.tv Championship against RD Evans, sharing his shades and a small bottle of orange juice with Evans afterward in a show of respect.
While these matches were notable, the biggest news of his career came in mid-August. Online, AEW announced the signing of Cassidy in a humorous way. At the end of a short video featuring Orange Cassidy blending orange juice and a "contract" before pouring the contents into a glass, it was declared that "Freshly Squeezed" was being served in AEW.
Professional wrestling isn't without its divisive figures. It's rare when fans can largely agree on the validity or credibility of certain wrestlers, so the mixed reception to Cassidy's signing should come as no surprise. Nonetheless, this sport has shown that there's room for a cavalcade of styles, no matter how outlandish they may seem.
Orange Cassidy may not cut hate-filled promos or snarl viciously at opponents anytime soon, but for fans that are looking for a talent that's the epitome of chill, AEW's citrus signee fits the bill.