Rohit Raju has defended his X-Division championship on countless occasions over the past few months. Raju had found stipulation after stipulation to ensure he walked out with the X-Division championship. One of these constant threats for the championship was TJ Perkins. Last night's Final Resolution event led itself to an instance where Raju would have himself an open invitation challenge to anyone and everyone. One person stepped up and challenged for the championship. That person was Manik. Almost immediately when Manik's music began, Raju acted as though he had seen a ghost.
________________
As Raju awaited Manik's arrival in the ring, he placed his on the entranceway. However, Manik was perched on top of the corner turnbuckle, and that led to an attack from behind. As the match proceeded, Manik had an early advantage over Raju. Regardless of where Raju would go and do, Manik would have that answer for that. It wouldn't remain this way as, in fact, Raju would resume control of the match. He didn't back down either. Move after move and strike after strike, and both men wouldn't relent on the other. Manik was able to showcase a smooth array of moves that allowed him to beat on Raju.
Raju would be caught in various submission attempts throughout the contest. What is remarkable about this match was that throughout the battle, Josh Matthews continued to share how it was obvious that it was, in fact, TJ Perkins behind the mask. He referred to the tattoos that Manik sported along with his body frame to make this connection. As the match was reaching its closing moments, it could have gone either way. However, for every instance where Raju was left to, it was, in fact, Manik that would capture the X-Division Championship.
Manik Captures X-Division Championship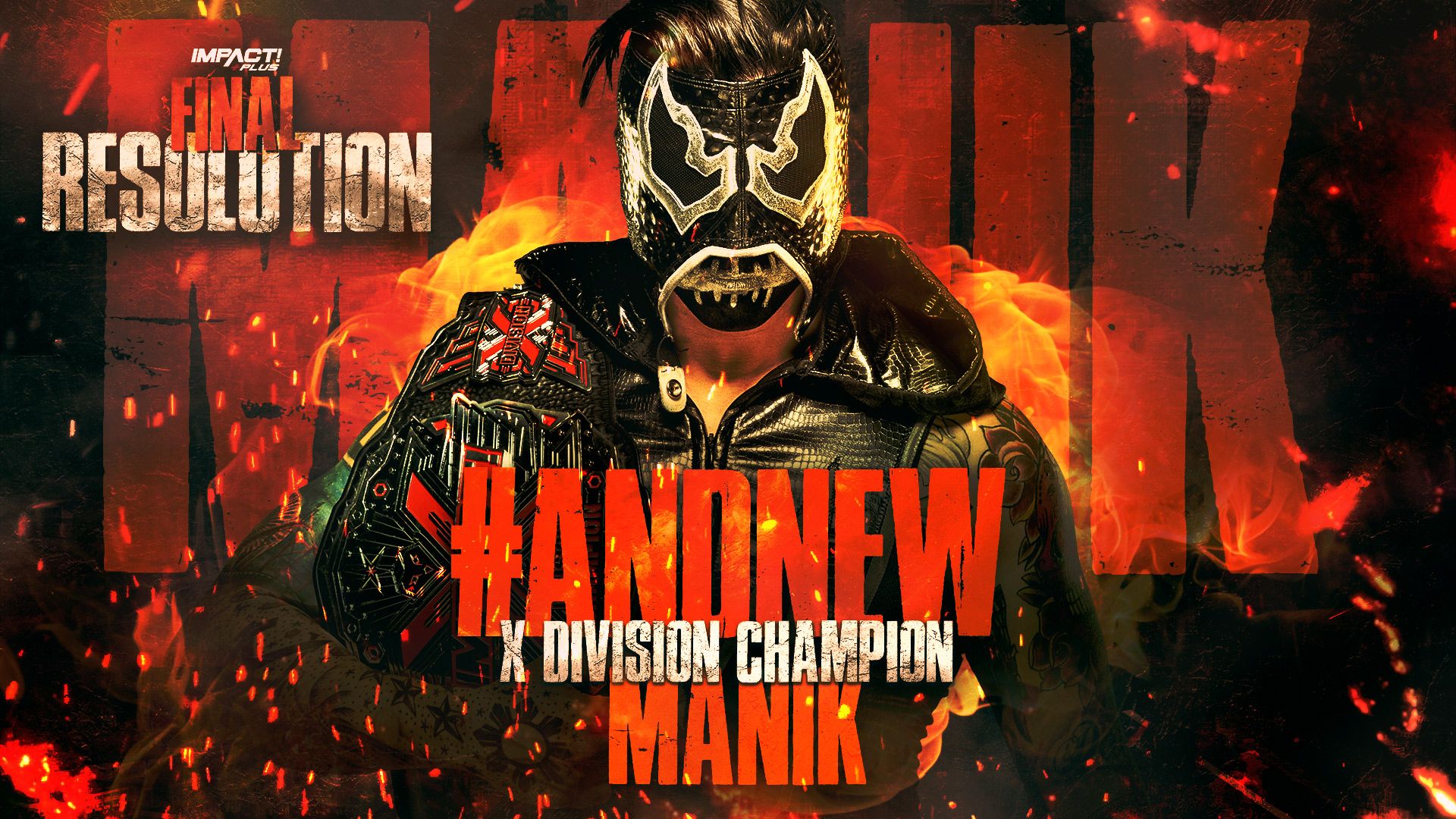 While it was a long time coming for Manik to make his return to IMPACT Wrestling, the result was met with a positive. Where will this lead to now, with Manik as the new X-Division Champion? Whether or not TJP actually claims to be the man behind the mask or not. The result is that Raju may be hard-pressed to recapture the X-Division championship after having his opposition have to jump through hoops to do so. This story may be far from over between them. Congratulations to Manik, as he is now the new X-Division Championship. Once again championship gold is around TJP Manik's waist.