In the world of professional wrestling, names often carry immense weight. Among those hallowed monikers, the Pillman name stands out as a symbol of audacity, athleticism, and groundbreaking innovation for Lexis King.
The journey of Brian Pillman Jr., a name synonymous with the heritage of wrestling, has carved his unique path in the squared circle and into one that now pulls his father and mother.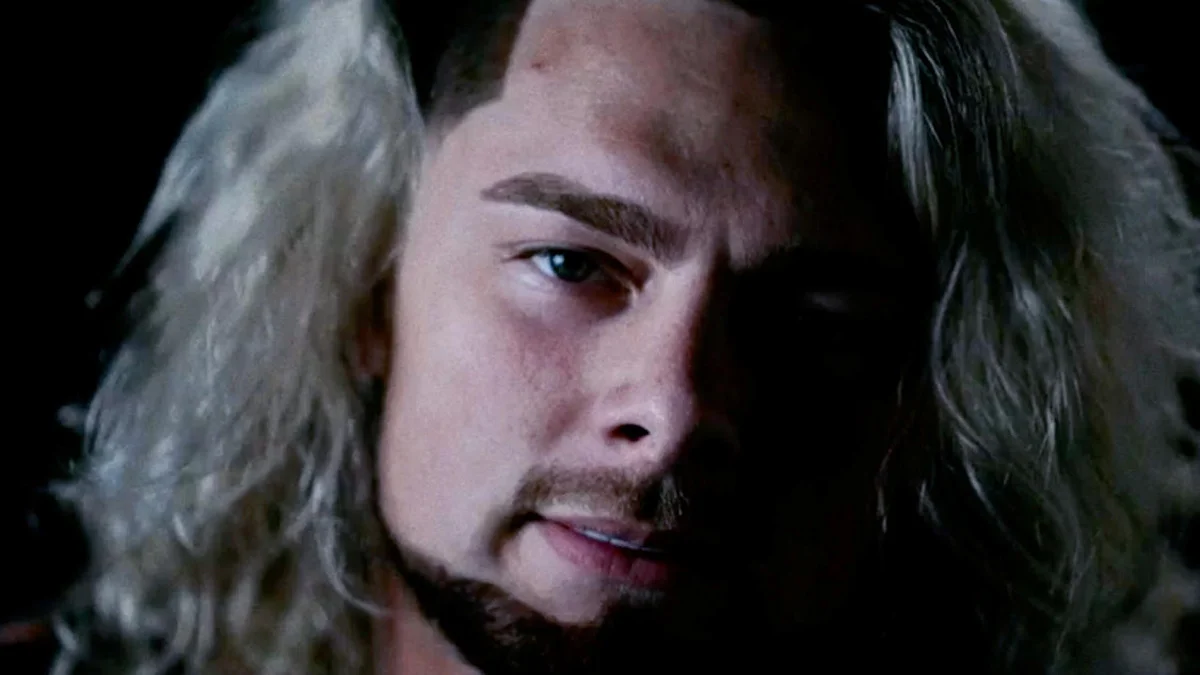 Lexis King – A Whole New Cannon
The Early Life and Wrestling Pedigree of Brian Pillman Jr
Brian Pillman Jr.'s story begins with a heritage deeply rooted in wrestling. Born into a family with a storied legacy in the business, he was destined to follow in the footsteps of his father, the late Brian Pillman.
His wrestling pedigree is unparalleled, and it was through this familial influence that Pillman Jr. got his first taste of the wrestling world.
Trained in the Storm Academy under Calgary, Alberta, Canada's own Lance Storm, Pillman Jr. developed an appreciation for the art and science of professional wrestling. Here, he honed his craft, gaining a solid foundation that would serve as the bedrock of his future success.
But before Pillman Jr began his foray into wrestling, he would first be drawn into it by a former friend and alley of his late father. It would be none other than his former tag team partner and a former WWE Champion.
"I get a DM from 'Stone Cold' Steve Austin," Pillman Jr. said. "He's like, 'Hey bud, you know, I've got this weightlifting belt that was your dad's.
I want to give it to you. … Me and your pops were best buds. I want to tell you some stories. You got a minute?'
– Brian Pillman Jr recalls his initial conversation with Stone Cold Steve Austin that led to his decision to become a wrestler.
The Early Years: Brian Pillman Jr.'s Debut
For any aspiring wrestler, the debut is a pivotal moment. Pillman Jr. embarked on his journey with the same enthusiasm that marked his father's career. Despite his illustrious heritage, he began on the independent circuit, grappling with challenges that are part and parcel of a wrestler's life.
The decision to enter the family business, following in the footsteps of his iconic father, was no small feat. It was a decision driven by passion and a deep-seated love for the sport.
But before Pillman Jr would move on to greater pastures and join All Elite Wrestling, he would share his thoughts about being a part of Major League Wrestling.
While there, he would follow in his father's footsteps and become the next generation of Pillman's to join the Hart family as part of the next generation of the Hart Foundation.
 "Oh, it's an absolute privilege, it's an absolute honor. It's absolutely organic in every way; it's part of who I am in discovering myself and my story, and the people that were family members of my fathers.
So it's all one big family in wrestling, and you've gotta find out who your family members are. And I've always stayed loyal to the Hart family."
– Brian Pillman Jr on being a part of the New Era Hart Foundation in MLW
AEW Debut: The Game-Changer
Pillman Jr.'s career took a significant turn when he debuted in All Elite Wrestling (AEW). AEW, a promotion that prides itself on giving opportunities to rising stars, was the perfect platform for Pillman to make his mark.
His debut on AEW Dynamite showcased his charisma, in-ring ability, and potential for stardom. It marked the beginning of an exciting chapter in his career.
No wrestling journey is complete without its fair share of adversity. Pillman Jr. faced his own battles, including injuries that tested his resilience.
Additionally, he had to navigate the deeply personal challenge of dealing with the loss of his father, who had left an indelible mark on the wrestling world. These experiences shaped him as both a wrestler and a person, adding depth to his character.
Brian Pillman Jr. is known for his high-flying, daredevil style. Drawing inspiration from his father's innovative approach, he took risks that left audiences in awe.
His in-ring prowess is a testament to his commitment to pushing the boundaries of what is possible in professional wrestling. Memorable matches and moments have solidified his reputation as a dynamic performer.
The Varsity Blonds
In AEW, Pillman Jr. formed a formidable tag team with Griff Garrison and accompanied by Julia Hart. The trio were collectively known as the Varsity Blonds. Their partnership showcased chemistry and dynamism that resonated with fans.
The Varsity Blonds quickly made their presence felt in the tag team division, proving that Pillman Jr. was a solo act and a team player. However, his place on the roster was in question once the team split. What did the future hold for Brian Pillman Jr in AEW with a roster as deep as theirs was?
Over time, Pillman Jr. evolved as a character. He transitioned from being simply "Flyin'" to Brian Pillman Jr., fully embracing the family legacy while crafting a unique persona.
This transformation allowed him to connect with fans on a deeper level, all while paying tribute to his father and other wrestling icons who had influenced his career.
Brian Pillman Jr. has never shied away from acknowledging the influences and inspirations that have shaped his career. From legendary figures who blazed a trail before him to paying heartfelt tributes to his father, he stands as a bridge between wrestling's past and its promising future.
The Pillman family's wrestling legacy is a compelling saga. Examining this lineage reveals the profound impact of Brian Pillman. and his contributions to the wrestling world. The Pillman name will forever be enshrined in wrestling history.
Beyond the glitz and glamour of the ring, the life of a pro wrestler is marked by a grueling training regimen, dedication, and countless hours of travel. Pillman Jr. provides a candid glimpse into the sacrifices and hard work that go into pursuing a career in professional wrestling.
Connecting with fans is a cornerstone of any successful wrestling career. Pillman Jr. has managed to do just that, building a dedicated fanbase. His social media presence and engagement reflect his commitment to his supporters, making him a relatable figure in the world of wrestling.
For Pillman Jr., the journey is far from over. He harbors championship ambitions, dreams of facing certain opponents, and has long-term goals that he hopes to achieve in the wrestling world. His aspirations speak to his unwavering commitment to the sport.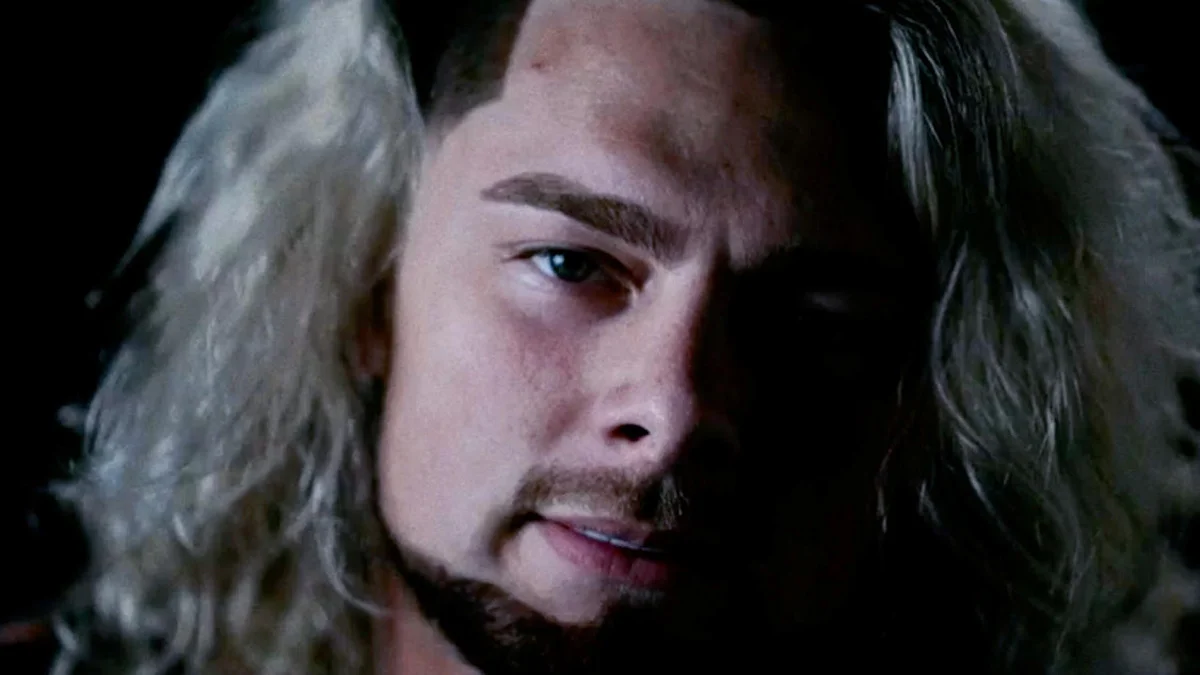 Lexis King – The Continuing Legacy of Brian Pillman Jr.

It's evident that Brian Pillman Jr. has made a lasting impact on professional wrestling. He stands as a symbol of the evolving wrestling landscape, inspiring future generations and perpetuating the ever-growing Pillman legacy.
"Growing up, I felt like I had no family at all. That was until I decided to venture into the wild world of professional wrestling.
To everyone at AEW, MLW, and every Indy promotion in between… Thank you! Thank you for being there for me. Thank you for being my FAMILY!!!"
It would be time for Pillman Jr to move onto the next stage of his career. A stage meant for a King, Lexis King, to be exact.
Lexis King – The Next Journey for Brian Pillman Jr
Brian Pillman Jr.'s career is a testament to the power of family heritage, personal dedication, and an unyielding love for the sport. This retrospective serves as an ode to a wrestler who has embraced his roots while reaching for the stars.
The journey of Brian Pillman Jr. is a captivating narrative of wrestling's past, present, and future, and it's a journey worth celebrating. It's a journey that will continue to be celebrated in the WWE as Lexis King.
"Did he fit in AEW? Yeah. But will he work in WWE? Perhaps a little bit better because of who his dad was and trying to bounce off that star that he had back in the day.
The controversial acts that he did back in the day. I really, really think he can capitalize off that a whole lot better in a company like that.
– Booker T on Brian Pillman Jr joining NXT
Much like Booker T questioned Brian Pillman Jr's time in AEW, the future of Lexis King is now what fans will ponder. Will his time in the ring be a reflection of his father? His personal quest for greatness is in front of him.
With a name taken from his mother and sisters, Lexis King will look to do what Brian Pillman and Brian Pillman Jr didn't do.