It was early on Sunday morning of January 6, 2019, when the lives of Kevin Blackwood and his fellow "Buffalo Brothers" changed dramatically. The group of four wrestlers based out of Buffalo, NY was driving back from a show in Montreal, PQ. When their vehicle hit a patch of black ice and crashed into a highway guardrail near Batavia, N.Y. This is Kevin Blackwood – Defining UNKILLABLE.
All four Buffalo Brothers needed medical attention. Kevin Bennett and Puf were treated and released that day. However, Blackwood and Daniel Garcia's injuries were more serious. Blackwood and Garcia required inpatient hospital stays for multiple days before their releases.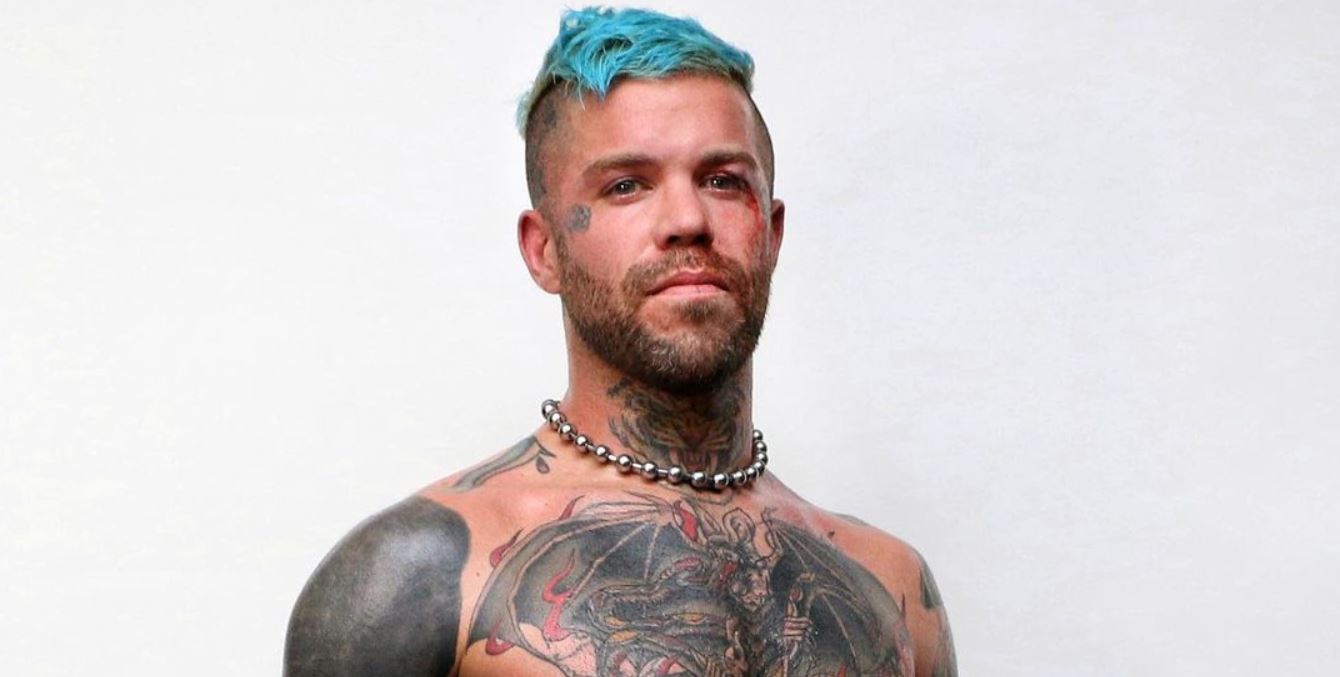 Since their injuries were minor, Bennett and Puf returned to action relatively soon after the accident. Meanwhile, Garcia remained out of action until June when he returned to the ring at Capital City Championship Combat (C*4) Wrestling in Ottawa, Ont.
On July 12, all four Buffalo Brothers will officially be wrestling on live events again. On this day, Blackwood will make his highly anticipated return at Limitless Wrestling in Westbrook, Me. for the 2019 Vacationland Cup. His comeback completes a multi-month journey in Blackwood's quest to return to action.
Kevin Blackwood – Defining UNKILLABLE
Blackwood broke both his ankles, lacerated an ear lobe and received a concussion from the accident. Among the injuries he suffered, overcoming the head trauma was Blackwood's first step in his recovery.
"My first step in recovery was just nurturing my brain and my mind," he said. "I suffered a terrible concussion. I was in the hospital for probably a full day before I was even able to maintain information of what happened or where I was."
While receiving his initial inpatient care, word spread quickly about the tragic accident. Multiple local news outlets and national wrestling media sources picked up on the story. As the news spread, so did an outpouring of support. A GoFundMe page was started to assist in the medical costs for Blackwood and his fellow Buffalo Brothers. It raised thousands of dollars for the wrestlers. Notable names within the sport provided donations such as Chris Jericho, David Arquette, and Tony Khan.
You can check out the GoFundMe page here.
Kevin Blackwood was discharged from the Erie County Medical Center later that week. Upon his release, his healing process entered a new phase.
"Recovery was hard because I was stuck in bed for entire days," Blackwood said. "I couldn't use either of my legs at all, even with crutches for a couple of weeks and it was frustrating for me as someone who's always busy, always on the go."
Within his support system, Blackwood is grateful for the significant amount of assistance he received from his parents during this time.
"My parents were there with me the whole time to help me out with food and drinks and anything I needed," he said. "I doubt I could've handled that first month without them."
Roughly two months after the accident, Kevin Blackwood began to test out his body inside the ring at where he received most of his training at Grapplers Anonymous in Lackawanna, N.Y.
"I was very much not ready for (training)," he said. "My ankle was still pretty shot and my neck was probably dangerous. I was just antsy and wanted to get back in there more than anything."
Over the next few months, as Blackwood's body continued to heal. He would get re-antiquated with working within the squared circle. He was able to set a time-frame to return to performing live again.
"I had a basic match with a young trainee and from there I decided summer was probably the best time for me to come back to do shows again," he said.
Grapplers Anonymous owner Mikey Everynite was impressed how Blackwood not just rebuilt his body but also improved his focus. This was all during the recovery process.
"Kevin's dedication to making his return has been nothing short of a complete rebuild not just physically but his new determined mindset makes me believe he is more prepared to make one of the greatest comeback stories ever," Everynite said. "Time will only tell."
Kevin Blackwood selected Limitless Wrestling (LW) for his return to independent wrestling due to its strong fan base and ambiance.
"I picked Limitless because of their huge, devoted fan base, and the passion that company puts behind everything they do," he said. "Randy Carver put together a company in a region where independent wrestling suffered from terrible shows and performances and he went on to make it one of the best promotions in the country, hands down.
I love the atmosphere and the shows and the quality of wrestling you find there, and I knew they'd make my comeback mean something. That's all I hope for and expect is that it means something – not only to me but to the people in the audience and the people putting it all together."
Blackwood's match will be against Christian Casanova. The two were embroiled in a bitter feud prior to the accident. The bout was set up at LW's last show in May in which Blackwood made a shocking run-in. During Casanova's match versus Brad Hollister, Blackwood cost him the match.
Afterward, Blackwood expressed his gratitude to the welcoming audience.He then announced the impending Vacationland Cup match-up. As well as his new "Unkillable" nickname.
You can watch his promo below
"I don't want to necessarily say the accident was a 'blessing in disguise' type thing, but it's hard not to see it that way a lot of the time," Kevin Blackwood said. "Through recovering from the accident I've proven my will, my strength, I've acquired my new 'Unkillable' moniker, a lot of eyes have been put on me and Daniel (Garcia) and I've come back in the best shape of my life, both physically and in the ring."
After Friday's Vacationland Cup match, Blackwood's expectations are already set high. His upcoming schedule includes wrestling for IMPACT Wrestling. Two days later versus one of its current champions.
"I'm debuting with Destiny Wrestling both at a fair show type event, and then again later that night at an IMPACT TV taping against Josh Alexander, who's one of my favorite wrestlers on the independents right now and who I've already had a great deal of chemistry within the ring before," he said.
"From there, everything I do is only going to be bigger and better than I was before. I said before the accident that 2019 would be my year and I still have half the year left to prove that."
Overall, Blackwood does not believe the accident was detrimental to his long-term wrestling goals. But did become something he incorporated into his identity.
"I'd say in spite of the physical pain and heartbreak I felt for a lot of this year if the accident had affected my goals and my career at all, it comes down to how I've handled it and made it a part of me," he said. "I'm proud of how this year has gone and proud of everything I'll do before it's over."
This was Kevin Blackwood – Defining UNKILLABLE.