All Elite Wrestling has made it apparent that its doors are open to all comers. While AEW will more than benefit from the likes of The Young Bucks, Kenny Omega, and Chris Jericho – we'll discuss that last one in due time – it will also serve as a platform for rising stars with something to prove.
This brings us to one of the most popular young acts with a considerable buzz in the independent scene. Today, we look into the young, yet thriving, career of Jungle Boy. Born Jack Perry, the wild-haired wrestler known as Jungle Boy is the real-life son of Luke Perry. If the latter name sounds familiar, it's probably because you've seen him as a regular cast member on Beverly Hills, 90210, and, more recently, Riverdale.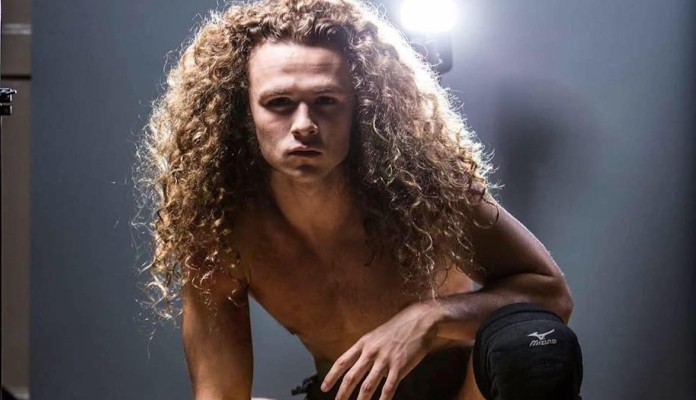 A Chip Off The Old Block
One would think, then, that Jack would grow up and become involved in acting like this father. Instead, he took a different route, carving a path for himself in the professional wrestling industry. What many people don't know, though, is how he got his start.
Surprisingly, Jungle Boy started wrestling he was about ten years old. He learned under the tutelage of Ric Drasin, who wrestled for 36 years, most notably in the National Wrestling Alliance and the American Wrestling Federation. He wrestled for a number of shows but fell out of wrestling during middle school. A few years later, as a high school senior, he started back up, pursing wrestling more seriously.
What new fans will notice about Jungle Boy, from a wrestling standpoint, is how he presents himself. With wild hair and a loincloth over black trunks, it's easy for fans to draw comparisons to the likes of Tarzan. On the contrary, Jungle Boy drew inspiration from former UFC lightweight and featherweight champion Conor McGregor. He took to McGregor's monkey-like stance, utilizing it in his matches. From there, the Jungle Boy persona developed to what it is today.
One of the promotions where Jungle Boy plied his craft, even before he was in his 20s, was Underground Empire Wrestling. Though he ended up on the losing end of many of his early matches, he was able to work with other independent talents on the west coast, including Steven Andrews and Peter Avalon.
Learning His Craft
What's interesting to note is that, at certain events, his father, Luke could be seen in the crowd supporting his son. Jungle Boy would go on to win the 2016 West Coast Cruiser Cup in November. This would only be the beginning to the young Jungle Boy's success on the independent scene.
In Pro Wrestling Revolution, where he trained and worked in 2018, Jungle Boy performed on a couple of shows. It wasn't long after, though, that Jungle Boy started with another California promotion: All Pro Wrestling. According to Jungle Boy, it was when he was 10 years old that he first met Markus Mac, the promoter of APW.
Needless to say, the idea of working for the same individual as a young adult was a full-circle moment. In September, Jungle Boy won his first singles championship, becoming the APW Junior Heavyweight Champion at APW Sucker-Free. Jungle Boy is recognized as only the fourth holder of the championship in question, which he continues to hold to this day.
Jungle Boy would work with Game Changer Wrestling later that year, and to say that it boosted the young star's name value would be an understatement. He made his grand debut for the promotion in 2018 at Joey Janela's LA Confidential, where he faced Tony Deppen.
Despite coming up short in this encounter, Jungle Boy had an excellent showing, having one of the best performances that night. He continues to wrestle for GCW, having a string of matches that includes a well-received bout against DJ Z at 400 Degreez. Jungle Boy expressed praise for the promotion, as they gave him an opportunity that he continues to take advantage of.
If GCW boosted Jungle Boy's name value, Pro Wrestling Guerrilla catapulted it into the stratosphere. At PWG Hand of Doom, which took place this past January, Jungle Boy squared off against Brody King, who fans may know from Ring of Honor as part of Villain Enterprises.
This battle, which pitted King's hard-hitting offense against Jungle Boy's high-flying combat, proved to be yet another well-received match in the latter's resume. They opened the show with a near 15-minute encounter, setting the pace for other matches at Hands of Doom to follow.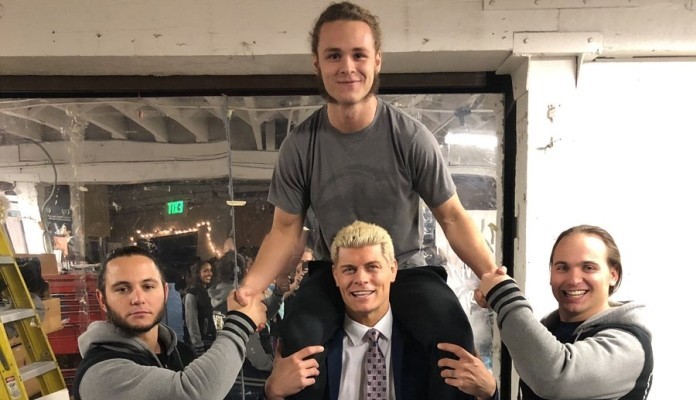 Jungle Boy is All Elite
In January 2019, AEW announced Jungle Boy as its latest addition to the roster. AEW telegraphed this news in the first episode of its "The Road to Double or Nothing" YouTube series, leading viewers to speculate what type of news the promotion had to offer.
He showered The Young Bucks and Cody with praise on Twitter, thanking them for the opportunity. As one of the lesser-known names on the roster, it's fair to say that Jungle Boy has more to prove than most of his colleagues.
Despite the quick success that he has seen in wrestling, he remains humble. In an interview with Sports Illustrated, he said, "My family is part of who I am, but I'm trying to make my own way. I don't want to use that to be successful, I want to have my own success."
An attitude like this will take this hungry talent, who's still in his early 20s, far. Whatever the future has planned for Jungle Boy, as an AEW talent, it's safe to say that it will be unlike anything viewers have seen yet.