Jon Moxley and Brody King. On July 6th, 2022, on a special championship edition of Dynamite, Jon Moxley will make his first defense of the Interim AEW World Championship. Brody King will look to win his first championship in AEW in a huge way, but he will have to endure a whirlwind of violence at the hands of The Death Rider.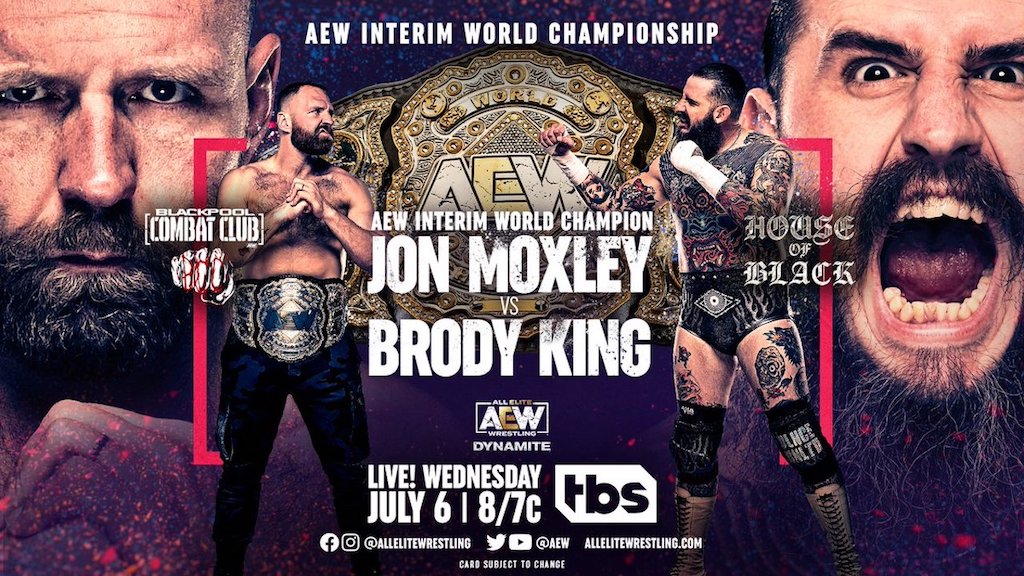 Jon Moxley and Brody King: An Opportunity Seized
Jon Moxley won the Interim AEW World Championship after defeating Hiroshi Tanahashi on June 26th, in the main event of the AEW x NJPW Supershow, Forbidden Door. He will have a future AEW title unification showdown with CM Punk to decide the true champion, but before this blockbuster matchup, he wants to prove himself as a fighting champion.
On the July 1st, 2022 edition of Rampage, a Royal Rampage battle royal was held to determine the number one contender for Moxley's Interim AEW Championship. The last man standing in the battle royal was the monster of the House Of Black, Brody King, who choked out Darby Allin on the apron to get the victory and the shot at the title. The championship match between Jon Moxley and Brody King was set for the July 6th edition of Dynamite.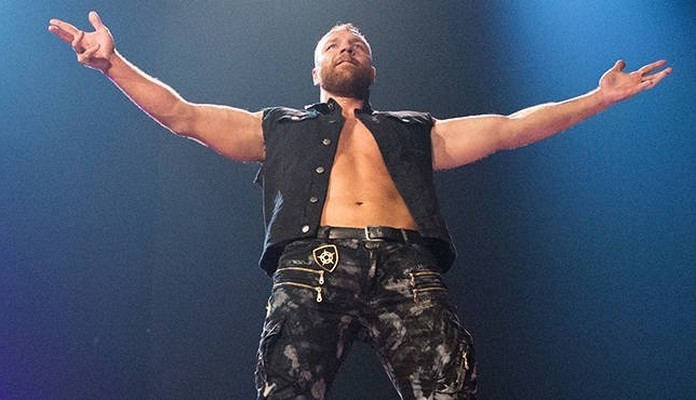 Jon Moxley and Brody King: Opposing Ideologies
Both wrestlers are known for being violent brawlers, beating down their opponents with hard strikes and scrapping with their enemies at ringside. However, both men have very opposite wrestling ideologies that will show in this match. Brody King only cares about elevating the House Of Black to the top of the company, no matter who he needs to break to get there, which could be a danger for the champion.
Jon Moxley, however, has a true respect for the art and history of professional wrestling. He has become a world-traveled veteran, competing in countries such as America and Japan to create a style that consists of hard-hitting brawling and technical grappling. Moxley wants to be a great champion in order to give the world of wrestling an excellent title reign, whereas King wants to win the title for his personal gain.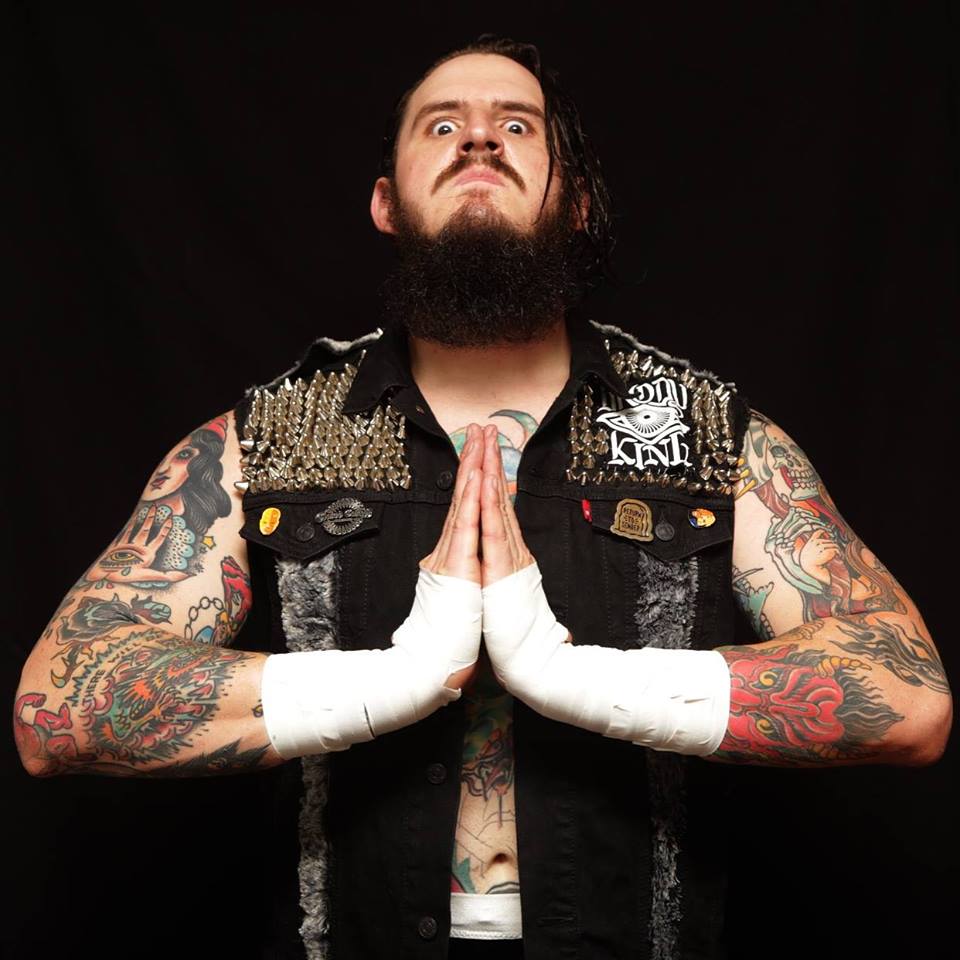 Jon Moxley and Brody King: Slaying A Monster
In All Elite Wrestling, there is a central focus on the third component in the company's name: 'Wrestling.' There are many high-flyers, technical warriors, hard-hitting fighters, and many different opposing styles; however, on of the most challenging styles to fight in AEW is their collection of monsters. Unfortunately, Brody King is one of these monsters that hulks over many of the guys in the company, which creates a huge obstacle for the title holder in this matchup.
Jon Moxley has slain many monsters in his time in AEW, such as Lance Archer and Mr. Brodie Lee, but no one quite like Brody King. The brawler known as God's Hate mixes insane strength with insane speed in a terrifying way to create a man that creates a true threat to the AEW World Champion. Jon Moxley has a repertoire of great wrestling ability, but can he unleash a beat down great enough to slay the beast of the House Of Black?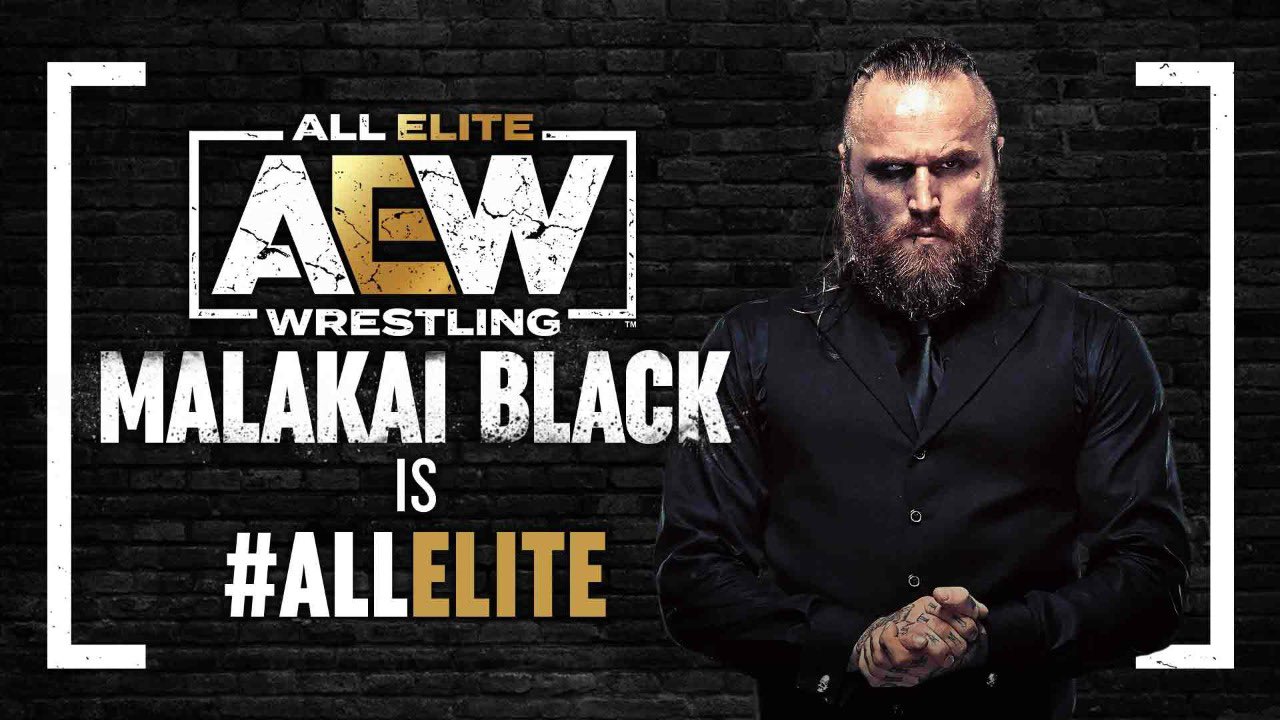 Jon Moxley and Brody King: BCC vs. House Of Black
Despite making name for themselves as singles competitors and competing for the top singles title in AEW, they also play important roles in two great factions. First, Brody King takes on the big man role in the House Of Black, in which he is the savage that is unleashed by the dark Malakai Black to batter down men that oppose The House.
On the other hand, Jon Moxley is a top member of the Blackpool Combat Club, training the future generation of wrestlers to become tough fighters, with Moxley at the frontline with hard-hitting wars and not being scared to take on anyone.
This match between The Death Rider and God's Hate could signal the beginning of an all-out war between the Blackpool Combat Club and the House Of Black. This feud opens up many different match opportunities, such as an MMA-style scrap between Bryan Danielson and Malakai Black, a junior-heavyweight clash between Buddy Matthews and Wheeler Yuta, or even a heated six-man battle between the two teams.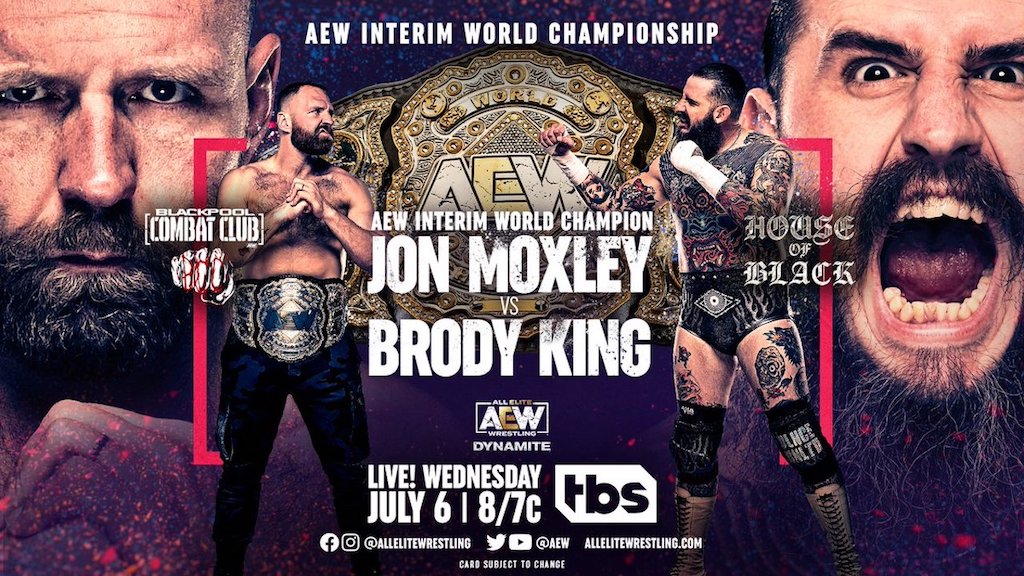 Both men are representing their respective factions in this match for the Interim AEW World Championship, but which warrior will gain the crown to place their group on top of the company?
Both men are going into this high-stakes war with each other for the first time with clear intentions. Jon Moxley is forging a path as the interim AEW World Champion in preparation for a future championship unification match-up with CM Punk, the injured AEW World Champion at the time of this writing.
On the other side, Brody King wants to add his name to a golden lineage by beating down The Death Rider, putting the House Of Black on top of All Elite Wrestling.