The independent wrestling weekly news review for 07/20/20 is back for another week. During the last week, we saw more promotions announce matches for their upcoming events, and Britain's newest promotion Wrestle Carnival announced their first-ever event taking place in 2021.
Independent Wrestling Weekly For 07/20/20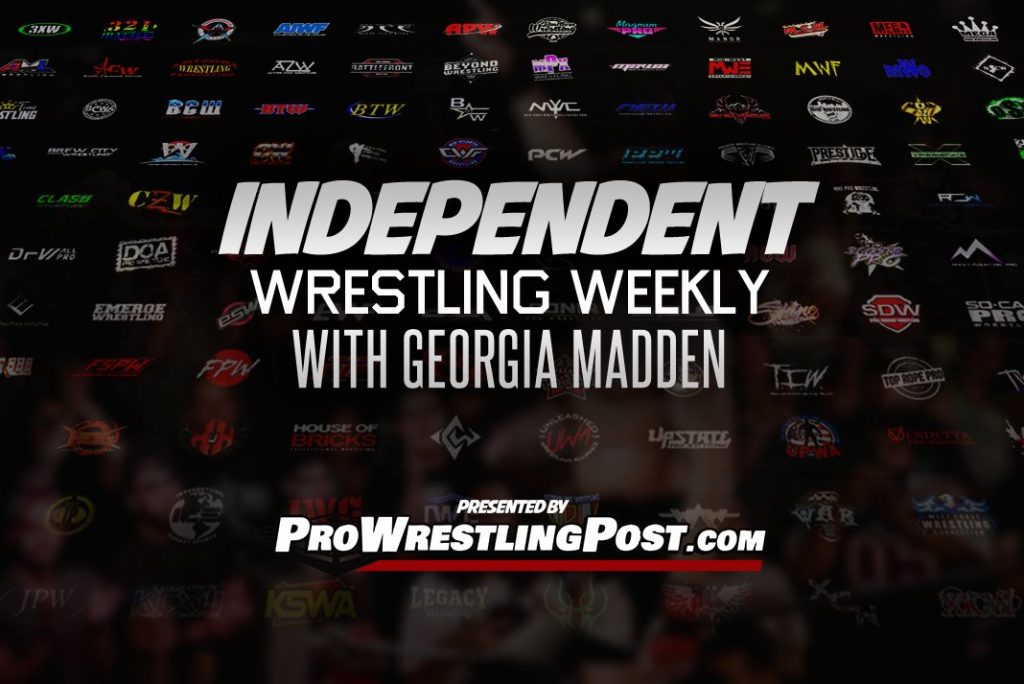 Game Changer Wrestling (GCW) announced another match for their GCW Homecoming Part 1 event on Saturday, 25th July 2020. ACH will face Tre Lamar as he makes his GCW debut.
Synergy Pro Wrestling announced its next event, the Garden State Invitational which will take place on Saturday 25th of July 2020. Synergy Pro Wrestling announced part of the card this week, KTB vs. Simon Grimm, Matt Cross vs. Gary Jay, Tony Deppen vs. Gregory Iron and Myron Reed vs. Jordan Oliver. You can watch Synergy Pro Wrestling's Garden State Invitational on Fite TV.
After #Synergy711, the 1ST ROUND of #GSI2020 is set for 7/25 on @FiteTV!

WHO WILL WIN?@KTB_mauls vs @deviousjourney @Tony_Deppen vs @GregoryIron @MDoggMattCross vs @StiffRoboGinger @TheBadReed vs @TheJordanOliver

? ORDER: https://t.co/2TkZt8ucXQ

presented by @togitnj pic.twitter.com/4ii6t70rMq

— Synergy Pro Wrestling (@synergywrestle) July 13, 2020
Wrestle Carnival Continued Their Announcements 
Britain's newest wrestling promotion, Wrestle Carnival, has announced this week a brand new online shop filled with new merchandise for fans. Wrestle Carnival's new merchandise includes face masks, kids clothing, and cushion over at their online shop. 
Wrestle Carnival also continued their announcements with a rather exciting development, Wrestle Carnival have planned their first-ever show. Their first-ever wrestling event will take place in 2021 in Milton Keynes as part of the NK 11 Live Music Festival. Their show will take place on the Sunday from 1 pm. We will keep you updated with match announcements as they arise.
Warrior Wrestling announced more matches for their Warrior Wrestling: Friday Night Lights event, taking place Friday, 7th August 2020, at Chicago Heights, IL. Brain Cage will face Jeff Cobb, Lance Archer vs. Sam Adonis, The Rascalz face Alex Zayne, Blake Christian, and Benjamin Carter. Brian Pillman Jr will also defend his Warrior Wrestling Championship belt against Robert Ego Anthony with Frank the Clown.
These are the matches announced SO FAR for "Warrior Wrestling: Friday Night Lights" on Friday, August 7th.

The show is outdoors, in the football stadium, following all IL Phase 4 Spectator Event guidelines.

For tickets and safety info – https://t.co/y934s7q2HH pic.twitter.com/NQvFgfpiaq

— Warrior Wrestling (@WarriorWrstlng) July 17, 2020
Last week we shared that New Wave Pro will be returning with their next show on Sunday, 26th of July 2020, at the NWP Arena. This week New Wave Pro announced several matches for their New Wave Pro Higher Ground event; Cole Radrick vs. Shiloh Greaves, Miles Morales vs. Nate Matthews, and an NWP Ultra Rapid Title Match between Aaron Atlas and Colt Storm.
Imagine Wrestling held their first event back since the pandemic started on Saturday, 18th of July 2020. IWC Wrestling also held their Back In Business event this week with fans in attendance. Back In Business was held at Brownsville Drive-In on Saturday, the 18th of July 2020.
Thank you to all who joined us yesterday for IWC #BackInBusiness! Thank you for following all saftey guidelines and helping us show the state that we can find creative ways to safely conduct events!

Watch this one soon on the IWC Network at https://t.co/av0LmTcdrH! pic.twitter.com/iQCrRg1duo

— IWC Wrestling (@IWCwrestling) July 19, 2020
St. Louis Anarchy
St. Louis Anarchy have announced their Spirit of Spaulding event, which will take place over 2 nights on Friday, 7th August and Friday, 21st August 2020. On Friday, 7th August 2020, the first night will include Kenway, Connors, Starks Cary, YEHI, Mikey Shire, and Dirden. Whereas on the second night set for the 21st of August 2020, AC Mack, Alfonso, Layne Wyatt, Warhorse, and Gelstico will feature.
Mission Pro Wrestling have announced more names who will be featured at their Hell Hath No Fury event on September 18th, 2020 in Buda, Tx. Jenna Van Muscles, Lindsay Snow, Avery Taylor, and, of course, Mission Pro Wrestling's founder Thunder Rosa will all be competing at Hell Hath No Fury. 
.@VanMuscles will be in action at Hell Hath No Fury!

?: https://t.co/72DaD6HHxJ
?: https://t.co/THVf6jAoux pic.twitter.com/6c7b92oohp

— Mission Pro Wrestling (@MissionProWres) July 16, 2020
Independent Wrestling Weekly for 07/20/20
Beyond Wrestling Announce Matches For Two Weeks Notice 
Beyond Wrestling have continued their preparations for their next event, Two Weeks Notice, on July 26th, 2020. Two Weeks Notice will take place at The Garden Pier on the Atlantic City Boardwalk in NJ. Beyond Wrestling announced Bear Country vs. Injustice, Wheeler YUTA vs. Lee Moriarty, and Allie Kat vs. Max Caster. Beyond Wrestling also announced that WARHORSE, Blake Christian, Christian Casanova, Pinkie Sanchez, and Willow Nightingale will all be in matches during Two Weeks Notice.
7/26 – @beyondwrestling RETURNS

BC vs @TheJordanOliver & @TheBadReed – yikes⚰️⚰️

After we bludgeon both their bodies, I'm going to take Reed's chest protector and wear it to all my future bookings.

Oh and I love sauce so I'm looking forward to getting lost in it thanks Jordan pic.twitter.com/VVQtuW8Hea

— D E A D B E A R (@_thedeadbear) July 19, 2020
The Independent Wrestling Weekly News will return next Monday with all of your essential independent news. Over the next few weeks, we hope to see further promotions running live shows. We will also be here to update you when the shows are planned to be held. This was Independent Wrestling Weekly for 07/20/20.