Life is hard. It becomes even harder when the life you live, when the first two-plus decades of your life, something didn't feel right. The story of Gisele Shaw is one of growth, perseverance, acceptance, and success.
"Wrestling is such a journey that you don't just find your character, but yourself as well."
–Gisele Shaw on how wrestling can be more than a creative outlet.
Filipino-born Gisele Mayordo began wrestling in 2015. During this time, she would compete extensively in Canada from coast to coast. Whether it was in Border City Wrestling in Windsor, Ontario, Canada, or Praire Wrestling Alliance on the west coast, Shaw was making a name for herself.
"I was actually a flight attendant at the time, and a friend of mine at the gym asked if I wanted to go to a show. I just fell in love with it, and remember saying to the promoter I wanted to be the next Trish Stratus."
–Gisele Shaw on how her love of wrestling first began.
But she had aspirations to become a wrestler even though she never actually knew she could be. Trained by Lance Storm, Shaw would first capture championship success when she captured the PWE Flame Championship for Pro Wrestling Eclipse a few years into her career.
She would later capture another championship in a triple threat match that would involve future roster-mate Jody Threat. But for any wrestler to truly grow, they need to push themselves. There needs to be the opportunity to break barriers and, in Shaw's case, cross borders. This was the case for her as she would come to the United Kingdom and compete for Revolution Pro Wrestling in 2019.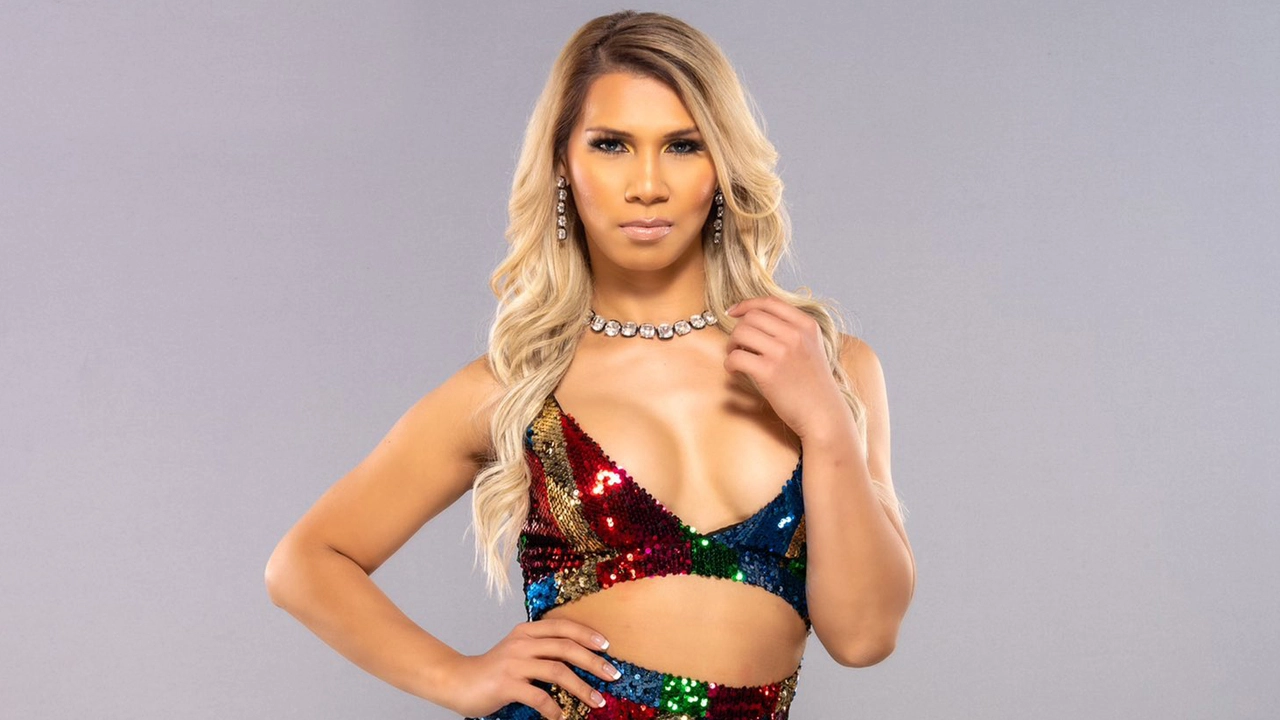 Gisele Shaw – The Quintessential Diva Who Found Herself
Shaw's time in Rev Pro was immediately met with success. She won her first match competing for the promotion and even began a six-match winning streak in the company defeating the likes of Mercedes Martinez. All this success was met with a British Women's Championship match against then-champion Zoe Lucas.
After being unsuccessful in her first attempt to capture the title, Shaw would win it on her second championship attempt. Shaw would then go on to hold the title for 359 days! Among those she would defeat while retaining that title included Bea Priestley (known as Blair Davenport in the WWE's NXT and NXT UK brands). Just shy of holding the title for a year would see Shaw lose the title to Jamie Hayter.
"Growing up, I've always wanted to inspire people, but I couldn't really do that if I wasn't being true to myself. So I made a decision and told Impact Wrestling that it was time for me to be who I am, and live my best life freely and authentically."
–Gisele Shaw on what she aspired to do for others growing up.
Shaw also capitalized on an opportunity that was presented to her at Revolution Pro. While the intent was for Jamie Hayter to defend her title, Shaw replaced her and defeated Zoe Lucas to capture the then-vacated British Women's Championship at RevPro Live At Cockpit 51. In the process, Shaw became a two-time champion. This would lead to her entering into a Queen of the Ring tournament.
Despite losing and failing to win the tournament, she would continue to defend her title regularly until she lost the title in February 2022. This reign would last 126 days, bringing her title time as a champion a remarkable 485 days combined! The UK has long been tied to a second home for Shaw when it comes to success. She also captured the Progress Women's Championship as well.
"This industry is very cut-throat and I didn't want to give anyone a reason to say 'no' to me. I wanted to show them the wrestling side, and that being trans is not a 'gimmick'. I didn't want to be known as the trans wrestler and make it that way, but due to my skills and hard work."
–Gisele Shaw on her identity wasn't a gimmick and was in fact more than it was perceived to be.
The Pearl of the Philippines
As she began to compete more domestically in North America, Gisele Shaw would embrace another persona competing as Reyna Reyes, 'The Pearl of the Philippines, competing for Women of Wrestling (WOW). The name and nickname is as much a homage to her heritage as it is to anything else.
But it wasn't until she joined IMPACT Wrestling where fans in North America had a chance to see what many in the United Kingdom had long been aware of. Shaw's relationship with IMPACT dates back to 2018, when she first competed abeit indirectly. She would face the likes of Madison Rayne and Tessa Blanchard as part of co-produced events between Canadian independent promotion Border City Wrestling and IMPACT Wrestling.
As we skip ahead a few years, clearly, the impression she made on IMPACT management stood out as she would officially join the company as part of their Knockouts Division. Near the beginning of 2022, IMPACT began airing vignettes advertising the arrival of a Knockout that would be referring to herself as the Quintessential Diva.
"The Knockouts division was a pioneer and really gave women the chance to showcase who they were. The brains, the brawn… they kicked butt all the time!
"Not everyone gets this opportunity, so to call myself a Knockout is a privilege – and I don't take that lightly."
– Gisele Shaw on the influence of IMPACT's Knockouts Division
The Quintessential Diva
In February 2022, Gisele Shaw would debut and confront Lady Frost in the process. Proving to be successful in her debut match, Shaw would challenge Deonna Purazzo along with Lady Frost as part of a triple threat match for both the Reina de Reyes and ROH Women's Championship.
During her time in IMPACT, Shaw has either contended for the Knockouts Championship, been part of alliances (Jai Vidal, Savannah Evans), or been part of active storylines in her tenure in the company.
In 2022, Shaw would take a step forward personally. A step that could have been met with backlash but was embraced as she did so during the 2022 Toronto Pride Parade, announcing that she was transgender. Too often, men and women live their whole lives unaware of who they are or what they will do next.
At the age of 33, Gisele Shaw knew that it was the right time to finally be true to herself. But that journey to get to that point wasn't a quick one but one inspired by the bravery of others.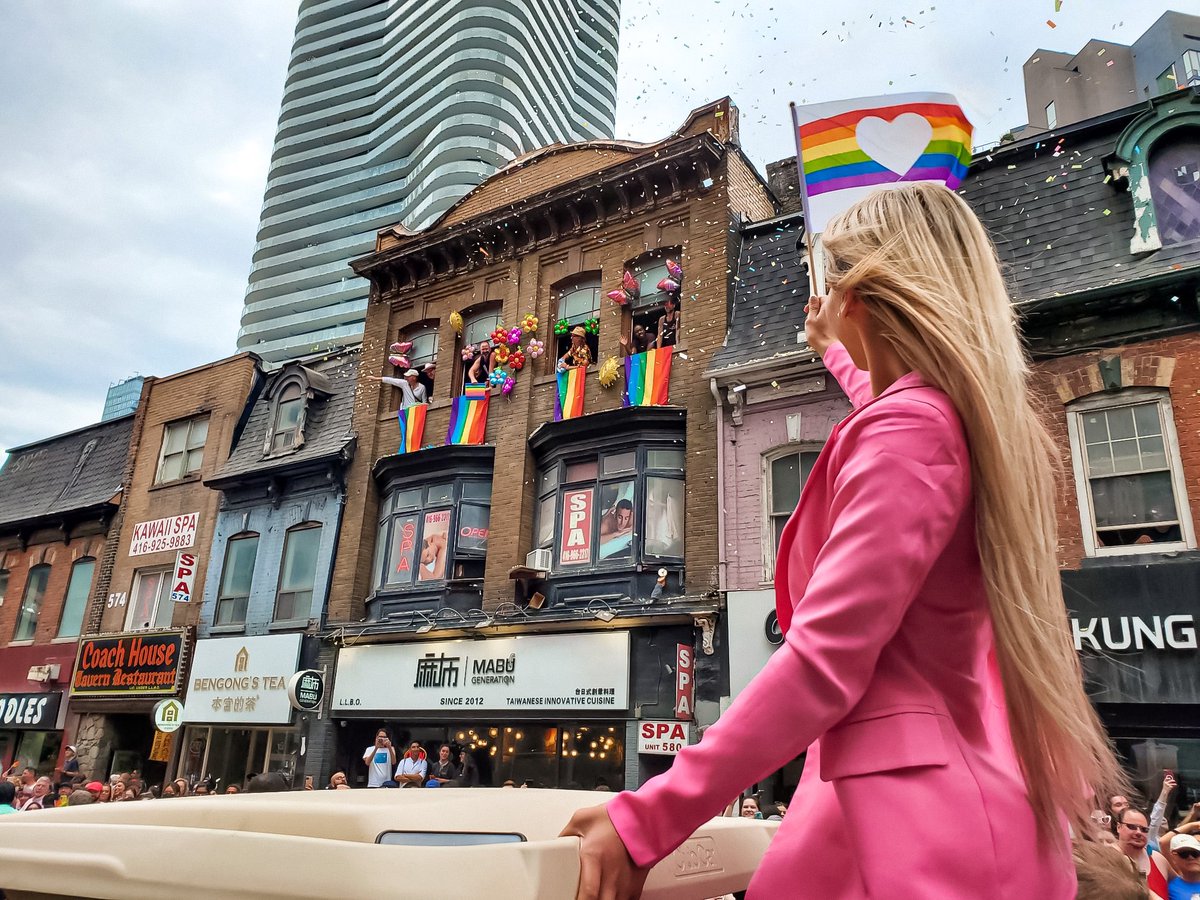 So, obviously, everyone has a different journey, right? It did take me a very long time, but no one can tell you when really to be ready. It's not something that — I never thought that I would do it, you know?
I've always just kind of wanted to stay under the radar because I wanted people to judge me for my wrestling and not because she's this, oh, she's that.
But I went to an event this April (2022) called Dresstlemania; so it's a fundraiser for mental health awareness, and you know, where we auction off dresses that is important to us, and I was speaking at the event. There was a transwoman there, actually.
I was telling my story there, a personal story, and she came up to me after the event, and she said, 'Hey, I could relate to your story' and it really freaked me out because, you know, I haven't told anyone in the company, and she's telling me that she could relate to my story and in my mind, I was so freaked out.
And I just kind of brushed her off, which after that, I just felt really bad because growing up, I wanted to have a platform where I could help people, and that was an opportunity for me to help somebody, and I brushed her off.
So part of me wanting to disclose that I'm transgender was I have a platform with IMPACT Wrestling, and I wanna use that for good, and I want to inspire people, educate people…
–Gisele Shaw on how her decision to share that she was transgender to the public
The path to finding herself wasn't a simple one. But Gisele Shaw had the inspiration of someone that had the courage to share her story and do so herself. She has been free to share that openness. But even her sharing who she was didn't mean she still doesn't face bigotry and criticism, even from those within the wrestling community. Thankfully, those that stand with her far outweigh those that stand against her.
Gisele Shaw has a lot to achieve, both professionally and personally. With the support, and love of her friends, family, and colleagues, she will achieve it.