A title change that was over a year in the making has now occurred. Taya Valkryie, the longest-reigning IMPACT Knockouts Champion in history, lost her title last night at the IMPACT Wrestling tapings in Mexico City at the hands of Jordynne Grace. The reign ended when Grace got the singles match she had originally earned for Hard To Kill, which was then switched to a three-way contest when ODB pinned Valkyrie. This is Grace's first IMPACT Knockouts Championship.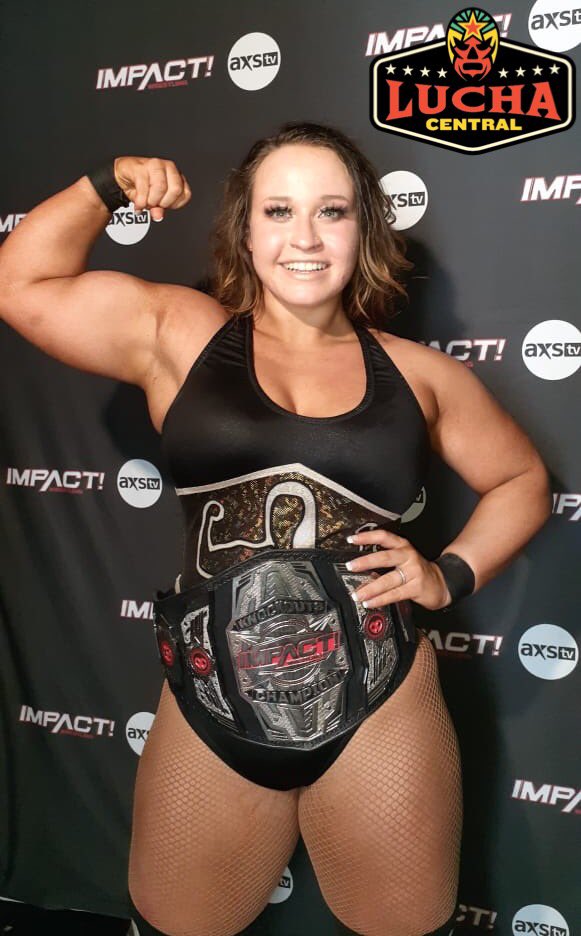 It'll become interesting to see what is next for both competitors now.
Rumors have been afloat for a long time that Taya Valkyrie could be moving on from IMPACT. Nonetheless, the historic champion only continued to make history by holding the championship for over a year in the process. She also defended it successfully at IMPACT's Hard To Kill over two great competitors. It raises an interesting question considering Valkyrie was prepared to challenge Tessa Blanchard for the IMPACT World Championship in her eyes. But with no more IMPACT Knockouts Championship, does this mean it is time for her to chase the world title? Or will she say goodbye to IMPACT all together?
She is Awesome @TheTayaValkyrie #WeraLoca #1 #ImpactWrestling #ImpactMexico pic.twitter.com/P4QjsRP5nf

— fabipop1 (@fabipop1) January 19, 2020
Jordynne Grace, on the other hand, is now on the top of the world in IMPACT. Most fans believed it wasn't a matter of if, but just a matter of when, Grace would win the Knockouts title. She went through war after war to get to this point, and when she re-signed with IMPACT last year, it seemed inevitable that she would reach the mountain top. While there is no sign of when the championship title change will air on AXS TV and other outlets, we do know it will not be this week on IMPACT if their Twitter is to be believed. Of course, the match may be impromptu, changing everything.
If this is Taya Valkyrie's "beginning of the end in IMPACT", fans will certainly miss "Wera Loca" from the IMPACT Wrestling scene. She became the true face of the brand.
And for the new IMPACT Knockouts Champion, Jordynne Grace, a big congrats is to be had.
#SpoilerAlert #SPOILER #JordynneGrace Wins #IMPACT Knockouts Championship At TV Tapings In Mexico pic.twitter.com/B3sj3bv8Zr

— pwguru (@pwguru65) January 19, 2020