One thing that IMPACT Wrestling has proven year after year is that they are truly hard to kill. So of course, why not make a PPV named Hard To Kill? This Sunday, IMPACT shows once again why they live up that moniker. History will be made to epic proportions. Legends will aim to prove they are still able to go. And as always, all the championship gold will be on the line. Here is the preview for Hard To Kill.
Ken Shamrock vs Madman Fulton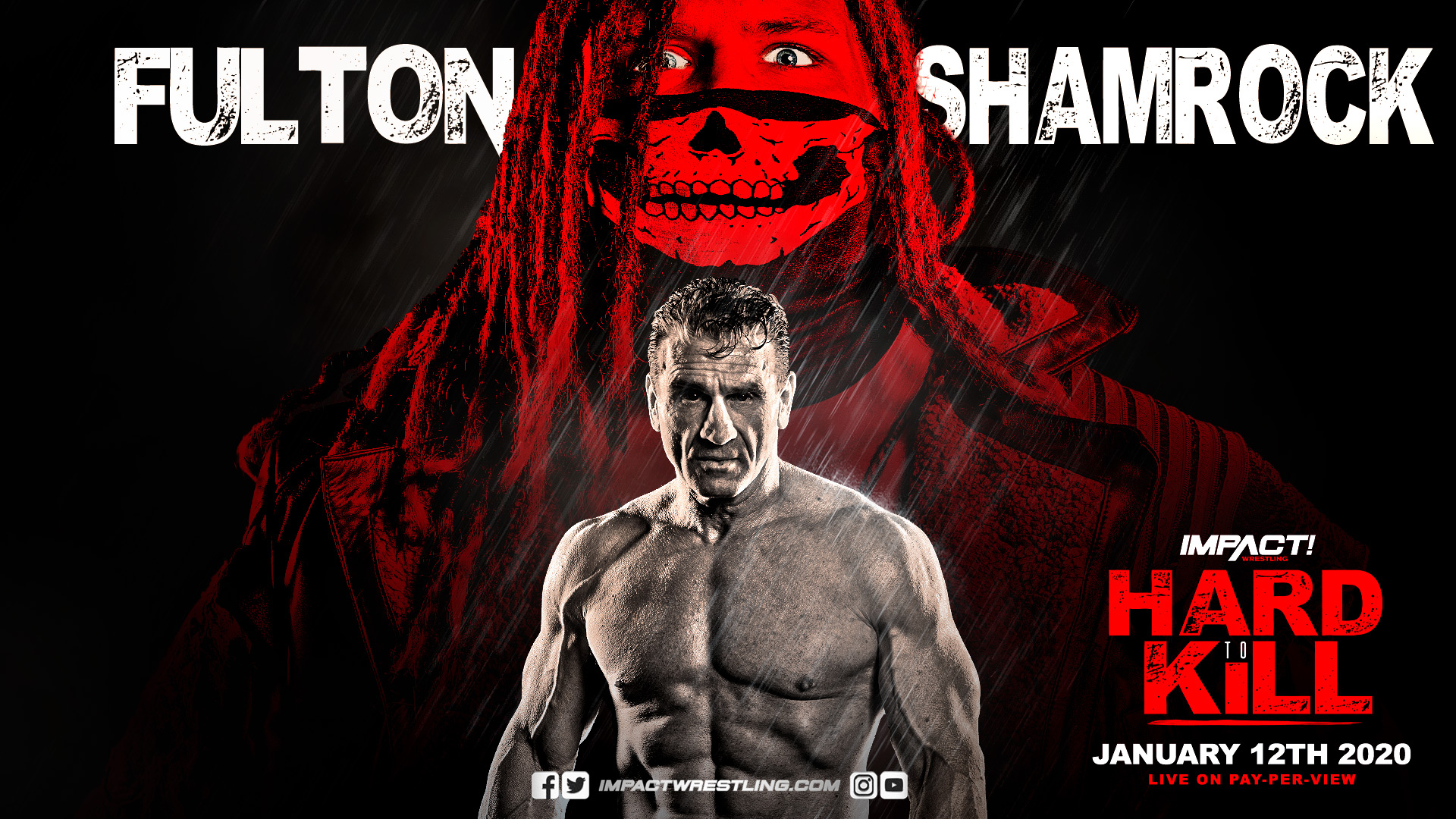 A match of epic proportions. Even if there is no gold on the line. Ken Shamrock has been on a road of proving he still belongs in the ring. By all accounts, he certainly does. Yet, on Sunday, he will face his toughest challenge since returning in the heavy of oVe, Madman Fulton. Fulton has threatened to break every bone in the body of Shamrock to guarantee his comeback remains a short one. This came when Shamrock showed an allegiance to Tessa Blanchard. oVe, by no way, wants to leave anyone by the side of Blanchard come the main event of Hard To Kill. So here we are. Will the UFC Hall of Famer manage to fight off the big man? Or can Fulton get one of the biggest single wins of his career over the legend?
Rhino vs Moose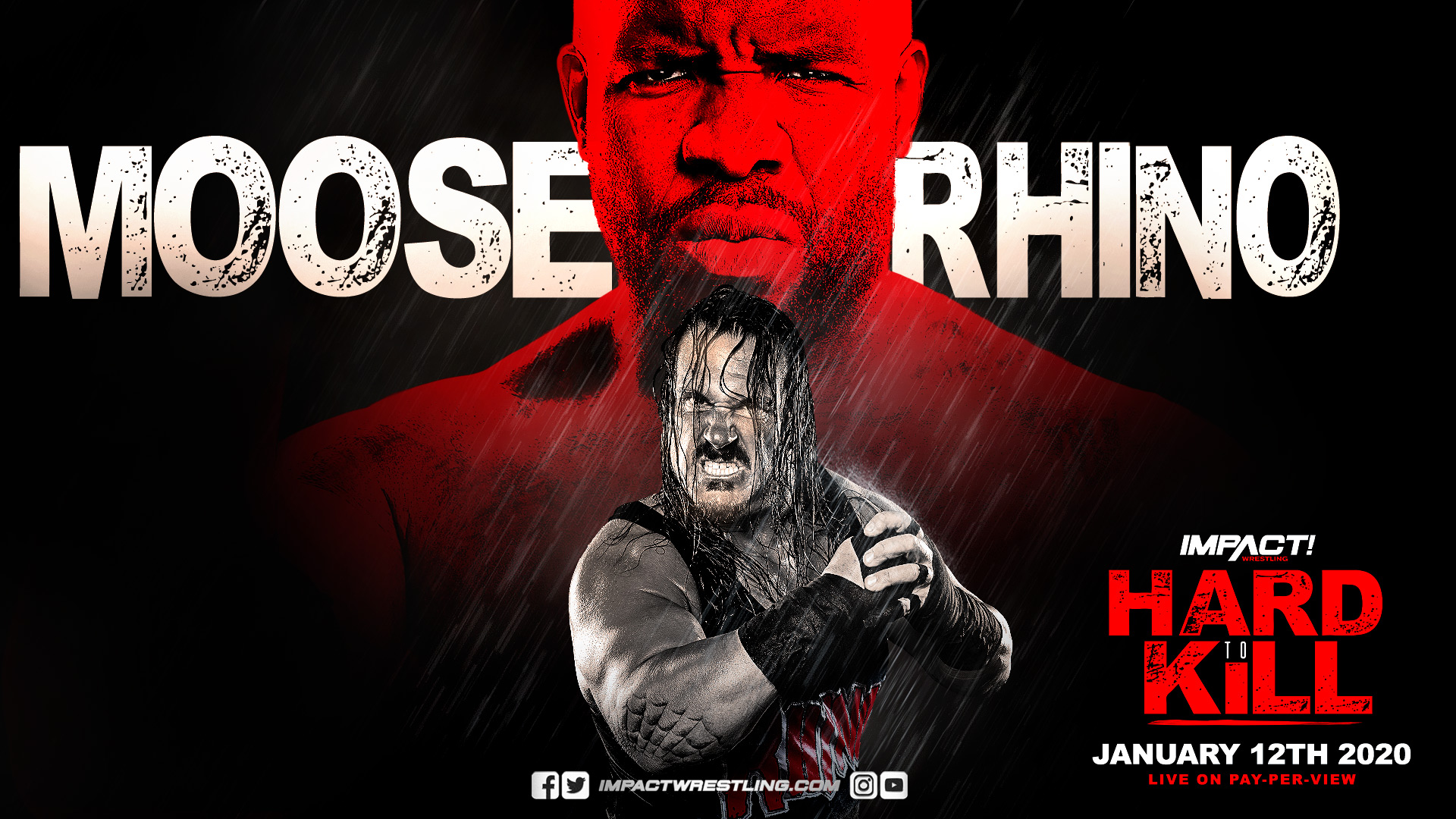 The Gore vs the Spear. Moose has been on a quest of sorts to defeat all the legends that stand in his way to show the world how good he truly is. Next up? Rhino. A man who by all accounts is nowhere close to done yet. Rhino may have teamed with Brian Cage to get a win against Moose, but by no means will that derail the prized superstar. A win for Moose can only move him closer to championship glory. The question is: Can his Spear do enough to put down Rhino long enough to never even hit the Gore? Many should believe yes, as Moose was one of the best wrestlers of IMPACT's 2019. 2020 could very well be the year of Moose.
RVD vs Brian Cage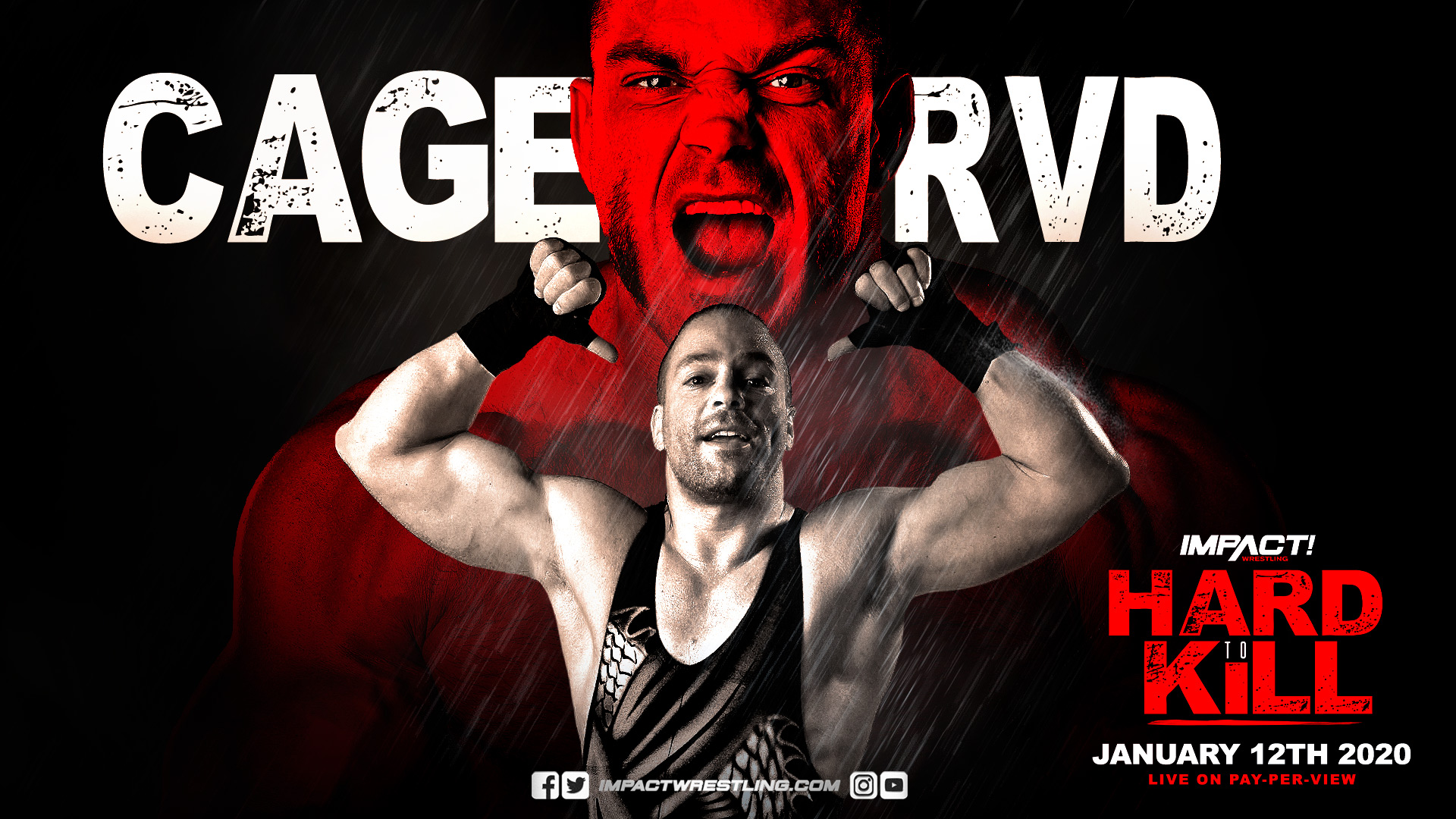 For the first time ever, Rob Van Dam will step inside the ring with Brian Cage and go one-on-one. RVD has accused the wrestling world of wanting to be just like him. They copy all the moves he made famous and take credit for them being there's. He picked out Brian Cage most of all as being one to do this, saying Brian Cage is simply an "RVD-wannabe". The former IMPACT World Champion by no way was going to stand for that, as "The Machine" was not going to just sit down and accept these remarks by RVD. So, here we are. "The Whole F'N Show" vs "The Machine". While many are mostly looking forward to the main event, this match is certainly one to be excited for with two of the best athletes professional wrestling has seen.
Eddie Edwards vs Michael Elgin for Edwards' "Call Your Shot" Trophy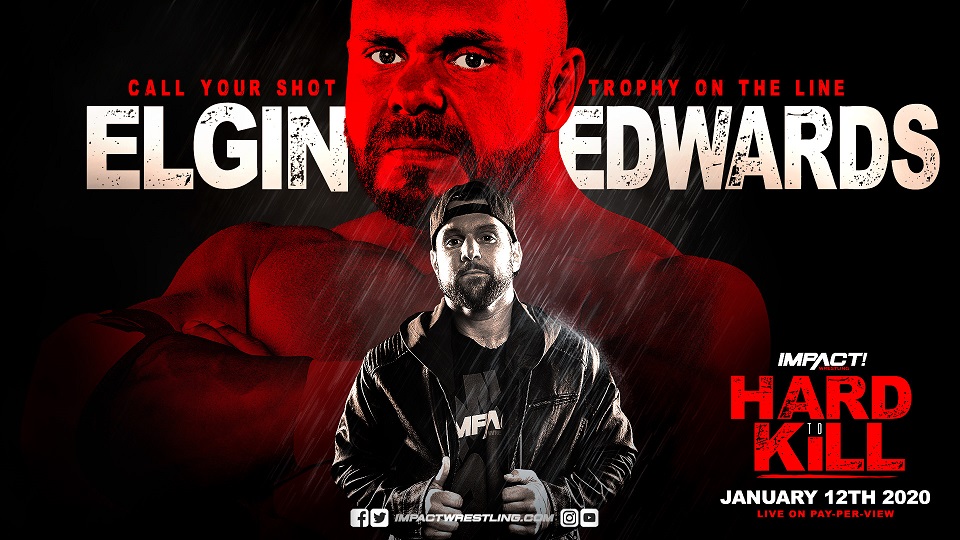 Michael Elgin holds two pinfall wins over Eddie Edwards. By all accounts, that means the "Call Your Shot" trophy, by all means, should be on the line. An opportunity to get any championship match of your choice is not something to look past which makes this match suddenly even more appealing. It was this past week on IMPACT that they went one-on-one, where Elgin got the win to give him this shot. The powerhouse Elgin has shown that he has Edwards' number. That means that Edwards must pull out all the stops to get the win and keep his shot in the bank. When it comes to pure wrestling, the former IMPACT World Champion and the former IWGP Intercontinental Champion may be able to steal the show.
IMPACT Tag Team Championships: The North (Ethan Page & Josh Alexander) defend against Rich Swann & Willie Mack
Time for some championship gold to be on the line. This one will see the IMPACT Tag Team Champions of the world, The North, defend their championships against the team of Rich Swann and Willie Mack in one of the most exciting matches of the night. The opportunity was gained by Swann and Mack when the two competed in a Tag Team Open. Mack injured himself in this one and has remained injured since, but they still managed to get the win as Swann would not be denied. Ethan Page and Josh Alexander have done their part in trying to make Willie Mack believe Rich Swann is better off without him.
Instead, Swann has made it quite clear that them together is better than being apart. The North has been among the most dominant tag team champions in IMPACT's recent history. Swann and Mack have a big test if they want to be known as champions.
IMPACT X-Division Championship: Ace Austin (c) defends against Trey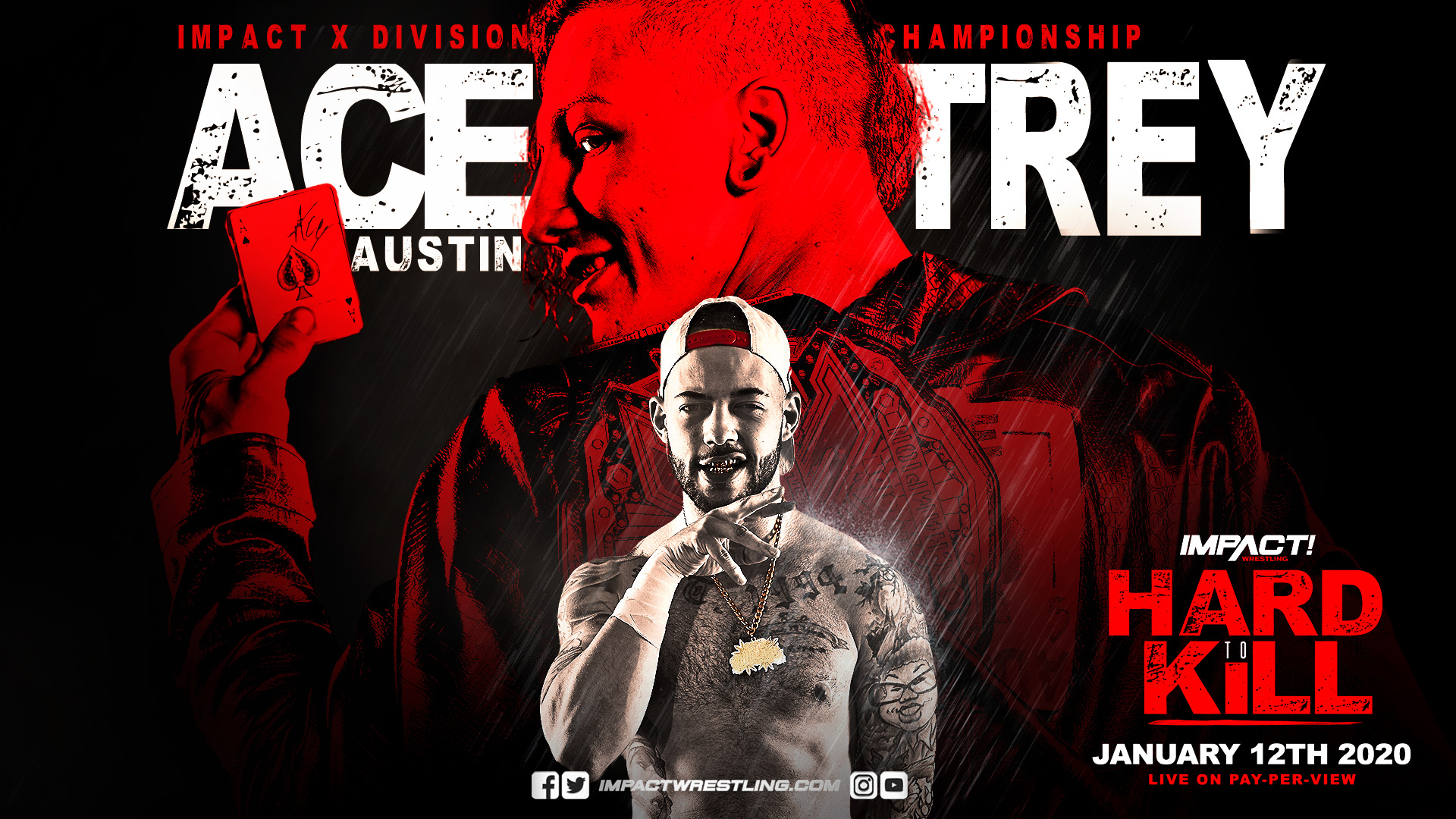 The rivalry between X-Division Champion Ace Austin and Trey has been a weird one, to say the least. The player that Austin is has been hitting on the mother of Trey. In doing so, he has made The Rascalz's Trey determined more than ever to take the championship away from Ace to win his first singles title in his IMPACT career. Even if Ace Austin does things like this, he has shown the world that he can still get it done no matter the circumstance and craze in his opponent. Austin has got in the head of Trey already, which means he may be a step ahead heading into Sunday. This match is sure to be a jaw-dropper. Possibly with Trey showing a side that none of us have seen from him before.
IMPACT Knockouts Championship: Taya Valkyrie (c) defends against Jordynne Grace and ODB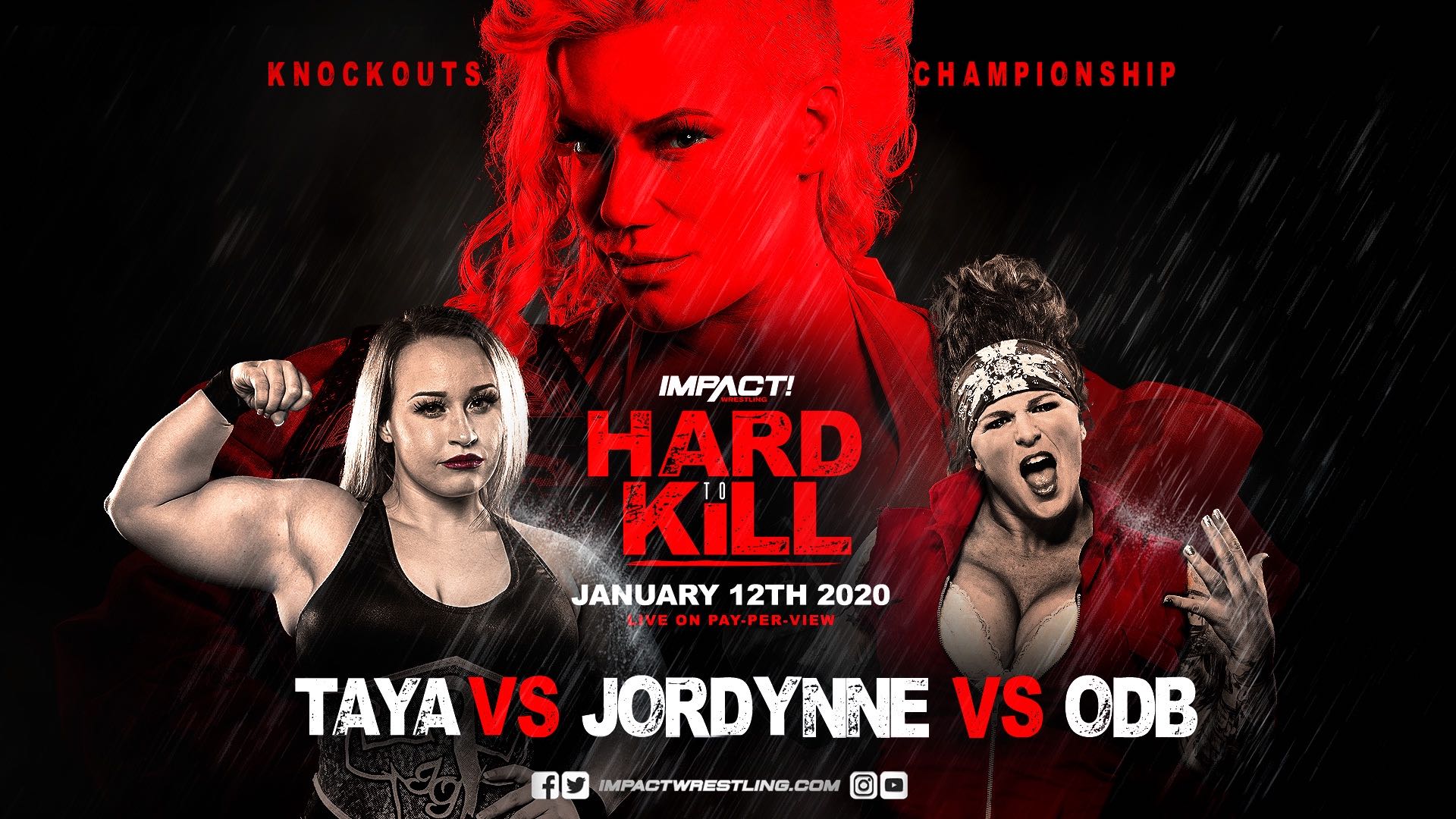 Becoming IMPACT Knockouts Champion has shown time and time again to be the ultimate catapult into being one of the top women's wrestlers in the wrestling world. Unfortunately for the rest of the Knockouts division, that catapult has been hammered down by the longest-reigning Knockouts Champion in history and the woman who will defend at Hard To Kill Taya Valkyrie. This match is sure to be one to remember as the future, present, and past is all represented with ODB welcoming herself back to IMPACT. Originally, the match was supposed to be a singles bout between Valkyrie and Jordynne Grace for the title. Things change, however, when the champion gets pinned. Which is how we find ODB in the match.
The former four-time Knockouts Champion aims to make it five this Sunday. But many believe it could be time for Grace to rise to the top of the mountain and become the new champion. One thing is for sure. After holding the title for over the year, the challengers may have to kill "Wera Loca" to take that belt from her.
IMPACT World Championship: Sami Callihan (c) defends against Tessa Blanchard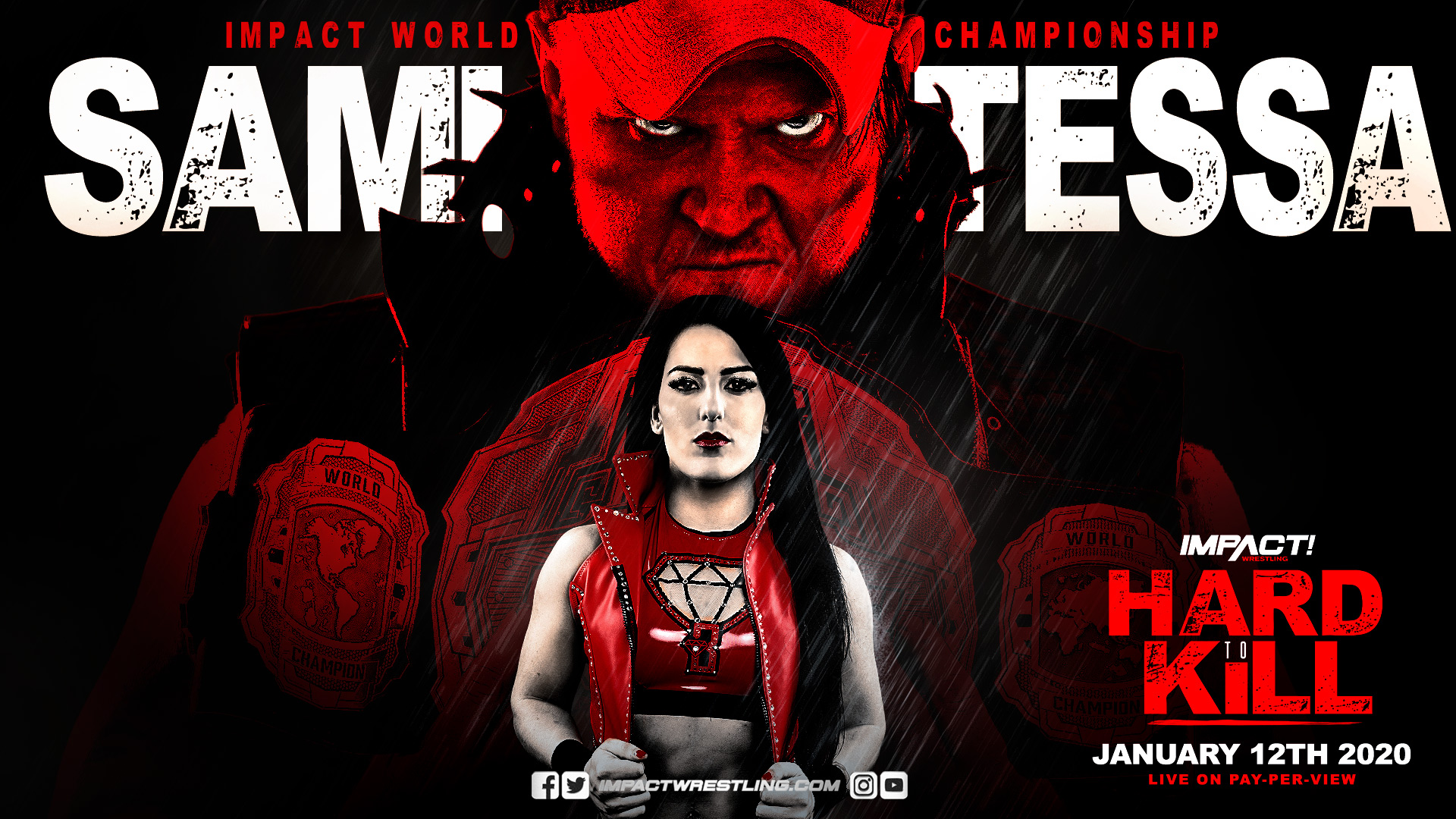 Possibly the most highly anticipated match in the history of IMPACT Wrestling will also go down as the most historic once the bell rings to begin the match. The main event of Hard To Kill will be contested for the IMPACT World Championship as Sami Callihan puts his title on the line against his rival, Tessa Blanchard. As you know by now, this will be the first time ever in the history of any major pro wrestling company that a woman will fight for the world title. But this has become far more than just an intergender battle.
This is a blood feud between two of the best IMPACT have to offer and will go down in history, whether it was intergender or not. Sami Callihan has taken offense to the fact that despite being happy to welcome intergender wrestling into the world we live in, he has been overshadowed and viewed as the "bad guy" by the fans around the world
"The Death Machine" has promised to end the story tale of Blanchard once and for all on Sunday, but the "Diamond Princess" is by no means going down without a fight.
A fight she has brought to Callihan dating back to their IMPACT 2019 Match of the Year at Slammiversary XVII. Callihan has had his group in Tessa's crosshairs since that moment, but she has managed to fight back time and time again to get to this point. For her, it isn't just about making history. It's about beating her rival in Callihan. She aims to take away what is most important to him, which happens to be the IMPACT World Championship.
If that happens, a historic night becomes a legendary occurrence. So will Tessa Blanchard prove to be "Undeniable"? Or does the intent of Sami Callihan give him the edge in this one? What we do know is that the fans will be spoiled come Sunday night in Dallas.
So there you have it. Hard To Kill airs this Sunday, live from The Bomb Factory in Dallas, TX at 8 p.m. EST. It is an event all wrestling fans will want to see as history will be made.
Here is some final hype for the event. Enjoy!
Originally written by Scott Edwards