WWL finds itself in a somewhat awkward spot this week as this episode takes place before their big press conference that announced their Fite TV deal and upcoming iPPV including a main event between Davidson and Dynamite. We still get notable developments as the Americas title is decided after previous Champion Enyel showed he was……. awful at business negotiations.
After a recap of last week, we see Tommy Diablo on the phone with his higher up who isn't pleased with Mike Mendoza not winning the World title. Neither is Mendoza himself but Diablo re-assures him that he has a plan. At the press conference, it was revealed to be himself inserted as guest referee for a rematch with BJ.
Los Apostadores (Jack Daniels & Mike Piconose) vs Kevin Norban & Manu
Los Apostadores (The Gamblers) are veterans facing two youngsters with no experience teaming up which is the crux of the match. At first, the rookies dominate with Manu, in particular, showing his amateur credentials for a bit. They hit stereo Blue Thunder Bombs before Manu charges and is pushed against Norban to throw him out of the ring. A combo Snapmare Driver lets Los Apostadores win the match and Norban is not pleased by the result, teasing a heel turn.
Battle Royal
The winner faces Mark Davidson afterward for the vacant Americas title. Notable figures on this one include Manu and Kevin Norban fresh off their tag match. Manu this time throws Norban out of the ring on purpose to eliminate him. Another notable spot is Montes eliminating 3 wrestlers but also knocks himself out in the process furthering his 'screw-up' gimmick. The final 4 are Mr. Cage, King Kandelo, Rodrigo Garcia & Justin Dynamite but Fast Forward who's been feuding with Rodrigo runs in to attack him. He throw him out but it doesn't count as Fast Forward is not a legal participant. OSW would have a field day with this one. Dynamite eliminates Cage and Kandelo and Rodrigo sneaks in for the old Kurt Angle/Bulldog spot. Throwing Justin over but not making sure he fell before celebrating which lets Justin get back in and win it.
There was absolutely no doubt Justin Dynamite would win this given his own match with Mighty Ursus was canceled after Ursus was lured back to WWC. On top of that, he and Davidson would not only be the absolute best option for a replacement match but also the two have a history as they were once Trios Champions here together before Dynamite left for CWA.
Willie Urbina talks to Dynamite who says he'll show why he's the future.
For the Vacant WWL Americas Championship: Mark Davidson (with Tommy Diablo) vs Justin Dynamite
Davidson attacks from behind the entrance and the two brawl outside for a bit before getting in the ring to exchange blows. Justin surprises with a snap Hurricanrana but is met with a Dropkick to go to break. After coming back the action gets more intense as they go blow for blow. Dynamite shows he's a bit too much of a Will Ospreay fan as he literally signals for the OsCutter just like Ospreay but ends up blocked. Davidson is thrown outside for a pair of Suicide Dives. In the ring, Davidson hits a forward falling Tombstone for 2 as the crowd is very hyped for the action. Davidson counters a Huracanrana with a Powerbomb but Dynamite responds with a Slam and tries the 450 Splash. It hits but there's blowback as Justin is too hurt from the two matches to go for the cover right away. That cues Tommy Diablo to just toss the title into the ring. The ref misses Dynamite covering and lets Davidson recover, hitting a Powerbomb and Package Piledriver to win the title.
It was a very solid match and shows that they can do far more under better circumstances. But much like the Battle Royal, this result was never in question given how the story was going beforehand. It was fine though. We got a great replacement match out of it.
The show ends on a bit of an awkward note as Thunder with Lightning cut a promo on Star Roger and Justin Dynamite. They'll face off at the next tapings. That ends the show and led directly into the press conference. The show didn't really advance much but again, it was mainly because all the big stuff would come later.
Thank you for reading this review. If you want to check out WWL, they upload their shows to their official YouTube Page Here. If you wish to follow me on social media and see my various escapades, please do so here on my Facebook Blog where I now present a pretty unique regular Blog. This concludes the WWL Weekly with the BJ versus Mike Mendoza championship main event.
See You Next Article!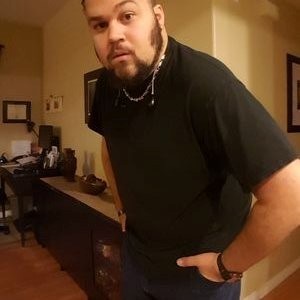 Originally posted by AB Morales