After a week off for a preview episode, WWL High Voltage is back and it's now on FITE TV. It's their first show following their 'Destino Final' taping and that means the World title match is to be shown. Expect shenanigans as the story of the mystery investor continues.
You can watch the show on FITE.TV right here!
Match #1
First Round of the Super Cruisers Cup: Autentico Joe vs Kevin Norban
This is the tournament to crown a new Super Cruiserweight Champion. Autentico Joe is a guest and not officially signed so he tries to cheat his way through the match. They seem to start respectfully with a handshake and showcase their athleticism.
We get a Tope from Joe and goes for a second one but is met with a forearm as Norban follows that up with a Press off the top rope to the outside. They exchange blows in the ring as the commentators discuss the local 'Comic Fest' convention giving us the hilarious audio of 50+ year old Axel Cruz trying to explain who Tommy Oliver from the Power Rangers is (Jason David Frank is the event's top attraction).
Joe hits a Blockbuster and grabs his towel for the silly visual of the ref taking it away as if it was some lethal weapon. As it's taken away, Joe grabs an actual lethal weapon in a pair of nunchaku which he places in his boot for a Shining Wizard but misses and Norban hits his own Shining Wizard. The irony overloads Joe there as Norban moves on in the tournament. A pretty fun match with a pretty creative ending.
BJ, Star Roger & Justin Dynamite vs Thunder, Lightning & Mike Mendoza in "The Great War" is announced for the next taping 'War In The West'. It's a Steel Cage match. "The Great War" is a reference to WWC's old Steel Cage match of the same name which would either be a War-Games styled team match or a really weird battle royal inside a steel cage.
Tommy Diablo meets with the head of security Erik Estrada, who is not the lead of the old TV series CHiPs. He's actually the brother of Jose Estrada Jr of Los Boricuas fame. Their father wrestled as Super Medico #1, one half of a legendary tag team Los Super Medicos. Diablo tries to make sure no one jumps the barricade as he's expecting the appearance of former WWC and IWA ref Pelayo Vazquez like the last World title match.
Time for The Heel Corner. This time, it's literally from Axel Cruz' own living room. At least there's a couple of corners. He runs down the show, announces Manu vs Android 787 (Dr. Gero got really busy, huh?) as part of the Super Cruisers Cup for next week and explains that Rodrigo Garcia has been suspended from WWL for throwing a fireball onto Fast Forward's face.
After that, we get a custom video from Rodrigo mocking Fast Forward with a few memes.
Main Event
WWL World Championship
Mike Mendoza vs BJ (c)
Tommy Diablo As Referee

The two rivals come to blows quickly and BJ wastes no time with the big moves, countering a Headscissor into a Black Hole Slam but as he covers, Diablo refuses to count.
Cut to the top of the building, we see someone with a pretty muscular build and in a mask watching. Might be Angel Fashion or the mystery investor.
Diablo distracts BJ letting Mike take over and hitting a big Terminator Dive but nearly ends up splat on the concrete. Coming back from break BJ continues to show his freakish athleticism with a double jump huracanrana off the top rope and a Quebrada using no hands but Diablo keeps causing trouble whenever he can.
BJ tries a Victory Roll but Tommy Diablo literally just rolls them over to count for Mendoza. BJ tries the Quebrada again but ends up receiving his Tombstone finisher instead. Diablo is now flat out attacking BJ hitting a Jumping Flatliner which leads to a masked person running to the ring. Not the one we saw earlier, this one unmasks to reveal Pelayo Vazquez attacking Diablo.
Security grabs him but WWL director Richard Rondon appears announcing Pelayo as the new senior ref of the company meaning he can overrule the match. BJ hits the Tombstone but it's only good for 2 as more shenanigans happen. Diablo hits BJ with brass knux and Mendoza lands a Top Rope Senton and covers as we get the completely absurd slow count with Pelayo stopping to look at the crowd. But the count reaches 3 and we get a new World Champion.
Man, heel refs are just extremely passe this day and age. At the very least, this was the better of the two to have that gimmick this week. Looking at you, Stomping Grounds. The action was good though. But the ending was a real killer. Suspension of disbelief goes out the window for cheap theatrics. If you see the guy hit a totally legal move before the cover, why be so skeptical to count? It makes no sense. There's no debris in the ring from a foreign object or any evidence. It's a bad case of "the script said so" here really deflating the match.
After the match, Diablo and Mendoza attack Pelayo and we see the masked man again. It cuts backstage where Mendoza and Diablo call their benefactor to brag and end the show.
It was a hit or miss episode this week. The shenanigans really bogged down the show, but the Super Cruisers Cup has started well. It promises some good matchups. The big issue here is the World title scene. It's bogged down by a conspiracy story that can pay off well if we get Angel Fashion returns. But in the meantime, we gotta sit with the World Champion and his manager acting like stooges to a higher power. At least we'll get LAX vs West Side Mafia soon which will be a massive match.
That's it for my review this week. See You Next Article!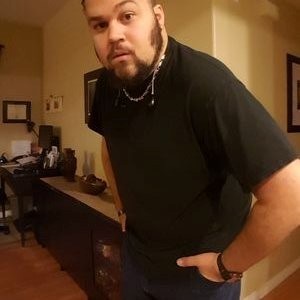 Originally posted by AB Morales