As usual with WWL, a new taping tends to present changes to the status quo. This week we have former TNA Spanish commentator Willie Urbina taking over the play by play spot next to longtime friend and partner Axel Cruz. As for the actual wrestling, let's just say a pair of names left and the company traded up. This edition of the WWL Weekly features the main event of BJ facing Mike Mendoza.
After a quick recap and the intro, we go to the opening match of the show.
Sweet Nancy vs Genesis
Nancy models herself after Monster Ripper who was a big star in Puerto Rico. Nacy starts to dominate and hits a pair of Cannonballs before going to break. Coming back though, Genesis starts going on the offensive hitting a Missile Dropkick. They brawl and go to the outside where they keep fighting until the referee counts to 10 for the Double Countout.
The match was short but you had the sparks of what can be a pretty decent first major feud with the women.
The brawl continues as the lower-card talent and refs try to break it up. Another girl, Akire, who would valet King Kandelo and World Champion BJ, gets knocked down by Nancy and now those two start brawling. This signals Akire's move from valet to an active wrestler and adds a fourth name to the division.
It's time for Axel Cruz's Heel Corner segment as he discusses an upcoming press conference which will see several announcements to be made. He runs next week's show which will feature a Battle Royal where the winner will go on to face Mark Davidson for the vacant Americas title as well as recap today's show.
We get previews of today's main event as Mike Mendoza in his gym says it should've been him who took control of this generation to lead it.
BJ responds saying Mendoza shames his grandfather (a former wrestler, ref & and trainer named Vikingo).
However, before the main event starts, Mendoza's manager Tommy Diablo calls over senior official Frankie Berdecia for a chat.
WWL World Championship:
BJ (c) vs Mike Mendoza
This week's WWL main event featured champion BJ and Mike Mendoza. No formal intros for this one. The bell sounds and these two just explode, dashing across the ring at high speed as the crowd is absolutely mental for both of them. It's big move after big move as BJ hits a Black Hole Slam only for Mendoza to get up and respond right away with a Tope Suicida. BJ decides to show off by going for Springboards several times without using his hands (it looks very impressive too) however it's 50/50 as far as payoffs go. He hits a Tornado DDT and a German Suplex but Mendoza just gets up and Lariat's him down. Mendoza eventually hits what seems like Will Ospreay's Stormbreaker but BJ didn't really know how to take it. It's only good for 2 off the cover and Mendoza just blatantly grabs the title and hits the ref and BJ. That cues Frankie Berdecia to re-appear and try a fast count, but it's unsuccessful. BJ hits a Cutter but Berdecia pretends he's hurt before he's accidentally kicked by Mike Mendoza. BJ hits his Tombstone Piledriver and there seems to be no ref but out of the crowd emerges former senior official for WWC and IWA Pelayo Vasquez. In casual clothes, he runs in and counts to 2 before Mike kicks out. Security tries to kick Pelayo out and in the confusion, BJ hits the Tombstone. Pelayo rushes in and counts to 3 and BJ retains. I think?
What started as a total barn-burner of a match ended in complete silliness. While heel refs are already iffy, the fact that basically, a fan gets to run in for the count is even sillier. The thing is Pelayo Vasquez is arguably the most famous modern referee there is here similar to a Charles Robinson in WWE. But why would we buy him making the count when he's wearing a gaudy orange t-shirt, brown jorts, and Crocs? It's WWL's usual "throw everything against the wall" move hoping for a reaction. At least we got a great match first.
After security takes Pelayo away, Mike Mendoza & Tommy Diablo attack BJ and cuff him to the ropes. Justin Dynamite runs in for the safe but he's alone and overpowered. That leads to Diablo calling out Star Roger who he had paid off weeks ago. Roger mouths his former rival Justin but its a ruse and he attacks Mendoza and Diablo. That doesn't stop the heels though as Diablo snaps his finger, a pretty bad edit of the lights going out takes place and we get veteran Tag Team Thunder & Lightning in the ring. They attack Roger and Dynamite before leaving with Diablo saying they're mercenaries paid for by his benefactor.
Willie Urbina tries to get a word with Thunder & Lightning who say they go where the money is good (that has to be a shot at the guys who left) and the show closes with the babyfaces in the ring getting up and fist-bumping to show they're now unified.
For 40 minutes, it was a fun watch. It's very simple to keep up with and the matches are either good or let you know they can lead to something better in the future. Plus, the roster is really loading up now with top level stars.
Thank you for reading this review. If you want to check out WWL, they upload their shows to their official YouTube Page Here. If you wish to follow me on social media and see my various escapades, please do so here on my Facebook Blog where I now present a pretty unique regular Blog. This concludes the WWL Weekly with the BJ versus Mike Mendoza championship main event.
See You Next Article!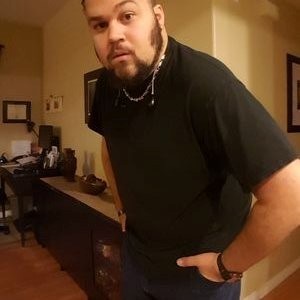 Originally posted by AB Morales