In an announcement made a few days ago on WWE's official website WWE.com, the company announced that it will begin to air a new program on its official network. The WWE Network and Social Platforms are set to debut WWE Superstar Gaming Series tomorrow, Tuesday, December 29th. It is a part of the Free Version of the company's streaming service WWE Network.
____________________
The show will feature gaming battles, including matchups on their recent video game release WWE 2K Battlegrounds. Among the scheduled episodes include a WWE 2K Battlegrounds 'Holiday Throwdown'. It will involve WWE Superstars & celebrities in these competitions. Those mentioned to take part include; former WWE Raw Women's Champion Ronda Rousey, Adam Cole, Shayna Baszler & Tyler Breeze. It kicks off with Xavier Woods and Greg Miller of 'Kinda Funny Things' co-hosting a Team WWE vs. Team Celebs battle. The show premiers at 8 pm eastern on the WWE Network's free version and their social platforms.
The streaming service will also host a Best of UpUpDownDown 2020 Marathon beginning at 3 pm eastern on WWE's social platforms. The network will also air Among us 'Holiday Sus-Fest' as well. More about this new series will be made available prior to its release tomorrow. The inclusion of the gaming series shows the growth and popularity of video games and how the network is capturing their talent in a different light. With the success of UpUpDownDown, this series appears to be built on its success.
WWE Network & Platforms Set To Debut WWE Superstar Gaming Series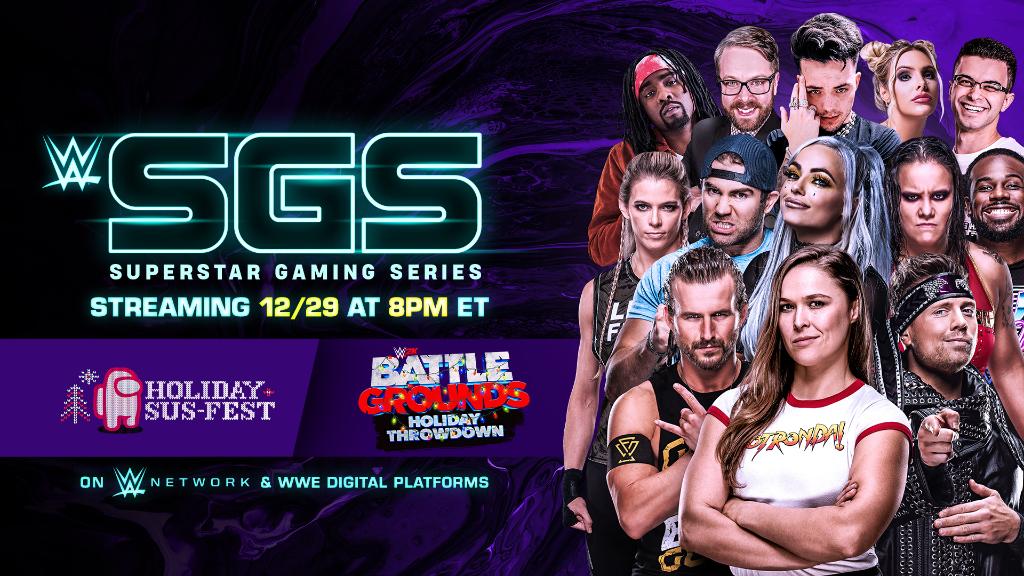 *****
Be sure to stay tuned to the Pro Wrestling Post for this and additional stories from the wrestling world. Readers can rely on Pro Wrestling Post to be their daily source for all things inside the squared circle. As a result, readers can expect daily news, history, and so much more. Please visit WWE's official website here for news on the promotion and upcoming events.