It's Raw's go-home show for Backlash and there's a lot to build for the show on Sunday. It's sure to have some explosive moments with the return of Christian and his peep show with special guest Edge. After Lashley locked Drew in the full Nelson last week what will the champ's response be and what will happen with Lashley speaking with MVP in the VIP lounge. Here is the WWE Raw Preview for 6/8/20.
WWE Raw Preview for 6/8/20
Christian returns for the Peep show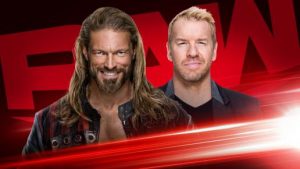 Christian is returning to Raw to host a special edition of the peep show. He will reunite with his former tag team partner Edge. Edge will want to promote his upcoming match with Randy Orton billed as the "Greatest Wrestling Match Ever". In the history of wrestling, talk shows they very rarely if ever go down without a hitch and I'd expect this to be no different. Will The Viper Randy Orton cut short the reunion of Edge and Christian or will he allow Edge to say his piece? We've seen Edge and Orton cut promos backstage but will they come face to face on Raw.
Seth Rollins, Who's Next?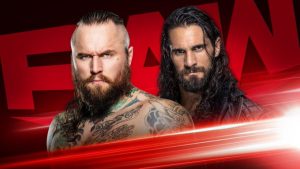 After attacking Aleister Black and Humberto Carillo last week it's safe to say that Black and Rollins will meet again in the near future. Black and Seth look set to lock horns again in WWE possibly at Backlash. It's almost a guarantee that these two will cross paths on Raw this week with Black looking for retribution after last week's attack.
WWE Raw Preview for 6/8/20
Street Profits and the Viking Raiders Decathlon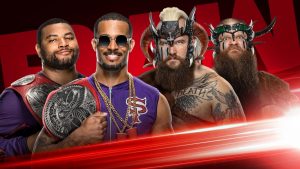 The Street Profits and The Viking Raiders will continue their series of sporting events this week in a Decathlon. Both teams are tied at two each in their recent sporting contest.
Apollo Crews U.S Title Reign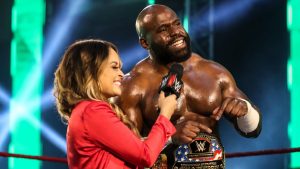 After interrupting Apollo's first title defense will Andrade make another attempt to get back in the United States title picture? Will Apollo respond on Raw?
WWE Raw Preview for 6/8/20
Rey Mysterio's retirement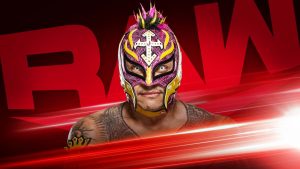 Despite Seth hosting a retirement ceremony for Rey last week, Mysterio and his son weren't impressed with the antics of Seth Rollins. Rey will appear on Raw to address the questions around his retirement. Is Rey going to retire this week? Dominic had a message for Seth last week promising an eye for an eye. Is Dominic heading for a clash with the Monday Night Messiah?
Asuka and Nia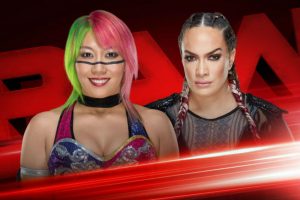 It's the last Raw before these two ladies battle over the Raw Women's Championship. Nia distracted Asuka last week costing her the opportunity to get a win over Charlotte Flair. Nia has been doing everything she can to get in the head of the champion. Attacking the champ when her back was turned Nia looked to get one over on the champ. Asuka could be in action looking to gain some momentum heading into her clash with Nia.
Lashley's on the VIP lounge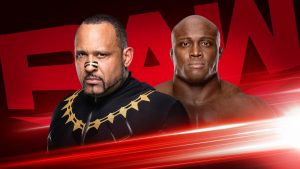 After attacking WWE Champion Drew Mcintyre Lashley would lock a full nelson on Drew. Lashley and Drew have been brawling over the WWE championship for weeks. Lashley will have his chance to speak about last weeks events with MVP in the VIP lounge. Will MVP's VIP lounge go smoothly or will last week's actions have repercussions this week.