PROGRESS Wrestling Chapter 41: Unboxing Live! December 30th, 2016. The Electric Ballroom, Camden, UK.
Hello, hello, hello once more, and welcome back to the PROGRESS Prerogative. This is the weekly column that examines each PROGRESS chapter. In turn, to give you the skinny on what went down. We've got recaps, we've got gifs, and this week we've got comics and photos of presents. That's because we've arrived at Chapter 41: Unboxing Live! The show with no matches, or competitors, announced beforehand that it has since become a Christmas tradition.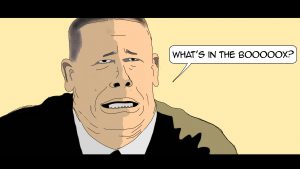 Leading into this show, PROGRESS has a few threads dangling in terms of storylines that may play into events. Jimmy Havoc is the number one contender to the PROGRESS title following a big win over Marty Scurll. The Origin faction is beginning to splinter into separate units with Dave Mastiff and El Ligero seemingly turning babyface. Sebastian has a hold on Pastor William Eaver's career due to knowledge of an awful secret. And Will Ospreay is yet to win a match in the company in the year the show took place of 2016. Now that recap's out of the way let's get unboxing.
Unboxing Live
FSU & Nixon Newell vs The South Pacific Power Trio
Who are the perfect people to send out to get them (mostly drunk) crowd pumped up with a good, old sing-song? It's FSU with a dose of Andrew WK followed by Nixon Newell and a nice chaser of B*Witched. It's six-person tag action as they take on TK Cooper, Travis Banks, and Dahlia Black – the South Pacific Power Trio. Starting off the match are Newell and Banks and they have a really fun sequence. One that sees the Welsh wonder get the better of the Kiwi Buzzsaw. This intergender action somehow gives way to Eddie Dennis grabbing Black and threatening to kiss her. TK says if he's kissing Dahlia then he'll kiss Newell and grabs her.
Of course, that leaves just two people, and Mandrews grabs Banks. They back off from one another only for Cooper to dropkick Andrews into Banks and a lovely make out session. The match gets a lot more serious from that point and all six wrestlers out in a serious shift. Appropriately, it's the babyfaces who emerge victorious after a beautiful shiniest wizard by Newell to Black. A great start to the show. The only thing that dampens the mood is that Nixon appears to have aggravated an old rugby knee injury. That would follow her around for her first couple of years in NXT. But she seems to be in tip-top shape now thankfully.
Unboxing Live!
Toni Storm vs Kay Lee Ray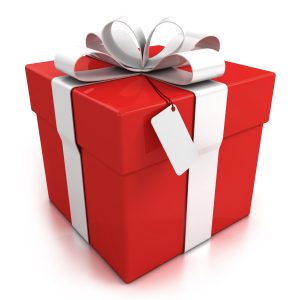 Toni Storm and Kay Lee Ray have a helluva match to try and follow but they absolutely do so. A sporting start sees the wrestlers vie for supremacy on the mat as they exchange a series of arm locks. That segues into the classic pin reversal sequence, into a bridge, backslide et al culminating in the standoff to applause. Things take a bit of a twist when Toni Storm offers a handshake and instead receives an enziguri from KLR. Ooh, you bad sod. A far more vicious side of Ray comes out for the remainder of the match. As she batters her antipodean opponent mercilessly, with some mean strikes surely leaving a mark.
That's not to say it's a one-sided match, far from it. Storm gives as good as she gets, hitting a mean-looking plancha. This combined with a textbook delayed fisherman suplex to name but two examples. Indeed it's Storm who takes the win after dropping KLR with a piledriver somewhat upsetting a challenger who you would have thought was the favorite to win.
Roy Johnson's Wasteman Challenge – Mad Man Manson
The latest edition of Roy Johnson's Wasteman Challenge is answered by a surprising name in Mad Man Manson. Having not wrestled for PROGRESS since Chapter 14 and seemingly having retired in 2014 a reintroduction may be necessary. Manson obliges on the microphone by saying that he is the "shitter version of Grado." I've missed Manson, he says that Jim Smallman booked him against Johnson to incite a race war – "your plan's finally coming together, eh Jim?" and "everyone else has been signed apart from me so you had to call me."
Very funny stuff from the talented Irishman. Following Body Guy's 'spitting' some 'bars', Manson says that he will retort by lip-synching to the song of his people. It's lovely but of Wham everybody. The Ultras sing along to Wake Me Up Before You Go-Go as the Mad Man lives up to his name. He dances around the ring like an absolute maniac. The two guys then leave the ring, along with referee Paz. As Wham continues to serenade the Ballroom as the fans chant 'match of the year'. Good stuff.
Unboxing Live!
Zack Sabre Jr & Marty Scurll vs London Riots vs British Strong Style – Tag Title Match
The vacant tag titles are to be decided in a three-way dance. Pete Dunne and Trent Seven were the last holders. But seeing as Dunne is now the world champion, PROGRESS is not allowing the shield to simply be gifted to Tyler Bate. Bate and Trent Seven do make their entrance with the shields. But dump them at the entrance ramp and demand belts as replacements. Former champions the London Riots and a surprise reunion for Sabre Jr and Scurll as the LDRS of the New School are their opposition (see video above). The biggest pleasure in this match is seeing The Villain coming off an epic run as the company's top heel.
He begins on the entrance ramp as he argues with Sabre and continues in the ring. He and Trent Seven try to out ham one another. It's high octane action the whole way through the match. There is always a freshman to bound into the ring to keep the pace up. One particularly memorable sequence sees everyone bar Seven trapped in a submission hold. They were in a big pile only for the bearded wonder to chop them all to bits. The right team win in the end as Seven blasts ZSJ with a piledriver then Bate wallops him with a Gotch tombstone for the win. A very entertaining match fought at tremendous speed and with a ton of great spots.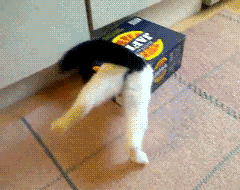 Fabian Aichner vs Pete Dunne (c) – PROGRESS Title Match
Another surprise up next as Fabian Aichner returns to PROGRESS to challenge Pete Dunne. British Strong Style's main man is in bullish mood on the mic before his opponent is revealed. The reveal of Aichner being slightly offset by the fact that he makes his entrance wearing lederhosen. Mmmm. Pete takes the Austrian to school at the opening bell, dropping him to the mat. He follows this up by locking his legs up in several variations of the Indian deathlock. In only his second defense of the title, Pete is every inch the credible champion as he picks Aichner apart throughout the match. The most that Aichner contributes is a series of high spots with absolutely no connective tissue.
Yes he can hit a perfect no-hands springboard plancha but does nothing in the way of transitioning to that spot in a logical fashion. To say that he is a spot monkey is the only conclusion you would be able to draw from this effort, but he is somewhat elevated by the presence of Dunne. Naturally the champ retains over the guest star following the bitter end (formerly drop dead). Post-match, the Bruiserweight taunts the crowd by saying he'll see them "on the Network" (the inaugural WWE UK Championship tournament had recently been announced).
Unboxing Live!
Pastor William Eaver & Sebastian vs Chuck Mambo & Jack Sexsmith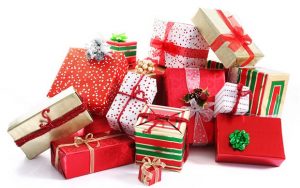 Sebastian makes his way to the ring in the grossest fashion possible, spitting water all over people as he goes. William Eaver follows sheepishly behind unable to prevent his oppressor from acting like the utter tool that he is. Mambo and Sexsmith, here dubbed Sex on the Beach, are obviously a bit of a makeshift team but the important factor is the inclusion of Mambo opposite Eaver. As Sweet Jesus they have been met with moderate success in PROGRESS's tag team ranks after graduating from the Projo at similar times. Indeed, on several occasions as the match gets underway Chuck and the Pastor wind up giving the sweet hand sign together towards Sebastian.
The former Geezer plays the fall guy for the majority of this semi-main event, taking a stink face from Sexsmith among other indignities. The tone shifts in that regard at the close of the match however as Seb forces Eaver to hit multiple clotheslines from Heaven on Chuck Mambo. Pastor covers his utterly destroyed best friend for the pin and victory: a nice little story-based match as palate cleanser then.
Unboxing Live!
Jimmy Havoc vs Will Ospreay
A big surprise for the main event as Will Ospreay and Jimmy Havoc face off for the first time since Chapter 20 in July, 2015. At that time Havoc was the despised PROGRESS champion with Ospreay the bushy-tailed babyface. In December 2016 Havoc is a returning hero gunning for Pete Dunne's title. Conversely, although he is a babyface, Ospreay is beginning to hear a smattering of boos after failing to win a single match for PROGRESS in 2016. Losses to Marty Scurll (three times), Mark Haskins, Zack Sabre Jr and Matt Riddle have clearly had an effect on the Ultras' faith in him. The Aerial Assassin glares out at the fans with wild eyes when the boos ring out during the ring introductions.
They start off hot swinging fists at one another until Jimmy whips Ospreay into the ropes and hits a hurricanrana. Ospreay fights back outside the ring by rugby tackling Havoc about four rows deep into the crowd. Will is wrestling a very heelish, almost Jimmy Havoc-like style. He concentrates his energy on breaking the surgically repaired knee of Havoc. Will ties him up in the ropes and puts the boots to the knee, goes for the cheeky Nando's kick… but to the knee, make no mistake he is out for blood. Jimmy fights back from a countered 450 splash and shows the depth of his repertoire.
Who Will Stand Tall?
If anybody tells you that Havoc is just a hardcore wrestler you should show them this match. In an interview with Pro Wrestling Ponderings Havoc would say that he and Ospreay "bring out the best in each other during our matches, I love working with him." It really is evident here as the King of the Goths strikes back with a DDT, death valley driver, and sundry other high impact moves. Back and forth they go, back and forth, for some twenty minutes with barely a pause for breath. Ospreay just can't seem to seal the deal, even after multiple Oscutters, acid rainmakers, and various flip de doos. His frustration with both Havoc's refusal to stay down and the fans beginning to turn on him grows more pronounced throughout.
Just like the vast majority of the contests in their multi-match series for the PROGRESS title it's Havoc who comes out on top when all's said and done. The number one contender claims victory with his favored acid rainmaker, but that is not the end of the night for either man. Havoc requests a microphone and apologizes to his fallen foe for all the dreadful things he put him through in the past. Appealing to Will's better side, he says that they should join forces to combat the imminent threat of British Strong Style. That gets a massive pop from the crowd – PROGRESS's version of the Mega Powers are about to unite.
Divided or United: A Handshake To Seal the Deal
Extending his hand, it appears as though Jimmy is a new man as Ospreay reaches out to shake it. The crowd pop again. Then young William hoofs a stiff kick to Havoc's crotch and beats him while he's down. There's another surprise in store as Will drags Jimmy up to the entrance curtain. He is only to be met by former Swords of Essex partner Paul Robinson. Both men symbolically slip on a pair of black gloves and batter Havoc with a barbed wire baseball bat as the crowd lose their minds.
Unboxing Live!
Is The End Near?
Ospreay finishes Havoc off with a Rainham maker and the reunited Swords of Essex make their exit accompanied by members of the ring crew. There's no danger of this particular crowd trying to deck either man.
Thus ends a pretty momentous show for PROGRESS with Unboxing Live. Long time fan favorite Will Ospreay has turned to the dark side after a year of losses. Who would ever have predicted that just two years ago? PROGRESS will make their debut in Birmingham next time around, and I can tell you that there are many more momentous events to cover from that Chapter. And we will do so right here next week with the PROGRESS Prerogative. Until then, take of yourselves out there everyone.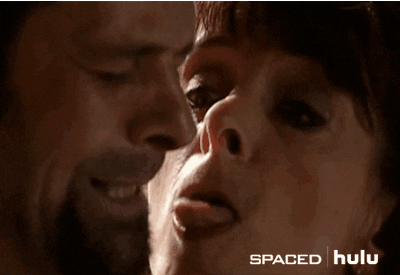 Each episode can be watched on the PROGRESS on Demand service. PROGRESS Wrestling is also available on Powerslam TV.