Over the past ten years, a number of men and women have worked to create matches and moments that have stood out above any other. Among those men and women, a number of them have maintained a sense of dominance regardless of promotion. For some, they have maintained the same success early in the decade that they did towards the end of it. When assembling this list we identify those individual efforts that stood out above all others on a consistent basis. This list isn't to disregard tag teams and their value but rather to celebrate the collective individual efforts of those listed. Here are ten of the top wrestlers of the decade.
10. Daniel Bryan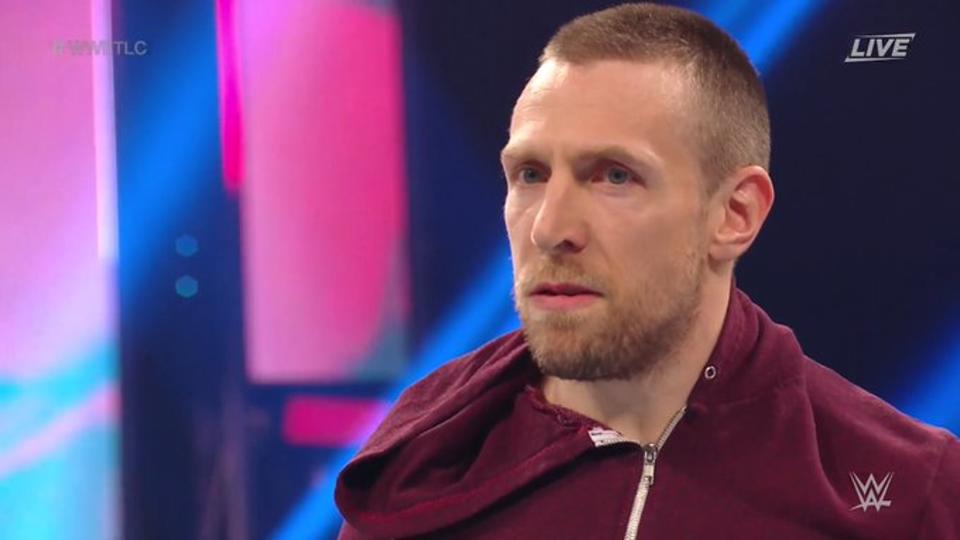 Upon initial reaction to this selection, we are best to address the elephant in the room. How does someone that is inactive from competition for nearly two years make a list for the best of the decade? A good question with hopefully an equally justified response. Bryan's rise to prominence in the WWE wasn't meteoric but a gradual ascent that fans embraced. Despite winning and having to relinquish his WWE and Intercontinental championships, that doesn't negate his overall time.
His matches were remarkable. The storytelling in feuds with the Authority and Bray Wyatt was compelling. Even while out of action, fans often clamored for his return much like himself. He was relevant and often would say he wanted to compete even if he wasn't medically cleared to. The measure of a wrestler's impact at times goes beyond their time in the ring, but their time outside it as well.
9. Chris Jericho
What can't be said about Le Champion that hasn't already been said? While this past year has been a resurgence of Jericho it could be easily be said this past decade has also equally significant. Chris Jericho has held titles in the WWE, NJPW and now All Elite Wrestling. Over the course of the past decade, Jericho has been active in multiple promotions. During this time he has maintained relevance throughout his time.
In fact, his relevance is so significant that he was as much a part of the inception of AEW as he was its first event. The relationship established between himself, the Young Bucks, Cody, and Kenny Omega shows just how much he wants there to be an alternative for fans. He may have not competed the entire decade by his time away from the ring still had fans talking about an impending return.
8. Charlotte Flair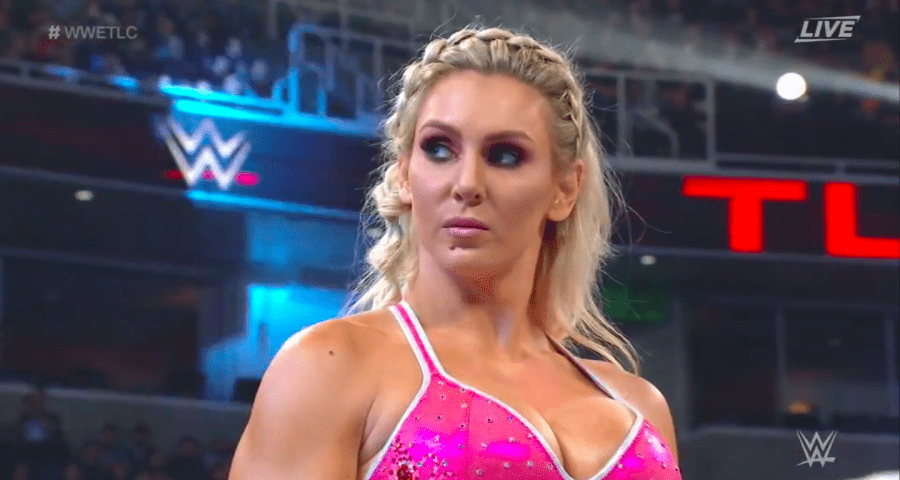 Her family name immediately put her at a disadvantage. When your father is Ric Flair the comparison's to his success will forever be made. Charlotte has long shared stories about her last name and every criticism that she'd have to face. Those criticisms aside, Charlotte Flair is able to do things in the ring that her father never could. Her athleticism, her aerial assault and willingness to take risks often put her in a different category than Ric.
While she has only been actively competing since 2012, her rise is as much to do with her overall presentation as it is her skillset and match quality. She has been ranked as the top female wrestler of the year in 2016 by Pro Wrestling Illustrated and won championships several times over. In fact, Flair holds the record as a ten-time Women's champion. Her matches and rivalries with the likes of Sasha Banks, Becky Lynch, and Bayley often showcase her match quality as well.
7. Io Shirai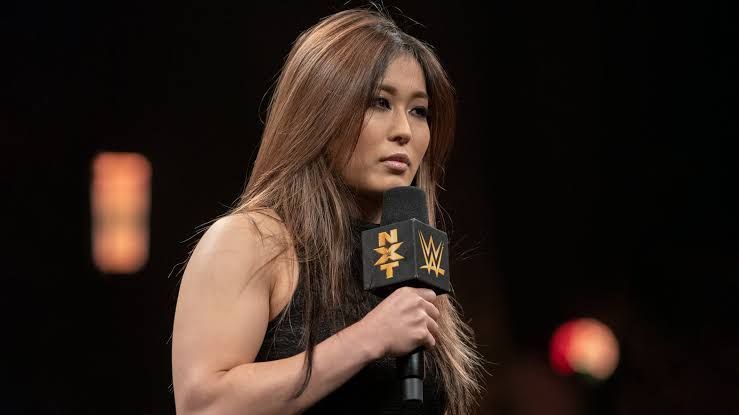 For North American wrestling fans, the decision to include Io Shirai may be surprising. When we consider Asuka has a prominent championship run while in NXT. In the case of Shirai, it is important to consider that her inclusion on this list is prominent not necessarily for what she has achieved in North America but what she had achieved in Japan. As a twelve-year veteran of the ring, Shirai her list of accomplishments over the past decade read comparable to that of a Hall of Fame inductee.
Shirai is a two-time Wonder of Stardom Champion, two-time World of Stardom champion, winner of the best match of the year for 2015, 2016, 2018, and most valuable player in 2013, 2014 and 2016. She has won no less than five tournaments as well over the course of the decade. With her finals appearance in the Mae Young Classic, it appears Shirai is determined to continue the next decade exactly where she left off the present one. Shirai remains one of the top ten wrestlers of the decade.
6. Shinsuke Nakamura
Much like some of the other selections on this list the addition of Nakamura isn't isolated to any one match or year but rather his collective body of work. There is no denying the fanfare he was coming to the WWE with when he was first announced as coming. From the moment he appeared on a screen to challenge Sami Zayn at TakeOver he was coming. It was becoming clear that arguably one of the greatest Japanese talents of all time was going to be in the WWE.
Nakamura's success dates back before his WWE arrival but his time in New Japan Pro Wrestling. He is considered arguably one of the greatest IWGP Intercontinental Champions of all time. His matches against the likes of AJ Styles, Kota Ibushi and Kazuchika Okada suggest his legacy in Japan will long be what he is remembered for with his career is over.
5. Kenny Omega
The rise of 'the cleaner' wasn't meteoric but was rather based on a connection with a culture that is impossible to ignore. Omega's rise from Super Junior to prominent heavyweight in Japan suggests his value in New Japan Pro Wrestling was evident. As a gaijin wrestler (non-Japanese) in the country that also learned the language, Omega was bridging the gap in his own popularity and that of the company's both in North America and Japan. Omega was with New Japan Pro Wrestling for nearly a decade.
He also competed in DDT and Ring of Honor as well during this time. Over the span of three years, Omega was voted as a perennial match of the year winner, an IWGP Heavyweight Champion, IWGP Intercontinental Champion, IWGP United States Champion and two-time IWGP Junior Heavyweight Champion. His matches with Kazuchika Okada seemed to out due themselves time and time again.
4. Roman Reigns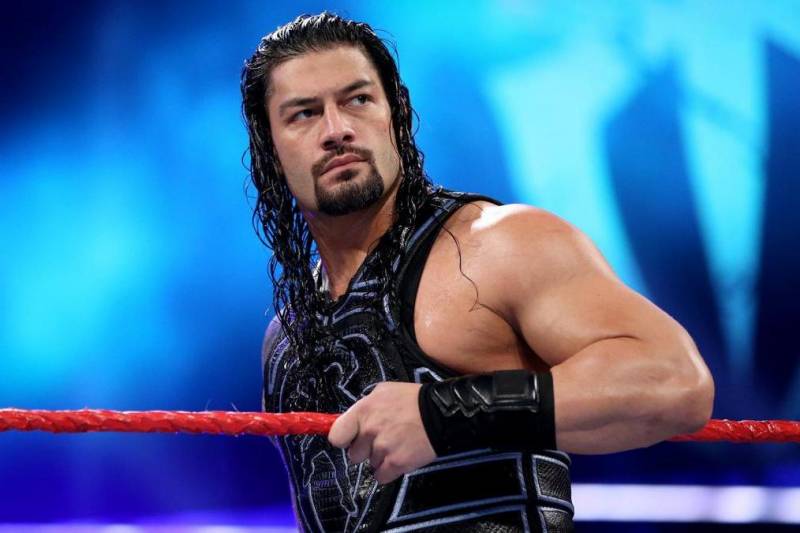 Unless the name was John Cena, Roman Reigns seemed to be described as the most polarising character in the WWE. A near ten-year veteran, Reigns is a second-generation wrestler but comes from a long line of wrestlers in the Anoai family. From his debut in NXT to his most recent match against Corbin at the WWE's TLC, Reigns has worked to put on meaningful matches. While some will acknowledge his skillset others will attribute his success because management stands behind him.
Reigns is a grand slam winner in the WWE capturing every singles title on either Raw or Smackdown. He was a multi-time champion who was diagnosed once again with Leukemia and overcame it. Whether some overrate his value, and others understate his value his achievements remain. Reigns is among the top ten wrestlers of the decade.
3. Hiroshi Tanahashi
One of the greatest talents this generation has ever seen had a remarkable decade. A veteran of twenty years, Tanahashi's longstanding feuds with the likes of Okada were remarkable. He has demonstrated the ability to adapt to talent such as Zack Sabre Jr. Tanahashi is considered along with Kazuchika Okada as one of the greatest IWGP Heavyweight Champions.
The eight-time IWGP Heavyweight champion, former IWGP Intercontinental Champion, and tag team champion shows just how successful he is. Whether it is Okada, Jay White, or Kota Ibushi, Tanahashi continues to excel. At 43 years of age, Tanahashi doesn't appear to be slowing down anytime soon. He is one of the top ten wrestlers of the decade.
2. AJ Styles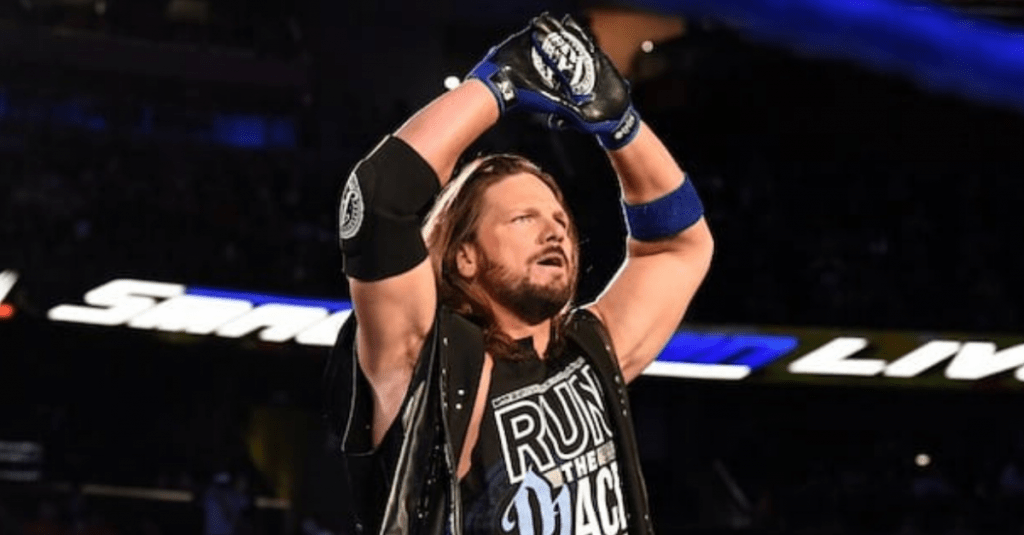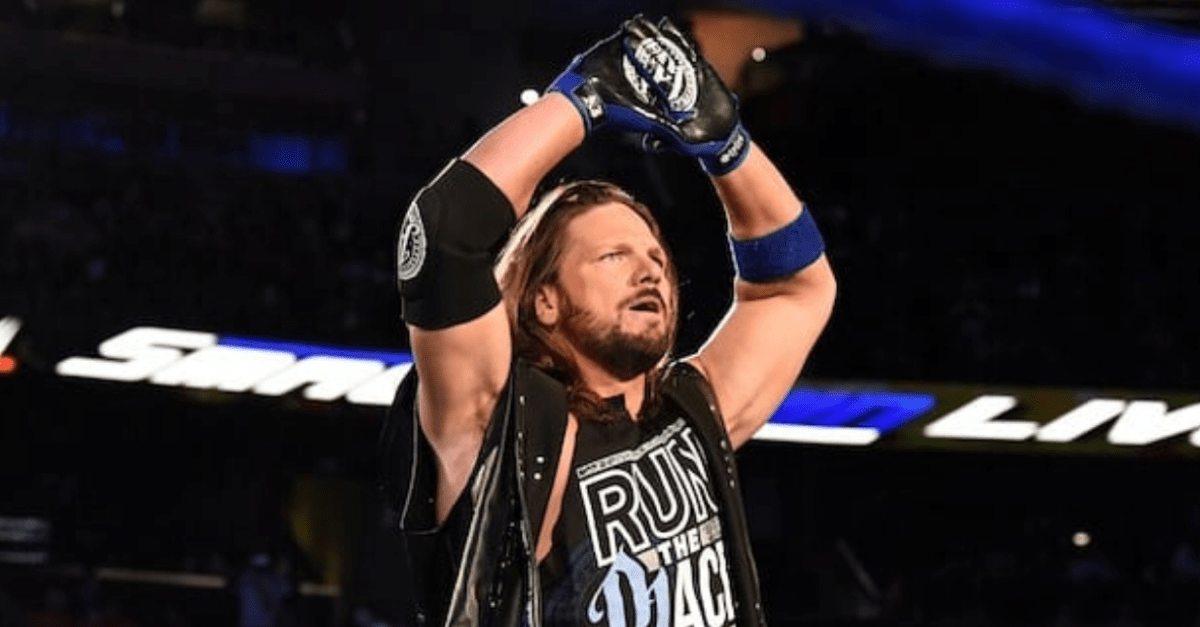 Was a more traveled talent over the course of the decade than AJ Styles? It would be difficult to find. When the decade began Styles began it as he left the previous one. He was a prominent talent in TNA/IMPACT Wrestling. Styles captured multiple championships both in singles and tag team action. However, he appeared to grow tired of the promotion and left for any number of different reasons. A change of environment professionally-led Styles to Ring of Honor and subsequently New Japan Pro Wrestling.
During his time in NJPW, Styles captured the IWGP Heavyweight Championship. He was also part of the most prominent promotion in Japan if not all of wrestling in the Bullet Club as well. When he came to WWE there was no messing with his time while there. He continued to put on superb matches and became a multiple-time WWE Champion and United States Champion. As one of the top ten wrestlers of the decade, AJ was nothing short of phenomenal.
1. Kazuchika Okada
https://www.youtube.com/watch?v=2mH62tlKg5g
With a near two year consecutive run as IWGP Champion, Okada has been the most dominant champion this past decade. His matches with Tanahashi, Omega and Naito throughout the decade suggest his commitment to competition. Fans will recall the profound storytelling Okada and Kenny Omega demonstrated as they faced each other several times for the championship.
While it ultimately resulted in Kenny Omega becoming the champion, the story itself was of someone that couldn't beat the champion to one of the champion never being able to beat the challenger. Okada is once again the IWGP Heavyweight champion ending 2019 as New Japan Pro Wrestling's world champion. He is also one of the top ten wrestlers of the decade.