A main event star has been born in Tokyo Joshi Pro Wrestling in this Tokyo Princess Cup 9 review. They just don't know it yet. The 9th annual Tokyo Princess Cup tournament concluded over the August 13-14 weekend, and Miu Watanabe went on a legendary run of incredible matches.
The 22-year-old, 4-year veteran did what few have done and threatened to knock down the pillars of TJPW one by one by one. As another summer comes to a close with a pair of Korakuen Hall shows, let's take a look at what has fans raving and what has fans ranting about the 2022 Tokyo Princess Cup Finals.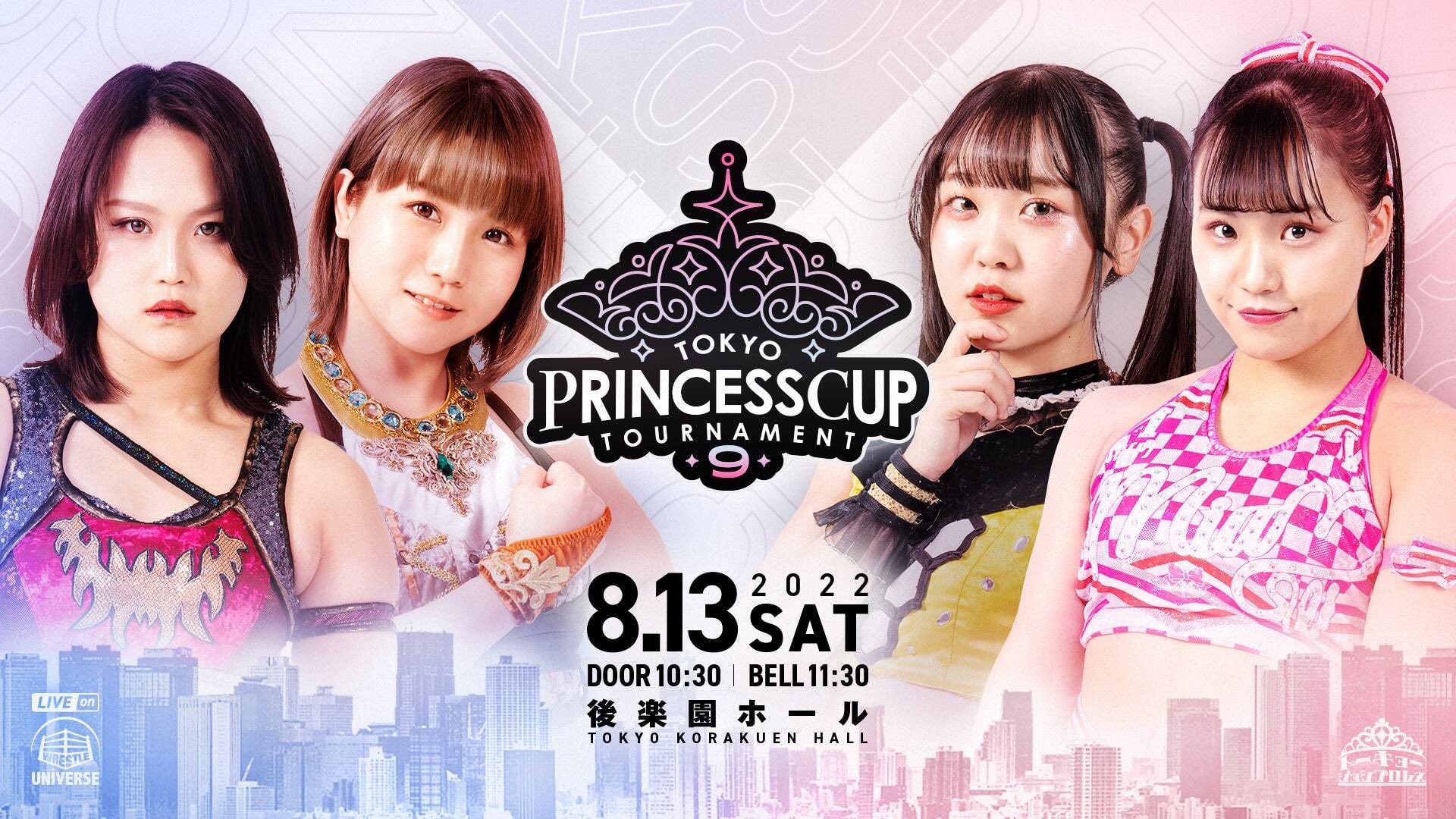 Tokyo Princess Cup 9 –
Who Stands in the Big Kaiju's Path?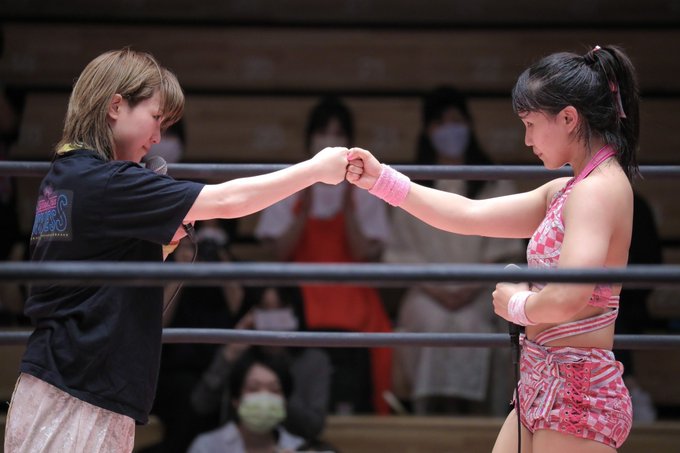 The tournament began in mid-July the way all good stories start: with a purpose. Who would earn the right to challenge Shoko Nakajima? Reigning as Princess of Princess champion since March, the 1.47 meter Kaiju had rampaged over the competition, defeating her Big 4 contemporaries Miyu Yamashita, Yuka Sakazaki, and Rika Tatsumi among others.
Next in line seemed to be Maki Itoh, who won last year's Tokyo Princess Cup in spectacular fashion, but she was scheduled to work for GCW Homecoming Weekend in America and was not entered into the tournament. Racing beside Itoh for the top title would be Mizuki, herself a 2x Tokyo Princess Cup winner, but she forfeited her quarterfinal match against Nakajima due to a high fever.
Many wrestlers approached the tournament intending to break out in their brackets, such as Yuki Arai, Pom Harajuku, and Nao Kakuta getting big wins early. Suzume scored a signature victory for the younger generation in a great quarterfinal match against Rika Tatsumi, catching her with a quick rollup to draw audible gasps from a crowd prohibited from making any verbal sounds.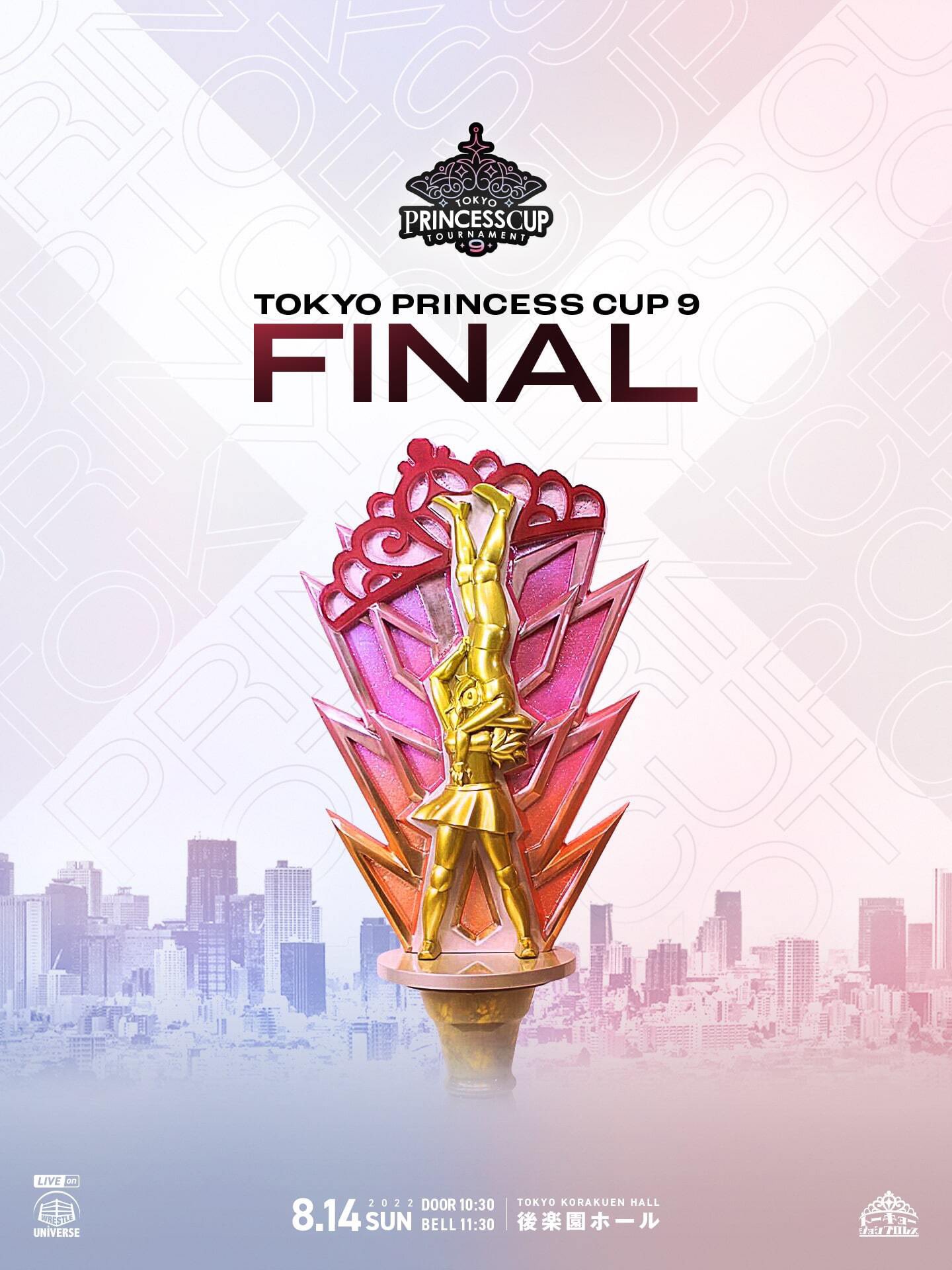 Meanwhile, Miu Watanabe was making some noise of her own. Her first matchup pitted her against second-year sensation Arisu Endo. As two of the brightest young stars did battle, Watanabe innovated her giant swing by swinging Endo by the neck via front headlock for a crazy-looking spectacle.
The strong girl got the win and advanced to face Nakajima, coming off her bye against Mizuki in the quarterfinals. Watanabe matched the champion toe to toe with speed and agility. And in a bout that supplanted Suzume's as match of the tournament up until that point, Miu Watanabe beat Shoko Nakajima and advanced to the semis for the 2nd year in a row.
Tokyo Princess Cup 9
Tag Team Division: University, Wifi, and Bad Influences Oh My!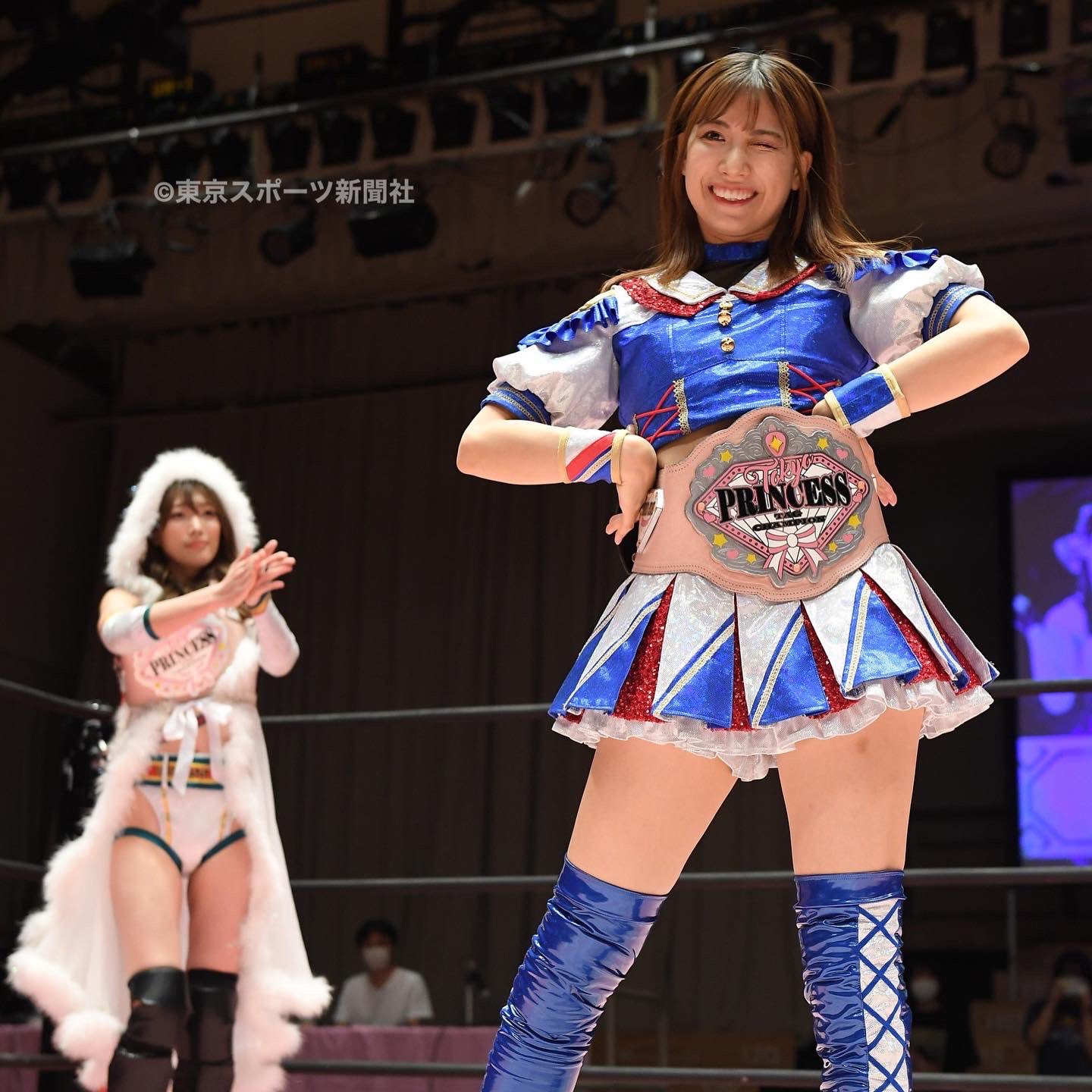 After winning the Princess tag team titles at last month's Summer Sun Princess, Reiwa AA Cannon got off to a rough start for their reign. Rookie of the year Yuki Arai has always had a vicious side behind her cutesy wink, but the mentorship of Saki Akai has given her more of a flippant attitude. The belt may have validated the idol-turned-wrestler, yet Arai found herself taking the pinfall on Day 1 in a trios match against the hapless Mahiro Kiryu.
Over the past few months, Mahiro Kiryu has had one of the more interesting storylines out there. She's the loveable loser, yet embodies the notion that you only lose when you quit. She's worked on her moves, her outfit, even her hair, and dedicating herself to her tag team, Toyo Mate, has yielded results.
Her fellow Toyo University alumnus Yuki Kamifuku is the type of encouraging partner she needs. These unlikely friends are like the popular girl doing a makeover for the dorky girl, but hopefully without the bitter end. Kamiyu herself seems to struggle with self-confidence, content to remain in the midcard with her juniors when she has the tenure of Maki Itoh or Mizuki.
Toyo Mate scored victories on both days and made their challenge to Reiwa AA Cannon for the titles. Akai and Arai will look to make their 1st defense against the odd couple whenever Saki's DDT schedule can allow it. Neither team can rest easy though, as Free Wi-fi (Nao Kakuta and Hikari Noa) earned a solid victory on Day 1 as well.
Tokyo Princess Cup 9 
Violence: Max the Impaler, Mei the Goblin, and Rika the Strangler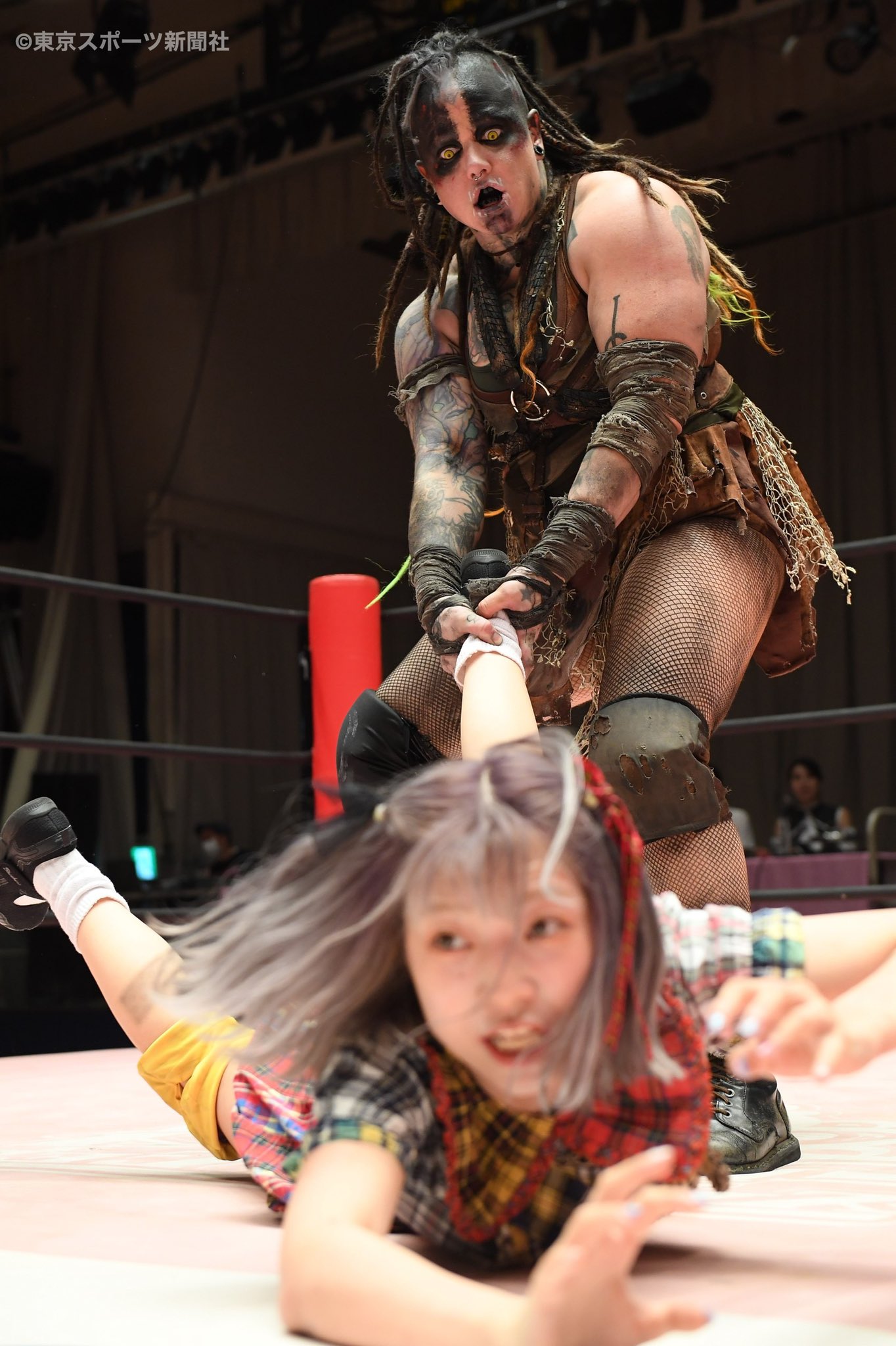 Korakuen Hall became a wasteland as Max the Impaler made their debut for TJPW in a pair of harrowing bouts. First, the Non-Binary Nightmare destroyed poor Pom Harajuku in short manner to the shock and awe of the crowd. On Day 2, they tagged with Yuki Aino to take on the accomplished team of Shoko Nakajima and Rika Tatsumi.
Max dominated their opponents with power and terror, leaving Aino on the apron for much of the match. As the resident psychopath objecting to gimmick infringement, Rika neutralized Max while Nakajima finished Aino with her unbeatable diving senton.
Mei Suruga made her second appearance in as many months, following up on that wonderful high speed tag match with a singles match against Arisu Endo. As both share a tag team with Suzume, MeiBee Surprise and Daisy Monkey, the quick paced action was painted with another layer of intensity.
Mei tapped out Endo by nearly ripping her shoulders out of place and when Endo didn't, or couldn't, shake her hand afterward, Mei violently patted her on the head. As one of the most promising rising stars in TJPW, it certainly is a choice that Endo has never had a singles victory in her almost two years of wrestling. She is starting to be visibly shaken by these losses and one can only wonder where this leads.

Tokyo Princess Cup 9 
Final Four: Miyu, Yuka, Suzume, and Miu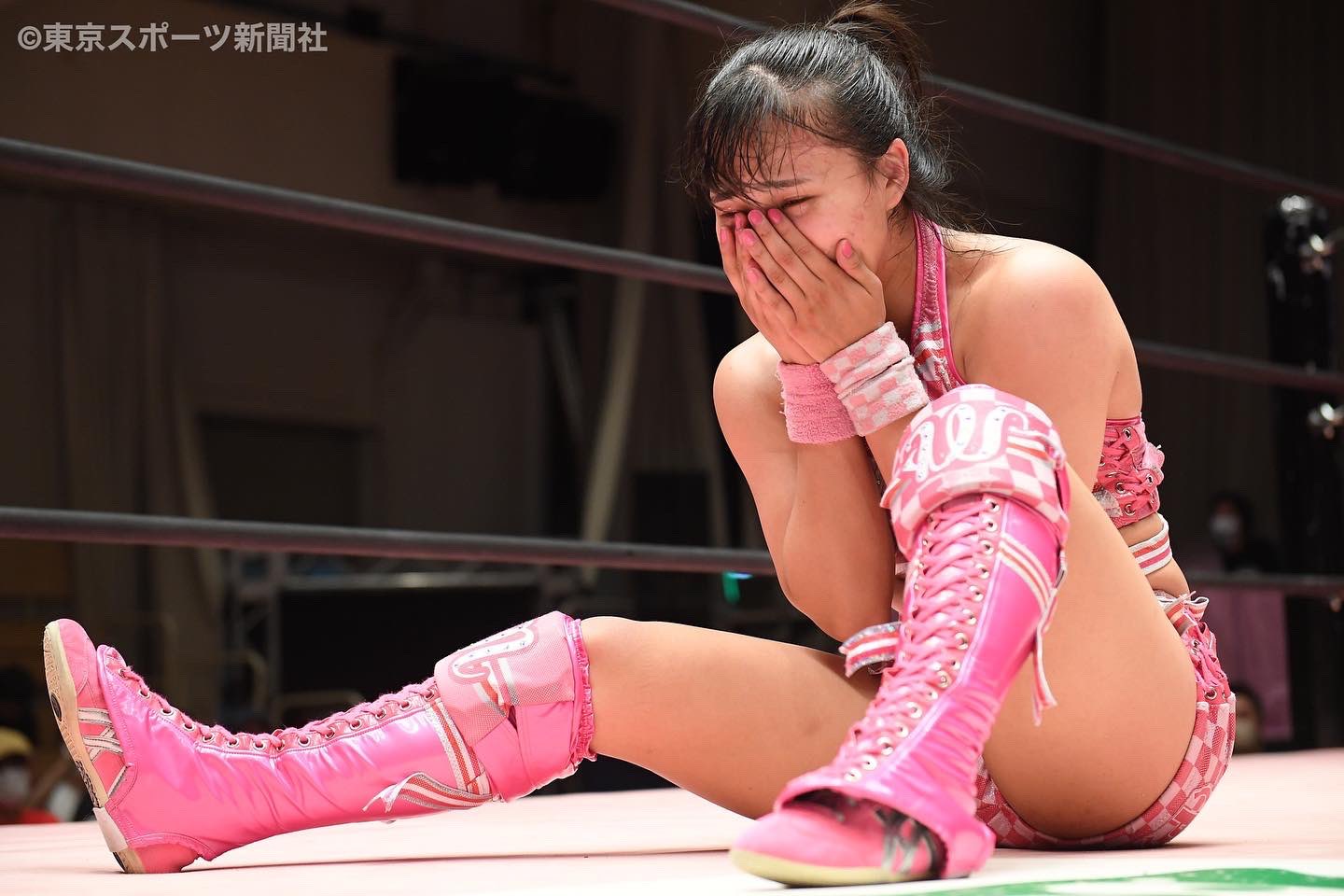 In the quarterfinals, Yuka Sakazaki embarrassed Hikari Noa by walking through her superkicks like a zombie and elbowing her to death. Some people may have taken offense to it, but the Enjoy Girl becoming the Angry Girl nearly 10 years into her career is not a new development.
Suzume is another exciting prospect and making the semifinals has been the biggest milestone of her young career. She tried swinging for the fences early, but the grumpy veteran was too much and put her away with the Magical Merry-Go-Round.
The main event for Day 1 saw the Ace, Miyu Yamashita, go against the dark horse of the tournament, Miu Watanabe. And it was pro-wrestling at its finest. Watanabe is the ultimate babyface in every sense of the word. A smiling young woman who can sing and dance and fight. Her face might as well be her strongest set of muscles, as she expresses agony, sympathy, determination, and straight-up, "I will crush you with my massive arms."
Yamashita is perfect in her role as flagbearer and gatekeeper. She killed Watanabe time and time again, but she kept fighting until the last second, dodging the Skull Kick and hitting her finisher. She succeeded where only a handful of joshi have. She beat the final boss, Miyu Yamashita.
The Finals of Tokyo Princess Cup 9 might be another Match of the Year Candidate in its own right. The bout was almost 20 minutes of hard hitting action of two people desperate to win what few have won. The Tokyo Princess Cup trophy and a shot at the title. Late in the third act, Yuka Sakazaki was throwing elbow strikes like she wanted to knock out her opponent. Miu Watanabe kept getting back up nonetheless.
It was an unbelievable moment in time, when the audience could believe in the impossible. That a young supernova could defeat the three biggest stars of a company in a row. But in the end, Yuka beat her down and pinned Miu with the Magical Merry Go-Round, winning the Tokyo Princess Cup trophy.
Tokyo Princess Cup 9 
Aftermath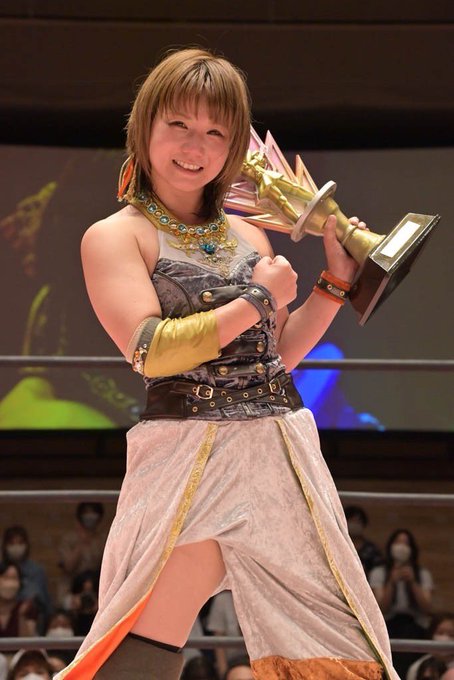 Many fans have questioned why Yuka Sakazaki vs Shoko Nakajima is main eventing Wrestle Princess 3 in October when TJPW just did the same match in June at CyberFight Festival. And the answer is uncertain. Yuka joins a small club of Tokyo Princess Cup winners.
One could say the pillars remain strong: Yamashita has three reigns as the Princess of Princess champion, Nakajima has two reigns and a Tokyo Princess Cup trophy, and now Sakazaki has two reigns and a Tokyo Princess Cup trophy. The stagnation of the Princess of Princess title picture has long been discussed as a point of criticism. Regardless, it's a good problem to have when a promotion can make credible challengers..
People were excited for Maki Itoh and disappointed when she lost last October. They were excited for Mizuki and disappointed when she lost in January. And the same thing has happened again. But if you're still getting excited time and time and time again, isn't TJPW doing something right?
Miu Watanabe has proven herself to be a superstar with three main events that Tokyo Joshi Pro Wrestling would be proud to call any one of them MOTY. She is a tremendous talent in the ring, filled with charisma and fighting spirit. Whatever comes next for her you are going to love.