Author's Note: On a weekly basis, I usually cover AEW's weekly program in a column called "Dynamite Diatribe." With this being the last full week of the year, I decided to switch things up and instead cover the promotion's first year in business. As someone who has followed AEW since its announcement, this was an absolute blast to put together. I hope you enjoy, thank you for your support for Pro Wrestling Post this last year, and here's to more exciting things to come in 2020.
In January of 2019, professional wrestling experienced a shift in the form of AEW. Though the origins of All Elite Wrestling can be traced back as early as September of 2018, with the booming success of All In, AEW wasn't officially unveiled until January. It was during the company's initial rally that the world learned of the promotion and its various wrestlers. From up-and-comers to well-known names, AEW boasted a strong roster with room to growth. While it was undeniable that this was an ambitious undertaking by independent wrestlers, it needed a solid foundation to stand on its own.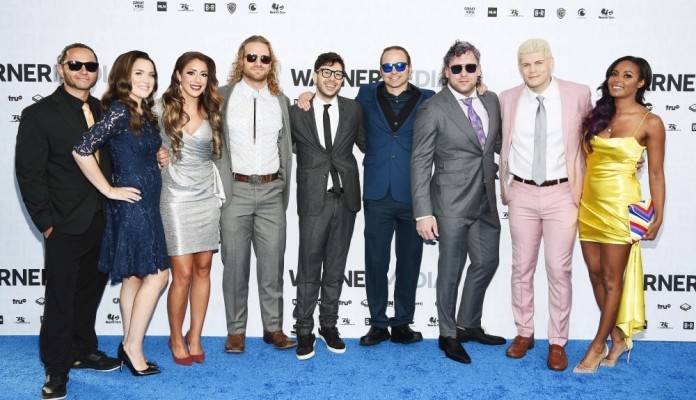 Laying the Groundwork
One such example of the foundation in question came in the form of The Khans. Father Shadid and son Tony Khan are known for being extraordinary wealthy businessmen, with Shahid being the owner of the Jacksonville Jaguars. Meanwhile, Tony has been vocal about his wrestling fandom, having followed it for years and even possessing an encyclopedic knowledge of certain territories. With the financial backing of The Khans, AEW would have a greater likelihood of coming to fruition than it would have otherwise. This didn't guarantee distribution, however, which is essential for a company of AEW's scope to be successful.
During the spring, AEW started to announce deals with distributors. In May, it was confirmed that ITV, in Britain, to broadcast pay-per-views, starting with the upcoming Double or Nothing. During this time, rumors circulated that AEW would be working with TNT, bringing professional wrestling back to a station that had been without it for over a decade and a half. WarnerMedia soon confirmed said rumors, with wrestling coming to TNT for the first time since the final WCW Nitro of 2001. With the aforementioned financial backing and various partnerships with networks, it became evident that AEW had the tools to thrive.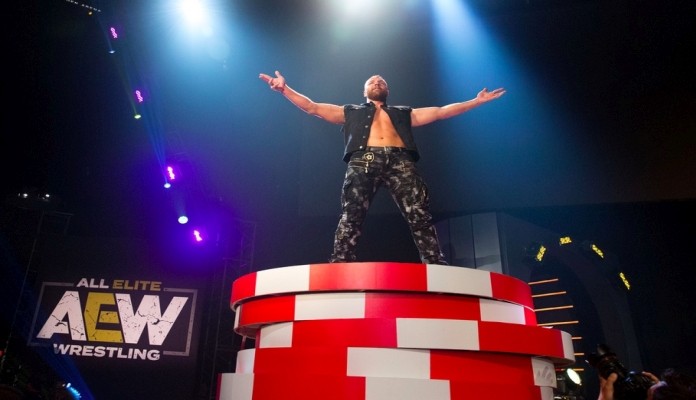 Double or Nothing
What marked the beginning of All Elite Wrestling's programming was Double or Nothing, which was held at MGM Grand, in Nevada, on May 25th. The lion's share of the build toward the event in question was via the Being the Elite YouTube channel. Videos featured not only the members of The Elite but AEW talent in general. As weeks progressed, fans became familiar with the Double or Nothing card, from entrants in the Casino Battle Royale to specific matches designed to further build hype. When showtime came and went, Double or Nothing had no trouble generating positive press.
Dave Meltzer of the Wrestling Observer Newsletter deemed Double or Nothing "one of the landmark PPVs in history," even giving the singles match between Cody and Dustin Rhodes five stars. Pro Wrestling Torch's Sean Radican spoke positively about the event as well. Radican heavily praised the AAA World Tag Team Championship match between The Lucha Brothers and The Young Bucks as a "tag team classic." Needless to say, AEW's first major outing impressed and it showed that strong competition existed in professional wrestling.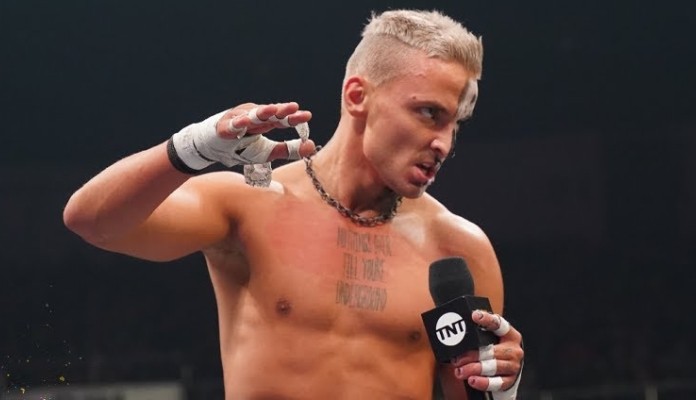 Stars on the Rise
The aforementioned competition wouldn't exist without AEW's breadth of talent, many whose star shined brighter than ever. One of the breakout stars in 2019 has been Darby Allin, who previously wrestled for such promotions as Evolve and Game Changer Wrestling. He debuted against Cody at Fyter Fest, in June, and while their match ended in a draw, Allin's performance impressed. He would go on to score numerous victories and even challenge for the AEW World Championship on Dynamite. Allin's combination of reckless abandon and unique presentation endeared him to the AEW faithful and it's safe to say that he will have a strong 2020.
Another example of an AEW star on the rise has been Scorpio Sky. As one of the members of SCU, many pegged Sky to be a tag team specialist. Though Sky went on to win the AEW World Tag Team Championship alongside Frankie Kazarian, his momentum didn't end there. Following a surprising pinfall over Chris Jericho in a tag team match, Sky would follow Allin in challenging "Le Champion" for the title. Kazarian and Christopher Daniels have made their names in other promotions, but by comparison, Sky's name is less established. Smart money is on the Los Angeles native carving a name for himself in AEW.
These are just a few examples of the newer stars that AEW has given a larger platform to. The likes of Sammy Guevara and Kip Sabian, both of whom wrestled the first singles match in company history, shouldn't be excluded from the conversation. For those that believe certain wrestlers made 2019 a strong year, it's safe to say 2020 will be even greater.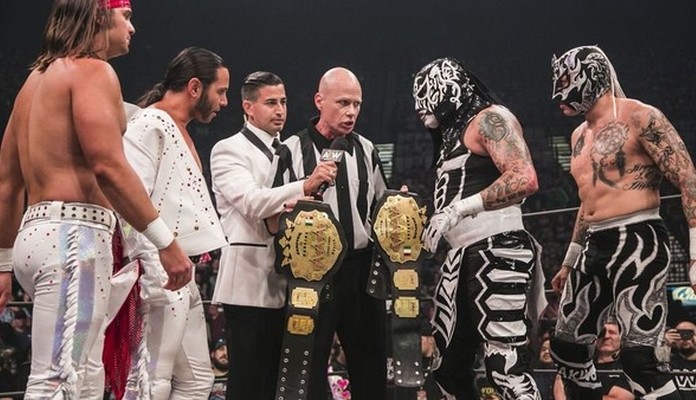 Sum of All Parts
The areas that certain companies overlook are the ones that other companies would be wise to capitalize on. With tag team wrestling being of personal interest, AEW's focus on tag team wrestling has been nothing short of admirable. The roster, from top to bottom, has a strong collection of tandems and factions. The Young Bucks and The Lucha Brothers, both teams establishing a rivalry early on, are perhaps the most well-known duos. As time went on, other teams were unveiled. The likes of Best Friends, Proud-N-Powerful, Jurassic Express, and SCU rounded out the division, strengthening it in the process.
AEW built a credible tag team division based on teams and its unique approach. Even before Dynamite aired, the company announced that they would hold a tournament to determine the first-ever AEW World Tag Team Champions. This was smart, as it helped to reinforce the notion that AEW would boast a sports-like presentation. In sports, tournaments are common, as they pit different teams against each other. The tournament also helped to shed light on up-and-coming tandems, Private Party being a key examples.
For those that enjoy tag team wrestling, rest easy knowing that AEW has your interest covered. Expect to see new teams debut and current groups rise to the surface in 2020.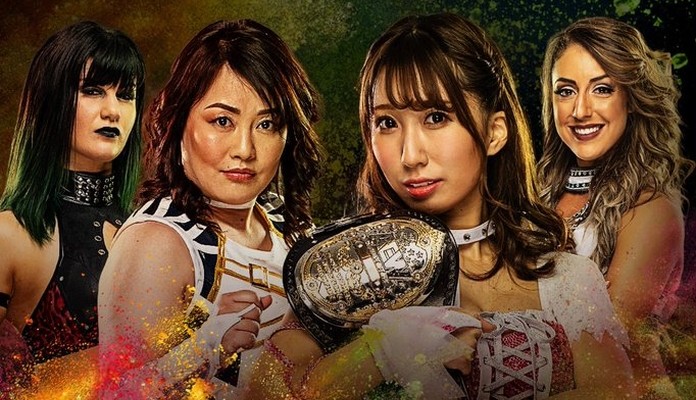 No Hashtags Required
Women's wrestling has been a major component of professional wrestling for decades. Since the late 1960s, it had a strong presence in Japan, with the presentation being less focused on cosmetics and more on hard-hitting competition. With time, legitimate women's wrestling became more prominent in other areas of the world. AEW has proven to be yet another platform for it to thrive.
AEW's women's division has grown since January, but not without its bumps in the roads. To say that it elicited a mixed response would be an understatement; while the promotion boasted such talents as Hikaru Shida and Awesome Kong, fans were critical of how said division was handled on TV. However, as time went on, the company seemed to listen to criticisms and implement improvements based on them. The recent signings of Big Swole and Kris Statlander are a collective testament to the potential that AEW's women's scene possesses.
One of the hallmarks of the women's division is its, for lack of a better term, diversity. There is strong joshi puroresu representation, highlighted by Shida, Emi Sakura, and current AEW Women's World Champion, Riho. In terms of powerhouses, while Kong is a more established name, Nyla Rose has been rebuilding momentum since her loss to Riho for the aforementioned championship. Even those that are less experienced between the ropes, such as Swole and Sabie Gibbs, showcase undeniable potential. In other words, the division isn't limited to the types of performers it showcases. This will be one of its strengths heading into 2020. Expect to see the division grow in a positive way.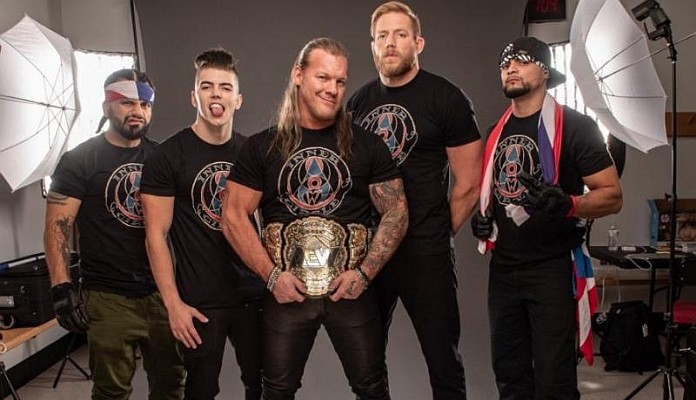 Growing Legacies
Though All Elite Wrestling's focus on lesser-known wrestlers has been undeniable, the promotion would need established talent to gain its footing. One such name that was announced for AEW early on was Jericho. Between his recent work in New Japan Pro Wrestling and World Wrestling Entertainment, it was shocking to hear the multi-time world champion sign for the upstart AEW. Fewer people expected him to win the company's world title months down the road, but it served many purposes. Not only did it allow AEW to crown a well-known name as its inaugural champion, but it furthered Jericho's work in the company. From popularizing such terms as "A Little Bit of the Bubbly" to the creation of The Inner Circle, Jericho's run in AEW has been one of this most enjoyable.
Another name that should be noted is Dustin Rhodes. With over thirty years of experience, Rhodes entered AEW as one of the most seasoned wrestlers on the roster. His debut was a surprise to many, as he announced his departure from WWE in April. Not long after, it was announced that Rhodes would go to Double or Nothing to face Cody. As "The Natural," Rhodes wrestled Cody in a barn-burner of a match on that night. Rhodes would go on to work with less familiar faces including Sonny Kiss and Hangman Page. As if this wasn't enough, Rhodes serves as a coach for AEW. It's safe to say that his knowledge and passion will help build stars to come.
Perhaps the most shocking name to appear in AEW has been Jon Moxley.
It's important to note that Moxley served as one of the most consistent stars in WWE, even winning the company's heavyweight title. Ergo, many pegged Moxley to be a WWE lifer, which made his refusal to renew his contract that much more stunning. From there, Moxley worked for a number of promotions, including NJPW, where he won the United States Heavyweight Championship. Leading up to Double or Nothing, many speculated that he would debut as a surprise. Moxley confirm suspicions by arriving on that night, but when he laid out Jericho and Kenny Omega following the main event, a statement was made.
These have been the biggest instances of AEW reinvigorating long-time wrestlers, providing them with platforms to grow their already impressive legacies.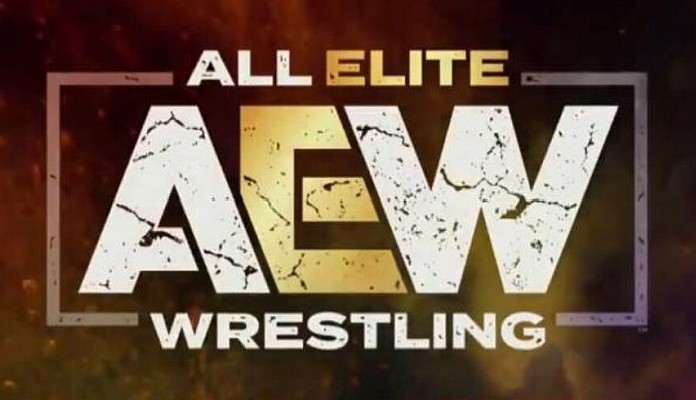 What the Future Holds
With 2019 almost in the books, it's important to look back at the first year of All Elite Wrestling. From its initial rally to the present day, the company has grown in ways few expected. A promotion that was once famously called a "pissant t-shirt company" on WWE programming has become a known entity on a major network. Furthermore, it has been holding its own in the same time slot as NXT, one of the most well-received wrestling shows on TV. Add in the numerous pay-per-view events that AEW has held since May and it's plain to see that the sky is the limit for this upstart promotion.
Since the early aughts, professional wrestling has seen very little, if anything, in the way of legitimate competition. There is plenty of wrestling to be consumed today, from Impact to MLW to NJPW and beyond. The truth, however, is that one company has reigned supreme for many years. This isn't to say that AEW will suddenly knock said company off its perch, but the fact that it has grown by leaps and bounds in a year's time can't be understated. It's no wonder why so many wrestlers, as well as fans, have been proudly declaring that they are #AllElite.
From scale-breaking matches to engaging storylines to the next undeniable catchphrase that "Le Champion" will coin, 2020 is set to be an exciting year for All Elite Wrestling.