Hello RIPTIDE fans, and welcome back to the RIPTIDE Wrestling RETROspective. We're going to be looking at the RIPTIDE Rumble from this very year. Headlined by the rumble itself, the winner will earn a shot at the Brighton Champion. I'm fairly new to the company, but I love what I've seen thus far. Let's dig in.
RIPTIDE RUMBLE 2019
Jordon Breaks vs Spike Trivet
This one is a RIPTIDE Rumble qualifier match. Spike Trivet makes his entrance after a bit of a wait. He comes out with a mic absolutely swinging, verbally, that is. "My music went on a bit too long and you shit yourselves," is just one of the zingers he has. The man is an absolute heat magnet on the mic.
His match with technical wrestler Jordon Breaks is a sound one. Built on the foundation that Trivet believes he is above Breaks, Trivet soon gets flustered from being outwrestled. Breaks' limb of choice is to work over in this one is his opponent's arm. And he targets it mercilessly. Trivet takes the midsection of the match by keeping Breaks at arms distance. Slam and retreat. Clothesline and retreat. Those are Trivet's tactics of the day.
Shockingly, Jordon scores the win over the Bulingdon Boy with a Sabre-esque bridging pin. Trivet's quest for the Brighton Title has been curtailed very quickly tonight.
Aussie Open vs CCK vs Team White Wolf
Christ on a bike! This match is an absolute whirlwind of limbs, moves, and comebacks. Contested under lucha rules, this one bolts out of the gate and doesn't feature one single rest hold. I loved it!
The action kicks off with all six men trading various kicks: PKs, enzuguris, superkicks – pure madness. The only thing that stops it is when Carlos Romo hits a tope on his opponents to the outside. CCK takes the lead next with plenty of sick f'n tag moves before Aussie Open has their turn in the spotlight.
A brief moment where Brookes, Davis and Fletcher team up and high five, gives way to the finishing sequence. Davis nails A-Kid with his piledriver, then the Aussies hit him with a Fidget Spinner for the win. A tremendous fast-paced match, though clearly not to everybody's taste.
Candy Floss vs Mercedes Martinez
The old story of 'rookie' versus the veteran gets told in satisfying fashion next, as Candy Floss takes on Mercedes Martinez. The Shimmer star takes it to her younger opponent for the early going of the match. Lots of mat work here, with Martinez staying upright working the leg and arm in turn.
A huge double-handed chokeslam by Martinez surprisingly gives way to a prolonged period of offense by Candy Floss. She chips away at the American with a combination of taking out one of her legs with a little bit of lucha. Candy flies around the ring well, but Martinez doesn't stay down for long.
The finish sees Martinez nail Candy Floss with a V Trigger, then a Fisherman Buster to score the pin. A nice showing from both women there, and they show mutual respect following the bell. Su Yung 'runs' in afterward to put Candy Floss down with the Mandible Claw. Love Su Yung, so this should be interesting when the two meet again.
Jimmy Havoc and Session Goth Martina vs Paul Robinson and Chakara
Lots of comedy high-jinks here as the Jimmy Havoc teams with the woman he loves to hate in Session Moth/Goth. Paul Robinson and Chakara work together very well, each complimenting the other character's inherent nastiness. It's a treat to see them work the crowd prior to the match.
The match itself is pretty much chaos as all four competitors are near constantly in the ring. Or fighting around ringside as the case may be. Spots of the match go to Session Goth, as she goes for Old School on Robbo. Teetering along the top rope, Martina very nearly pulls it off, until her diminutive opponent shoves her to the outside. She lands on Jimmy and Chakara though, thank Christ. She also nails a sweet double chokeslam on both of the opposing team. That one goes down very well, as it did with me.
The finish comes when Chakara schoolboys Martina for the pin out of nowhere. A bit of an abrupt ending, but I enjoyed it. Anecdotally, this was also Jimmy Havoc's final RIPTIDE match before heading off to AEW.
Cara Noir vs Chris Ridgeway
If there's anybody I bloody love, it's Cara Noir. A showdown against fellow martial arts enthusiast Chris Ridgeway is a matchup that had me salivating. It did not disappoint.
Riddy takes control early on as the two have a grappling exchange on the mat. They jockey for position, but Ridgeway takes the lead. He holds it with strikes and tries to maintain it by keeping the Black Swan grounded. Working the ankle over, Ridgeway is setting Noir up for the finish already. Suddenly, Cara Noir comes back with three whiplash-inducing shotgun dropkicks. A series of stiff kicks turn Ridgeway's chest a rather fetching shade of red.
Riddy makes a comeback with some nice, high German suplexes, but Cara hits back with a brutal neck breaker. A nasty package piledriver to Ridgeway on the apron comes next, and I'm not a fan of that spot. The margin for error is so small, and the price to pay could be so high. The match ends with a crescendo as Ridgeway batters Cara Noir, and locks in a rear-naked choke for the stoppage win. Great, great match.
We get some afters with Ridgeway rejecting his Money Versus Everybody teammates (Spike Trivet, Damon Moser, Shay Purser). Good stuff.
Chuck Mambo vs TK Cooper
Throughout the show, we have seen interview clips of the next two combatants playing. Brighton Champion Mambo, happy as always bigging up his best mate TK Cooper. Cooper, on the other hand, is showing signs of resentment to Mambo's success in RIPTIDE. It's a really nicely presented friendly rivalry. One that isn't as friendly as Mambo believes it to be.
The match itself was a bit of an epic. The two men start by running the ropes, leapfrogging, arm dragging, criss-crossing – a bit of everything. Soon after, the champ tweaks his ankle jumping off the top rope. The ankle would be the story of the match. Slightly odd to have two matches in a row based on targeting the ankle in truth, but there we have it. TK targets the ankle mercilessly, stomping and twisting at every opportunity. He slows the pace down in doing so.
Chuck comes back with a diving forearm followed by a nip up. Now, where have I seen that before? He also nails a springboard crossbody to the outside, only for Cooper to take control back with a slightly botched powerbomb to the apron. Mambo kicks out of a TK ax kick and swats the challenger out of the air mid-moonsault with a superkick. Beautiful.
TK takes the bulk of the next sequence as he nails a top rope Spanish fly and proceeds to wail on Mambo's ankle some more. As Chuck removed his boots, Cooper smells blood and stomps it mercilessly before clamping in a version of the Calf Crusher. Mambo rallies with three huge superkicks, an Irish Curse and a frog splash to get the win.
This was the match of the show, unquestionably. Wrestling for around 25 minutes, both men left it all in the ring. TK leaves on a sour note, rejecting his Escape The Midcard chum's offer of a handshake. Their rematch is yet to come, though it will.
30 PERSON RIPTIDE RUMBLE
Let's get ready to Rumblllllllle! A shot at Chuck Mambo's title is up for grabs here. Here is the order of entry.
1, Rob Lias. 2, Session Moth Martina. 3, Sierra Loxton. 4, Chris Brookes. 5, Ashmore. 6, Cara Noir. 7, Gene Munny. 8, Mike Bird. 9, Sugar Dunkerton. 10, Chief Deputy Dunne. 11, Lord Gideon Grey. 12, Rishi Ghosh. 13, Cassius. 14, Connor Mills. 15, The OJMO. 16, Big T Justice. 17, Charli Evans. 18, Jurn Simmons. 19, Damon Moser. 20, Los Federales Super Santos Jr. 21, Shay Purser. 22, Lion Kid. 23, Jack Sexsmith. 24, Kurtis Chapman. 25, Gisele Shaw. 26, Rocky Mac. 27, Jordon Breaks. 28, Kyle Fletcher. 29, El Phantasmo. 30, TK Cooper (replaces Dave Benson Phillips – by force).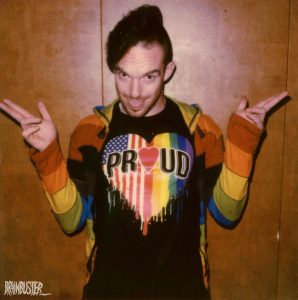 The match zips along at a good pace and genuinely rivals WWE's efforts in terms of recent Rumble matches. Some nice spots include Lord Gideon zip-tieing himself to the bottom rope to avoid elimination. Sugar Dunkerton getting five other wrestlers to join in with him dancing. Shay Purser's attempted bribe of £10 to Simmons, Big T, and Santos. The final four of Cara Noir, Damon Moser, Jack Sexsmith, and TK Cooper is a blur. No protracted finishing sequence here, the bodies are flying. The order of elimination was as follows.
1, Rob Lias (by Session Moth & Sierra Loxton). 2, Sierra Loxton (by Ashmore). Chris Brookes (by Ashmore). 4, Session Moth Martina (by Mike Bird). 5, Chief Deputy Dunne (by Gene Munny). 6, Rishi Ghosh (by Cassius). 7, Ashmore (by The OJMO). 8, Sugar Dunkerton (by Big T Justice). 9, Gene Munny (by Big T Justice). 10, Lord Gideon Grey (by himself, rather than face Big T). 11, Charli Evans (by Jurn Simmons). 12, The OJMO (by Jurn Simmons). 13, Connor Mills (by Big T Justice). 14, Cassius (by Damon Moser). 15, Shay Purser (by Big T & Big Jurn). 16, Jurn Simmons (by Santos Jr). 17, Big T Justice (by Santos Jr). 18, Los Federales Super Santos Jr (by Damon Moser). 19, Lion Kid (by Damon Moser). 20, Kurtis Chapman (by Jack Sexsmith). 21, Kyle Fletcher (by Damon Moser). 22, Rocky Mac (by TK Cooper). 23, Gisele Shaw (by TK Cooper). 24, El Phantasmo (by TK Cooper). 25, Jordon Breaks (by Damon Moser). 26, Mike Bird (by Cara Noir). 27, Cara Noir (by Damon Moser). 28, Damon Moser (by Jack Sexsmith). 29, TK Cooper (by Jack Sexsmith).
Jack Sexsmith wins! A great, feelgood moment there, as Sexsmith earns a shot at the Brighton championship. A spanner is thrown into the works however when Spike Trivet makes his presence known once more. He tells Jack that he can finally have a match against him, as long as Sexsmith puts his title shot on the line. Sexsmith accepts, but the match would never happen. Jack Sexsmith was forced to medically retire in July after a dreadful knee injury. What might have been?
That was a long show, for sure. But a good one that I definitely recommend watching, particularly Mambo/TK and the Rumble match. RIPTIDE's presentation of the Rumble match was spot on, and the visual style of the show is sublime. Did you enjoy the show? Let us know in the comments below. See you next time for Point Break, folks!