The RIPTIDE RETROspective has returned once again, this time taking a look at December's show entitled Combat Panto. Expect plenty of Christmas themed shenanigans at this show mainly centered around the titular Combat Panto match. We will also get our first glimpse at what Spike Trivet Era of Misery entails for the rest of the roster. In the show's main event, David Starr replaces Chris Ridgeway against Jordon Breaks to determine who will get the shot at Spike Trivet at the next show in March 2020. Without any further ado let's get to it.
RIPTIDE Wrestling: Combat Panto. 6th December 2019. Brighthelm Centre, Brighton, UK.
Cassius (c) vs Rebel Kinney – Pride of Brighton Championship
The show gets underway with this decent little contest for the Pride of Brighton medallion. Cassius has his usual first-class connection with the crowd who are very much on his side, and Rebel Kinney plays the bullying heel quite well. It's an interesting dynamic to see a visibly bigger female wrestler dominating a male wrestler and the pair gel together nicely. Cassius picks up the win following a Teabag Driver and retains the medallion. He's well on course to retain for the full year and get a shot at the Brighton Championship…
The OJMO vs Ashmore
The issue between Ashmore and The OJMO has been building for some time now with OJMO taking umbrage at Ashmore's attacks on other competitors. Their grudge match here does not disappoint. It genuinely feels as though these guys don't like each other as they fight straight out into the crowd and lay in some stiff shots. Ashmore, in particular, is someone who is used particularly well in RIPTIDE and he gets to show their faith in him is well placed here. It looks as though OJMO has the match won on several occasions as he locks in his half crab finisher, but somehow the tap never comes.
Things come to a head when Ashmore bowls OJMO from the top rope to the edge of the ring (ie the hardest part of the ring). A quick follow up sees the bearded wonder roll OJMO back into the ring and launch him into the stratosphere for a back cracker. 1, 2, 3, and your winner, after a hard-fought battle, is Ashmore. That match was a very satisfying scrap.
Gene Munny's Combat Panto Match: Mad Kurt, Rob Lias, Priscilla Queen of the Ring, Millie McKenzie, Sugar Dunkerton & Josh James
It's time for the Combat Panto Match!!! We begin with Genie Munny facing off against Priscilla replete with full panto costuming. Gene/Genie takes the pinfall in this first section after being battered for the vast majority, although his lamp does get a nice rub at one point. Ainsley Lariat seals the win for Genie. Next up are Mad Kurt and Rob Lias all dressed up as the panto horse (which I thought was supposed to be a donkey?). Lias is the arse by the way. Not wishing to fight at a two on one disadvantage Gene slaps a wig and lipstick on that dude from the ring crew who always gets involved (Josh James) and we got us a tag team match playa.
Unsurprisingly this is the best section of the match as Mad Kurt is involved. Is there a better delusional heel working in BritWres at the moment? Of particular note are his piss poor slaps/chops which Munny takes a water break from and returns to. Great stuff. Genie and 'Barbara' get the double pin following an Ainsley Lariat – Chokeslam combo. Sadly Gene and 'Barbara' prove to good friends, better enemies as they then square off. Mad Kurt is the difference maker as he slides back in and wallops the bearded lady with his keyboard for Gene to pick up the win.
Millie McKenzie as The Grinch.
Can't be any worse than Jim Carrey in fairness. This is probably the shortest section of the match as Gene quickly gets the win. A bit of horseplay involving an apple produced from below Millie's beltline. It quickly segues into a pump handle powerbomb to eliminate Dr. Seuss's iconic creation. Sugar Dunkerton is out next doing his usual schtick without a Christmas theme – bah humbug. I think you may be able to see where this one is going. Yes, after Sug gets a few trademark spots in, Genie gets the win following another Ainsley Lariat.
To counteract the comedy, as Gene Munny recuperates from his ordeal Money Versus Everybody run in and beat the lads down. The Brighton Champion Spike Trivet then takes the microphone to spit some venom. This is well worth hearing for yourself, so have a look at the video below.
Christ, Trivet is an absolutely amazing heel, isn't he? I wonder whether Gene Munny could be in line for a title shot somewhere down the road?
Combat Panto
Cara Noir vs TK Cooper
TK Cooper unwittingly has an advantage before the opening bell in the next contest as Mike Bird attacks Cara Noir with a steel chair during the Black Swan's entrance. TK offers to postpone the match to later on in the show or a later date, but Cara is nothing if not brave and the match is very much on. The vast majority of the match is naturally dominated by Cooper as he concentrates his attack on Cara's ribs. That isn't to say that Noir gets nothing in though, some stiff kicks, a nasty German suplex from the top rope and Blackout mean the match isn't totally one-sided.
TK plays the valiant babyface here, the feud with Mambo having seen that corner turned. The finish sees TK plant Cara face-first from a mounted position then follow up with an ax kick to score the pin. The quest for Cara's first win in RIPTIDE continues following yet another excellent showing from both men.
Chuck Mambo vs Mike Bird
Chuck Mambo's promo prior next to his match with Mike Bird is a real beauty. Filmed on what must have been an icy cold beach, Mambo is apologetic for his recalcitrance towards TK Cooper. He says he can't believe he trusted Spike Trivet over TK and that ETM now stands for Everything That Matters. Fantastic emotion from the former Brighton Champion there. When he emerges for his match with Mike Bird this is clearly a different Chuck Mambo than the joyous ball of energy we are used to seeing in RIPTIDE. He's subdued but still interacting with fans in a fashion that gees everyone up for the match.
The action in the match is rock solid with Bird laying in some really stiff suplexes and submissions. Great work from the underrated Welshman as always. It actually looks as though Bird has the match won, but he's interrupted by the bell ringing repeatedly. That soon transitions into a Swan Lake rendition and Cara Noir runs in for a wild pull-apart brawl. Evoking memories of the build to Taz and Sabu at Barely Legal, this is absolutely intense and I can't wait to see where they go from here.
Anti Fun Police vs Money Versus Everybody
Anti Fun Police try their best against Money Versus Everybody, they really do. When you have a couple of pitbulls like Paul Robinson and Damon Moser staring at you from across the ring it's fair to say shit just got real. This isn't your typical AFP x RIPTIDE match. As Dunne and Santos play it straight for the duration of the contest. What that means is that this is a rock-solid tag team match with no bells or whistles added on. As you might likely have suspected the winners are the two lads from MVE get the win. It's Santos who eats a Curb Stomp and takes the pin and has a post-match Pillmanising to boot.
Chakara vs Jinny
I don't know why, but seeing Chakara make her entrance as a babyface, with a smile on her face, made me happy. That's a good way to begin a good-natured match against a woman that she is very familiar with in Jinny. They have an excellent, fluid opening exchange. It leads into a very good, and even, matchup. Of particular note, it is likely pertinent to mention that the match does not spill outside the ring at any point – a rarity in modern wrestling. The Golden Goddess appears to be getting a bit of a push as she takes the win over her more (in)famous foe with a Widow's Peak.
David Starr vs Jordon Breaks – No. 1 Contender's Match
As noted in the intro, David Starr replaces Chris Ridgeway in the main event as he opposes Jordon Breaks. They conjure quite the unique contest fought very much in Breaks' style. Starr becomes more and more frustrated as the match goes on. He eventually snapping at the referee and becoming more vicious with his offense. If you consider this match to be a test of the mutton-chopped messiah's main event potential then it's safe to say that he passes with flying colors. I've long thought that Breaks has a lot to offer RIPTIDE (and other companies). It is great to see that coming to pass here.
A frantic closing sequence sees the Jewish Cannon get near fall after near fall while Breaks keeps trying for a Key Lock. Eventually cinching it in along with body scissors. David Starr has no chance to escape and furiously taps out. A perfect ending to an excellent main event of an excellent show. And that was Combat Panto. A memorable showing from the RIPTIDE crew that featured several class matches, and furthered storylines involving Money Versus Everybody, Chuck Mambo, Cara Noir and Mike Bird. Also, Gene Munny dressed as a genie. We'll return with a look back at Pride of Brighton 2020 as soon as humanly possible. Stay safe out there everyone after reading Combat Panto.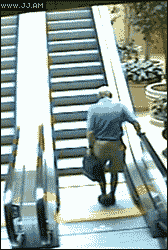 Visit RIPTIDEWrestling.com to check out their latest events and On-Demand service. Also, check out Powerslam TV for past RIPTIDE Wrestling events as well.