This is the PROGRESS Prerogative, the weekly column that takes a look back at each of the company's Chapters in turn. It's a big, big show for reasons that will be quite obvious once you reach the end of this review with Chat Shit Get Banged. We've finally got another women's match on the show after Jinny and Pollyanna tore it up at Super Strong Style 16, many months ago. The tag team titles are up for grabs. And Will Ospreay defends against a huge threat in the form of Marty Scurll. Have a wee look at the preview below and then we'll get to it.
PROGRESS Wrestling Chapter 25: Chat Shit Get Banged. January 24th, 2016. The Electric Ballroom, Camden, UK.
FSU vs The Origin (c) – Tag Title Match
The show starts with a bang as The Origin defend their tag teams shields against former champions FSU. There's some superb heel work by El Ligero as he makes his way down the aisle with Nathan Cruz. Once in the ring, Ligs accidentally drops his shield and it gets returned to him by the ring crew. The Mexican Sensation kicks it back out of the ring, to the floor, and demands that referee Chris Roberts retrieve it for him. Great stuff. FSU party hard on their way down to the ring and the action kicks off in earnest.
The champions take a bit of a battering in this one; only fitting seeing as this is the first time that Mark Andrews and Eddie Dennis have teamed in nearly a year. The Welshmen take turns wearing down the black and gold boys and seem sure to regain the titles. That proves to not be the case however as The Origin takes advantage of referee Chris Roberts being distracted. Mandrews eats a tombstone piledriver onto a shield and The Origin retain! A decent opener, but I think both teams left a lot in the tank.
Tyler Bate vs Damian Dunne – Natural Progression Series Quarter Final
Two gents knocked out of Natural Progression Series 3 return for another crack at it as Tyler Bate takes on Damian Dunne. Sebastian is unable to meet his booking and so PROGRESS elected to reinstate the two most promising talents from the initial pool. This match is near enough all Tyler Bate. He's already a big hit with the Ultras and so this match appears to have been laid out to let him showcase his full repertoire. Springboard uppercuts, airplane spins, and octopus stretches all take Dunne to the limit but aren't quite enough to keep him down. The future Chief Deputy gets the win with a Codebreaker in a bit of a shock. I might be way off base, but I wonder whether PROGRESS were laying track for how British Strong Style would form? Damian Dunne is involved in that, after all *stroking chin emoji*.
Michael Dante vs Rob Lynch
The Sumerian Death Squad – London Riots feud rages on in singles form as Rob Lynch and Michael Dante lock horns. The winner of this match will get to pick one of the two stipulations for the tag match taking place at the fourth-anniversary show. The two trade clubbing clotheslines back and forth to start the match off. Like two elephant seals waging war on a beach they are.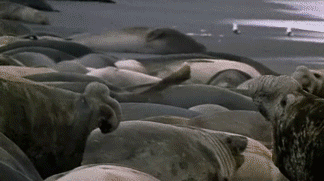 And good God, Rob Lynch's back takes an absolute battering during the course of the match. He absorbs a brutal looking back body drop on the edge of the ring apron, and a regular drop inside the ring that nearly lands him on his head. I'm not sure men of his size should be taking bumps like those; I'm sure they must have contributed to his rumored retirement. Nevertheless, after some timely rest holds, it's the London lad who gets the pin with a spear. Lynch picks the first stipulation after the bell: it shall be tables, ladders, and chairs. Nice!
Mark Haskins vs Zack Gibson
Current and former buddies of Nathan Cruz are up next as Mark Haskins and Zack Gibson go one on one. Haskins enters the ring with his left arm covered in kinesiology tape which in true wrestling fashion has all fallen off within two minutes. Superglue it on lads, use your heads. A fairly unnoteworthy match follows between two fellas who are both A1 wrestlers. It pretty much entirely revolves around Haskins trying to wrap Gibson in submissions whilst Liverpool's Number One tries to overpower him. A nice story for the match, to be sure, but it just didn't quite click with me personally. Mark Haskins gets the win via tapout with a very nice stretch muffler.
Flash Morgan Webster vs Paul Robinson
Flash Morgan Webster and Paul Robinson take things up a notch in the next contest. You know what you're in for with a match involving Robbo, and it's great to see Flash rising to meet aggression with aggression here. Both wrestlers get their moments to go on the offensive and they lay their hits in nice and snug. In terms of his character work, this is one of Robinson's best matches in a while. He snarls and spits and sneers his way through the match, even going so far as to steal a couple of different audience members' chairs. The purpose of that is not just to get heat but to use as a weapon, but he is foiled on both attempts by Webster.
Though not as spectacular as his efforts in the main event of Chapter 24 Flash comes over as a real star during this match. I really think it's a real feather in his cap to show the sort of fire that he does here and it obviously served him well long-term. Having a disqualification as the finish is usually the cue for a chorus of boos in PROGRESS. When Paul Robinson pushes referee Paz away and eats the DQ that doesn't actually happen. Instead, the Ultras let the story play itself out as Flash recovers in time to dropkick Robbo off the apron. A really solid match along with an excellent post-match angle. This pair will certainly clash again.
Pollyanna vs Toni Storm vs Dahlia Black vs Jinny
A chaotic four-way match between Pollyanna, Toni Storm, Jinny, and Dahlia Black slots into the semi-main event spot. The four women absolutely nailed this and there isn't a dull moment. if you watched the preview video at the top then you'll have seen the excellent Gory special/Boston crab/camel clutch spot. I've not seen that one before or since to my recollection. There's also an excellent German suplex/Tower of Doom-style spot that Storm comes out on top of. Jinny's assistant Elizabeth (Laura Di Matteo) gets involved several times as does Dahlia Black's boyf TK Cooper. I
t looks for all the world as though we're heading towards another victory for Pollyanna throughout the match. She's the clear crowd favorite and it seemed as though PROGRESS was behind her. Strange then that finish has TK Cooper punch Pollyanna, only Jinny to eject Black from the ring and pin Polly. Great match with an inventive/shocking finish – more of this, please.
Will Ospreay (c) vs Marty Scurll – PROGRESS Title Match; No Disqualifications
Before we get into the main event please take a couple of minutes to watch Marty Scurll's pre-match promo video below. It's genuinely one of my favorite hype videos from BritWres and one of many reasons why The Villain is so missed on our scene.
The first half of the match is the classic Will Ospreay – Marty Scurll match that everyone knows and loves. The two were in such high demand, due to their chemistry, that they wrestled one another far and wide across the world. PROGRESS, Rev Pro, Ring of Honor, New Japan Pro Wrestling and many more have played host to their game of one-upmanship. They trade moves and counters at a furious pace, and both set their stalls out early for their endgame. The Villain is constantly looking for the Chicken Wing; Ospreay the Oscutter – it's absolutely sublime.
It's interesting to note that both men are playing by the rules the entire duration of the first half of the near forty-minute match. There's a little bit of a brawl outside, where Ospreay hits a moonsault from the small fire exit stairway. But that's about as far as they stray from the rules. That is until Marty begins to throw lots and lots of umbrellas into the ring. The PROGRESS champion responds in kind by lobbing a table into the ring…
The table gets disposed of fairly quickly, but those umbrellas sit there just begging to be used for the rest of the match.
Well, nearly all of them; referee Chris Roberts gets smashed in the mush with one by Marty Scurll to take him out of action. That provokes a cheer from the Ultras, ever the Roberts haters. Paz makes his way down to ringside to count after Scurll has taken Will down with an Essex Destroyer. The heat from this point on is absolutely nuclear, such a great, big-time feel. They trade big moves back and forth with Will eventually hitting a 450 followed by a Red Arrow for an excruciatingly near-fall. Scurll takes a powder on the outside and returns with something in his hands.
It turns out to be handcuffed. He nails Ospreay with a low blow and cuffs his hands behind his back. Umbrellas, remember the umbrellas. The Villain uses each of around six umbrellas, in turn, smashing the champion across his back. He covers him. It's only good for a two count. Scurll locks in the chicken wing. Ospreay has no chance of defense or escapes due to the handcuffs; five seconds pass. Paz calls for the bell and awards the match to your NEWWWW PROGRESS champion, Marty Scurll!
What an absolute blinder of a match! The build towards Marty winning the belt hasn't been particularly overt but it feels very much earned. Wins over the likes of Rampage Brown and Tommaso Ciampa have positioned him as a very real threat. And the man himself rose to the occasion gloriously, cutting career-best promos and having tremendous matches across the country. In my opinion, the best champion to date (as in up to 2020) in PROGRESS, I can't wait to see his title defenses over the coming weeks. A fantastic end to a very good show from PROGRESS. Long live the Villain.
We'll be back with Chapter 26 next week as PROGRESS return to the O2 Ritz in Manchester. You can follow me on Twitter@JesusofGazarethif you are so inclined. Catch you next time—