And just like that, we are now days away from NXT Takeover. As the brand preps us for another big pay-per-view event on this week's edition of NXT. For the 31st time in the brand's history, October 4th will be nothing short of historic. But before we get there the champion and challenger for the NXT Championship will be in the ring at the same time! This is Coming Up NXT for 9/30/2020, The Pregame!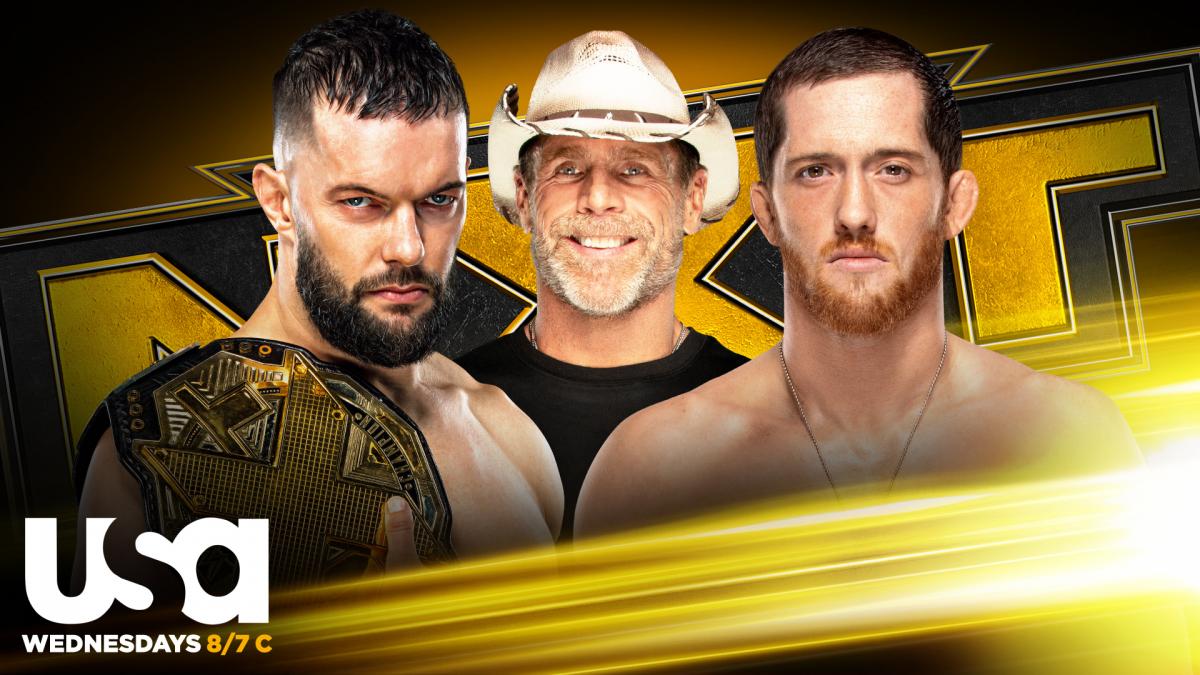 Coming Up NXT 9/30/20 | The Pregame
Face Time
If you had Kyle O'Reilly facing Finn Balor for the NXT Championship, or even O'Reilly being a #1 Contender for the NXT Championship on your 2020 bingo board, congratulations! But for those of us who didn't, we are getting one of the most unexpected main events in NXT history. The Prince will face the guitar man of the Undisputed Era.
But before their epic clash, these two men will have a little face-to-face on this week's edition of NXT. And what would an NXT face-to-face be without having a moderator of legendary proportions. And that person is the Hall of Famer Shawn Michaels! He will hold court with these two superstars.
What will Balor have to say about his latest challenger for his title? How does O'Reilly feel about getting his biggest title challenge in his NXT career? And how will the Heartbreak Kid be involved in this showdown of Takeover 31's main eventers?
Coming Up NXT 9/30/20 | The Pregame
The Countdown Begins
Also, NXT will highlight the other three big matches alongside the NXT Championship match.
First, we are sure to hear from Velveteen Dream. He loves to make his presence known especially after the announcement of his match against KUSHIDA. But this isn't the KUSHIDA from last year who first came to the brand. This is a more savage and ruthless competitor, one Dream may not expect.
Then there's the NXT Women's Championship match. This can change the landscape of the division if the challenger Candice LeRae gets her way. The Poison Pixie will be live from the Gargano Residence as she prepares for the biggest opportunity in her NXT career. But Io Shirai has always been a woman of action. She may keep her words light this week and let the action on Sunday do the talking.
And let's not forget Candice's husband, Johnny Gargano. He has yet to shut up according to his rival this Sunday, the NXT North American Champion Damian Priest. It's a foregone conclusion Johnny will be right next to Candice to give his two cents on his match that could make him the first 2-time North American champion. Yet another notch in his legendary NXT career. But Priest has become a man of many words. I'm sure we will get a few from the champion before Takeover 31.
That was Coming Up NXT for 9/30/20! We will find out what is to come heading into NXT Takeover 31. Tune in Wednesday to another jam-packed edition of NXT, only on the USA Network!
****
Be sure to stay tuned to the Pro Wrestling Post for this and additional stories from the wrestling world. Readers can rely on Pro Wrestling Post to be their daily source for all things past and present inside the squared circle from around the globe. As a result, readers can expect daily news, history, and so much more. Please visit NXT's official website to access their content here.