With a special schedule time, it's a special episode of NXT UK that sure to be the talk of the wrestling world. The biggest showdown of brand headlines a stacked show f impressive NXT UK Heritage Cup and a clash of every woman for themselves, the chase continues on this week's edition of NXT UK as we begin the countdown to an epic and violent clash of the NXT UK Championship! With no clear-cut path for the NXT UK Women's Champion, no early favorites in the Heritage Cup, and no challengers for the NXT UK Tag Team titles (yet), the brand is wide open for the taking. Let's see who will put themselves ahead of this pack as we bring you this edition of Coming Up NXT UK for 10/29/2020, The NXT UK Championship!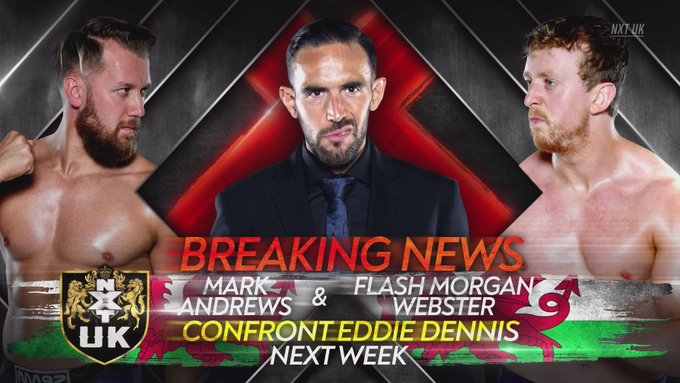 The Confrontation
It's no secret the Welsh superstars and former NXT UK Tag Team Champions Mark Andrews and Flash Morgan Webster are not fans of Eddie Dennis, but after recent backstage attacks, it has become apparent this has become a blood feud.
On this week's edition of NXT UK, the former champions will confront Eddie about his actions over the past few weeks. While it's certain, the former teacher takes a psychological approach before his physical encounters, but this is new Eddie Dennis, the likes none of us have seen before. What will happen when these three men are in the same ring? Will Eddie's likely proteges in Pretty Deadly be involved?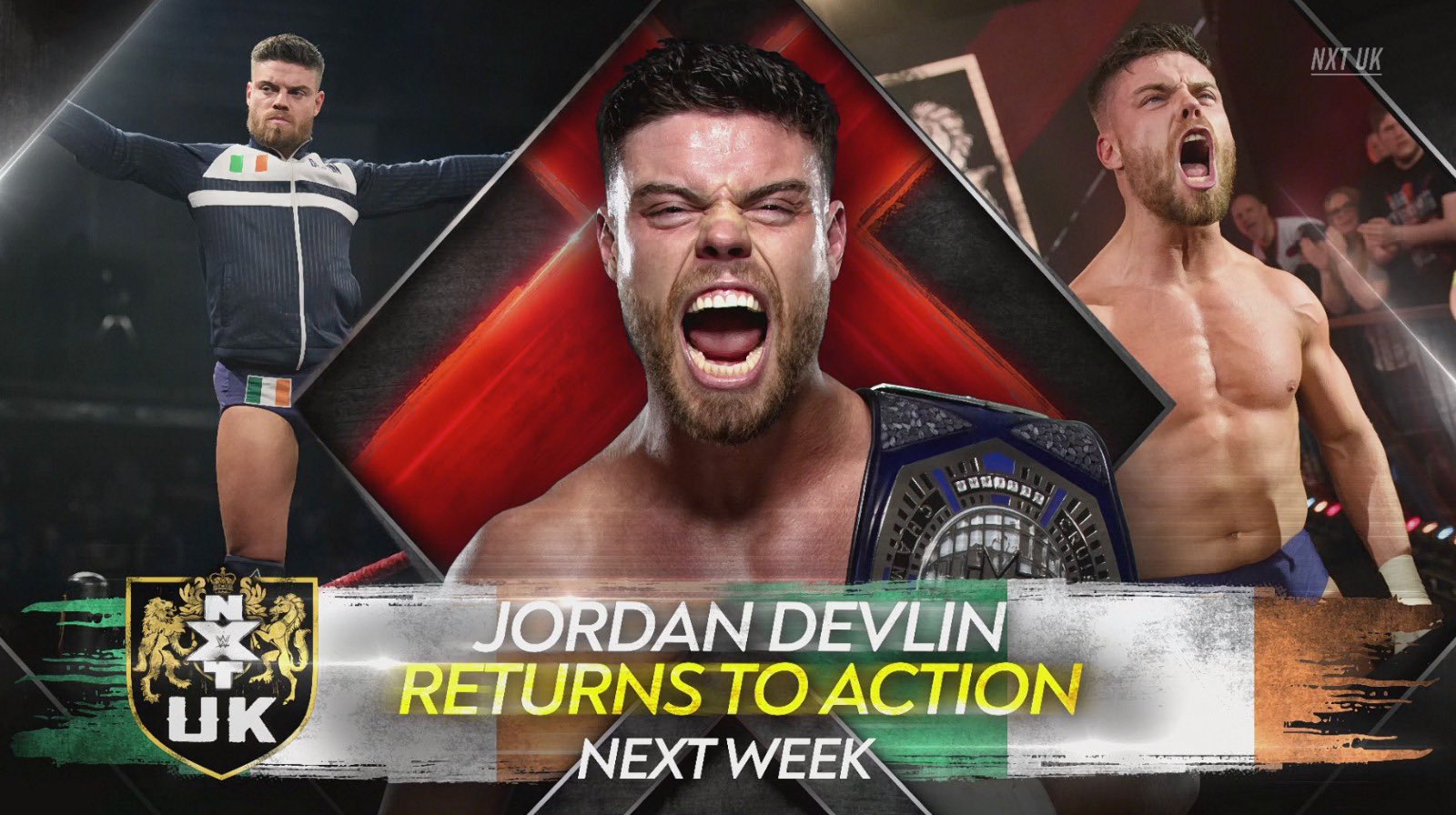 The NXT UK Championship | Coming Up NXT 10/29/20
Return of the King
By estimation, Jordan Devlin should be recognized as the NXT Cruiserweight Champion holding it for 276 days, a record for the title's short lineage. Then came the pandemic, a tournament for the interim title, and as stated by Devlin, the interim tag suddenly dropped, making Santos Escobar the current holder of the championship.
On this week's edition of NXT UK, the rightful air to the throne as king of the cruiserweights return to action as Jordan Devlin will see his first taste of action in almost 7 months! Brash, cocky, and arrogant, the current/former champion will surely be in a nasty mood as the Irish Ace will surely do his best to make a statement on being the champion all brands should recognize.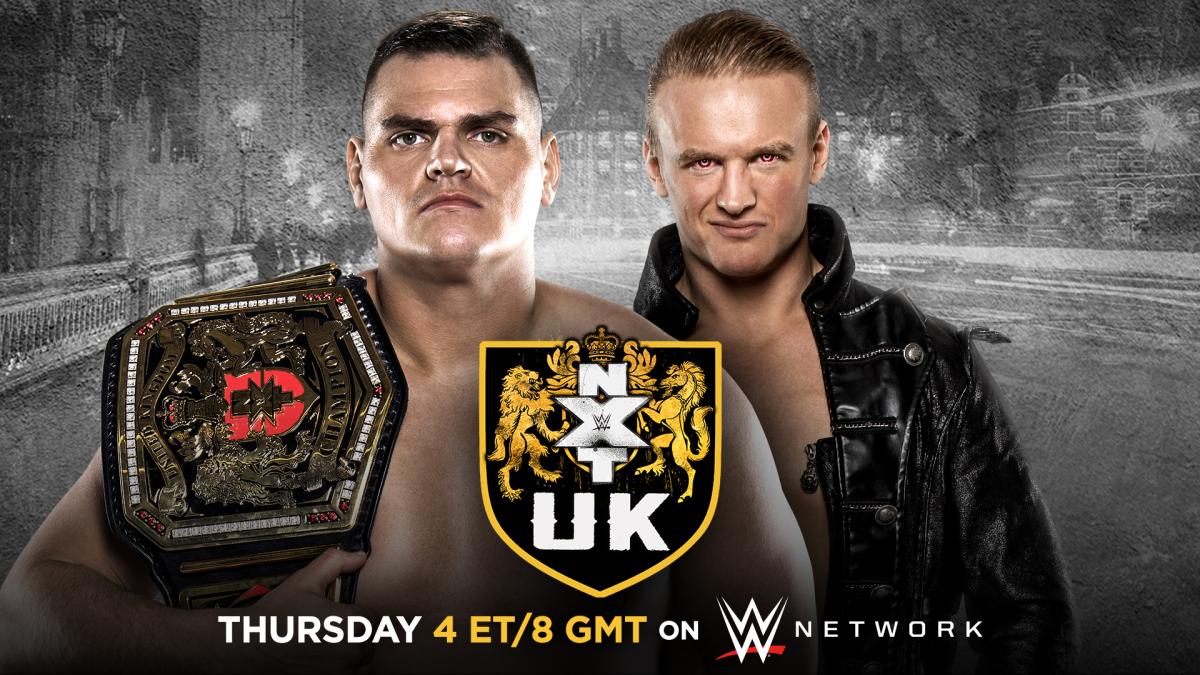 The NXT UK Championship | Coming Up NXT 10/15/20
The One For It All
For months, we've all waited patiently for this match. Ilja Dragunov did the unthinkable and won an huge battle royal to be named #1 contender to the NXT UK Championship. At the same time, WALTER continue to dominate superstar after superstar on his path of destruction. But when NXT UK returned, all bets were off as these two men locked in on their upcoming clash for United Kingdom's richest prize in wrestling.
In the main event, it's no more waiting, no more time taken, no more talk. The match we've all been waiting to see takes place. Ilja Dragunov gets his shot at the NXT UK Championship against the second-longest reigning champion in the title's history, the leader of Imperium, WALTER.
For Dragunov, this is a win it all situation. To win is to solidify his place as not only the champion but the man who took down one of WWE's most dominant champions in the companies history. The world's weight may sit on his shoulders, but the blistering red eyes of the challenger only sees victory after Thursday.
The NXT UK Championship
But for WALTER, it's another day, another challenger. Another man to chop down. Another superstar stepping up to the impossible. For Imperium's Ring General, it's another notch to prove why he will never lose the NXT UK Championship and one day closer to passing Pete Dunne's unbelievable and historic days as champion.
Can WALTER continue his dominance over NXT UK the likes no one has ever seen before? Or will Ilja do what many say is impossible and become only the 4th man in NXT UK history to be champion?
All this and more including more on the NXT UK Heritage Cup semi-finals, continuing to see who will climb the ranks en route to challenging NXT UK Women's Champion Kay Lee Ray, and determining which two men will step up and face Gallus for the NXT UK Tag Team Championship! This will be one historic edition of NXT UK to watch as this week's show will have a special start time on the WWE Network Thursday at 9 PM BST (4 PM EST)! This has been another edition of Coming NXT UK, all about the prestigious NXT UK Championship!
****
Be sure to stay tuned to the Pro Wrestling Post for this and additional stories from the wrestling world. Readers can rely on Pro Wrestling Post to be their daily source for all things inside the squared circle. As a result, readers can expect daily news, history, and so much more. Please visit WWE NXT UK's official website here for news on the promotion and upcoming events.