This Saturday, October 23, IMPACT! Wrestling will be holding its biggest event of the year, Bound for Glory, including The IInspiration. Along with a stacked card featuring a world title bout between Christian Cage and Josh Alexander, this year's iteration of BFG has many rumors surrounding it, including the possible debut of former WWE superstar Braun Strowman. Not only that, but Saturday's card also will have the debut of two of the highest sought-after free agents of the last six months. The IInspiration (FKA the Iiconics) will be taking on Decay's Rosemary and Havok in their first match since being released from the WWE.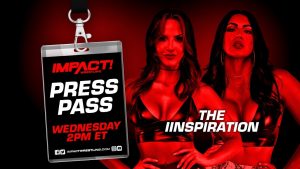 The IInspiration consists of Cassie Lee (FKA Peyton Royce) and Jessica McKay (FKA Billy Kay). Lee and McKay had a pretty successful run on NXT, but their tenure on the main roster was somewhat forgettable. Although both women stole the show whenever they were put in front of a camera, Lee and McKay were vastly under-utilized besides winning the WWE Women's Tag Team Championship. After almost six years with the company, WWE released both women in April of 2021 (in the middle of a global pandemic).
IMPACT! Wrestling Bound For Glory 2021 Press Pass
After many fan theories and opinions, both Cassie Lee and Jessica McKay signed with IMPACT! Wrestling. One could argue that it was the perfect landing spot for the team. IMPACT! has been at the forefront of the "women's evolution" in wrestling over the last fifteen years. After a somewhat disappointing run in the WWE, despite ample fan support, the IInspiration are sure to want to make up for the lost time. I was fortunate enough to briefly chat with both women ahead of the beginning of what could prove to be the biggest chapter of their careers thus far.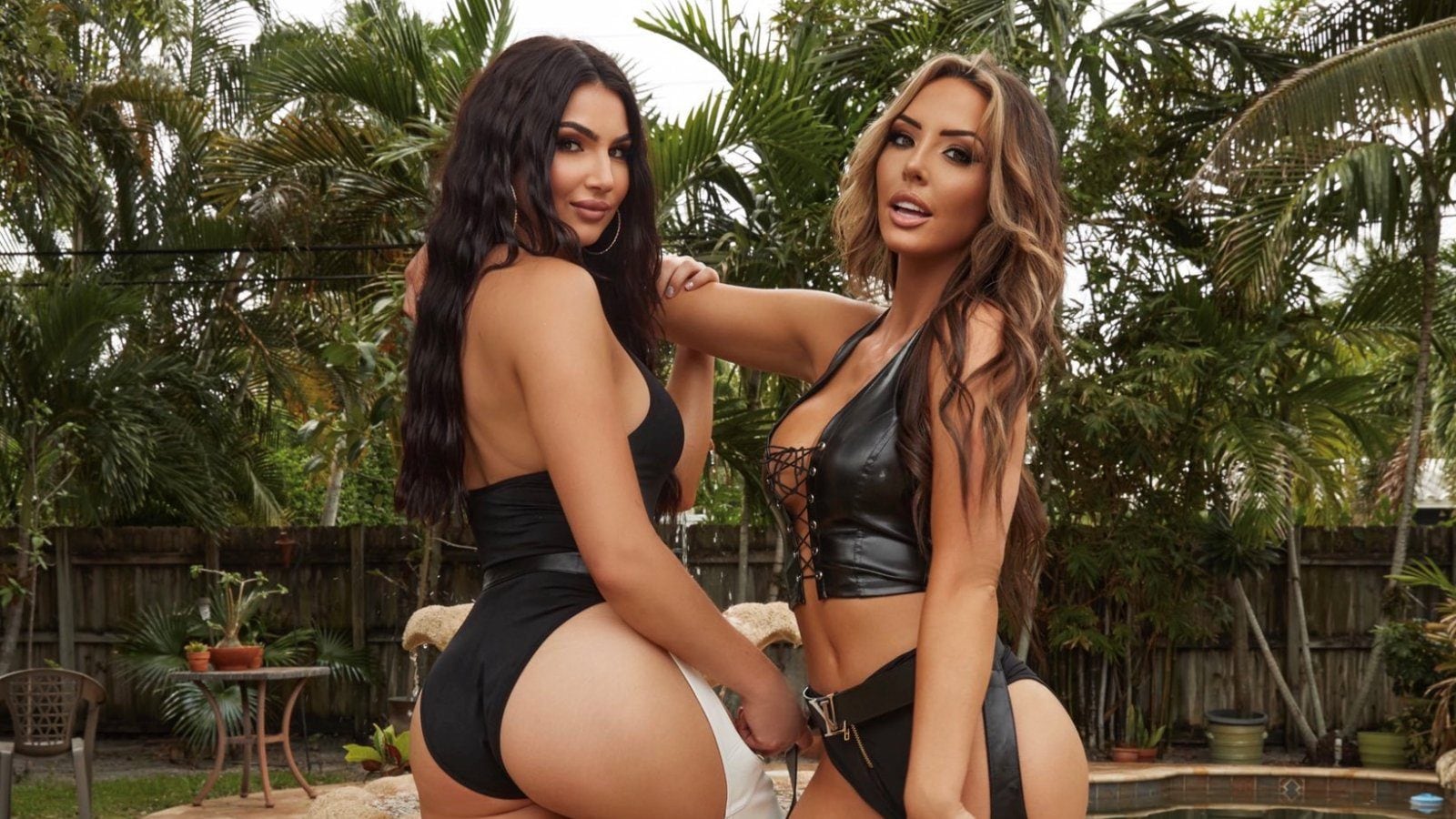 The IInspiration

"How validating would it be to come into IMPACT! and win those Knockouts Tag Team Titles, especially at the biggest show of the year? And then on top of that, with the, I guess you could call it, lack of faith your former employer showed you two?"
Cassie Lee: "I think you used the right word there and that's "validating." Validating everything Jess and I…… everyone knows our story. We went to high school together. We've been dreaming and working at being at the pinnacle (pardon my pun, that's my husband) the pinnacle of any women's tag team division and we're so excited for it to be  IMPACT! Where there is such an emphasis placed on the women's tag division. 'Cause that's everything that Jess and I put our time, and effort, and energy into. And that's what we want to help create, and lift up, and make as big as possible."
Jessica McKay: "Yeah, and you just said it, it's the biggest show of the year. And there's high expectations and we're just ready to come to IMPACT! and to show the world what we can do."
The expectations certainly are high, as countless wrestling fans are beyond intrigued to see what an unleashed version of these two incredible performers can do. After being treated as an afterthought for the last several years, I'm sure the pressure is a welcome challenge. The team of Rosemary and Havok are not to be taken lighly however.
You can catch Bound for Glory on October 23 on FITETV or through your local cable provider.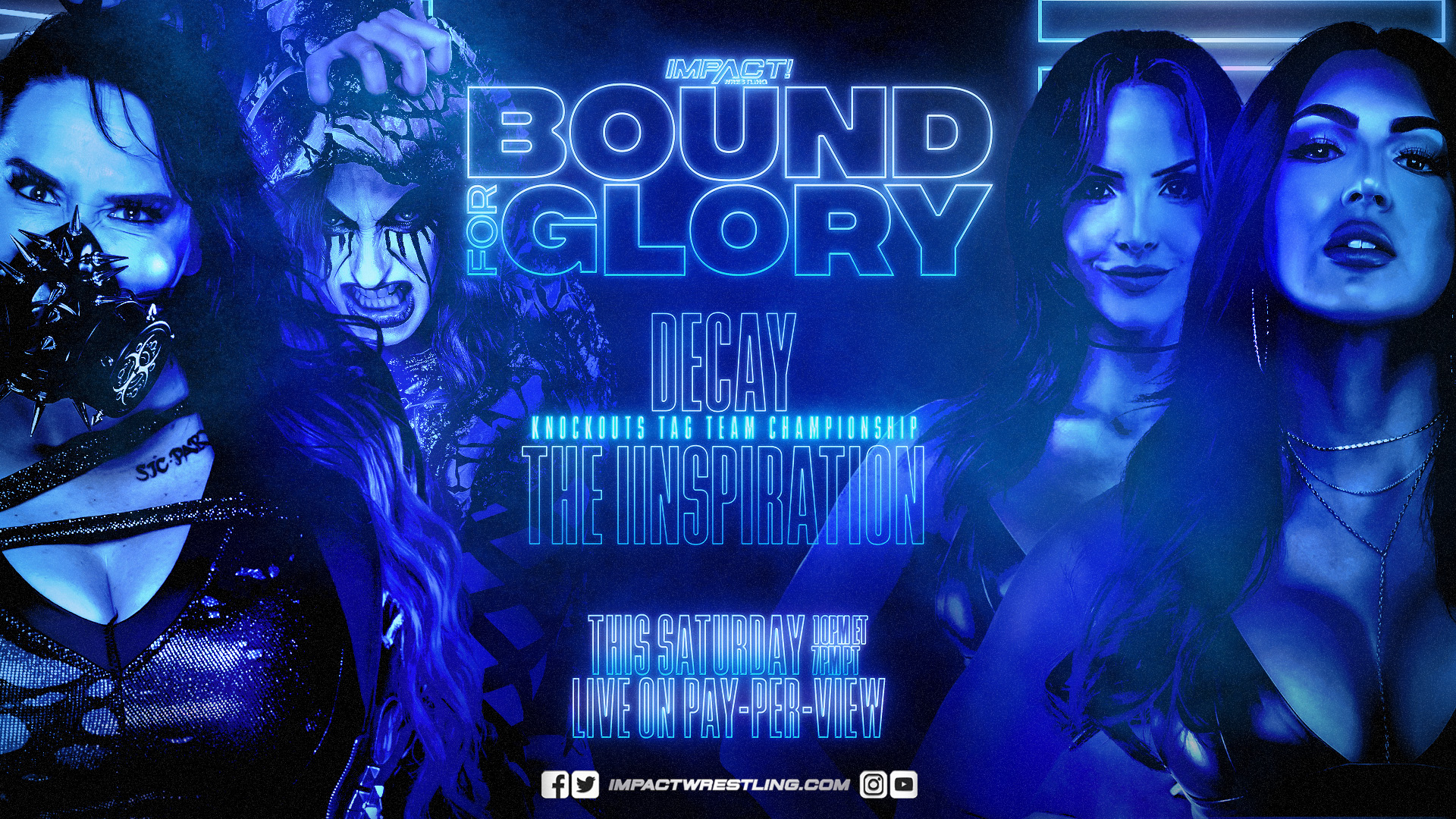 As always, be sure to like and follow Pro Wrestling Post across all social media for the most eclectic professional wrestling coverage on the internet. Leave a comment and let us know which match from this year's BFG you are looking forward to the most. You can also follow me on Twitter @DylanHughesPWP